by Michael McCarthy
When I say that these are the "60 Best Albums of 2013," I'm just saying that these were my favorite albums this year. I'm simply entitling this piece "60 Best Albums of 2013" instead of "60 Favorite Albums of 2013" because everyone always uses the term "Best Of," not favorite. But make no mistake about it: I'm simply stating that these are my personal favorites. I'm merely speaking for myself, Michael McCarthy, and I'm sure the other writers who've occasionally published reviews here would have very different lists (and I welcome them to write them and post them, if they'd like).
The reason I've written this list is to, hopefully, inspire you to check out some of these fine releases that you might have overlooked. Or to motivate you to give another chance to albums you might have quickly dismissed. Most of these were reviewed by myself this year, either here on Love is Pop or on Otaku. (In the few instances where I didn't officially review the albums, I interviewed the artists and wrote about the albums in my introductions for those interviews.) To that end, this list encompasses all of my favorites for 2013. I thought about doing one list for Love is Pop and another for Otaku but it occurred to me that people would wonder how the artists from one list would stack up against the artists on the other list if I did that. So, there will be no need to wonder. All artists, regardless of what language their music is in, are included here. Provided, of course, that they made the cut.
You'll notice that a few of these releases are actually EPs, but, hey, it's my list and if I feel like including a few especially noteworthy EPs then I'm going to do precisely that. Another thing: yes, I know that Rilo Kiley's R.Kives is a compilation and includes several previously released B-sides. But it also includes plenty of previously unreleased material and it's one of the albums I listened to most this year, so I've included it. I've also included Kelly Clarkson's amazing Christmas album, which I've already listened to at least 20 times and will probably still be listening to until Easter. All that being said, I did not include singles here. The EPs I have included all feature at least six tracks, so I suppose that's where I drew the proverbial line in the sand.
Finally, I would like to state what should be obvious and point out that this list does not contain every artist that I reviewed this year. In all honestly, I've written at least 300 reviews this year between Love is Pop and Otaku, so this list truly is a list of favorites and not simply a list of everything I covered during 2013.
Some publications start with the bottom of their list and work their way up to number 1. I went the opposite route, as you can see, starting with my number 1 album of 2013.
1. POLLY SCATTERGOOD: ARROWS
https://loveispop.com/reviews/albumoftheday-review-polly-scattergood-arrows/
"From my cocoon of angel wings / From my cocoon I'm gonna let you in," began the first song on Polly Scattergood's mind-blowing electro-pop album Arrows, and with those words she invited the listener into her unique world, or her interpretation of our world. A world where she tries to live an insulated life in that cocoon of hers, but she gets her heart broken into tiny, shattered pieces nevertheless. Arrows was a highly introspective album and a brutally honest one at that, but at the same time Polly made dead-on observations about the world in general, showing just how heartless some of us can be, all while singing in an uber-emotional way, projecting pain and suffering or sheer joy, depending on the song. "Miss You" was the year's most depressing ballad, the sort you listen to when you're really missing someone yourself. And "Disco Damaged Kid" is a downright fabulous EDM meets emo masterpiece. If I must compare Polly to another artist, it would be Sia, particularly early Sia, circa her masterpiece "Breathe Me," back when she was writing deeply personal songs, prior to writing anthems for other artists. If you like artsy pop and/or electro-pop then you simply must check out this brilliant album, if my recent rave review didn't already convince you to do so.
2. PANIC AT THE DISCO: TOO WEIRD TO LIVE, TOO RARE TO DIE!
https://loveispop.com/reviews/albumoftheday-review-panic-at-the-disco-too-weird-to-live-too-rare-to-die/
My favorite artist of all-time is Butch Walker, who produced this album and co-wrote much of it with band members Brendon Urie, Spencer Smith and Dallon Weekes. You could argue that I was biased here because of Walker's involvement, but then plenty of the albums I've included on this list are by artists who've always been favorites of mine and, as I wrote in the introduction here, this list is, ultimately, just a list of my favorite albums of 2013. That said, I honestly don't think there was a better pop rock album this year than this one. All 10 of its tracks were insanely catchy. You listen to this album even just once and you're sure to have at least a couple of its energetic tunes stuck in your head for days. Its first two tracks alone made it worth buying. Opener "This is Gospel" was a highly addictive song about, well, drug addiction. And the single "Miss Jackson" featuring Lolo took hip-hop style beats, sped them up a bit and kicked some major ass while digging its way deep into your brain. (There are a couple of things I should mention here. First, I do not go gaga over everything Butch Walker produces. There have been plenty of albums or songs he's produced that did nothing for me. So, this isn't me kissing his ass, even if he is my favorite artist ever. And, secondly, I was a fan of Panic! At The Disco from the first time I heard their debut album, so I'm not some idiot who's only just getting into them now because of Butch Walker. So, please, take this review seriously and check out this amazing and highly infectious album.)
3. PAOLA & CHIARA: GIUNGLA
https://loveispop.com/reviews/review-spotlight-paola-chiara-giungla/
Italian pop doesn't get better than Paola & Chiara. I'm sure some die-hard Laura Pausini or Nek fans would disagree with me, but we're all entitled to have our own opinions and I must say that during 2013, there was no better Italian language album than Paola & Chiara's Giungla, which also happened to be one of 2013's best pop albums in any language, period. I freely admit that it took a while for the album's first single, ""Divertiamoci (Perché c'è Feeling)," to grow on me, largely because it featured a rap spot by one Razza Krasta and Paola & Chiara had never had anyone rap on any of their tracks – not once – since I first became a fan in the late '90's. But once it grew on me, I totally loved it. Ditto for "Tu devi essere pazzo" (Google: "You must be crazy"), which featured a rap by Moreno. Another one of the very best songs on Giungla was "Non c'è me senza te" (Google: "There is no me without you"), a completely and utterly gorgeous dance pop tune with something of a Spanish vibe, calling to mind earlier Paola & Chiara songs like "Vamos A Bailar (Esta Vida Nueva)" and "Festival," which also incorporated Spanish music sounds. Another standout was "Tu sei l'anno che verrà" (Google: "You are the coming year"), which was also a bright and shiny dance pop gem. Whether you like dance music, pop music or both, you'd be wise to check out this awe-inspiring album. Provided, of course, that you're not someone who thinks it's beneath them to listen to music in a foreign language.
4. VANESSA PARADIS: LOVE SONGS
https://loveispop.com/reviews/review-vanessa-paradis-love-songs/
Vanessa Paradis' first studio album since 2007′s Divinidylle was a double album of, well, as you could easily guess from the title, love songs. It was produced and arranged by the highly popular French singer/songwriter Benjamin Biolay, who first collaborated with Vanessa on the duet "Profite" from his latest album, Vengeance. Biolay also wrote or co-wrote several of the songs on Love Songs, including the spell-binding title track, "Love Song," which featured verses in French and a chorus in English. Admittedly, the lyrics of the chorus could have been better, but the song enchants you nevertheless. Other highlights included the lush ballad "The Dark, It Comes," a duet with Carl Barât of The Libertines, and "Les Espaces et les sentiments," an uppity tune that was written by François Villevieille of Eléphant. Oh, and the insanely catchy "Mi amor," which was written by Adrien Gallo of the immensely-talented band BB Brunes.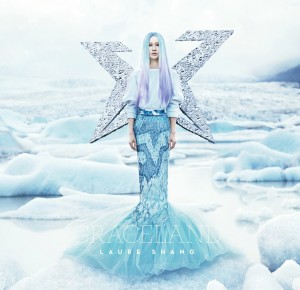 5. LAURE SHANG: GRACELAND
http://otaku.collectiondx.com/musicreview/laure-shang-graceland
Last year, my favorite album of 2012 was easily Laure Shang's Ode To The Doom, a very dark – and brutally honest – album; she was like a female Marilyn Manson. This year, she released the mini-album Graceland, a fairy tale-like concept album about innocence, hope, simplicity and desire. Although it was only eight tracks, it was spread over two discs with three songs in Mandarin on disc one and the same songs in English on disc two. Both versions also featured an instrumental intro that was a variation on "Twinkle Twinkle Little Star." But the language wasn't the only thing that was different about the two versions of each song. For example, the Mandarin version of "The Star" ("小星星") was a dreamy, mellow piano ballad, whereas the English version carries the same melody but features slightly dark electro-pop beats. As for the other songs, they featured thunderous beats and complex arrangements with a generally gloomy vibe, even if the lyrics were about positive things. What all of these songs have in common is that they were captivating, mature songs for lovers of truly artistic pop. It was easily one of the year's most alluring releases.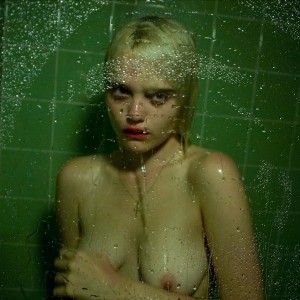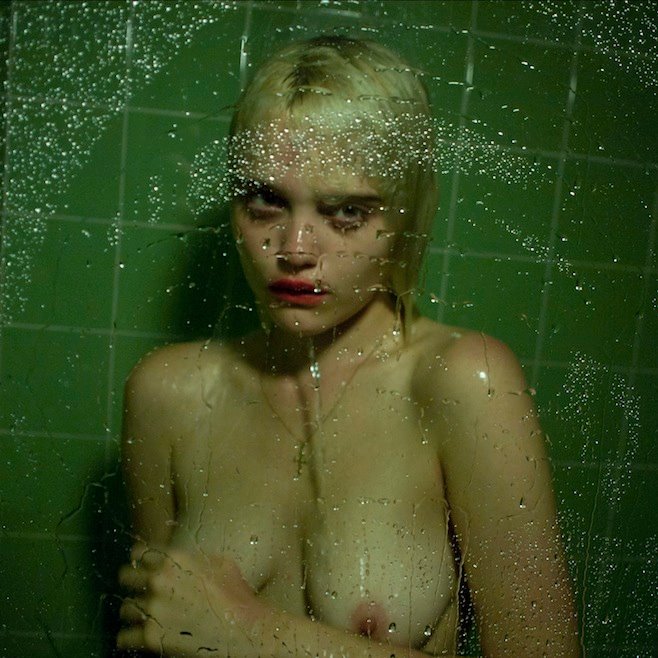 6. SKY FERREIRA: NIGHT TIME, MY TIME
https://loveispop.com/reviews/pop/review-sky-ferreira-night-time-my-time-nsfw-photo-in-post/
As much as I loved Sky's two EPs, I must admit that she was starting to get on my nerves not long before this album was released. Reason being, it seemed like she'd stopped focusing on music as she did one modeling gig after another after another. She hadn't even released her first full-length album and yet she was everywhere. Major over-exposure. It reached a point where at any given time you could look at any fashion magazine and find a couple of ads featuring Sky Ferreira, maybe more. But it wasn't all Sky's fault. She'd been famously fighting with her record label from day one. Her first official single was a song called "Obsession" that Sky didn't even like – and she didn't mind telling people that either. But this year we were finally given Sky's debut album, Night Time, My Time, the title being a nod to Twin Peaks, which just so happens to be my favorite TV show of all-time. But that's not why you should buy it. Nor should you buy it because Sky shows one of her boobs on the album cover. You should buy it because the music is fucking awesome. She co-wrote it with the fine fellows who produced it, Ariel Rechtshaid and Justin Louis Raisen, and it's quite the achievement. They masterfully blended elements of '50's and '60's pop with a Phil Spector-ish wall of sound along with nice and raw noise pop vibes around the edges. It also had electro-tinkering that called to mind Garbage while the guitars screamed of The Raveonettes, and you have to applaud anyone who's been influenced by those artists. Right now, I'm currently praying that she releases more copies of the album on vinyl because the first pressing sold out immediately and I wasn't one of the lucky peeps who scored one. [Edited to add: I've checked her web store again and the vinyl is back in stock, so I have ordered mine!]
7. ADI ULMANSKY: HURRICANE GIRL
https://loveispop.com/interviews/adi-ulmansky-your-hurricane-girl/
While most hip-hop artists can write their own rap lyrics, an awful lot of them find producers to create and produce their beats and singer/songwriters to perform their choruses. Not so with Israel's Adi Ulmansky. Why? Because she can sing as well as she raps. Meanwhile, she creates and produces all of her highly original beats, and the moody music that highlights and otherwise surrounds them, herself. Her Hurricane Girl EP was one of the year's best rap releases in every respect. While there were a lot of great rap albums in 2013, Adi's was the most impressive in every way possible. Its beats were catchy and fresh, her rapping was slick – and, often, astonishingly fast – and her hooks truly hooked you and the overall production of her songs was the most unique with globe-spanning world music flavors and otherwise interesting touches.
8. MYLENE FARMER: MONKEY ME
https://loveispop.com/reviews/mylene-farmer-monkey-me/
Mylène Farmer's previous album, Bleu Noir, was written with Moby and RedOne, who also produced the tracks. The trouble with that was that fans were used to her writing her albums with Laurent Boutonnat, who also produces most of the tracks. Working with Moby and RedOne gave Mylène a sound that was too much like every other pop stars'. And that's just not the Mylène her fans have always adored. So, her fans, such as myself, were thrilled when we learned that Laurent would be working with Mylène once again for her new album, Monkey Me. And what an album they made! The first single, "À l'ombre," was a massive banger, but with the dark and poetic lyrics we've come to expect from Mylène. "Elle a dit" was a throbbing, super synthy number that spoke about the laws of God and being misunderstood, making it somewhat blasphemous and rather philosophical, two of the things that have helped make Mylène bigger than Madonna in many countries, such as France and Russia. And "Monkey Me" was a creepy song about about being trapped in the skin of another, in a state of terror, perhaps even possessed. If you're sick of cheerful and/or mainstream pop, then I highly recommend you check out this stellar record.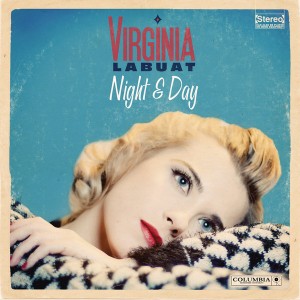 9. VIRGINIA LABUAT: NIGHT & DAY
https://loveispop.com/reviews/review-virginia-labuat-night-day/
Virginia Labuat is one of Spain's biggest music stars. But for whatever reason(s), she chose to make this album entirely in English. And, I must say, the lyrics here were some of the year's best. Her vocabulary and phrasing were wonderful and refreshing. And her voice itself, well, it was entirely beautiful. (The singer she most reminds me of is Vanessa Paradis.) Stylistically, most of these songs were very retro, harkening back to '60's jazz and '50's pop, among other sounds. At times her music sounds like what Amy Winehouse might have sounded like if she wasn't so gloomy and made a stripped back, semi-acoustic album. If you like Amy or Duffy or Veronica Maggio, then I'm confident that you'd fall madly in love with this.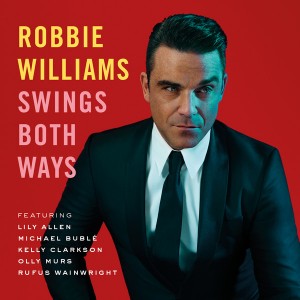 10. ROBBIE WILLIAMS: SWINGS BOTH WAYS
https://loveispop.com/reviews/albumoftheday-review-robbie-williams-swings-both-ways/
Who the hell makes a swing album in 2013? Robbie Williams, that's who. Something like 10 years ago he released a swing album called Swing When You're Winning and it was a major hit. The only complaint I ever had about it was that only one song was an original. It was basically a covers album. Well, this time around Robbie and his exceptional co-writer/producer Guy Chambers wrote roughly a half dozen originals and they're all smashes. The opening track, "Shine My Shoes," found Robbie attacking his critics, albeit with some very humorous lyrics, and his duet with Olly Murs on the classic "I Wan 'na Be Like You" was plenty amusing, too. The album featured plenty of sentimental tunes, too. The most touching was "Go Gentle," a lovely song he wrote for his daughter, which is about growing up and staying true to herself and how he'll always be there for her. You'd have to have a heart of coal not to find that one lovely. Oh, Olly Murs is not the only guest star on the album – Robbie also did super duets with Michael Buble, Lily Allen and Kelly Clarkson.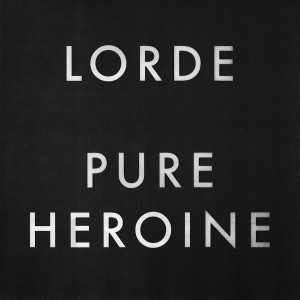 11. LORDE: PURE HEROINE
https://loveispop.com/reviews/pop/albumoftheday-lorde-pure-heroine/
Lorde co-wrote her full-length debut with its producer, Joel Little, who was previously most known for his work producing Kids Of 88. If you didn't hear and fall immediately in love with her smash "Royals" then apparently you were not paying attention to music during 2013. And the rest of her album was fantastic, too. Perhaps the other songs weren't quite so catchy as "Royals," but then few songs by any artist ever will be. And being slightly less addictive than "Royals" does not mean the rest of the album is sub par. On the contrary, it's mindblowingly good without a bad song in the bunch. Songs like "Tennis Court" and "Team" deserve to be huge singles and I hope that they will be. The idea that this intelligent, introspective young artist could wind up being a one-hit wonder terrifies me.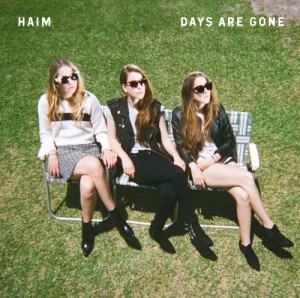 12. HAIM: DAYS ARE GONE
https://loveispop.com/reviews/albumoftheday-haim-days-are-gone/
One of the most highly-anticipated albums of the year was this debut by Haim, the group consisting of sisters Este (born March 14, 1986), Danielle (born February 16, 1989) and Alana Haim (born December 15, 1991), along with drummer Dash Hutton. Thanks to hit digital singles like "Forever," "The Wire" and "Falling," a huge number of music fans were eagerly awaiting this album. And it did not disappoint. Not one bit. And their sound was rather unique, blending punchy and addictive, modern beats with a classic rock vibe that garnered them many Fleetwood Mac comparisons, which I think were well-deserved. There's also an air of R&B to their sound, which I would ultimately have to call pop. Really, really wonderful pop from one of the best groups to come around in a long time.
13. JANN KLOSE: MOSAIC
https://loveispop.com/reviews/review-spotlight-jann-klose-mosaic/
"If you don't know love, you don't know life," Jann Klose sang during "Make It Better," the uppity song that opened his album Mosaic, a delightful pop rock album if ever there was one. His lyrics and melodies actually called to mind none other than The Beatles. Honestly, I could easily see Paul McCartney covering some of these songs today. In fact, I think Paul and Jann should collaborate, do an EP together or a duet at least. Suffice to say that Jann's album was one of the most fun albums of the year. You can't help but feel good when you listen to it. If you need to be cheered up, this is your fix. Also, his album had some very heart-felt ballads. "Still," in particular, was one of my favorite ballads this year.
14. SELENA GOMEZ: STARS DANCE
https://loveispop.com/reviews/selena-gomez-stars-dance-a-track-by-track-review/
It took quite a while for the first single, "Come And Get It," to hook me, but it ultimately did. And I was blown away by what a dazzling pop album this was. It was full of highly infectious pop songs. Opening number "Birthday" was one of my absolute favorite pop songs this year. It was fun, invigorating and fabulous. And this album was not bland bubblegum pop. On the contrary, it was full of electro-pop and dubstep flourishes, among other things, and and it only gets better with repeated listenings. I dare call it sophisticated. And the dark ballad of a title track, "Stars Dance," was one of the gloomiest songs I heard this year, and I mean that in a good way. If you liked Britney's "Perfume," this song demands your attention. Actually, this whole album deserves your attention and it's far superior to Britney and Christina's albums this year, which both failed to make it onto my list.
15. KYARY PAMYU PAMYU: NANDA COLLECTION
http://otaku.collectiondx.com/musicreview/kyary-pamyu-pamyu-nanda-collection
Capsule's Nakata Yasutaka wrote and produced this album, which has a slightly misleading title. When I see the word collection in an album title, I immediately assume that it's a greatest hits. That was not the case with this album, which was Kyary's sophomore effort and some of the year's sweetest and finest electro-pop. Songs like "Fashion Monster" and "Invader Invader" were more than catchy – they were hypnotic with their somewhat trance-like beats and upbeat, chant-like choruses. If you like pop music that is serious and dark, this probably isn't something you'd like. This was simply a colorful, fun and uplifting record. It was better produced than 95% of the year's pop albums, but even if you took away the intricate production, with all of its layers and layers of synths, bleeps, etc, you'd still be left with one heck of a hypnotic – and kind of zany – pop album.
16. BIG BOI: VICIOUS LIES AND DANGEROUS RUMORS
https://loveispop.com/reviews/review-big-boi-vicious-lies-dangerous-rumors-deluxe-edition/
Big Boi's Vicious Lies and Dangerous Rumors was the year's most unique rap album. Rather than getting half a dozen or more other rap stars to do cameos and collaborations, Big Boi sought to work with artists from other genres of music that he was into. Phantogram, Little Dragon and Wavves all participated in the creation of this album and the result was a genuine magnum opus. And they didn't simply help with the beats. Yes, they contributed to the album's electro-vibe, but they also sang on it. During "Objectum Sexuality" Phantogram's Sarah Barthel turned Big Boi's blunt lyrics about sex into something reflective as she sang, "It's all you want these days cause you feel nothing inside, you know there's nothing wrong, but you've been wondering why." And she certainly did not mind singing about sex, as she also worked on "CPU," a tune about masturbation. Meanwhile, Little Dragon's always impressive Yukimi Nagano sang on three tracks. Her turn on the haunting song about death, "Descending," was eerie and precious. She also impressed on "Thom Pettie" where Big Boi's vocals were slowed down and distorted while she sang in her normal, enchanting voice: "We shining like the sun and moon, all of your wishes falling through." Of course, the big star of the album was Big Boi himself, who was a a brave genius to choose these collaborators and create such off-kilter rap songs. Oh, and his rapping was magnificent, too.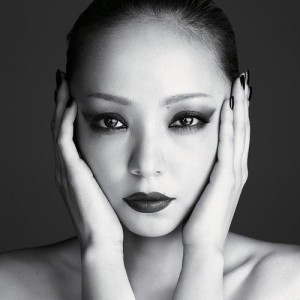 17. NAMIE AMURO: FEEL
http://otaku.collectiondx.com/musicreview/namie-amuro-feel
This album caught me by surprise. I'd always been a fan of Namie, but her album before this, Uncontrolled, was the first of her releases that I really did not care for at all, so I wasn't expecting much from the follow up. But the Namie I knew and loved was back and at the top of her game. The opening track, "Alive," was one of the year's best, synthy EDM tracks, hands down. It also found Namie singing in English. She'd done so before, but her pronunciation always felt off. Here, she sang in English impressively, so much so that you'd swear she was fluent. (And maybe she is at this point.) Another splendid song was the supreme English-language gem "Rainbow," which mixed fine, layered electro-pop with dark dubstep flourishes with astounding results. Other songs, like "Big Boys Cry," found Namie playing with hip-hop flavored beats, which came as no surprise to her fans, who'd long called her the "queen of hip-pop."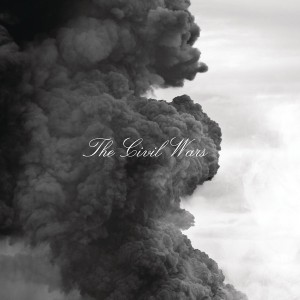 18. THE CIVIL WARS: THE CIVIL WARS
https://loveispop.com/reviews/albumoftheday-the-civil-wars-the-civil-wars/
I'm still confused about this album's backstory. If I understand correctly, this duo, Joy Williams and John Paul White, weren't a romantic couple, then it seemed that they were, and then they broke up and their press release cited "internal discord and irreconcilable differences of ambition." The next thing you knew, they announced that they were still broken up but would be making a new album. All I know for sure is that the album turned out to be the best folk album of the year. Listening to them sing lyrics like "I wish you were the one that got away," made it feel like they were battling it out right there in their songs for all the world to hear. In addition to "The One That Got Away," they seemed to be fighting during "I Had Me A Girl." "I had me a girl / Like cigarette smoke / She came and she went," sang White. One of the things that made this album stand out was how much raw emotion it displayed. These weren't uppity, lovey dovey tunes. These were songs extracted from the dark side of the human heart. Passionate songs, often about love, but far from being butterflies and roses.
19. CHVRCHES: THE BONES OF WHAT YOU BELIEVE
https://loveispop.com/reviews/albumoftheday-chvrches-the-bones-of-what-you-believe/
Hailing from Glasgow, Scotland, this super synthy, electro-pop trio got almost as much hype as Haim and Lorde this year. But it was well-deserved. Partially because their music was so irresistible, but also because they had been hard at work for a couple of years already, playing various festivals, releasing some EPs, working the press, etc. Their music was like a brighter, less quirky version of Grimes or Crystal Castles. Or a female-fronted version of Empire Of The Sun with shades of Lykke Li. If you don't like synth, then you would probably hate this album. But if you're a synth freak, or even a casual synth fan, this one would easily make your jaw drop. The sanguine opener, "The Mother We Share," alone makes this album worth buying. Synth pop does not get catchier than that bright, shiny diamond of a song. But not all of Chvrches songs were so cheerful. "Tether" was one of the year's most brutal break up ballads and "Lies" was a Depeche Mode-flavored, slamming song during which singer Lauren Mayberry declared what she wanted from a lover.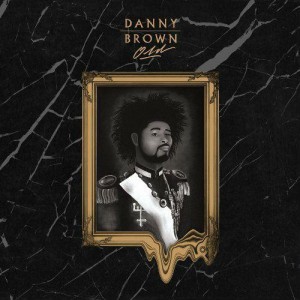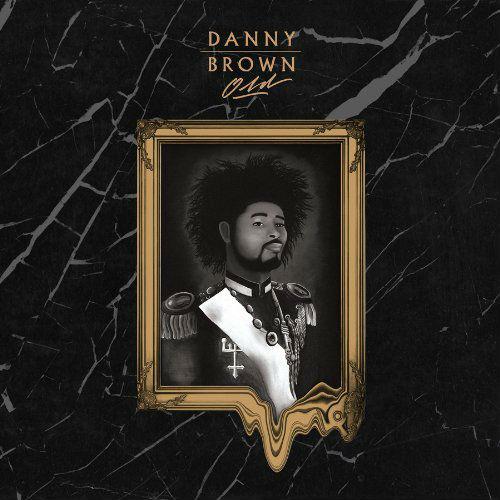 20. DANNY BROWN: OLD
https://loveispop.com/reviews/albumoftheday-feature-review-danny-brown-old/
When Danny Brown called his album Old, he was referring to himself, being that he's 32 years old. That didn't seem particularly old to me, but I suppose it made him older than many of his competitors. But, you know what they say about getting older and wiser, right? And Danny Brown's music came across as mature, intellectual rap. One of the reasons it stood out was because Danny delivered many of his songs with a very, shall we say, chilled out vibe. "The Return," which featured Freddie Gibbs, had lyrics about gunshots and the return of the gangsta, but Brown delivered those lyrics like a laid back street poet. So many rappers sound so angry all of the time, like they're about to explode at any given moment. That can be intimidating to listen to. Eminem's new album is great, but it has made me feel anxious every time I've listened to it. He just sounded so… volatile. Mind you, Brown sounded hyper and energized during "25 Bucks," a terrific collaboration with Purity Ring, but he still didn't sound like a short fuse about to detonate. Another interesting thing about this album was how Brown divided it into two sides, the old school way, like when artists would cut a record and give side A one vibe and side B another. Here, the songs are generally divided by their lyrical content. During side A, Brown rapped about the old Danny, who dealt drugs and experienced many highs and lows. Side B found Brown rapping about the new Danny, the Danny of today, who still knows how to party but stays away from living a life of crime. Side A and side B did have some differences in sound as well. Side A generally found Brown using old school beats that sounded like vintage Ice Cube or Ice T, but side B found him dabbling in EDM and electro-pop, which made it the most ecclectic – and just plain interesting – rap album of the year.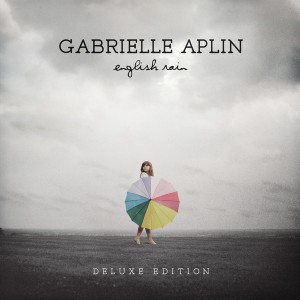 21. GABRIELLE APLIN: ENGLISH RAIN
https://loveispop.com/reviews/featureprofilealbumoftheday-gabrielle-aplin-english-rain/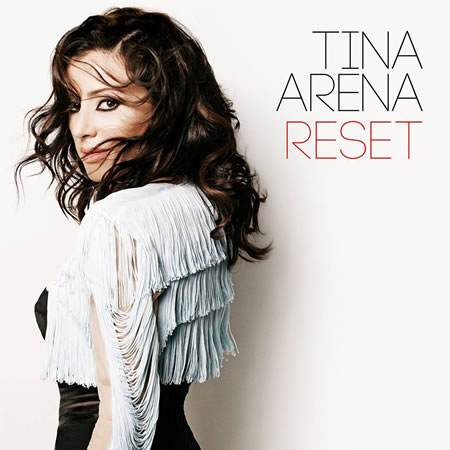 22. TINA ARENA: RESET
https://loveispop.com/reviews/albumoftheday-review-tina-arena-reset/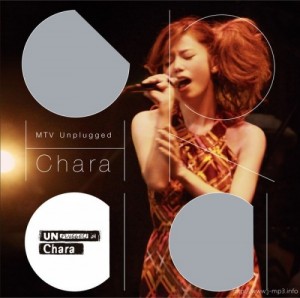 23. CHARA: MTV UNPLUGGED
http://otaku.collectiondx.com/musicreview/chara-mtv-unplugged-chara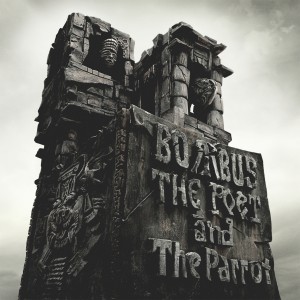 24. BOMBUS: THE POET AND THE PARROT
https://loveispop.com/reviews/albumoftheday-bombus-the-poet-and-the-parrot/
25. SHE & HIM: VOLUME 3
https://loveispop.com/reviews/pop/review-she-him-volume-three/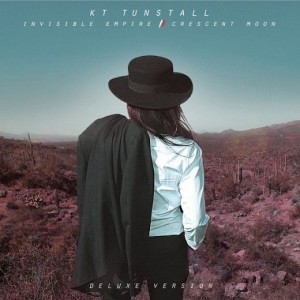 26. KT TUNSTALL: INVISIBLE EMPIRE // CRESCENT MOON
https://loveispop.com/reviews/albumoftheday-kt-tunstall-invisible-empire-crescent-moon/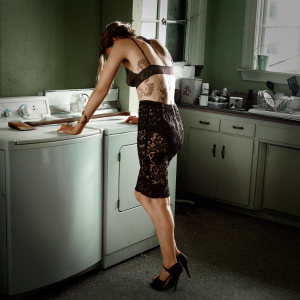 27. SKYLAR GREY: DON'T LOOK DOWN
https://loveispop.com/reviews/albumoftheday-skylar-grey-dont-look-down/
28. TONY HARNELL & THE WILDFLOWERS
https://loveispop.com/reviews/tony-harnell-the-wildflowers/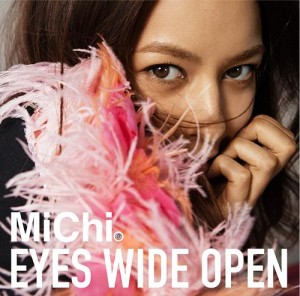 29. MICHI: EYES WIDE OPEN
http://otaku.collectiondx.com/musicreview/michi-eyes-wide-open
30. MOMOIRO CLOVER Z: 5TH DIMENSION
http://otaku.collectiondx.com/musicreview/momoiro-clover-z-5th-dimension
31. RILO KILEY: R.KIVES
https://loveispop.com/reviews/review-rilo-kiley-rkives/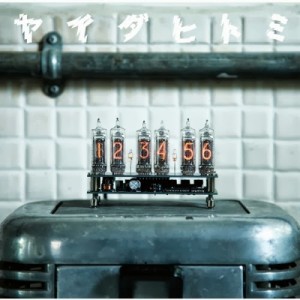 32. HITOMI YAIDA: 123456
http://otaku.collectiondx.com/musicreview/hitomi-yaida-123456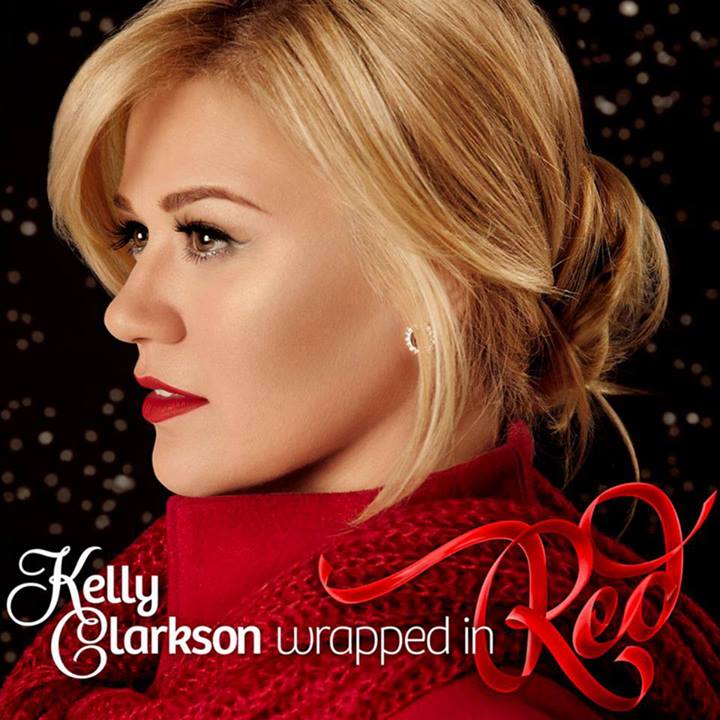 33. KELLY CLARKSON: WRAPPED IN RED
https://loveispop.com/reviews/albumoftheday-review-kelly-clarkson-wrapped-in-red/
34. MADEMOISELLE YULIA: WHATEVER HARAJUKU
http://otaku.collectiondx.com/musicreview/mademoiselle-yulia-whatever-harajuku
35. AUREOLE: REINCARNATION
http://otaku.collectiondx.com/musicreview/aureole-reincarnation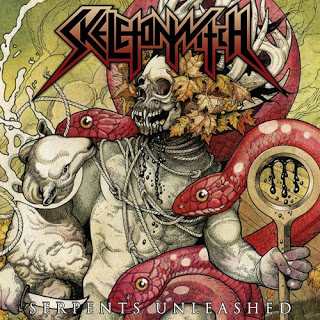 36. SKELETONWITCH: SERPENTS UNLEASHED
https://loveispop.com/reviews/albumoftheday-skeletonwitch-serpents-unleashed/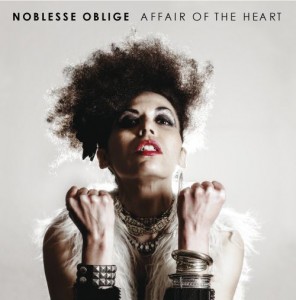 37. NOBLESSE OBLIGE: AFFAIR OF THE HEART
https://loveispop.com/reviews/review-noblesse-oblige-affair-of-the-heart/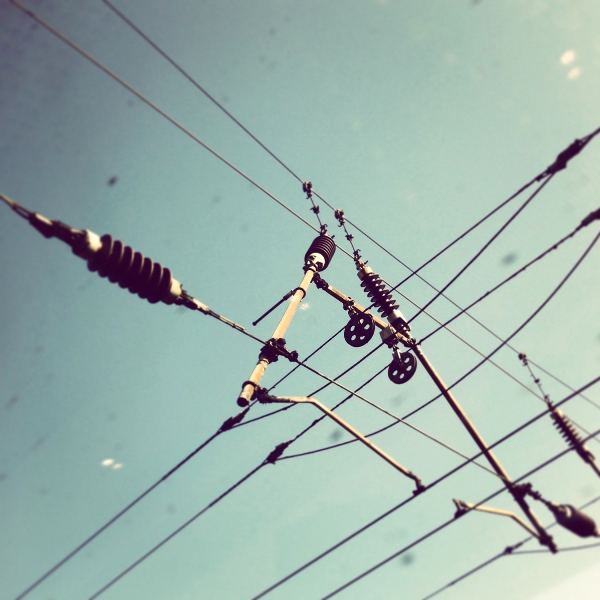 38. SPC ECO: SIRENS AND SATELLITES
https://loveispop.com/reviews/albumoftheday-review-spc-eco-sirens-and-satellites/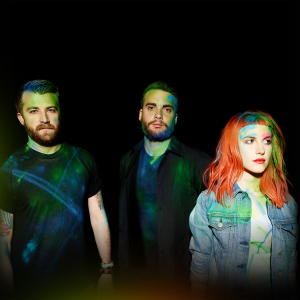 39. PARAMORE: PARAMORE
https://loveispop.com/reviews/review-paramore-paramore/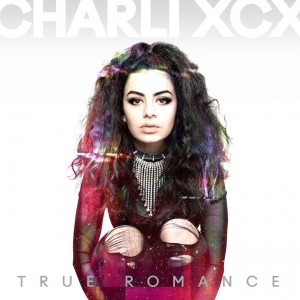 40. CHARLI XCX: TRUE ROMANCE
https://loveispop.com/reviews/pop/review-charli-xcx-true-romance/
41. SWEETBOX: #Z21
http://otaku.collectiondx.com/musicreview/sweetbox-z21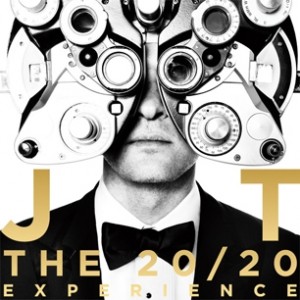 42. JUSTIN TIMBERLAKE: THE 20/20 EXPERIENCE
https://loveispop.com/reviews/pop/review-justin-timberlake-the-2020-experience/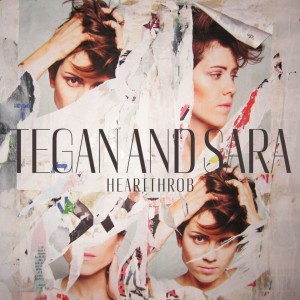 43. TEGAN & SARA: HEARTTHROB
https://loveispop.com/reviews/tegan-sara-heartthrob/
44. F(X): PINK TAPE
http://otaku.collectiondx.com/musicreview/fx-2%EC%A7%91-pink-tape-fx-2nd-album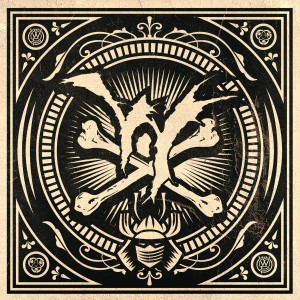 45. WINDS OF PLAGUE: RESISTANCE
https://loveispop.com/interviews/exclusive-interview-shooting-the-breeze-with-winds-of-plagues-andrew-glover/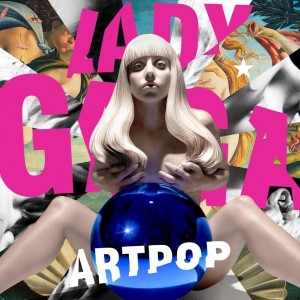 46. LADY GAGA: ARTPOP
https://loveispop.com/reviews/feature-review-lady-gaga-artpop/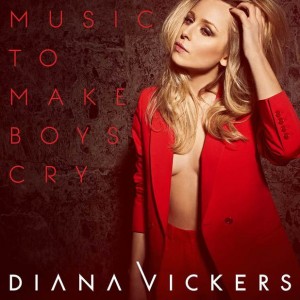 47. DIANA VICKERS: MUSIC TO MAKE BOYS CRY
https://loveispop.com/reviews/albumoftheday-diana-vickers-music-to-make-boys-cry/
48. NMB48: TEPPEN TOTTANDE
http://otaku.collectiondx.com/musicreview/nmb48-teppen-tottande
49. V.V. BROWN: SAMSON & DELILAH
https://loveispop.com/reviews/albumoftheday-review-vv-brown-samson-delilah/
50. ZAZIE: CYCLO
https://loveispop.com/reviews/review-zazie-cyclo/
51. COCO LEE: ILLUMINATE
http://otaku.collectiondx.com/musicreview/coco-lee-illuminate
52. TOMMY FEBRUARY6: TOMMY CANDY SHOP – SUGAR ME
http://otaku.collectiondx.com/musicreview/tommy-february6-tommy-candy-shop-%E2%99%A5-sugar-%E2%99%A5-me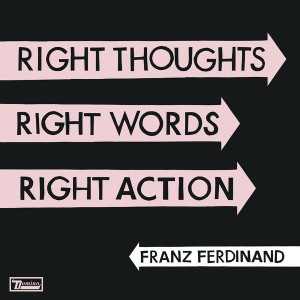 53. FRANZ FERDINAND: RIGHT THOUGHTS, RIGHT WORDS, RIGHT ACTIONS
https://loveispop.com/reviews/albumoftheday-franz-ferdinand-right-thoughts-right-words-right-actions/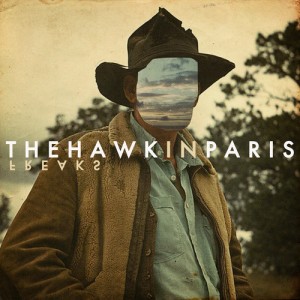 54. THE HAWK IN PARIS: FREAKS
https://loveispop.com/interviews/exclusive-interviews-the-hawk-in-paris/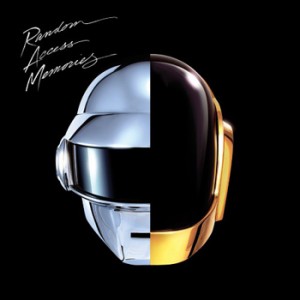 55. DAFT PUNK: RANDOM ACCESS MEMORIES
https://loveispop.com/reviews/review-daft-punk-random-access-memories/
56. QUEENS OF THE STONE AGE: …LIKE CLOCKWORK
https://loveispop.com/reviews/review-queens-of-the-stone-age-like-clockwork/
57. MARNIE: CRYSTAL WORLD
https://loveispop.com/reviews/albumoftheday-marnie-crystal-world/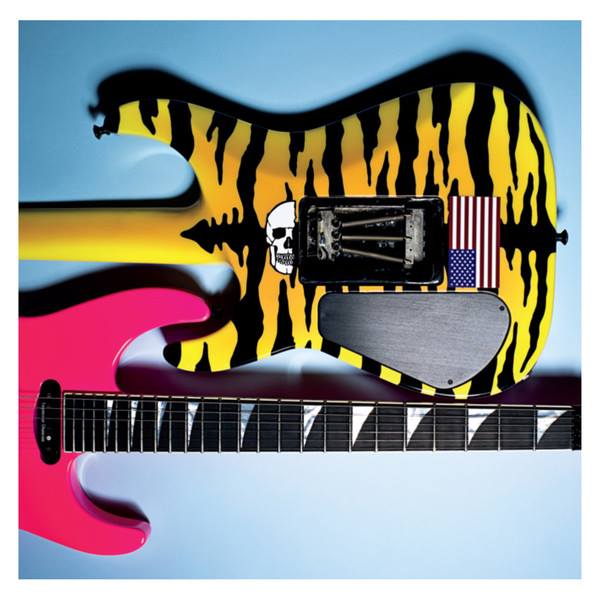 58. SLEIGH BELLS: BITTER RIVALS
https://loveispop.com/reviews/albumoftheday-review-sleigh-bells-bitter-rivals/
59. KANA HANAZAWA: CLAIRE
http://otaku.collectiondx.com/musicreview/kana-hanazawa-claire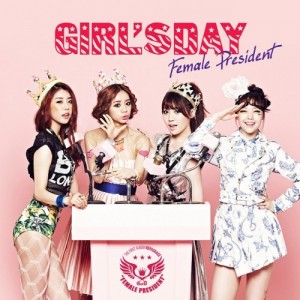 60. GIRL'S DAY: FEMALE PRESIDENT
http://otaku.collectiondx.com/musicreview/girls-day-female-president
THIS LIST HAS BEEN APPROVED BY MISTER WHITE