Tina Arena's career is an interesting one. She is of Italian descent and hails from Australia, where she was a child star prior to becoming a major singing sensation as an adult, but since 2008 she's been based out of Paris. Just over a decade ago, Tina released a couple of French singles for the first time and they were hugely successful. In December of 2005, she released her first full-length French album, Un autre univers. And she had three massive singles from that album, "Aimer jusqu'à l'impossible," "Je m'appelle Bagdad" and "Tu aurais dû me dire (Oser parler d'amour)." All three singles charted in the top 10 in France. As a result, she did a tour of France and it completely sold-out. But she didn't stop releasing music in English. In 2007, she released an album of covers called Songs of Love & Loss, which was so successful that she released Songs of Love & Loss 2 the following year. She also released her second French album in 2008, 7 vies. But her audiences in Australia and the UK — she hasn't released an album here in the States in well over a decade — were hungry for a new album of original songs in English and now she's finally delivered it with Reset, which is actually her first album of original songs in English in 12 years.
With 16 songs, the deluxe edition of Reset is, well, massive. And, you know what? There isn't a bad song on it. And it couldn't have a better album title because it's sure to re-boot Tina's career in a big, big way.
Reset opens with "Love You Less," a bittersweet mid-tempo tune that seems destined to top the charts. While this album version would seem best suited for radio, it could very easily be remixed for the clubs and it will be a shame if it isn't. (Every time I listen to it, I start imagining the different things that various remixers like WaWa and Dave Aude might do with it.) "Tried my best to love you less," Tina sings during the sweeping chorus of the song that would seem to be about loving someone in spite of yourself. "Everybody knows / Everybody sees / Everybody all except me," goes the seductive bridge, commanding your full attention. "Even though it hurts / When You Think It's Gonna Work / It just get worse." Part of the song's charm is a lovely little vocal run that appears scattered throughout the song that finds Tina hitting high notes of operatic proportions.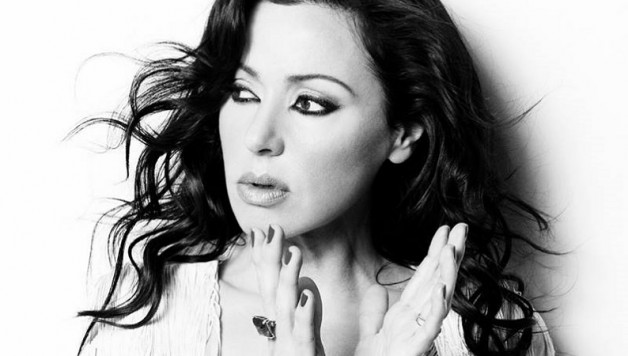 The first single from the album is a truly glorious song called "You Set Fire To My Life," which packs loud, snappy beats that are plenty danceable. It's easily one of the year's best pop songs, an uplifting and entirely addictive number on par with Katy Perry's "Roar" and Celine Dion's "Loved Me Back To Life." Speaking of Celine, if I had to describe Tina's music by comparing her to other artists, I would say that her songs have the maturity of Celine's while having the keen pop sensibilities of Kylie Minogue's. To that end, her voice even sounds like a cross between Celine and Kylie, which is hardly a bad thing.
"I refuse to live an ordinary life," Tina proclaims fervidly during the bridge of "Don't Look Back," a song about hope with flourishes of piano and galloping beats. "Don't look back / Don't you ever do that," goes the inspirational chorus.
In the ballad department, Reset scores big with the epic, piano-led "Patchwork Heart." It's the sort of intoxicating love song that makes you take pause as it dazzles you and probably even makes your heart skip a beat. "I'm afraid I'll always love you / Even if we're falling apart / This love is coming undone / You're the only one who can mend my patchwork heart," goes the gorgeous chorus, which Tina sings devotedly. And it's followed by another emotionally-charged ballad, "It's Just What It Is," which finds Tina reflecting on the evils of the world. "I'm not angry / It's just what it is," she sings while the soothing backing vocals go, "You're not alone, you're not alone." It's ironic that she should sing "I'm not angry" because she certainly sounds angry when she sings about "those corrupting politicians with their raping globalizing positions." But who could blame her for being angry about that? I actually found it refreshing to hear her spitting venom for a change.
With most albums, you can usually tell which songs will be the singles just from listening to it a few times. Certain songs will just stand out as being the best, most infectious tracks on the album. But with Reset, it's really hard to speculate about which tracks the upcoming singles will be. Every track I've written about above could easily be — and really should be — a single. So could most of the other tracks on the album. Which is saying a lot when you have a 16 track album. Suffice to say this is one of the best pop releases of the year.
Ultimately, the only thing you can fault Reset for is the fact that all but three songs are love songs. You could even go one step further and say that it's a concept album about complicated relationships. But, hey, everybody falls in love at some point — except for sociopaths, I believe — and most relationships are complicated, so it's quite relatable and that just makes it all the more appealing.