by Michael McCarthy
Each year, I feel overwhelmed before writing a "best albums of" list. There are always so many releases that I've loved during any given year, it makes it very difficult to narrow them down to a reasonable number. (When I first listed my best from this year, it was 144 albums long.) Also, once you get past the top 10, the numbers are almost arbitrary. I've cherished all of these albums this year. When it came to deciding which should rank higher than others, I often looked at how many times I'd played them on iTunes. In some cases, that wouldn't have been fair though, since I've had all year to live with albums released early in the year and much less time to listen to albums that came out later. In those instances, I had to consider how likely I am to listen to them carrying into the next year and beyond.
This list contains everything I've listened to this year, such as French releases, K-Pop, J-Pop, etc. To me, it's all just music, so to put any of these on a separate list would have felt wrong.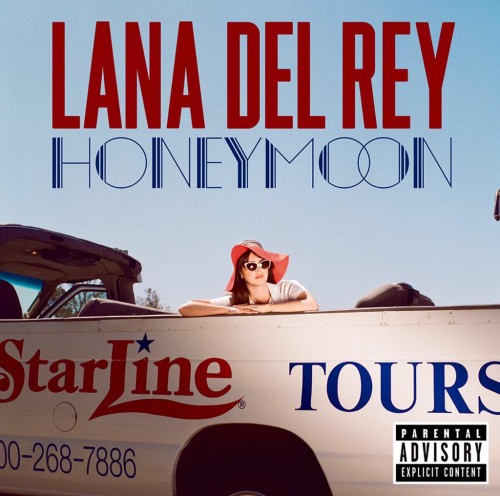 1. LANA DEL REY: HONEYMOON
"We both know that it's not fashionable to love me," begins "Honeymoon," the opening track on Lana Del Rey's latest album. Oddly enough, it may have been a self-fulfilling prophecy, as I don't see the record popping up on any other Best Albums of 2015 lists. Why, I really do not know. It's a breath-taking record. From pop gems like "High By The Beach" and "Freak" to sophisticated ballads like "The Blackest Day" and "Swan Song," it literally has it all, including jazz flourishes and soaring orchestration. It even has a haunting cover of the Nina Simone staple "Don't Let Me Be Misunderstood." (Perhaps other critics failed to understand her, then?)
2. GHOST: MELORIA
If there's one rock or metal album that you had to hear this year, it was Ghost's Meloria, the most glorious ode to the devil any band has ever made. Their choice of deity aside, it's a truly stellar rock album that became an instant classic upon its release. Think of them as the second coming of Blue Oyster Cult with their melodious vocals, razor sharp guitars and bone-crushing drums. From the rousing opener that is "Spirit" to the earth-scorching closer, "Deus In Absentia," there isn't a bad cut on the record. If you want to freak out the zealot in your family, give them this for Christmas.
3. MYLENE FARMER: INTERSTELLAIRES
If you had told me that Mylène Farmer was collaborating with Cherry Cherry Boom Boom – most known for his collaborations with Lady Gaga – I would not have believed you. Or else I would have thought we were in for another disappointing album like Bleu Noir, a misstep she made when she decided to make an album without longtime collaborator Laurent Boutonnant. As it turned out, I was under the assumption that Interstellaires was another collaboration with Boutonnant when I first heard it, as the music sounds like classic Mylène, to which I end I immediately fell in love with it. Perhaps it's not quite as dark as some of her previous albums, but don't let that keep you away. I've heard a lot of French pop albums this year and this is by far the best. If you've never listened to French music before, you could dip your toes in the water by checking out "Stolen Car," a duet with Sting, who sings his parts in English while she sings hers in French.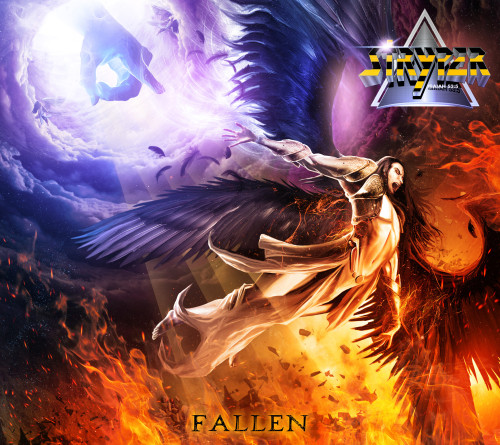 4. STRYPER: FALLEN
Stryper has been the biggest Christian rock band in the world since the mid-'80s and they're just as vital – not to mention heavy – today. Listening to Fallen again as I write this, I dare say they're even heavier now, if you can believe that. Songs like "Yahweh" and "Fallen" provide some much needed head banging music while "All Over Again" is their best ballad since the mega-hit "Honestly." And, yes, frontman Michael Sweet can still nail the high notes, unlike many of his peers.
5. HALSEY: BADLANDS
The first time I heard Halsey's music was when she was added to a Boston Calling Music Festival line-up at the last minute when another artist had to cancel. As she performed songs like "Castle" and "New Americana," both of which appear here, I was mesmerized. There was a darkness about her that reminded me of Lady Gaga circa The Fame Monster, which is the album Badlands most reminds me of. She's as catchy as she is edgy.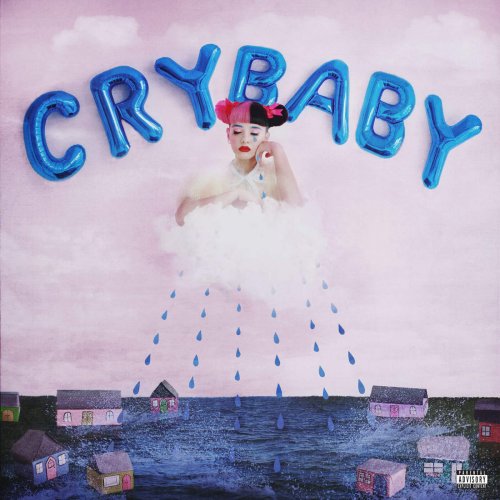 6. MELANIE MARTINEZ: CRY BABY
I haven't had time to watch The Voice since Gwen Stefani showed up, but I'm glad I was there for the first few seasons, otherwise I might never have heard of Melanie Martinez and her album Cry Baby, arguably the year's most criminally underrated pop release. Having listened to it dozens of times now, it's hard to believe she was ever on The Voice, being that her songs are quite explicit and a far cry from mainstream pop. "Everyone thinks that we're perfect / Please don't let them look through the curtains," she sings on the thought-provoking "Dollhouse," just one of the many clever and insightful songs here.
7. THE BIRD AND THE BEE: RECREATIONAL LOVE
It had been five years since the duo consisting of Inara George (vocals) and Greg Kurstin (everything else) released a record, during which time Kurstin produced records for artists including Kelly Clarkson, Lykke Li and Billy Idol. (Recently, he produced and co-wrote three tracks on Adele's new album, including "Hello.") Honestly, I'd started to think they were never going to release new music but, finally, Recreational Love arrived and was well worth the wait, chock full of slick – and often amusing – pop tunes like "Lovey Dovey" and "Young and Dumb." It's music for when you want to feel giddy inside.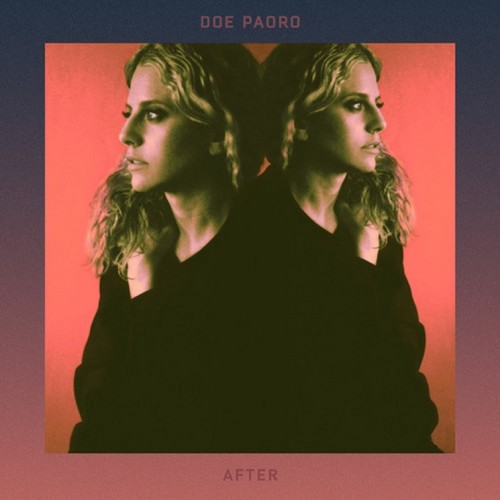 8. DOE PAORO: AFTER
Doe Paoro's unconventional electro-pop is something to be experienced, to give your full attention to. A record you'll want to play while just lying on your bed, staring at your ceiling, so you can pay close attention to the poetic lyrics. ("Grew a thousand leaves, bore fruit, now I see / Eden was inside of me," she sings on the lead single "Growth/Decay." ) Many of the songs, like "Nostalgia" and "Hypotheticals," are catchy enough to listen to anytime, but these are the thinking person's pop.
9. NAMIE AMURO: _GENEIC
"I'm here now," sings Japanese megastar Namie Amuro during _genic's opening track, "Photogenic." If the song sounds slightly conceited, you'd never care because it's so darn seductive. Namie has been dubbed Japan's "queen of hip-pop" for using hip-hop beats in many of her best pop tunes, but this time around she largely meshes electric guitars and electronic beats for a refreshing sound you're sure to find plenty invigorating. To use one of her song titles, let me just say she has the "Golden Touch." And those of you who don't do music in foreign languages will be pleased to know that this album is in English.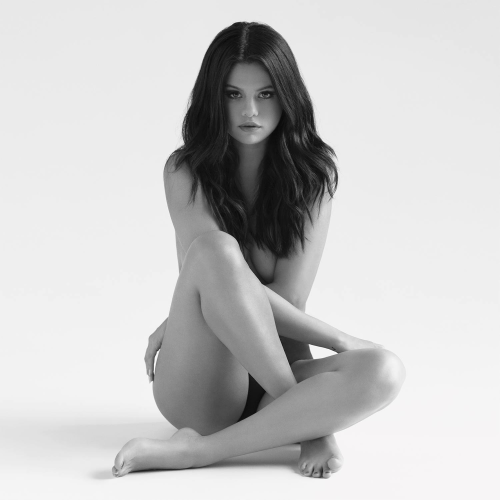 10. SELENA GOMEZ: REVIVAL
I realize some of my readers will question my sanity for putting a Selena Gomez album in the top 10, but the fact of the matter is that Revival is one of the year's best pop records and one that I've played an awful lot. It isn't necessarily one that grabs you from the first time you listen to it though. I had to play it a couple of times before songs like "Kill Em With Kindness" and "Same Old Love" lit up my dopamine receptors. From that point on though, I haven't been able to get enough of it. Even the Target bonus tracks are excellent.
11. CHUNGKING: DEFENDER
"We were two little kids learning to run side by side / We were the only ones," sings Chungking's frontwoman Jessie Banks on Defender's lead single, "Beautiful World," which will have you longing for the days when you were young and innocent. The haunting album is like a cross between Goldfrapp's Seventh Tree album and Morcheeba's Who Can You Trust? If you're looking for an excellent trip-hop record, or just like artsy pop, this one's for you. It even borrows that "Bristol sound," which anyone who had good taste in music in the '90s should appreciate. Think of it as Portishead meets Tricky.
12. DEVIL CITY ANGELS: DEVIL CITY ANGELS
Devil City Angels is a hard rock supergroup featuring Poison's Rikki Rocket (drums), L.A. Guns' Tracii Guns (guitars) and Quiet Riot's Rudy Sarzo (bass). Who is the singer you ask? He's a newcomer named Brandon Gibbs and he's fan-fucking-tastic. Obviously, the guys could have recruited a heavy metal legend to handle vocals but by not doing so, they've managed to bust out an album that feels entirely fresh, not nostalgic. If you are a fan of hard rock and heavy metal, yes, you'll love them. Just don't expect them to sound like a hair band. They sound more like Guns 'N' Roses. The most under-rated rock album of the year.
13. BON JOVI: BURNING BRIDGES
Jon Bon Jovi will tell you that they only released this album "for the fans" and to end their record deal with Island. Both of these things are true. It's also their first album without Jon's sidekick Richie Sambora on guitar. For all of these reasons, I expected Burning Bridges to just plain suck. Thing is, it's actually their best album since These Days, which was released 20 years ago. From epic storytelling songs like "Fingerprints" and "A Teardrop To The Sea" to anthems like "We Don't Run" and "Saturday Night Gave Me Sunday Morning," it has everything you could possibly want in a Bon Jovi record. And since the guitars were played by the record's producer, Jon Shanks, who's frequently collaborated with the band, the guitars don't sound all that different.
14. CARLY RAE JEPSEN: E•MO•TION
I know it's hard not to think of a certain hit Carly Rae Jepsen had a few years ago when you hear her name, but the fact of the matter is that the infamous single might as well have come out ten years ago because Emotion is more mature in every sense of the word – and for the better. The first time I listened to it. I put it on in the background while I was writing a short story. When I got stuck, it was halfway through the record and I found myself thinking, "Who the hell am I listening to? This is fantastic." When I went to iTunes and saw that it was Carly I was surprised. This is pristine pop. It's also a very cohesive album that only gets better as you get deeper into it, as opposed to pop albums that open with a few good songs then more or less suck. Bravo, Carly.
15. THE DARKNESS: LAST OF OUR KIND
This one should probably come with a warning: beware of rising falsetto. That is, of course, one of the reasons they're famous, lead singer Justin Hawkins having either impressed you or pissed you off with the band's first single "I Believe In A Thing Called Love" back in 2003. Thing is, that was a song that was clearly written to showcase that side of his voice. But the band has so much more to offer, each member insanely talented. To be totally honest, I thought "I Believe In A Thing Called Love" was atrocious when it came out. But then I heard a few more songs and started liking them. Now, they're one of my favorite bands, and Last of Our Kind finds them at the top of their game. One listen to "Barbarian" and they'll win you over. They're like Queen but not progressive. Killer hard rock.
16. NATALIE IMBRUGLIA: MALE
When I learned that Natalie Imbruglia's big comeback record was going to be a covers album of songs originally by males I was disappointed. Then I heard her version of the Daft Punk and Julian Casablancas collaboration "Instant Crush" and was in awe of how fantastic it was. When I finally heard the whole album my jaw dropped. So, so good. Her cover of Death Cab For Cutie's "I Will Follow You Into The Dark" is every bit as touching as the original, taking the simple vocal and acoustic guitar track and transforming it into a fully fleshed out show stopper. Meanwhile, she goes the opposite route with Dylan's "Only Love Can Break Your Heart," simply singing it accompanied by bass guitar. You also have to love the way she turns The Cure's "Friday I'm In Love" into a Mumford and Sons style stomper.
17. BULLETBOYS: ELEFANTE
The BulletBoys appeared around the same time as Warrant and Skid Row. Unlike those bands, their debut arrived without a ballad in sight, which was extremely rare in those days when every album's third song was a ballad aimed at the pop charts. Suffice to say, they were a band that didn't care about conforming to a mold. If there was one band from back in the day that should have thrived during the grunge era, it was BulletBoys. They were always music first, image last, which is exactly how they are today as they continue to deliver kick ass, Van Halen-esque hard rock. Elefante knocks the proverbial ball out of the park.
18. YUN*CHI: PIXIE DUST*
Yun*chi is a quirky J-pop artist in the vein of Capsule and Kyary Pamyu Pamyu, which means she's one of the best in the business. Her records are always exquisitely produced, high energy affairs and Pixie Dust* is no exception. "I want to be your lucky girl," she sings, bursting with passion, during the album's lead track, but you'll be the one who feels lucky after hearing this album, which is glittery electro-pop paradise.
19. CHVRCHES: EVERY OPEN EYE
Chvrches deliver high octane, shimmering synth pop so very sweet it's like audible chocolate. Not to mention as catchy as chicken pox. One taste of lollipops like "Leave A Trace" or "Keep You On My Side" and you'll be hooked for life. Vocalist Lauren Mayberry has one of the prettiest voices I've ever heard, but don't expect fluffy, cotton candy lyrics. On the contrary, she's a proud feminist and a writer of some of the smartest lyrics in pop. If you're a misogynist, she'll kick your ass. There hasn't been a pop frontwoman as bold as her since Shirley Manson and bless her heart for that.
20. DURAN DURAN: PAPER GODS
Every time Duran Duran release an album, critics declare it their best album in years. But if they're all their best in years, doesn't that mean they're all great? In my opinion, they actually are. They're not all Paper Gods though. This time around, the guys recruited Mr. Hudson, Kiesza, Janelle Monae and Nile Rodgers as co-conspirators, but if they were supposed to help them concoct hits it would seem the opposite happened, as the title track/album opener/lead single – featuring Mr. Hudson – is seven minutes long. Not exactly radio-friendly then. Still mighty delicious though. Instead of trying to be trendy, Simon Le Bon and company reached back to their roots with this one and the result is bliss.
21. MIGUEL: WILDHEART
Miguel proves to be his generation's Prince with this album that throws R&B, pop, funk, trip-hop and whatever else he could think of into a blender, often creating entirely unclassifiable songs. The only album this year that I would compare it to is Kendrick Lamar's To Pimp A Butterfly, the only difference being that Miguel doesn't rap.
22. LITTLE BOOTS: WORKING GIRL
Little Boots works wonders on this, her rich, third full-length album, which bridges the gap between radio-friendly pop songs and club-ready remixes. "It's so hard for a working girl," she sings, but she makes it seem easy. Her voice is super adorable, too.
23. FLORENCE AND THE MACHINE: HOW BIG, HOW BLUE, HOW BEAUTIFUL
For some odd reason, Florence's third album doesn't seem to be getting the accolades that her previous two records did. Perhaps she set the bar too high for herself with the first two? In any case, there are hooks galore, powerful vocals and smart lyrics to be found here.
24. BRIGITTE: A BOUCHE QUE VEUX-TU
The sweetest sounding French pop duo I've ever heard. This album has everything from disco to classic French Chanson and it all sounds quite belle.
25. JAY-JAY JOHANSON: OPIUM
The last thing I expected this singer/songwriter album to be was trip-hop, but that's the best way to describe many of Jay-Jay's tunes. "I know we should be sleeping, but we're much too young to say goodnight," he sings on opener "Drowsy / Too Young To Say Good Night," which pairs harmonica over some of the best beats Massive Attack never produced.
26. F(X): 4 WALLS
f(x) is the best four member K-Pop girl group currently doing electro-pop. Actually, they're doing the best Korean electro-pop today, period.
27. FUTURISTIC: THE RISE
"I'm the most under-rated," begins Futuristic's album-opener "The Greatest." Normally, I hate that sort of bragging, but one listen to this album and you'll agree with him. Somebody make this guy famous already.
28. ELLIE GOULDING: DELIRIUM
I'm sure you've heard Ellie saying how this album was an experiment to see if she could make a big pop album. When I heard that I thought, yeah, this album was a blatant attempt to see if I could be the next Katy Perry. And while I don't think I was entirely wrong about that, Delirium isn't that far removed from Ellie's previous albums. Just slightly more accessible. Not a bad thing, really.
29. X AMBASSADORS: VHS
I'm sure you've heard "Renegades" in the Jeep Renegade commercial, which has totally ruined the song for me. Fortunately, this album has plenty of other big beat, snappy rock songs to entertain me.
30. DAWN RICHARD: BLACKHEART
Dark, obscure R&B; the best R&B of the year, in fact. Think FKA twigs meets V V Brown. It's twisted and chaotic, like a car crash you can't look away from. Only you'll enjoy this. Deeply.
31. SUPERFLY: WHITE
32. COEUR DE PIRATE: ROSES
33. G.E.M.: HEARTBEAT
34. CAPSULE: WAVE RUNNER
35. THE MYNABIRDS: LOVERS KNOW
36. NELSON: PEACE OUT
37. KODA KUMI: WALK OF MY LIFE
38. BELLE AND SEBASTIAN: GIRLS IN PEACETIME WANT TO DANCE
39. COCOROSIE: HEARTACHE CITY
40. NATALIE PRASS: NATALIE PRASS
41. BJORK: VULNICURA
42. HOLLYSIZ: HOLLYSIZ
43. A-1: THURLIAN
44. PLACEBO: MTV UNPLUGGED
45. AYUMI HAMASAKI: A ONE
46. AI OTSUKA: LOVE TRICKY
47. DANZIG: SKELETONS
48. A.Y.A: 2 COOL 4 SCHOOL
49. CHARA: SECRET GARDEN
50. THE CHEMICAL BROTHERS: BORN IN THE ECHOS
51. LENA: CRYSTAL SKY
52. CATS ON TREES: CATS ON TREES
53. FFS: FFS
54. BOA: KISS MY LIPS
55. GRACE POTTER: MIDNIGHT
56. FAYLAN: -ZERO HEARTS-
57. PHASES: FOR LIFE
58. STEREOPHONICS: KEEP THE VILLAGE ALIVE
59. LISA: LAUNCHER
60. LUCIFER: LUCIFER I