Last year Kylie collaborated with frequent Lady Gaga producer Fernando Garibay on a four track surprise EP called Kylie + Garibay, which was given away for free on Soundcloud.  (Sadly, you can't download it anymore, but you can still listen to it.)  The tracklist for this 2014 EP was: "Glow," "Wait," "Break This Heartbreak" and "Chasing Ghosts," all of which found Kylie and Garibay experimenting, taking their music to places they hadn't gone before.  The songs were used in a short Kylie film called Sleepwalker to promote her 2014 European leg of the Kiss Me Once Tour.  It's my understanding that she even performed "Chasing Ghosts" during said tour.
Well, surprise, surprise,  Kylie and Garibay have just released a new EP today, which, oddly enough, is also called Kylie + Garibay.  This time around, it's not a free download, but it is available on iTunes and you can listen to it for free on Spotify.  The single is called "Black and White" and features Shaggy; you can watch the video above.  All three of the tracks feature guests, "If I Can't Have You" having Sam Sparro and "Your Body" having Giorgio Moroder.
When I read that Shaggy features on "Black and White" I feared the track was going to be an obnoxious reggae track, like many of Shaggy's gimmicky songs, but I'm happy to report that it's not reggae at all.  Well, Shaggy sounds like he thinks he's working on a reggae track, but, really,  it's a full-blown dance pop number that calls to mind Kylie's "Love At First Sight" and "Can't Beat The Feeling." (Just for the record, I do like reggae.  I'm just not a fan of Shaggy.)
"If I Can't Have You" featuring Sam Sparro follows.  He sings the first half of the song and Kylie sings the second.  His part sounds a bit strange — I normally love his voice, but it sounds like he's singing the whole thing in falsetto here.  Otherwise, his voice has been processed to make it sound unlike his normal voice.   Why, I have no idea…  Maybe to give the song an experimental vibe?  To try to match Kylie's pitch?  In any case, I think it's a fantastic song overall with its subtle verses and massive, punchy as fuck, EDM beats on the chorus making it super catchy.  I just would've preferred Sam sing his part normally because he's actually one of my favorite male pop singers and this would be a song of the year candidate if he sang his part in his normal voice, a la "Black and Gold."
The third and final track is "Your Body" featuring Giorgio Moroder.  The song opens with some spoken word, which I believe is in Italian, and I'm assuming that Giorgio is the one speaking those words because it would be very strange for him to co-produce a track with Garibay since they have different styles and can each get the job done splendidly on their own.  Regardless, this is my favorite track on the EP, a truly glorious club thumper with lots of different parts that utilize every color of Kylie's voice, though her sultry style is heard the most.  I would love to hear remixes of this track.  It certainly deserves to become a dance music hit.
Here's hoping they release a CD — or, better yet, vinyl — of these EPs…  Maybe they could even collaborate on a couple more songs and make it an album?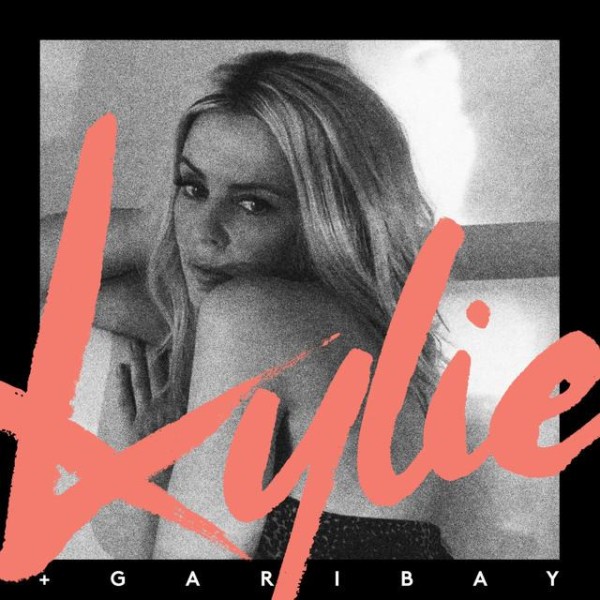 Youtube info:
Published on Sep 11, 2015