Emmy The Great once again lives up to her name!
"Algorithm" finds Emmy's voice at the forefront, as she gently sings things like "pumping through my brain, it's an algorithm,"  her voice pretty as a peach.  "Talk to me like you're walking me home / Tell me something nobody knows," goes one of the verses.  Indeed, the song might be about an algorithm, but it's an algorithm of love, the best thing any singer/songwriter can write about.   To that end, "Algorithm" reminds me of none other than Sir Paul McCartney, whose Memory Almost Full album the song would have fit perfectly on.  So, sit back and bask in the glory of this golden pop nugget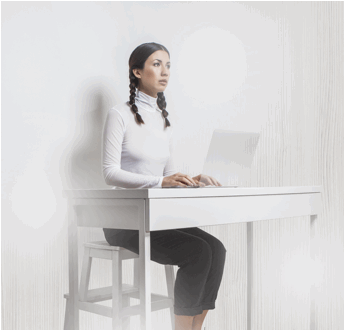 HERE'S THE OFFICIAL PRESS RELEASE:
Emmy The Shares New Track 'Algorithm'
Announces Winter Tour Dates
 Second Love Out March 11th On Bella Union
 "Moss' latest single, 'Dance w Me', revels in the pensiveness that birthed the album. Muted synthesizer twinkles bounce beneath subtle guitar chords and Moss' soft vocals. It's only when the song hits the chorus that the song breaks out into epic strides of vocals samples and louder drums. It's a major contrast to the subtlety of the verses, create a sense of forward movement that's been apparent in her own life over the past few years." -Consequence Of Sound
US Tour Dates
Feb 23 – Boston, MA – Cafe 939
Feb 24 – Brooklyn, NY – Baby's All Right
Feb 26 – Philadelphia, PA – Boot and Saddle
Feb 27 – Washington, DC – DC9
Mar 1 – Portland, OR – Bunk Bar
Mar 2 – Seattle, WA – Barbosa
Mar 4 – San Francisco, CA – The Chapel
Mar 5 – Los Angeles, CA – Bootleg Bar
Preceding the release of her highly anticipated third album Second Love, out March 11th via Bella Union, Emmy The Great has unveiled new track 'Algorithm' on Spotify.  Its a love-struck bio-mechanic ballad that ebbs and flows with both the sweet purity of Emma-Lee Moss' vocals and the intriguing resonance of the metaphor she develops within her own lyrics. Acoustic guitars step into harmonies like dappled sunlight, distant sirens flicker and synthesisers echo. "It's about searching for meaning in the noise," Emma-Lee Moss says of 'Algorithm'. "It encapsulates the feeling behind the whole album."
There is a distinct nod to her debut First Love, in terms of the storytelling that first impressed her lyrical and emotional dexterity upon so many. But on Second Love, Emma-Lee Moss delves into the chambers of a human heart ever-connected to the glare of a nearby screen.
Opener 'Swimming Pool' – taken from this year's critically acclaimed S EP – set the tone. Sketched out in Asian cities during a tour, and competed in a North London studio in the summer of 2012, its undulating grace became a sound Emma spent "three years trying to chase." These tender, glacial arrangements lead Second Love's exploration through a new world, filtered through technology.
Written in cities –  Salt Lake City, Tokyo, Hong Kong, LA, New York and London –  during an itinerant period in Emmy's life, her new songs track the resulting personal changes and explore the new world around us, filtered through technology.
"In 2013, in LA, I was optimistic about the world changing and rapidly advancing, but over time the optimism gave way to something more complex and fearful. Technology and ideas which seemed entirely positive now feel equally as dangerous," Emma muses.
"In all the uncertainty," she continues, "I couldn't say for sure whether this is Utopia or Dystopia or something in between, but for some reason it only made me more certain of one thing: that, wherever we're heading, we're going to need music, and we're going to need love. "Second Love" not only helped me reach this conclusion, it led me to almost every good thing that has happened to me in the last three years."
A singer-songwriter gifted with a rare idiosyncratic charm, Emmy The Great released debut album First Love to critical acclaim in 2009 with follow up Virtue (2011) winning equally impressive plaudits. Songs that walk the line between heartbreaking fragility and bold, wit-laden observations on the human condition continue to enthrall all who hear them.  Her keen observational eye has no doubt contributed to her recent success as a writer, with regular contributions to Vice andThe Guardian.
The roll call of talent enlisted to assist Emmy The Great's new albums is as impressive as the vision itself. Produced by Dave McCracken (Oh Land/ Beyonce) & Ludwig Goransson (Haim/ Childish Gambino), and mixed by Neil Comber (MIA), the album features musicians from far and wide, including Tom Fleming (Wild Beasts), Leo Abrahams (Pulp/ Brian Eno), Simon Oscroft (MXTHER), Henry Kwapis, O Karmina, Du Blonde (aka Beth Jeans Houghton), Nick Trepka (SpeechDebelle), Fyfe Dangerfield (Guillemots), Gabriel Bruce, and her brother Robin Moss, with writer and broadcaster Jon Ronson authoring the album's liner notes.
Emmy The Great – Second Love
Swimming Pool (feat. Tom Fleming)
Less Than Three
Algorithm
Hyperlink
Constantly
Social Halo
Never Go Home
Dance w. Me
Phoenixes
Shadowlawns
Part of Me
Lost in You