Takatsuna Mukai is a multi-instrumentalist who plays electric violin, electric guitar, synthesizer and bass guitar, in addition to being a wizard with programming.
Takatsuna first arrived in London in 1991 and has been busy making music, and doing other music-related projects, ever since. During his first decade in the UK, he collaborated with Timothy Turnbull — in both the Machine Intelligence band and poetry performances — as well as Malcolm Poynter of the H.P.R.C. video project. At the end of the decade he was in a 4-piece band, playing with Phil Dirtbox in Crabladder/Rooosterfish. From there he went on to work with Charles of London and Today is Boring for the "electro-punk extravaganza" Gob$au$age and Ten Minutes With My Dad. He then traveled to the Balkans to become involved with experimental theatre/dance performances by Dragan Živadinov (NSK), Studio Lila and others. His new album, Śūnya, would technically be considered a solo album, but it's also a collaboration with numerous artists that he's met all around the world during the past decade or so.
If I had to assign Śūnya a genre name, it would have to be avant-garde because it's very eclectic and adventurous and many of its songs are truly unclassifiable. That said, the songs truly feel like well thought out songs, not pieces of music that constantly change direction and veer off into inaccessible places like so much of the music people refer to as avant-garde. Is there an experimental element to Takatsuna's music? Absolutely. But it doesn't feel like a bunch of random sounds slapped together for the sake of being weird. On the contrary, every sound on the album feels entirely deliberate, and well-placed at that, and I definitely would not call it weird. Strange? Perhaps. At times. But in a wholly fascinating way that captivates the listener, casting a spell on them that's virtually inescapable until one has finished listening to the entire album. To that end, this is definitely an album to be listened to — and savored — from start to finish. He might have collaborated with a large number of artists, crafting songs of various styles in a number of different languages, but somehow they fit together perfectly. I suppose you could say that the individual songs are like the colors of the rainbow. Each one is different, but they compliment each other perfectly and you can't imagine a rainbow without all of them.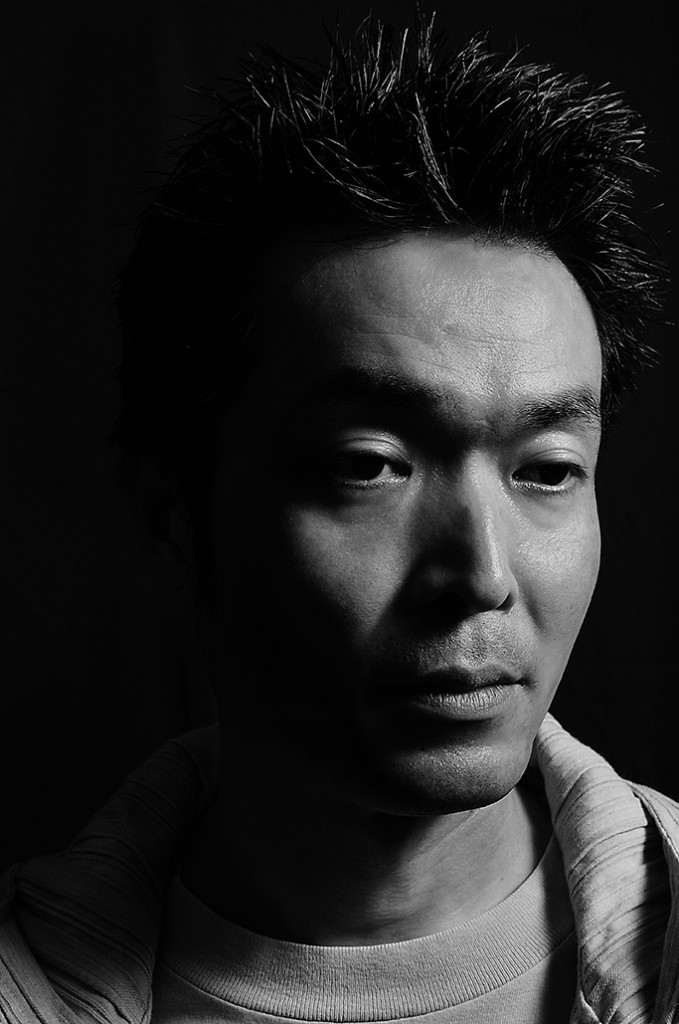 Śūnya, then, is a collection of impregnable songs that strikes a winning balance between eccentricity and melody. It opens with an instrumental just over a minute in length called "Śūnya I," which features Takatsuna on electric violin accompanied by Silvia Corda on piano and Adriano Orrù on Contrabass. It's an immediately enchanting piece, and yet it could very easily be used as score during a suspenseful scene in a thriller. Later, Takatsuna again collaborates with Corda and Orrù on "Śūnya II," an even more chilling and much longer instrumental. The album closes with "Śūnya III," a decidedly dark and ominous track that you wouldn't want to listen to alone in the dark, which was composed and performed by Takatsuna and Natalia Kamia, the latter playing a toy piano.
Along the way, the album takes you on a journey that's sure to ignite your imagination like a flame to a firecracker. To that end, you might be startled as though a firecracker has exploded when "Blank Strip is Black" suddenly begins, loudly, as soon as "Śūnya I" ends. The boisterous tune features a killer, punk rock style bass guitar track by Takatsuna with clattering drums by Fritz Catlin and a raging alto saxophone part by Sarah Tobias. The song, which calls to mind the work of Angelo Badalamenti, also sports poetic lead vocals (and lyrics) by Mark Charles, whose style is similar to Talking Heads' David Byrne, with additional vocals by Jason Atomic, Manko, Susan Mihalski and Kirsten Neil (who also plays autoharp on the song).
If another song on the album is a companion piece to "Blank Strip is Black" then it would have to be "The Store," which also features poetic vocals, this time by Gary Asquith, who wrote the lyrics. Takatsuna plays electric guitar, bass guitar and baritone guitar on the track, in addition to doing some programming. Where "Blank Strip is Black" had the saxophone, "The Store" includes a roaring trumpet part by André Canniere.
My favorite tracks on the album are the two featuring vocals and lyrics by the immensely talented Valérie Renay of Noblesse Oblige, who recorded her parts in Berlin, Germany. The first is "Ballade Chaotique," which, as you'd probably guess from the title, is in French. And the lyrics are super poetic. In fact, Valérie also provides an English translation in the gorgeous CD booklet and even that is a work of splendid poetry. Here's an example: "Six hundred photogenic smiles / Appear on the telescopic screen of a symmetric space covering the / Immensity of a fatalist desert." Awe-inspiring stuff and her vocals are alluring and haunting.
The second track Valérie is on also happens to be in French. It's called "Radiophonique" and she essentially whispers a large part of her lyrics here, almost speaking some of them. Musically, the song is ripe for your latest chill-out mix and reminds me of "Falling" and other songs by the somewhat obscure artist Julee Cruise. ("Falling" was the theme song of Twin Peaks, my all-time favorite TV show, which Śūnya often made me think of.)
Another highlight is "NAFAKA" featuring vocals by Olja Frolo. Her vocals were recorded in Croatia, although the lyrics, written by Alen Zarifovic, are in Bosnian.  Alen provides a translation, part of which is: "Not always do you have to feel the ecstasy of love in vain / For those are not meant to possess you / But it is the very fate that's loyal to us." Suffice to say that Śūnya is a very poetic album, the poetic aspect being the commonality shared by all of these songs (aside from the instrumentals) in addition, of course, to Takatsuna's many wonderful contributions. So, if you're a fan of poetry or brave, experimental music that travels to unexpected places then Śūnya is clearly a must-have for you. But if you like music that easily conforms to the rules of a particular genre then this is definitely not for you because Takatsuna and company clearly were not worrying about genre distinctions when they wrote and recorded this brilliant album.
(Śūnya is currently available as a striking limited edition release. Limited to 449 copies, it comes in a custom made paper box cover with a 24 page booklet featuring photography by Natasha Xavier, calligraphy by Jason Atomic, and artwork/layout by Manko. It also includes a lovely sticker that you won't dare use on anything because it's too precious not to keep unused in your collector's box. The CD is available currently from Takatsuna's site, takatsuna.com, Amazon UK (link below), and Birnam CD shop online :birnamcdshop.com.)