interview by Michael McCarthy
When you listen to Jann Klose's albums, you'll immediately wonder one thing: why isn't this guy a household name already? To my ears, the pop-rock singer/songwriter is his generation's equivalent of Paul Simon or Paul McCartney. His songs are that varied and uplifting, full of boundless energy drawn from life and love, among other things. He's had songs do well everywhere from here in the States to Indonesia to South Africa (one of the places he was raised). This year, he filled The Cutting Room in New York twice, which is no small feat, and he hit the impressive one million streams mark. His latest album, the excellent In Tandem, features guest appearances by South African superstars as Tamara Dey and Karen Zoid and British singer Annie Haslam of the popular prog rock band Renaissance. To my ears, it's his best record to date with songs like "Love High" and "Dear Mel" to brighten your day and others, like "Win This Fight" and "What Have You Got to Say?," to make you think. It also features his excellent cover of "Don't Give Up" by Peter Gabriel with Haslam singing the Kate Bush parts. Although it's a faithful rendition, they do such a fine job of making it their own that I don't even remember it's a cover half the time when I listen to the album now. Currently, Jann is packing up for an acoustic tour of South Africa with plans to tour elsewhere in the world in the works. You definitely don't want to miss him when he comes to your neck of the woods, something I'm sure you'll agree with when you listen to his songs below. Just be sure to tell him Love is Pop sent you when you see him!
MM: It's been four years since we did an e-mail interview in 2014. What major life events have you experienced since then?
JK: Several. Where do I start? We did an interview for Mosaic then, right?
MM: Yes, that was your new release at the time.
JK: That would've been the album, yeah. And I did an album with Gary Lucas after that with Dan Beck as the lyricist and executive producer. That came out in 2016. Touring continued pretty much as normal except for the addition of the South African market, which happened in 2015 when I was invited by my grade school to perform at their 125th-anniversary concert.
MM: Nice.
JK: So, that was a biggie. Vernon Shaw of the Sunday Times in South Africa contacted me about an interview earlier that year and that's how that came about. And then after that interview ran in the Sunday Times I was contacted by my fourth-grade teacher from DSJ – Deutsche Schule Johannesburg – and she said, "Oh, your music is great. I just saw this interview." She said, "You must perform at our 125th-anniversary concert. I'll put you in touch with the people who are organizing it." It was a big deal. They had an orchestra and a choir from three different German schools from Namibia, Cape Town and Johannesburg and I sang a couple songs with orchestra and choir.
JK CON'TD: And then through an L.A. contact – an agent that I was working with at the time – I was introduced to another agent in South Africa who still books me there now. I'm heading on a tour over there next week. So, she set up a few dates for me and things just kind of snowballed. Then I was invited to perform at a BMI songwriter's camp in Cape Town in 2016 and I met all these great South African artists, who are household names there, who I'd never heard of. It was a really good way to reconnect with my youth and my childhood because I spent six years as a boy in South Africa. And with the vibe and the way people interacted, and the way people pursued music, I just connected with these writers. And through that writing session several of the songs started getting placements, including on my own album, and then the Academy of Sound Engineering invited me to make my record there. My next album, the one that just came out. I initially had it all set up to happen in New York. I had a studio and I had a producer, and I was recruiting musicians, and I'd done some test sessions, and then this opportunity came up and I said that I have to do this. I have to take advantage of this. And I asked several of the South African artists that I met if they would be game to do it and everyone said yes. So, I said to myself, this is meant to be. I have to do this. And I did. And then they all ended up on the album. And we were approached by Universal South Africa and Sony to release the album on Gallo. And we gave it to Gallo and that's how that came about.
MM: Very cool. So, have you done much touring behind the new album yet or will the South Africa dates be the first?
JK: This will be the first actual tour in South Africa that I'm doing with the album there. I did a few dates – a very select, sort of release parties – and I did one in Johannesburg. One in Germany. And one in New York. And now we are starting to add others. I did a few other Mid-West, North East dates. I haven't done the West Coast yet. I'll do some more next year. Do the West Coast in February. We're building it because there's a lot of markets that I can hit now. So, I'm doing it one step at a time.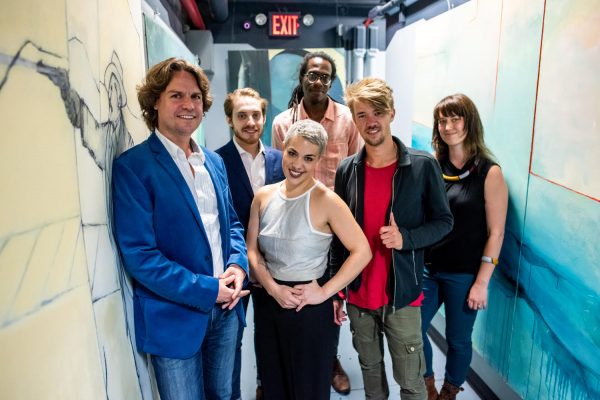 MM: Did you play Boston yet?
JK: I haven't.
MM: That's good. Hopefully, I'll get to see you when you do then.
JK: Yeah, Boston will happen at some point.
MM: I assume you've played Boston in the past?
JK: I have.
MM: Do you have a Boston story or memory you could share with us, being that we're from the Boston area?
JK: Right. You know, I've always had good experiences when I play Club Passim and the guy that I did this off-Broadway production called Moonlight Interior with, Yo-El Cassell, he's in Boston now. He's at Boston University. He's a professor there. And he connected me with the two folks who are very recent Boston alumni graduates that directed the music video that just came out for "Love High." That's through Yo-El, who is at Boston University. I've done a workshop there with him. Maybe a year ago, a year and a half ago. The last time I was in Boston doing something music related. And that was great.
MM: I should probably recognize the cityscape of where you filmed the "Love High" video, but just to be sure, was that one filmed in New York?
JK: It was. That's Williamsburg, Brooklyn.
MM: Who directed it?
JK: Klaudyna Astramowicz. And the director of photography was Wyatt Ward. Those two came up with the concept and they recruited the dancers and the actors. and I brought a couple of my contacts along. and we shot it in a day. In like six or seven hours. And then we premiered it at The Cutting Room.
MM: Were any of the actors in the video friends of yours?
JK: Yes. Eddie Peterson, who's the main actor that I interact with, but other than that I didn't know anyone.
MM: A few months ago, you released an in the studio video for "Take Me 2 Forever." Was that filmed when you were actually making the album?
JK: Yes. That's all cutting room floor footage from the making of.
MM: Who directed that one?
JK: [Laughs] I did. I put it together myself.
MM: Sweet. Did you do the editing, too?
JK: I did.
MM: That's very impressive. Now, the gentleman playing bass on "Take Me 2 Forever" appears to be playing a 12 string. Was he, in fact, playing the 12 strings on the song or was he just playing the main four?
JK: Six string. Six string bass. That's the instrument he used on the recording. Sakhile Nkosi was his name.
MM: So, when was the album recorded?
JK: That would be from May of 2017 through October 2017. Or the end of September 2017.
MM: From when to when was it written?
JK: In between Mosaic and this one. And then three of the songs are from the BMI camp in 2016. This is my third album in the last five years so this was, I would say, during the time I was recording Stereopticon [with Gary Lucas]. And when we started recording. So, I guess 2015 to 2016 and 2017 was when we started recording it.
MM: Are you generally someone who's able to write on the road?
JK: Yeah. Yup.
MM: Do you ever experience writer's block?
JK: You know, not really. Sometimes the admin part of being a freelance musician and singer/songwriter gets so overwhelming that I don't have time. And I don't take the guitar and do something. Because it comes in phases. In between tours, when you're doing the music video and set up, and promotions and things, it gets so overwhelming that you forget why you're there. What you're doing. But this is also a big part of it, you know?
MM: Do you have a home studio that you work in when you're at home?
JK: Yeah, I do.
MM: When you're writing songs, do you generally write about your own life or the lives of others? Like observations, you make of other people.
JK: Both. Recently, since I started doing these camps, I started co-writing a lot more since I did the record with Gary. That sparked a whole new life, really. I'm actually about to sign a co-publishing deal. So, I'll be co-writing a lot more, which I love.
MM: I'm sure that will be nice for a change.
JK: It doesn't mean that you don't have ideas and write on your own because that still happens. But, to me, that's just not enough anymore. I want to collaborate more.
MM: So, who are some of the collaborators on In Tandem?
JK: There's Annie Haslam, who's the singer on "Don't Give Up," which is a Peter Gabriel composition. There is RJ Benjamin, who's the producer. He's also a co-writer on "Take Me 2 Forever." James Stewart, he's a local Cape Town artist, who had a band called The Usuals that were big in the '90s in South Africa. There are so many. "You and I" has Tamara Dey, who's a big dance-pop artist in Africa. She's known continentally. The other writer on that song is a guy named Ziyon, who is also a household name there. He's originally from Nashville, Tennessee, but he's been living in South Africa, I think, most of his life. And he had several hits with a group called Liquideep and he's also solo now.
"Pour the Champagne" is a collaboration with Karen Zoid. She's actually super famous in South Africa. She's like Bruce Springsteen in South Africa. Very political but also very pop. A great writer. Great talent and a very unique human being. Very much a sort of trailblazer for her generation. For Afrikaans songwriters. [Afrikaans is one of the 11 languages spoken in South Africa ] So, she brings in this other element that's really white South African when it comes to the history of South Africa.
"After the Last" is a collaboration with Larry Beckett. Larry was Tim Buckley's lyricist for six out of eight of his albums, including "Song of the Siren," which I covered on Mosaic. Larry and I became friends. He lives in Portland, Oregon with his wife Laura and we've all become very good friends and started writing together and "After the Last" was a collaboration on a poem that he had written about Jeff Buckley. So, I had this melody and we put that together and that turned into "After the Last." "Win This Fight," RJ brought the voices – the singers – and wrote the Zulu line for that song. I think that about covers it as far as the collaborative side.
MM: What inspired you to cover "Don't Give Up"?
JK: Great story. So, Annie and I have been friends for a long time. I kind of brought her back out into the world of singing because she'd stopped for several years. I met her when I sang at a release party for a compilation album that we were both on. She said let's do something together and I said great. After I looked her up, I was like, oh my God, this woman she has a history, wow, and I started getting into [her band] Renaissance and I became a fan. But we've been friends for a long time now and have done many shows together at this point. We've always wanted to record something together. But I was like, when do we do this? Because her touring schedule picked up big-time again and mine did, too. And so neither of us were really ever at home at the same time. It didn't work out. And then we did one of the Sellersville Theater Christmas shows together in Sellersville, Pennsylvania [st94.com], which I've done several of with her now. And after that, my partner and I and her partner and her were hanging out at the hotel room after the show and I said, "What are you doing next month?" "I'm doing nothing." "Great, I'm here. Let's do something. I'm starting on a new album, this could be a part of that." And she said, "Why don't you write something like Peter Gabriel's 'Don't Give Up'?" I said, "Oh, thanks for the challenge." It was a little overwhelming because of the song. And then I thought about it and I said, "Why? Why do you want me to write something – why don't we just cover it? No one's covered this song in a really long time, you know? And we'd both sing the shit out of it and it will be fun and we could do our own version. We can work with a couple of the Renaissance members and a couple of my band members and we'll put that together." And we went, "Oh yeah, of course, why not?" And Annie knows some of Peter's band members, so we were able to clear it quickly and I think within two or three weeks we went in and recorded the basics.
MM: Have you gotten any feedback from Peter Gabriel?
JK: We're waiting. Not yet. During that time, he was going through some family stuff so we kind of laid off of him. So, we're doing it now.
MM: I love the strings on "You And I (Cosmic Love)." Who played those?
JK: Those are played by Larah Eksteen on violin and Gerrit Koorsen on cello. They played strings on "After the Last" as well.
MM: "You And I" in particular reminds me of the Bee Gees. Were they an inspiration at all?
JK: Oh, I love the Bee Gees. Interestingly, this also happened at the camp. At these camps, they're looking for a particular track so they'll give you a lead like so and so is looking for a track like this and that and one of the songs we were given for ideas was Yes' "Roundabout." And I was like, why do I know this? Of course, I didn't grow up with Yes, but I'd heard of the song and I know some of those guys who were members of Yes through Annie and through William "Billy" James, my publicist for the U.S. and Canada. William works with Jon Anderson. So, I kind of took that to be more of a progressive piece so that's how that string intro came about. And then RJ took that and scored it for the strings.
MM: That one, I think, would lend itself well to some dance remixes or a pop mix or something. Have you considered doing something like that?
JK: Yes, we have.
MM: On "What Have You Got to Say?" you sing the line, "father forgive them for they know not what they do," which, of course, is attributed to what Jesus said while he was being crucified. Was that the inspiration behind the whole song or is it more of a social commentary?
JK: It's social commentary. I wrote it after I saw the footage of Eric Garner dying in a choke hold in Brooklyn. That inspired the song. I wrote the song literally fifteen minutes after I saw that.
MM: Do you think you'll do an album of covers someday? And, actually, you mentioned Christmas earlier, so do you think you'll ever do a Christmas album at some point as well?
JK: That's funny you ask. An album of covers will happen at some point. There are so many songs that I love and I want to record. But I just sang on two songs on a Christmas album by a composer and arranger named Stephen Melillo. He made an album and he actually just sent it to me. It's called Christmas Passion. It just came out. I haven't pushed it yet because I have so much other stuff to push, but if you want you can mention it and they're traditional Christmas carols arranged by him. I have two songs on it. "O Holy Night" and "What Child Is This."
MM: Another thing I was wondering is if you plan to release a live album at some point?
JK: I would love to do a live album, but that is so hard. It's like making a record. There's so much set up involved in that. You have to be in the right location. It's dependent on everything, including weather. I just did two big shows in New York at The Cutting Room. It's a hard room to fill. It's a big room. If you would've told me five years ago, you're playing The Cutting Room twice in one summer, I would've said no way. That would be amazing. But, believe me, the work that it took to do those two shows. I have big six-piece bands plus guests. I had a choir for the first one. The amount of time and energy that it took every day to work those shows was exhausting. I don't even want to think about doing another New York show. But if I were to do a live album, I would film it here because this is my home. All my friends would be there. I would be able to get my friends to come and sit in and play. If I would maybe do something like that. If I do, I would do it next year sometime. I plan on doing a New York show. So, I would arrange for it to be filmed and recorded and then we could see what we get out of it. It would be a good time to do a live album because I've done three studio albums in five years. Or four if you consider this Christmas album. Plus, videos and everything. It's like, I really don't feel like I want to do another studio record. Because I'll be promoting this one for the next year and a half. So, a live album actually makes sense. Thanks for that idea.
MM: [Laughs] I'm sure you'd already thought about it.
JK: I've been thinking about it for a long time, but, like I said, it takes so much careful planning. But I think maybe now is the time to do it.
MM: Did you write the German version of the "Wedding Song" ["Hochzeitsleid"] yourself or is that a traditional wedding song?
JK: No, I wrote that. I actually wrote that for my mom's wedding.
MM: I know when songs are translated from one language into another the lyrics can vary quite a bit because a literal translation doesn't fit in most cases. How different would you say the two different versions are?
JK: I had to change some of the wording, obviously, so it's poetic. So that it would fit, you know? But it's very close. It's the same exact meaning. Just with a slight alteration so it rolls off the tongue better in English.
MM: Was that your first time writing a song in German?
JK: No, no, I've written a couple, but it's not generally how I write. It's one of the first.
MM: I know from our previous interview that you speak French as well. Have you ever done any songs in French?
JK: I used to do an Edith Piaf song. I was doing "Je ne regrette rien." [Ed. note: In France, they only capitalize the first word in a song title.]
MM: Nice. I know that one.
JK: I used to cover that at Jeff Buckley tributes when I sang at those in Chicago a few years ago. That song is English and French and I love that song. I used to sing that in my own shows as well.
MM: Being very familiar with the French music scene, I think you could do very well there if you released an album that was at least 50% in French. Have you ever considered something like that?
JK: I haven't. I mean, I would love to. I had one song on a sampler that came out there a few years ago and it did quite well. And I've played in France a couple of times. It's gonna be something to pursue with this new deal I'm about to sign. We're finalizing it this weekend, so that will be something I'm going to pursue because they have partners all over. But I would love to perform in France again and release music there for sure. In French, too. It would be amazing.
MM: Your style is definitely in the same vein as a lot of what I hear coming out of there lately. In our last interview, I asked you about "It's Not The Way," which was on a compilation in Indonesia and –
JK: – That's the one in France. That's the one I was referring to.
MM: Oh, sweet.
JK: It's through car maker SAAB. They put out an anniversary compilation and "It's Not The Way" was on it. I almost forget about that, but, yeah.
MM: Have you ever played Indonesia?
JK: No. I'd love to, but I'd need a local promoter. Everywhere I go, if I don't have someone on the ground, I don't bother.
MM: What countries do you have the biggest fanbases in?
JK: Definitely the U.S. Canada. Germany. South Africa. U.K. I get a lot of listeners out of the U.K.
MM: I know in the past you've been in some musicals. Have you done any during the last four years, or is that something you intend to put aside time for in the future, or will you not be doing those anymore?
JK: I think, at this point, I should only do it if I have some kind of involvement with the music directly. Because then it would be an acting job and I've actually turned down a couple just because if I would go on the road with a show it takes up everything. I've done that and I know how much time it takes up. Your personal life is totally uprooted. I'm already not home that much. Even if I were to do it locally, it's just hard to do anything because once you're in the show it just becomes your life. And I know that from experience. It's dangerous. [Laughs] But it's fun, you know? It's a lot of fun. It's just dangerous because everything else goes by the wayside.
MM: I guess it would also make scheduling other things hard because you never know how successful it will be and how long it'll end up running.
JK: Yeah, it takes a lot of commitment and time.
MM: I know you scored the short film The Beautify of Disaster before. Have you scored anything since?
JK: No, I haven't. And I love doing that. I want to. That's one of my big ambitions for the next five years. To score a whole film. A feature film.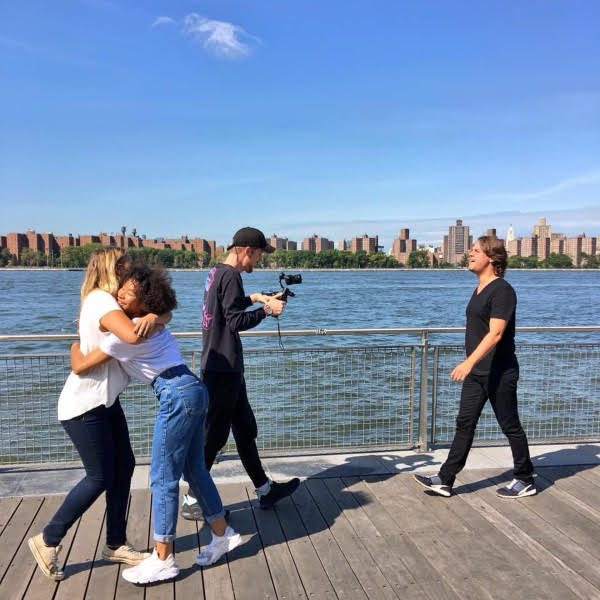 RANDOM QUESTIONS:
MM: Vinyl has made a huge comeback during the past decade. Are you a fan of vinyl yourself?
JK: I am. I have several records. My record player that someone gave me actually broke so I don't have a player right now, but, yes, I love the experience. I'm an audiophile so the sound is great, yeah.
MM: Are any of your albums available on vinyl yet?
JK: Not yet.
MM: Do you think at some point you might release the new one on vinyl?
JK: Yes, I do. I think it would be great. If only to satisfy myself. But I don't know how much people buy physical product anymore. I can always sell a base amount of CDs. They go fast. But beyond that, it's all streaming. And quantities; you have to do lower quantities. You do limited editions and all of that. If they don't sell, then you sit on them. But people ask for them. They ask, but it's so few. Because everyone is streaming everything, you know? It's a bit risky. But I'd love to. Even with CDs, the first batch goes really fast but then I'm like, do I really need to do another? Because now people start trading them on eBay.
MM: What are three albums you cling to like oxygen when you're depressed?
JK: Oh, that's a great question. Like oxygen when I'm depressed. Joni Mitchell's Court and Spark. How many do you want?
MM: I had asked for three, but however many you feel like saying is fine.
JK: The Prince album Parade. That always lifts me up. This is more of a when I'm happy type of record, which is Daft Punk's Random Access Memories. I love that record.
MM: That's a good one.
JK: It's a great collaboration. It's so up and down. It has so many facets and styles. There's a Shin's album that also always gives me a lift. It's one of the last three albums. Let's see here… Wincing the Night Away. It came out in 2007. That's a great album. I love that album.
MM: I have a few of theirs but I'm not sure if I have that one. I'll have to check it out.
JK: That's the one to get. It has "Phantom Limb" on it. "Australia." I love James Mercer. I'm a huge fan. I love the way he writes.
MM: He's excellent. So, who is your favorite lyricist?
JK: God, you ask tough ones. Everyone asks me my favorite singers. No one's ever asked me who my favorite lyricist is. Damn. Probably Joni. Probably Joni Mitchell.
MM: If you could have any instrument on earth, what would you pick? It could be a classic, collectible thing or something new that you really have your eyes on or what have you.
JK: An instrument. It would have to be something I would want to play. I don't see the point in owning an instrument that I can't play. So, it would be a grand piano.
MM: Do you play the piano?
JK: I do.
MM: How come we don't hear more of that on your albums?
JK: I'm lazy. [Both laugh] I just figure it's much easier for me to hire someone to do it that plays a lot better than I do.
MM: How long do you have to be on the road before you start getting homesick?
JK: About three weeks.
MM: If you could resurrect any one musician from the dead and they'd be happy to be back, who would you bring back?
JK: Hmm. Prince.
MM: Final question. If someone was giving you a million dollars to give to charity, and it all had to go to the same charity or cause, which would you give it to?
JK: I just started working with a charity and they're on the street that I live on. They're called Mind Builders. It's not a charity, it's an art school. And I'm a huge believer in education and the power of education. Especially arts education. Yeah, I would give it to them. Mind Builders, they're amazing. I know the owners. I just went to their gala. They're great. My next Jersey show I'm doing [is] at Ethical Groove and they always look for a charity and I'm using them.
Jann Klose announces all the dates for the "In Tandem" Acoustic South Africa Tour. Catch him live at the following venues:
Cape Town Leg
Thu, 15 Nov: Café Roux, Noordhoek, Cape Town
Ticket Price: R130
Tickets on sale from webtickets
Sat, 17 Nov: Masterclass at Music Exchange, Cape Town
Sat, 17 Nov: The House Of Machines, Cape Town
Sun, 18 Nov: Cottage Club, Kommetjie

Gauteng Leg
Wed, 21 Nov: Rusty Hook, Honeydew, Johannesburg
Thu, 22 Nov: Café Barcelona, Pretoria
Ticket Prices: Limited Tickets on Pre-sale at R80 from https://www.howler.co.za/JannKlose22Nov
Remainder available at the door on the night at R100
**Space is VERY limited, so get your tickets now
Fri, 23 Nov: The Local Culture, Greenside, Johannesburg
Ticket Prices: Limited Tickets on Pre-sale at R80 from https://www.howler.co.za/JannKlose23Nov
Remainder available at the door on the night at R100
**Space is VERY limited, so get your tickets now
Sun, 25 Nov: 11am – The Local Market At Silverstar, Krugersdorp
Sun, 25 Nov: 2pm – Beerhouse, Fourways