As you're about to find out, Jann Klose is an eclectic artist who's equally at home singing, writing songs, composing music and acting. The amazing thing is that he's brilliant at every single one of these things. Last year when I reviewed his superb album Mosaic I wrote that, stylistically, his voice and songwriting split the difference between Paul McCartney and Bruce Springsteen. And he truly is an artist of that caliber. In a perfect world, he'd be a household name all over the world already. Suffice to say, I strongly suggest you watch his videos and listen to his music below. Reading this exclusive interview with the man himself would be awesome for you to do, too…
You were born in Mannheim, Germany and raised in Nairobi, Kenya and Johannesburg, South-Africa. How old were you when your family first moved to Africa?
Less than a year old.
Why did your family move around so much?
My father worked for a large German company in sales. He spoke English well and was willing to travel so he got the overseas jobs. 
What languages do you speak? I imagine you must know at least a few.
German, English, French. 
What language did your parents primarily use when they raised you?
We spoke German at home but in South Africa the languages were English, Afrikaans, Zulu, Xhosa and may other dialects. 
What was it like being an exchange student here – were there any cultural differences that you had to adjust to?
Well, I still can't get over the hall passes you had to carry with you if you needed the loo 😉
Your song "It's Not The Way" from the Black Box EP was featured on a compilation called Prambors Hits 3 in Indonesia and wound up getting a lot of top 40 airplay there, if I understand correctly. Did you know your song was going to be on that compilation? Did it feel strange to suddenly be a pop star of sorts in a foreign country like that?
Yes, we licensed the song to them so we knew about it. What we didn't know is that it would actually do something. To this day I get messages from fans in Indonesia. It's cool. 
Have you had other hits in Indonesia since "It's Not The Way"?
They also played tracks off my album, Reverie. 
Wiki states that your voice is featured in the movie Greetings from Tim Buckley. What exactly does that mean? Did you have a part in the movie or did you cover one of his songs for the soundtrack or…?
I'm the singing voice of Tim Buckley and I play guitar as well. 
You cover Tim Buckley's "Song to the Siren" on your album Mosaic. Is it safe to assume that you're a big fan of Tim Buckley? What made you want to cover that song specifically? I think it's quite beautiful and I quite like how it starts off a capella, how it sort of lays your voice bare.
I knew I wanted to cover the song when I heard it. I think it's one of the greatest songs ever written. 
You were on the Grammy-nominated "Healthy Food For Thought" compilation. What exactly was the theme of that compilation and how did you get involved with it? What song(s) did you contribute to the album?
I contributed the song GIVE IN TO THIS LIFE off my album, Reverie. I'm friends with the producers of the compilation after working on another project with them called Serenity House. 
Your songs have been used on the show MTV Cribs. Whose Crib were they showing in the episodes your songs were featured in?
Vanessa Carlton
You've performed in several musicals, including touring companies of Jesus Christ Superstar, Jekyll & Hyde, and The Who's Tommy. What roles did you play in each of those?
I was in the ensemble on Jekyll & Hyde and JCS. I played the Pinball Wizard in The Who's Tommy. 
What was your first role in a musical?
TOMMY at NJPac. I was the Pinball Wizard.
There was a musical actually based on your music called Moonlight Interior. How did that come about?
I'm friends with Yo-el Cassell, a dancer who won a Tony Award for his work in Pinocchio. These days he works with the Boston Ballet. But in 2005, he and the Y-C Movement Company put a dance show to my music. We had a two-week run on Off-Broadway. I stay in touch with Yo-el and all the dancers. In fact, Yo-el comes to my shows in Boston.
Have you ever written any songs in languages other than English? If so, have you released any songs in other languages? If not, do you think you might do an album in German or something at some point in the future?
I'd love to do an album of covers one day and sing in different languages 🙂
You've performed with some great artists including Rosanne Cash, The Byrds' Roger McGuinn, Marty Stuart, The Yardbirds' Jim McCarty, Elliott Murphy and Les Paul. Do you get nervous before performing with people like this?
Yes, at first… But you get past that and concentrate on the music. 
Tell us an interesting or funny story about collaborating with one of these artists.
Jim McCarty talked about Eric and Jimmy in my car… driving to our gig in Hamilton, ON 🙂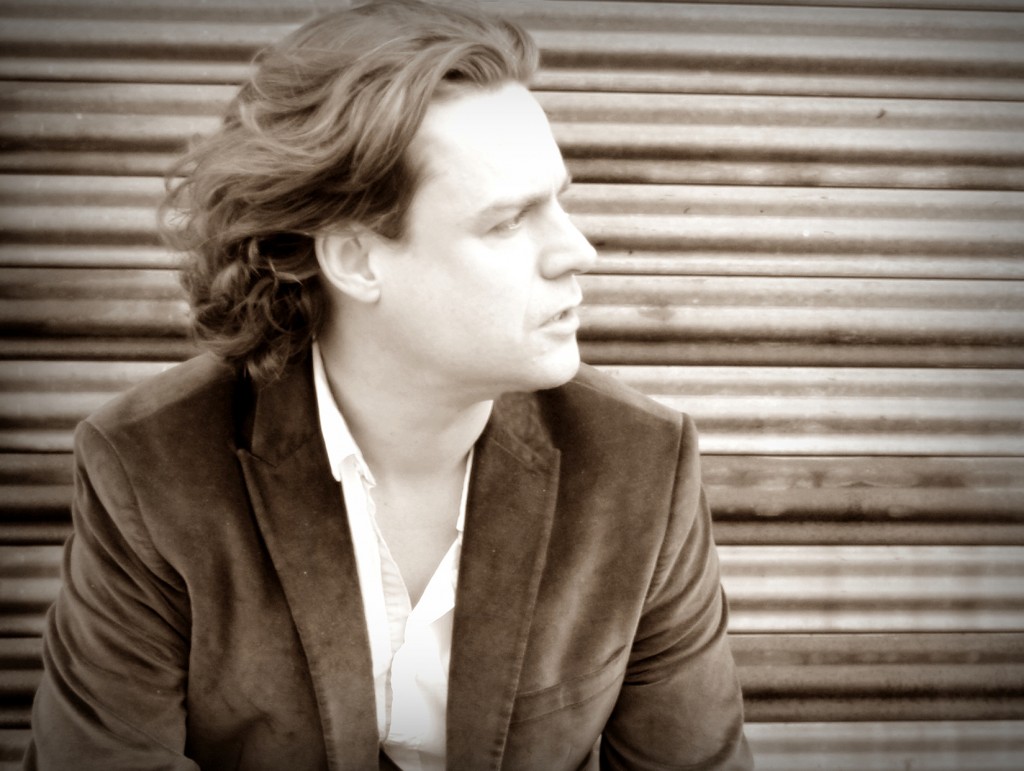 Did you ever consider a career performing in operas or did you always just regard it as a way to train your voice so you could sing other things better?
I played with the idea for a hot minute but rock n roll loved me more. 
I really like your video for "Make It Better." Who directed it? How long did it take to shoot it?
Yael Shulman directed it… Loved working with her! It only took us 2 days… Two very LONG days 🙂
Have you made any other videos for songs from Mosaic? What about your previous albums – are there videos for any of those songs?
Yea, there's the DOING TIME music video off Reverie, shot in stop-motion by Addison Neville in NYC. 
Some artists love making music videos but I've heard others call it a necessary evil that they wouldn't bother with if they didn't have to. What are your feelings about making videos?
I absolutely love it. 
Where do you currently live? I'm guessing it's somewhere in the States on the East Coast, since that seems to be where you perform live the most.
New York.
Thank you for taking the time to do this. Let me know if you ever play in Boston.
Hope to be there before the Fall. If not, it will be 2015.
CONNECT WITH JANN KLOSE: