by Michael McCarthy
Mimoza H is one of the most fascinating artists I've come across in a long time. Her somewhat abstract music is like a cross between Florence + The Machine, Bjork and Tori Amos. That might not sound like a good combination, but to my ears it's sonic bliss. I especially love how you never know where her songs are going to take you. They're like six minute journeys (on average) through her wildly creative mind. If you liked Bjork's last album, which was all over the place, you'd love her Uproot EP. Although, Mimoza's songs do have choruses, unlike that Bjork record. So, if you found yourself thinking that Bjork album would've been one of her best ever if only it had choruses then Uproot is definitely for you. There's almost a playful element to Mimoza's songs, as we discuss in the interview below, along with every other aspect of her powerful music.
MM: I understand you're originally from Kosovo and currently live in Montreal. How old were you when you left Kosovo?
MH: This is about fourteen years ago. I was twenty two, twenty three. Now you know my age. [Both laugh]
MM: What was life like in Kosovo at the time that you left?
MH: That was right after the war. It was quite a turmoiled time. I'd been working all kinds of jobs, like as a journalist, as a translator. I just had to leave right after as I wanted to have a fresh start somewhere. So, I left.
MM: Did you go directly to Montreal or did you live anywhere else in between?
MH: When I left I went to Texas to study. That was my first place outside my own country.
MM: What were you studying? Music?
MH: Management. Nothing to do with music. I come from an old school, a different kind of mindset from Kosovo where arts is not really something we get supported much to doing as it is not really an economically stable career, you know. At least that was the reality of my time. We're usually pushed to do jobs that bring about financial security. So, I was given a chance – really like a scholarship – and I just took it and I left, finished my studies and then lately started over to doing something I always wanted to do which is music.
MM: So, you went from Texas to Montreal then?
MH: No, to New York first. I worked in New York a bit and New York is when I started to write a little bit and do something besides work. Besides the job that I had. Then I moved to Montreal. Love brought me here.
MM: It was when you went to Montreal that you got serious about music?
MH: Exactly. It was lovely here. Perfect environment for creation. I got to meet many artists and felt like this was a great chance for me. Seeing them do what they love inspired me. So I jumped on it and I started doing it. It took a while, especially cause when you're new to the place and I didn't know many people in the beginning. Slowly, I got to do it, which is now the result of my debut EP.
MM: I love Montreal. I think I love Paris a little bit more but Montreal is definitely my second favorite.
MH: It's beautiful. Except for now maybe. In the winter time you don't want to be here.
MM: That's true. But I'm from Massachusetts, so I'm used to cold winters.
MH: It's kind of cold there, too, eh?
MM: Yes, yes. Exactly. So, did you take any vocal lessons at any point?
MH: I did on and off a few times. It was mostly for confidence, to test myself, to get out of my comfort zone really, and also see what I can learn from those teachers. One of my vocal choaches, Chantal Blanchard, worked with Cirque du Soleil and I found her through a video of her's singing for the Cirque, and that's why I wanted to work with her cause she was doing these amazing vocal acrobatics which I was attracted to. So really I like to experiment more than to just learn how to sing. I was born sining. I mean, I love singing. But I was trying to learn something new, to get something out of certain teachers. I got a few precious lessons from them but I'm really more like a self-learner. I like to experiment a lot on my own at home in my little home studio. I do mostly stuff how it comes to me. I don't necessarily go for the technical so much.
MM: Is your new EP Uproot your first release ever?
MH: Yeah.
MM: And what is the meaning behind the title?
MH: Well, I've been moving around so much, I felt like an uprooted kind of a soul anyway, moving around. It's got that meaning but it also means a sort of a new beginning uprooting from the old, difficult life and rooting into something new. It is like a cycle of a journey kind of thing.
MM: I understand it came out in September but I couldn't find it on Spotify. Is it on any streaming services?
MH: No, it's not. For now, I wanted it to be that way. I didn't want to be on those services necessarily. I understand there's some advantages of being in there, but, I don't know, it's really a tricky, tricky situation with the streaming. And I know that's the future with the Youtube and all that – we probably can't escape that – but I'm hoping for laws to be a little bit better to favor the artists a bit more. Some people make records with no money basically and they just release stuff, but in my case we invested a lot of money and effort into this and so…
MM: Paid for their efforts?
MH: Well, at least something yeah. But I guess in this day and age life is a little different. Not necessarily favorable for artists, so am looking of new ways of doing things now and in the future.
MM: Is that you playing the piano on Uproot?
MH: No, I brought in this amazing jazz pianist from Montreal. His name is Jonathan Cayer and he is a genius. I just do simple chords really. I cannot play at that level. But when I started working with Jonathan, he understood the feeling of those songs and what I was trying to get to, and he just brought these two songs to a whole other level. He played in "Beautiful Fingers" and did a lot of tracks on "With Me In The Background".
MM: In terms of the music – I know you must have written the lyrics – but did you write the music at all as well?
MH: Some of it I wrote. Like "Beautiful Fingers," it's my song, I also wrote "With Me In The Background" and some are co-compositions that came about from my demos. Two of them came about while we were writing and working on the record so new songs started coming out. One of the guitarists would say I have this thing, he played partial chords and a melody from mellotron and I really liked it and so then we worked the rest together which became "Racing With Myself". It was almost like because they felt like it was my universe. The first song "The Wild Woman" came from the two brothers, Les frères Grand, with whom I was working on recording certain tracks, and doing dubs in their studio in Morin Heights. They had emailed me this 2 min. piece with the heavy tribal drums, saying that they wrote this with me in their mind as they got to know my music taste so I just loved that beat and the heavy Prophet 5 and Moog bass sounds. Then I wrote the lyrics, laying vocals over, finding the other parts and then we worked together adding the rest.
MM: And you produced the record with Stéphane Lapointe?
MH: Yes the two of us produced it. It was difficult to find the kind of producer I wanted. I have this experimental side of me, that I really wanted to try something different. And I couldn't find somebody who was just like, yeah, who understood exactly what I was trying to do. So, I just kind of ended up experimenting a lot with it. Like I would take over the recordings and at home I would edit and change things around. I would put the end at the beginning and the beginning at the end, just really play around with it. But the mixing and production help came from an amazing musician from L.A., Mathias Schneeberger, who has worked with people like Foo Fighters, Joseph Arthur, Mark Lanegan, etc.
MM: I was wondering what he'd done in the past that made you want to work with him, if anything in particular?
MH: I had met Mathias Schneeberger through a friend James Di Salvio, the frontman of a widely-known band from Montreal called Bran Van 3000. James and Mathias live in Silverlake. But then I also heard a record he had mixed and done some co-production for a Montreal band called Kensico. I heard it and loved the sound. So at the time I was in L.A. and working on my songs and when the mixing deal felt through with the people from Montreal, I acted fast and asked if Mathias would do it. We met, he listened to the songs, we talked and he was like, yeah I would love to try and mix this. So, then some months later I went back to L.A. and we worked on the mixing.
MM: How did Mark Chalecki come to master it?
MH: Mathias brought him in. He talked to me about him and I learned that he had worked with so many amazing artists and my songs and the mixing was a difficult task so for the mastering I really needed somebody who's been doing this for a while and Mark was like the genius mind for it.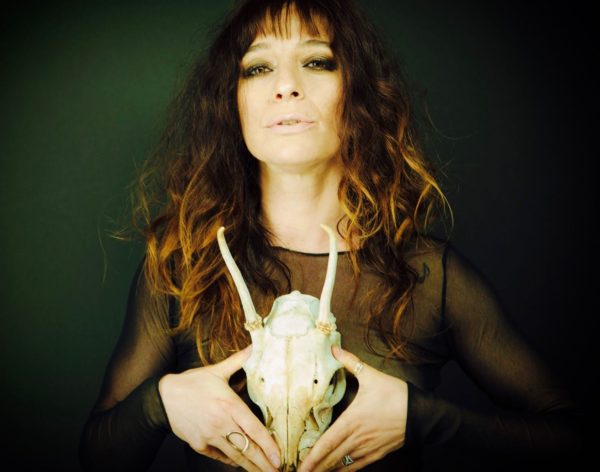 MM: Who are your biggest influences on Uproot?
MH: When I started doing the songs for Uproot, I wasn't really listening to much music or anything in particular. I had had enough of listening to other music, and I just wanted to do my own thing. For the longest time, I was just writing and getting out of my system all the accumulated melodies and bits and pieces and written parts and things that I had in my head and needed out. On my record you can hear certain elements and interesting colours that the musicians I was working with brought into the record, like the violin played by Briga who has Polish roots, and then the Montreal jazz pianist Jonathan Cayer with his amazing skills. Also pads and keys from Fred Boivin who has that Blonde Redhead influence in him. But if you're asking me my influences in general, I can say I still listen to artists like Nick Cave, PJ Harvey, Bjork, she is like my – inspiration for life – as I love her unique universe and her freedom of expression. Then there is Dead Can Dance, Portishead, Radiohead, Kate Bush, Fever Ray, Goldfrapp, Anna Calvi and some old Albanian music, the list gets long. I also like dark electronic music and I love acts like Trentemoller, Archive (the last two albums), NIN, Ez3kiel, Soft Moon, Autolux, John Carpenter. I am listening to this kind of stuff lately.
MM: I was wondering – do you like Mylene Farmer at all?
MH: Who?
MM: Mylene Farmer. She's from Canada originally but she's like the French Madonna. She's super popular in France.
MH: Not listening too much of poppy stuff. For me, the one that I discovered lately and love listening to is Brigitte Fontaine. She is very experimental and an eccentric type which I love. You should check out her album "Comme à la Radio" recorded in 1969. It is so weird, way out there and amazing. Also I love Diamanda Galas, just adore her darkness and her distinctive voice and singing. There is also Buffy Saint Marie and Mary Margaret O'Hara. I love listening to these women vocalists for their soul and their unique interpretations. It's all goosebumps and magic.
MM: So, do you speak French?
MH: Yes, I got to learn. I have always loved French, even back in school I remember taking extra classes in French. But I have learned the French since I live here now and my ear is really familiar with the Francophones speaking it in the province, so sometiimes I have difficulties with French from France as it can be really different.
MM: At least in Québec you can always speak English if the French isn't working.
MH: Right. That's a good thing and it helps a lot when I get stuck or lost.
MM: I love the lyric "Hold onto the feeling of being old while young / And young while old" from "The Wild Woman." I won't ask your age, of course, but I was wondering how young or old do you feel?
MH: I feel sometimes old and sometimes very young. Sometimes child-like. I feel like I have this old soul living in me. At times, I worry about small little things or big, serious issues that I have no way of influencing or changing them. Sometimes I just feel old in that sense. Like thinking about humanity and where it's headed to. But then I'm quite child-like or young inside. The older I get, the younger I feel in my way of being, especially when I'm creating.
MM: Your music has a playful vibe, almost like something a child would write sometimes in terms of the way it's so experimental.
MH: Yes, yes, I really wanted to have fun with it as the music has this f heaviness to it cause it is very introspective and reflects the things I've experienced in life. I like the fact that we can really experiment and feel free in creation. There is truth but also playfulness, imagination, fairy-tale like approach. Lately, I hear a lot of, you know, sameness in music so I like when I hear something that is different and you feel some kind of freedom in the way the song is built. Working as an independent artist I think gives you that freedom.
MM: Another lyric in "The Wild Woman" goes, "When you're frail / You will unveil / Your truth." I was wondering what you mean by that?
MH: The truth can be tricky sometimes. You know, like we want to be correct and perfect most times. At least I am a sort of a perfectionist which is at times good and at times a pain. We want to have this image of us that we're this person who always knows the right thing. But usually the truth is when you're at your most vulnerable state, in that ultimate state of being and knowing. That is when you feel truthful. Unfortunately, not everyone understands or connects with that level of vulnerability. I struggle with it in the sense that I get mad when I don't allow myself to be more in that state.
MM: Who is that person covered in dirt in "The Wild Woman" video. Is that you?
MH: That is an artist/performer we found in Los Angeles. She was recommended to us by Mark Steger. He is an amazing actor/choreographer and live performer. Stephane Lapointe, who is the producer of Uproot but also a screenwriter and film director had him in the role of the Voodoo choreographer in his latest film "Masters of Suspense". Mark has also performed in live shows of the band Tool during one of their world tours. I think he is in one of their music videos too. He was in many American movies as well (the creature in Men in Black, The Pact, which by the way, is a favourite of mine. He is also in I Am Legend, and lately he played the monster in the great American series "Stranger Things".
MM: What is the woman's name?
MH: Her name is V Nixie and she is such a great perfomer. She heard the song, loved it and prepared all her moves and the choreography herself for the video. I truly enjoyed being on set with her. She has this calmness and a beatiful sense of femininity in her.
MM: Has Youtube given you any complaints because of the nudity in "The Wild Woman" video?
MH: No.
MM: That's cool. Now there's a news clip about you from Kohavision TV on Youtube. What language is that in?
MH: That's Albanian. That's my language in Kosovo.
MM: They have a lot of languages in Kosovo, right?
MH: The majority, over 92% speak the Albanian language, but there are other communities who speak Serbian, Bosnian, Turkish, Roman. The youth, which makes about 48% of the population, speak the English language, as well as some German and even French.
MM: On "Beautiful Fingers" you sing, "Beautiful fingers / Polished nails shining / Wedding ring bright in the dark," which makes me wonder if you are married or just wishing you were?
MH: [Laughs] I am married. But that song has nothing to do with it. It's not like a love story or anything. I know a lot of people think that maybe. This song came about one night when I was working on this piece at two o'clock in the morning. I had a mini-studio in the basement of the house we were living at the time. I had just gotten married, and I was playing the piano and I had my wedding ring on, and I was attempting to play something on the piano and I just couldn't do when I had in my mind, like I couldn't play the intricate melody that was playing in my head and I just started fantasizing about being this virtuoso pianist. Yeah, sometimes I imagine myself to be the world's greatest pianist [Laughs]. But here you are, you're married, sitting at the piano in a basement, trying to play a song, but you're not that pianist. So the song is really about that fairy-tale around this dream.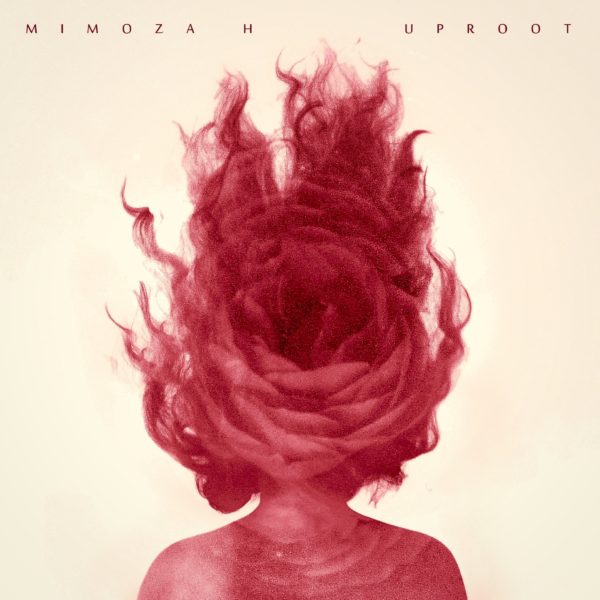 MM: One of your song is called "My Existence" and then in parentheses "(Silverlake Jam)." I was wondering which Silverlake you were referring to? The one in Los Angeles or a different one?
MH: Yes, that one. The one in Los Angeles. That's where we stayed that winter when I was working on the record. I had met Mathias Schneeberger through a friend James Di Salvio, the frontman of a widely-known band from Montreal called Bran Van 3000. James and Mathias live in Silverlake. The song "My Existence" came from a jam Mathias and I did one evening at his studio. We had just met and we got to talking a lot about music, my project and his work and the next thing we know, we start jamming together and recorded about 30 min non-stop, where he was playing the guitar and I was on the keyboards playing over this beat that was coming from his computer. After the instrumental, I went into the other room and started singing and improvising words that I had remembered from another song I had started working on some months ago. The words started from there and then I just kept singing and improvising other stuff for half an hour. After this fun night, Mathias agreed to do the mixing of my EP and months later, when we started working on the mixing, we listened to our old jam we did and I decided to include this in my EP cause I needed to have that special moment engraved for life. We did an edit of it and brought it down to a 9 min. song which is now "My Existence". We didn't want to change it too much as we wanted to keep the feel of the jam but added just some more guitars at the end and another layer of keys and a back vocal for the middle part of the song just to break the linearity of it a bit.
MM: I lived in L.A. for a few years. I lived in Glendale.
MH: Oh, yeah, Glendale. We were there. Right on Silverlake.
MM: I'd like to move back out there someday.
MH: Are you from there? Or did you just live there?
MM: I'm from Massachusetts, but I moved there and I lived there for three years.
MH: You miss it?
MM: I only moved back to Massachusetts because of some health problems. But someday I hope to move back out there.
MH: Yeah, it's a good place to live.
MM: You sing about doubt on "Racing with Myself." Is self-doubt something you regularly find yourself struggling with?
MH: Yeah. Yeah. I mean, pretty much. I doubt about a lot of things but then I go and I do it anyway. I talk about these doubts and the fears. I'm not one of those people who are over-confident you know. I tend to stay in my little world and I question my existence, the meaning and my purpose in this life. I think about our existence in the world. Life as a state of being. It's also indecisiveness at times, or I do take risks making big jumps in decisions that other people would find crazy. But when it comes to little things I over-think it. The things that are supposed to be easier to make a decision on, I doubt and dwell.
MM: Your lyrics seem very introverted. Would you say you're an introvert or an extrovert?
MH: I would say that I'm more introverted. But I also find myself on the other side, you know? Maybe it's in between I stand. I also prefer being alone. But I like parties, more like little gatherings with friends. I do like going out and discover new acts, or see concerts. I love that. It's gotta be something, not just a go out and drink kind of thing.
MM: Have you done much performing live yet?
MH: I did lots of live performances while I was in a band before doing covers. But for my material on Uproot I haven't gotten to do it as much yet. I've only gotten to do one when I did the release. I'm working on it, there may be another one coming up in February. I'm still reconfiguring my act you know, because I don't have a band. I'm particular about finding the guys to work with beause I know more precisely what I'm looking for live. So that stopped me from continuing after September. But I want to go back to it.
MM: Where you've only released one EP would you do any covers live to fill out the set?
MH: Yes. I also have a lot of other material that is not on the record that is kind of finished. When I did the live show I did a cover of "Wildflower," the song of Sheryl Crow.
MM: I like her.
MH: I did a cover of her song "Wildflower." I'd like to do a few more and I have a few more artists that I want to cover. I like to really change the songs around a lot, to try and find a way of doing them so they feel like they came from me.
MM: "The Wild Woman" video and your songs make me think of witchcraft, which is my religion, so I was wondering if that's something you're into by any chance?
MH: Not that much. Into the fantasy about that. In the video you can see that. But it's really more about nature and the soul. The traveling and the soul and the connection with nature and all of that. I am in fact intrigued by it and that I believe in spirituality and believe that there is magic in life and I have a great interest in knowing and understanding the mysterious works of our universe.
MM: What are the names of some of the songs you've written that you haven't released yet?
MH: Some of the names, hmmh, there is "Cycles of Birth and Death" that a friend of mine wrote for which I did the lyrics and vocal melodies. Will have to get back with him to finish this one cause I really like it. I have another one that I wrote and is called "Disappear", which is more of a dark minimal techno-pop song. I also wrote another 7 min. long piece called "I remember" and it is more of an electro-prog song and then there is one called "The Bug."
MM: "The Bug"?
MH: Yes. That's more like a dark, electronic sounding song. This is what I'm finishing right now. I have another one called "Tower of Babel." This one has to do with the languages and the communication of someone seeing the life as a bug, traveling and feeling lost in the world and all that. Yeah, I've got a few things lined up.
MM: Do you generally prefer writing songs and the studio or performing live, from the performing live you've done in the past?
MH: I like both. I love making songs. I create all the time in my home studio. I love being in that universe. But I also really want to do more shows as I like being on stage. I like to put on a show, create something different live and be in a certain character. There is nothing more rewarding than having a connection with the crowd and that conversation through your music. Nick Cave is my ultimate inspiration for this part.
MM: So, is your generation one that grew up buying CDs or one that grew up just downloading?
MH: No downloading. No downloading. Back in Kosovo we didn't even have so much access to music. But I remember when the CDs came out, there was a lot of pirated CDs being sold in streets. It was like wow, I remember that. I also remember the cassettes, you know we used to do these mixtapes for ourselves and friends. I had a few gifts like that. So, I do remember that time. But now with iTunes and all these other platforms, you can download stuff instantly. It's changed a lot, hasn't it? Especially the streaming thing. I'm still trying to figure these things out.
MM: Yeah, that's a weird thing. It's like these companies have taken people's music hostage.
MH: It's really bad. It's because of this that I am hesitant and resisting. And for new artists like myself, I hear they say yeah its good exposure. But I don't know how can people even find you there. It's a big ocean. There's so much, you know? How do you even find quality? How can you filter through? I don't know. I'm still figuring it out. I don't listen to Spotify. I don't have Spotify, I never used it and have no idea how all this works. I just hear bad things about it from artists who are in these services.
MM: They seem to promote certain artists, like if they see an artist is starting to get popular. And they put up these themed mixtapes – well, playlists – and new music playlists. So, they do try to make people find you, but, still, there's so much competition on there.
MH: Yeah, you'll be like a drop in the ocean, really. No, we're trying to find different ways. But I guess I have no choice soon to be there. There's no formula. You just have to do it. I just have to be doing music. That's all I need to be doing.
RANDOM QUESTIONS:
MM: What was the first album you ever bought with your own money?
MH: Sade. I used to listen to her a lot. She cured my soul in so many situations.  I just loved her way of singing. I love her voice. That was the first one.
MM: Name a few artists from your parents' record collection who you actually liked?
MH: They didn't have a record collection really. My dad used to have some cassettes. But I remember I used to go stay at my uncle's home cause he had some vinyls and we didn't have any at my place. He would have a lot of disco stuff, I remember that. There was also Michael Jackson records. Donna Summers, which I liked dancing to. He also had Vangelis, which was my favorite.
MM: Name three things off of your bucket list that you have yet to do?
MH: Oh my God, what if I don't have the answers?
MM: Then we can go to another question.
MH: The problem is that I over-think things. This is a question that I have to think long and deep about. This is how I function. Guess I am not ready for the bucket list yet.
MM: If someone was giving you a million dollars to give to charity and it all had to go to one charity or cause, which would you give it to?
MH: You may not like this answer, but it would be animals.
MM: Something for animals?
MH: Saving all animals, helping stray dogs, which is currently a big issue in Kosovo for example.
MM: Do you have any pets?
MH: I have a dog.
MM: What's it's name?
MH: Chaplin. Like Charlie Chaplin.
Extra special thanks to Mimoza for taking the time to do this interview and to Stephane Lapointe for introducing me to her wonderful music!
UPROOT EP OUT NOW!
iTunes: http://itunes.apple.com/album/id11410…
Website: http://mimozahmusic.com/music
Bandcamp: https://mimozahmusic.bandcamp.com/
Follow Mimoza H:
https://www.facebook.com/mimozahmusic/
http://soundcloud.com/mimoza-h
http://instagram.com/mimozahmusic
https://twitter.com/MimozaHmusic