review by Michael McCarthy
As the story begins, our heroine, Summer Wormwood, finds herself sentenced to spending her summer at Camp Bitter Tonic. It's kind of like summer school, but also like a charm school and, more importantly, a school for witchcraft. The students learn everything from cooking to having good posture to walking over hot coals.
Summer recently found herself in hot water — not literally– after a love spell she cast on a boy named River stopped working and he promptly broke up with her. Clearly, she was very selfish to manipulate him with such a spell, but the book gives her plenty of clever opportunities to see the light. Besides, there's always the potential for her to get together with Aspen, her very best friend, who was also her foster brother for a short time. Only trouble is, Aspen vanishes one night and Summer seems to be the only one who's worried about him. At this point, the book becomes a highly engaging mystery.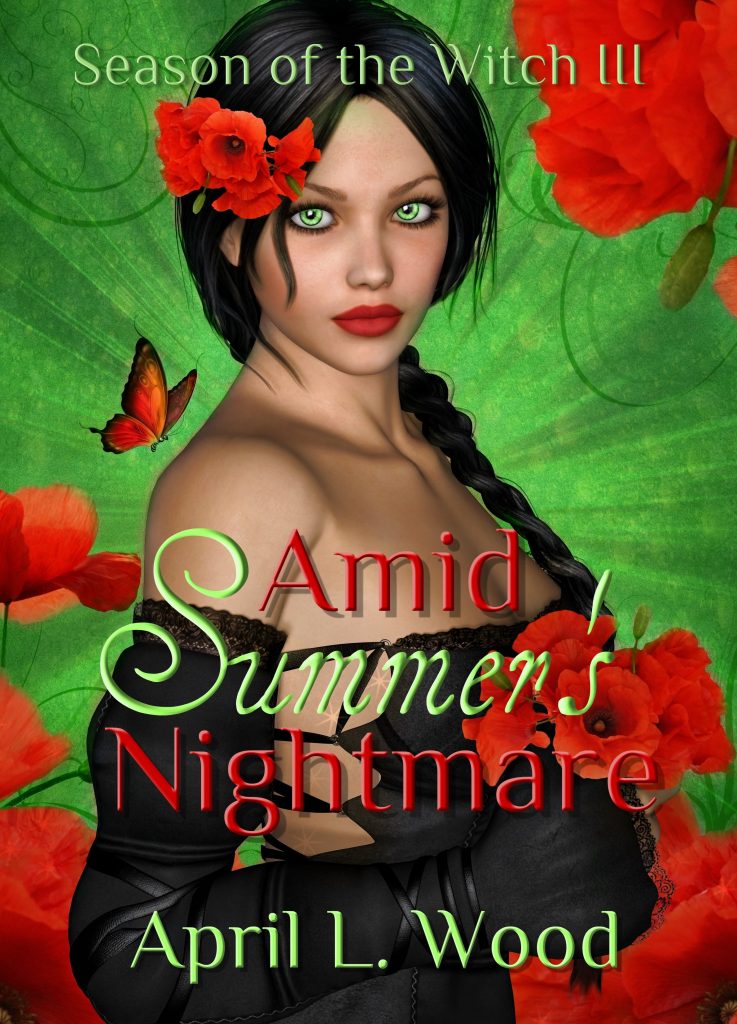 As with the previous two books in April Wood's Season of the Witch series, I loved her writing. Her attention to detail is incredible. You can almost smell the teas the characters make and the woods surrounding the camp. When you read a book, the words make you form a movie in your head as you "watch" things unfold. Well, your April Wood-scripted movie has brighter and sharper colors and superior sound compared to most other author's books. She paints such a vivid picture. More importantly, her characters are charming people you'd be proud to know. Except for those who are meant to be antagonists, but even those characters are fully formed people. Far from being your stereotypical, token foes.
Not only does Ms. Wood write vibrant descriptions and believable characters, she also has a gift for building suspense. Add to that her hilarious sense of humor and she should have a best-seller on her hands. I can't wait for the next book.
Click here to buy the Amid Summer's Nightmare e-book by April L. Wood on Amazon