PRESS RELEASE/BIO:
Pigeon John talks like a guy freshly arrived on the scene instead of an artist with a five-album catalog, a string of hits and a passionate following that spans two continents. "I'm still trying to find my voice," says the man born John Kenneth Dunkin. "That's always been the mission — getting deeper, shedding off the layers — and that's never really stopped."
With his sixth album, "Encino Man," due in early 2014, the singer-songwriter-rapper is in many ways still the same kid who more than a decade ago sprang from the Project Blowed open-mic scene at the Good Life Café in South Central Los Angeles: inventing, reinventing, exploring, taking risks, surviving the peaks and valleys and turning it all into something musically memorable.
Known to longtime fans as the underground hero with the easy smile and clever flow, Pigeon John raised his international profile when his single "The Bomb" became the theme of a Volkswagen commercial. True to the song's chorus, it blew up in Europe, becoming a Top 25 hit and selling some 80,000 singles. And stateside audiences have found his music in spots for Taco Bell and Propel water, the film "Fun Size" and TV programs such as "Chuck," "Ellen" and the Cartoon Network's "Level Up." Pigeon John also guested on French turntablists C2C's double-platinum 2012 album, "Tetra," and spent much of the past year and a half touring with them, playing to headlining crowds of 6,000 and festival crowds of 25,000-plus.
"The Bomb's" infectious bounce was typical of Pigeon John's 2010 album, "Dragon Slayer" (Quannum Records), which combined pop and hip-hop in a way that made the songwriter's often-hilarious lyrics unforgettable. From couplet to couplet, John can vary between self-deprecating, self-revealing and self-serving, but he's never boring. "Going in a pop direction was inevitable, I think, because of the way I was brought up, listening to '80s pop radio," Pigeon John says. "That, teamed up with the hip-hop my brother was listening to, influenced where I've gone today — everything from Phil Collins, Depeche Mode, De La Soul, Madonna and the Beasties to the BDP cassette I listened to on the way to school." For "Encino Man," he again partnered with Quannum's Hervé Salters (General Elektriks), who fleshed out Pigeon John's initial song ideas. "For years, I toyed with beats and samples and loops, and I always wanted to take those little songs to a producer and play them," John says. "It's been super fun doing it that way — when Hervé plays something I wrote back to me, it's fantastic. You can hear the humor and fun he adds to everything."
Writing the songs for "Encino Man," though, wasn't always so fun. The album follows Pigeon John's divorce three years ago and his move back to L.A. proper from the San Fernando Valley.
"It's based on the years I was married and living in the Valley, having the house and the wife and the cats and a glorious time," he says. "But I never felt settled. It was me, acting out. And I always felt so disconnected compared to life on tour."Some of the songs were almost a diary of things that were about to happen to me. It was almost like I was painting my own future."
Other songs materialized while John was on tour, taking shape with lines of melody followed by stream-of-consciousness freestyling followed by either an ah-ha moment or utter despair. "When I'm having fun writing, I'm either laughing or I'm at the point of tears," he says, invoking a comparison from his past life as a skateboarder to make a point: "Sometimes I need to meet the cement to get the lesson."
The songs on "Encino Man" — such as the rock 'n' roll/hip-hop anthem "Oh Yeah" and the catchy morality tale "All the Roads" — sound as if Pigeon John was riding nothing but big air. "The biggest challenge was just letting the album become its own entity" and not trying to force anything, he says. "Which is risky itself, but then again I've always felt like I'm living in my own little adventure. I think I'm in a 'Star Wars' episode and people are after me."
Those adventures are a far cry from his beginnings in the Good Life scene, his alliance with B-Twice in the rap collective L.A. Symphony and eventually a solo career that encompasses the albums "Is Clueless" (2001), "Is Dating Your Sister" (2003), "Sings the Blues" (2005) and "And the Summertime Pool Party" (2006).
As surprised as he is about his success in Europe — "No language barrier, it was more about the flow and the timbre," John says — he remains connected to his roots. He recently stopped by the Good Life to witness some of the intensely competitive but friendly new work that was going on."Hip-hop is still beautiful and young and sharp and funny and disrespectful — you know, everything that rock 'n' roll is supposed to be," he says. "I saw one kid there who could've been me when I first showed up, a better, younger version. He was doing what we all do and keep on doing, trying to find his voice."
Catch Pigeon John this Spring when he hits the road on a star-studded tour featuring The Grouch & Eligh, Madchild, Eliot Lipp, and DJ Fresh.
Encino Man Tracklisting:
01. Champagne On My Shoes
02. All The Roads
03. Oh Yea
04. Its On Tonight (feat. Sareem Poems)
05. Boomerang
06. I believe It
07. Just To Be With You (feat. Flynn Adam)
08.  Ready To Go
09. Go Shopping (feat. Gr. Jsn Beats)
10. What Are We Gonna Do
11. Dave The Dope Fiend
12. Enjoy The Trees
Tour Dates :
3/20 – Philadelphia, PA @ Barbary
3/21 – Springfield, VA @ Empire
3/22 – Greensboro, NC @ Greene Street
3/23 – Atlanta, GA @ Masquerade
3/25 – Orlando, FL @ The Social
3/28 – Austin, TX @ Parish
3/29 – Dallas, TX @ House of Blues
3/30 – Houston, TX @ House of Blues
4/01 – Albuquerque, NM @ Launchpad
4/02 – Phoenix, AZ @ Club Red
4/03 – San Diego, CA @ Porter's Pub
4/04 – Los Angeles, CA @ The Roxy
4/05 – Pomona, CA @ Glass House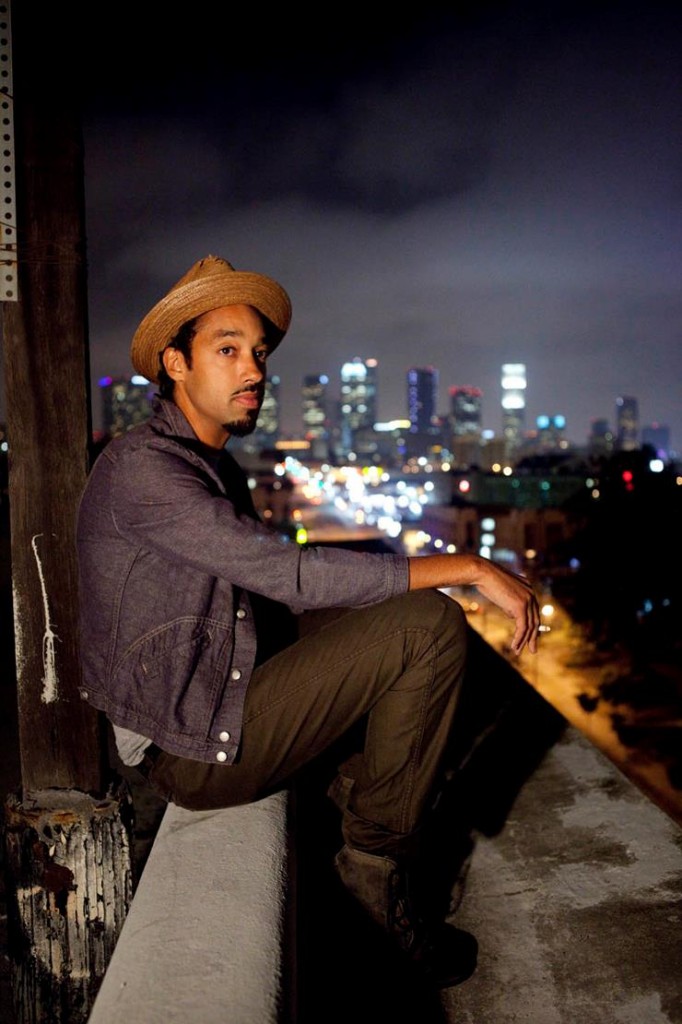 Youtube info:
Published on Mar 14, 2014
// ABOUT ////////////////////////////////////////­////////////////////////
Music video Pigeon John's "Champagne On My Shoes" off the upcoming Encino Man LP. (C) 2014 Pigeon John. Directed & edited by Sapient. Puppets by Sapient and Anthony DeMarco.
// GET THE ALBUM ////////////////////////////////////////­/////////
Pre-order the album ENCINO MAN here: http://www.pigeonjohn.com/merch/encin…
// FRANCE ////////////////////////////////////////­///////////////////////
Nouvel album "All The Roads"- 23 sept.2014.
Ep 3 titres "Oh Yeah" disponible http://bit.ly/PJEpiTunes
Maxi 12″ exclusif "Champagne on my Shoes" avec 20Syl et Atom de C2C (http://disquaireday.fr/)