I never thought we'd ever hear a duet between Robyn and Neneh Cherry, but if you think about it, it makes total sense.  Both are artists who've done pop by their own rules, especially during recent years, frequently throwing their listeners curve balls that totally seem to come out of left field.
"We just want you to want it too," they sing, their voices melding together perfectly.  "I want you."  Of course, they're not referring to the duet, but they might as well be.  If the shoe fits…  In any case, the track was produced by the always brilliant Four Tet and features sharp, minimalist beats that seem to split the difference between breakbeat and hip-hop.  As for Neneh and Robyn's vocals, the melody is very much in the trip-hop vein, their vocals almost syrupy slow, with intoxicating results.
Now I'm itching for new albums by both of these immensely-talented women.  For the longest time — 18 years! — it's seemed like we'd never get another proper solo album from Neneh Cherry, but apparently it's coming soon-ish.  At some point this year anyway.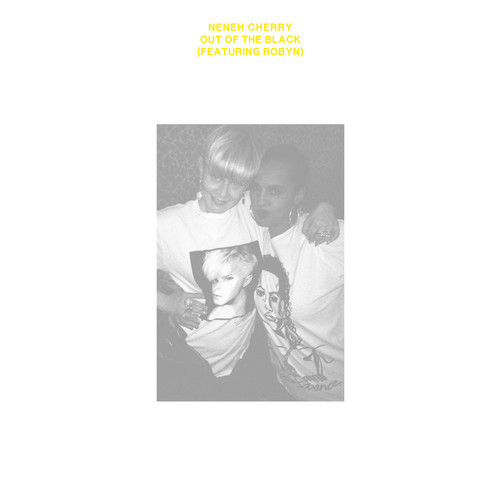 Youtube info:
Published on Feb 11, 2014
NEW ALBUM 'BLANK PROJECT' OUT 24th FEBRUARY 2014 / 25th FEBRUARY IN THE US ON SMALLTOWN SUPERSOUND
Pre-order the album:
http://smarturl.it/nenehcherry
Four Tet's sparse, apocalyptic production practically demands Yeezus comparisons. But then again, Cherry was singing over sparse, brutal, state-of-the-art rap sonics nearly a quarter century ago." – Stereogum
In October 2013, Neneh Cherry made an exciting announcement. She was coming back with her first album of solo music in 18 years. A collaboration with RocketNumberNine produced by Kieran Hebden, Neneh shared the eponymous album title track 'Blank Project' in December 2013, followed by 'Everything' at the start of 2014.
Now Neneh reveals the lead single, featuring kindred spirit Robyn. Both iconic Swedish artists have been vocal about inspiring each other, with Robyn covering Neneh songs in her live shows. Hearing them harmonise and throw lines back and forth will be a dream come true for some music fans.
For Neneh fans eager to hear the new material live, she also announces an intimate European tour for February and March, including club dates at London's Concrete and Berlin's Berghain.
EUROPEAN TOUR DATES:
Tues, Feb 25 Rough Trade London, instore performance
http://www.roughtrade.com/events/2014…
Wed, Feb 26 Concrete, London – SOLD OUT
Sat, March 1 La Gaite Lyrique, Paris, France
http://www.avosbillets.com
Sun, March 2 Bitterzoet, Amsterdam, Netherlands
http://www.ticketmaster.nl/event/124627
Mon, March 3 AB club, Brussels, Belgium
http://www.abconcerts.be
Wed, March 5 Uebel & Gefaehrlich, Hamburg, Germany
http://www.koka36.de
Thurs, March 6 Berghain, Berlin, Germany
http://www.koka36.de
Fri, March 7 Stadtgarten, Cologne, Germany
http://www.koka36.de
http://www.smalltownsupersound.com
http://twitter.com/misscherrylala