As you probably know I, Michael McCarthy, Love is Pop's owner and primary writer, publish books using the pseudonym Michael Beaulieu. So far, I've published two satires, Becoming Madonna and Reckoning Daze, and the first four volumes of my popular, young adult, urban fantasy series Book of Shadows. And right now — for a limited time only — you can get the e-book versions of all six books for FREE on Prolific Works. That's right, all six of my books are currently free!
This is the very first time that Book of Shadows 4: In Memoriam and Becoming Madonna have been made available for free so you'll want to grab them now while this unique opportunity is still happening. Just click right here: https://www.prolificworks.com/discover/author/9470/michael_beaulieu
Here's some info about the books:
BECOMING MADONNA
18-year-old soap star Laurie St-Germain hates it when she signs an autograph and the fan complains because she signed her own name and not that of her annoying character Sandra "Sandy" Lemonde from Passionate About Love. That's because she's eager to move onto other things. Bigger things. Like making music and movies – just like her idol, Madonna! This hilarious satire is Michael Beaulieu's lost novel from 1998, which remains the book's pop culture-infused setting.
RECKONING DAZE
"An actress is always a starving artist," so says Lindsay Harmon-Foster, a talented but struggling Los Angeles actress in Michael Beaulieu's gripping novel Reckoning Daze.
Lindsay, 19, a former star of a critically acclaimed but canceled series, is now doing a pilot that might prove to be the role of a lifetime, but her anorexia and other habits could kill her before she's cast for the full series. Although she has long been self-destructive, she's never been more so than now and there may be casualties. Aside from losing the show she loved, she thought she had found her soulmate in a rising music star named Jesse, but he committed suicide and she blames herself. Will she land the new series and allow herself to find love again with a handsome actor named Marc or will addictions – and suppressed family secrets – be the death of her? Get it today and find out if Lindsay gets the show and/or the boy or neither.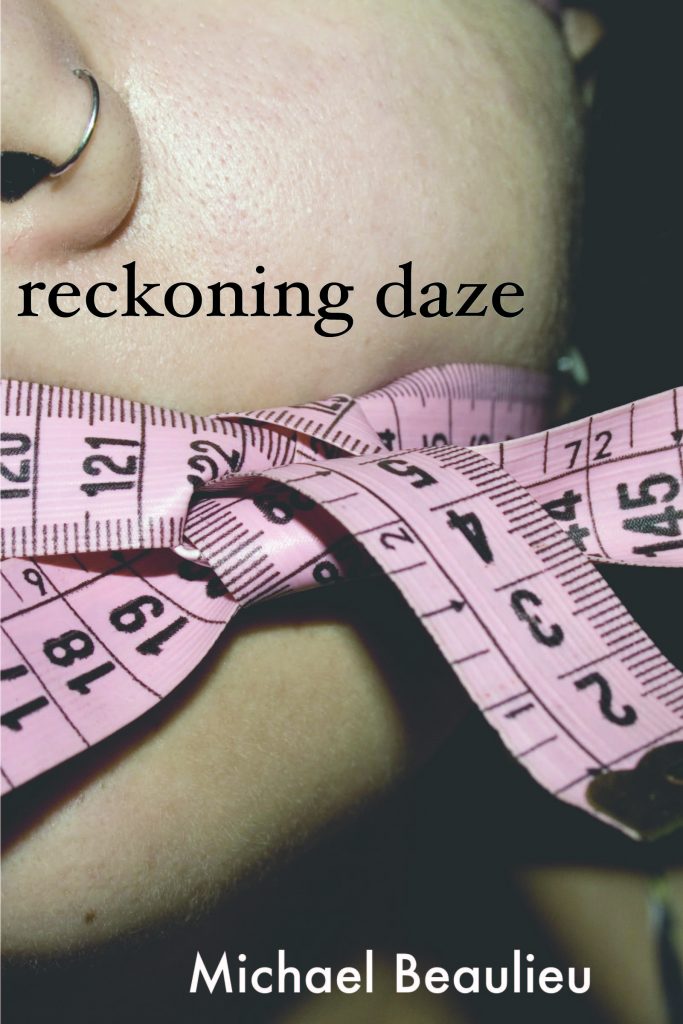 BOOK OF SHADOWS 1: CASTING
What would you do if you found your late great grandmother's book of shadows, better known as a spell book, and learned that you're a natural born witch? If you're 16-year-old Emma McGlinchey, you try a candle lighting spell and recruit best friends Lia and Shar into starting a coven after it works!
It sounds like fun and games at first, but soon the girls discover that spells can have unintended side-effects. For example, a soulmate spell draws the boy of Emma's dreams to her. Unfortunately, the school guidance counselor makes unwanted advances on her, too. Meanwhile, zealots from their Catholic school terrorize Lia and Shar for being an out lesbian couple. These things culminate in a shocking ending you won't see coming.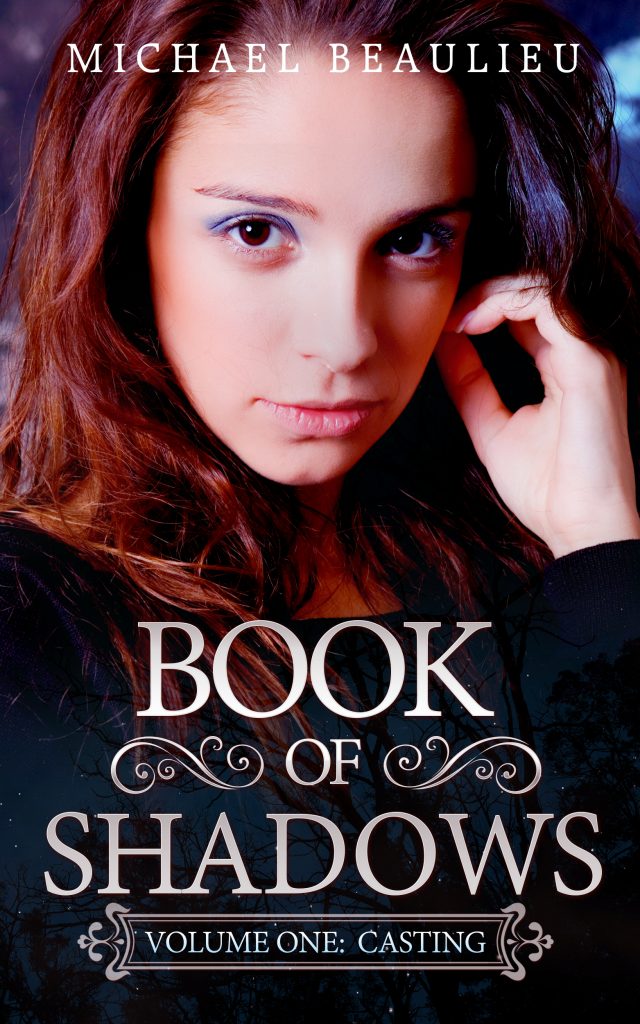 BOOK OF SHADOWS 2: RISING
16-year-old witches Emma, Lia and Shar have barely survived a life-threatening assault by zealot bullies who targeted Lia and Shar for being a lesbian couple. An attack that might never have happened if Emma's boyfriend Tim hadn't gone after the bullies in a misguided attempt to make them back off.
The girls' wounds are still fresh when detectives begin interrogating them. They simply fought back to save their lives, but the parents of the bullies are hellbent on having them arrested. Or killed, as one family hires witch hunters.
The girls may be unable to talk their way out of trouble since they can't explain everything that happened, being that the detectives would stop listening as soon as they mentioned magick. Meanwhile, they may or may not be able to dodge the hunters or the evil witch they secretly work for.
Can the girls use new spells to shake the detectives? When and how will the witch hunters strike? And will Emma be ever able to forgive Tim for triggering the assault? Read Book of Shadows 2: Rising and find out!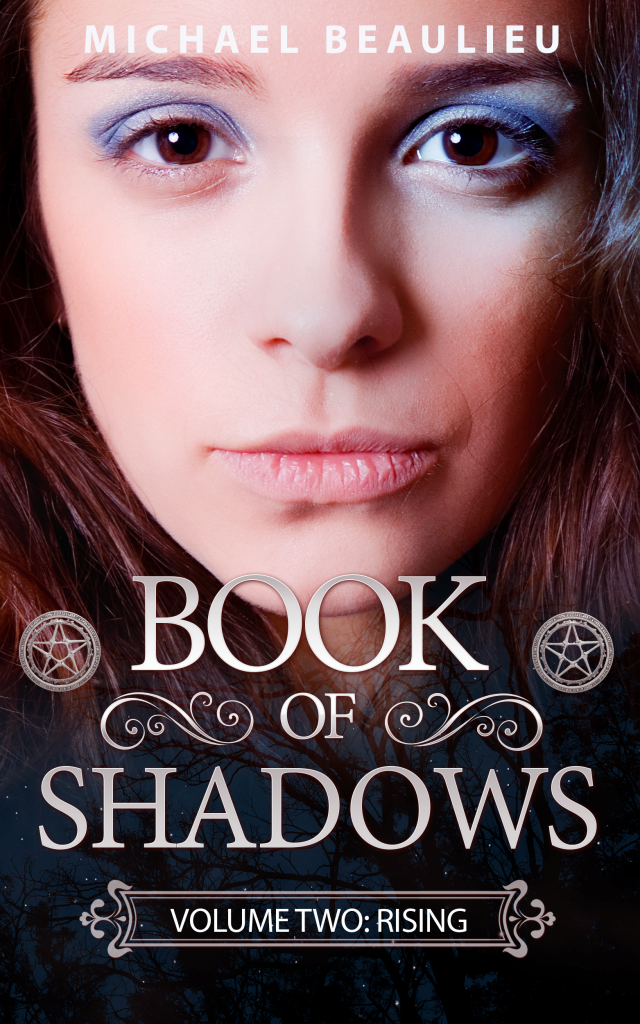 BOOK OF SHADOWS 3: HUNTING
Teenage witches Emma, Lia and Shar can't catch a lucky break. The coven's spells tend to have unintended side-effects, they've been the victims of hate crimes, and now witch hunters are after them. Experienced hunters working with a powerful black magick witch hellbent on killing the girls so she can steal their magick.
Of course, the hunters have to catch them first and these girls have plenty of tricks up their sleeves. Like becoming hunters themselves instead of just prey.
First, the girls will need to find out where the evil witch and company sleep. To do that – and to defeat them – the girls will call on all of their friends, including Emma's powerful witch boyfriend, a fireball-hurling fairy and an advanced hacker. But do they really have what it takes to defeat an evil witch who's slain and stolen magick from dozens of other witches already? Read Book of Shadows 3: Hunting today and find out!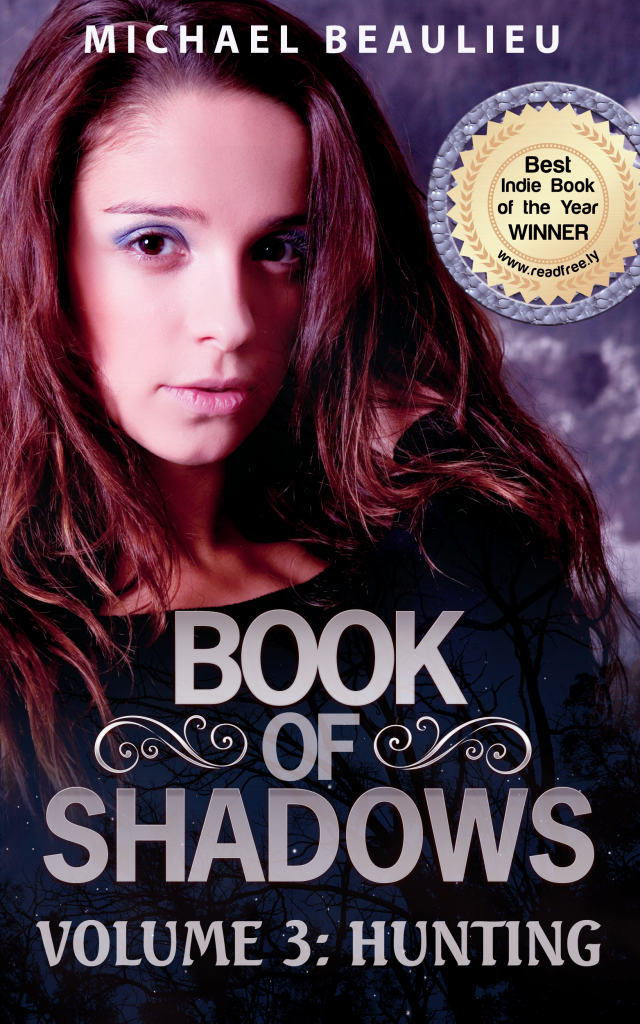 BOOK OF SHADOWS 4: IN MEMORIAM
After Book of Shadows 3's battle with an evil witch who wanted to steal their magick, 16-year-old witches Emma, Lia and Shar believe the worst is over. Until they soon discover that many students at their new school hate them for the shooting at their last school where they killed their attackers in self-defense.
Meanwhile, Emma feels like she's losing her mind as her thoughts turn dark. It could be that it's the black magick she absorbed in book 3 or something more sinister.
In Memoriam takes place during the days leading to a memorial for a friend who met an untimely death. Emma and company are worried that they'll be blamed – since it happened while she was helping them – until they receive signs that something far worse is about to happen.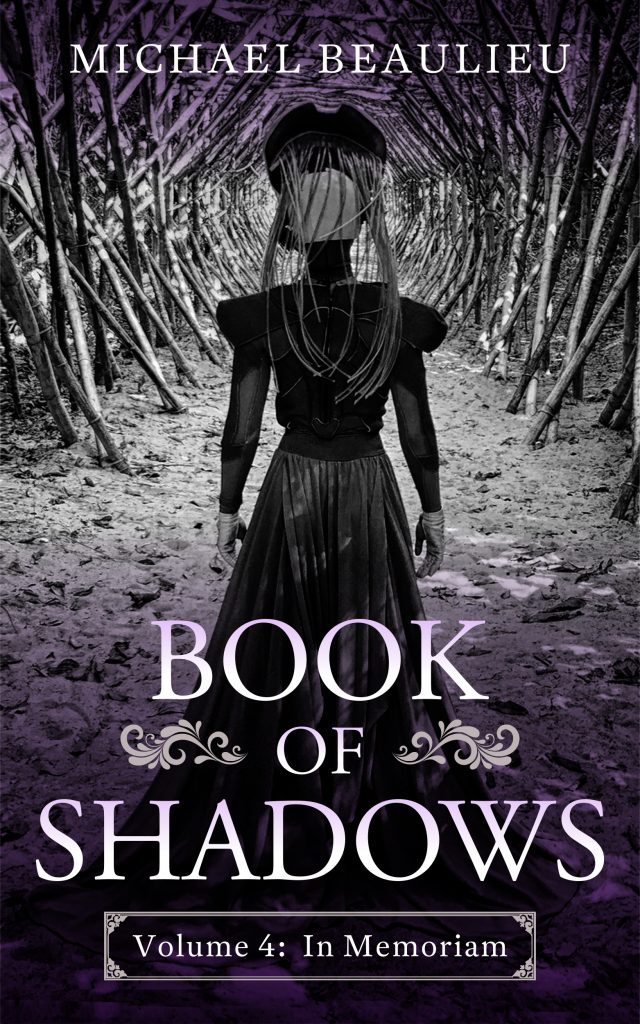 So, what are you waiting for? Head on over to Prolific Works and grab one or all for free while this promotion is still going on.
Want to be among the first to hear about Book of Shadows 5: Black Magick and see the cover already? Just go to www.michaelbeaulieu.com and subscribe to Michael's newsletter.