Broods are an Auckland, New Zealand brother-sister duo comprised of 19 year old vocalist Georgia Nott and 21 year old producer/multi-instrumentalist Caleb Nott. If their self-titled debut EP sounds a bit familiar it could have a thing or two to do with the fact that their EP was made with some guidance from Lorde's now Grammy Award-winning producer and co-writer Joel Little, whom they met while competing in a talent competition in 2011.
Last year Broods achieved significant internet buzz from their Youtube hit, "Bridges," a melancholic song with ethereal vocals and punchy beats that would seem to split the difference between Ellie Goulding's brand of intellectual electro-pop and the post new wave atmospherics of The XX.
"Bridges" success soon found the duo armed with record deals with Polydor in the UK and Capitol Records for the rest of the world. Their EP, which features "Bridges" and five additional songs, was released last month on Island Records Australia and on February 2nd by Polydor UK. (It is available in the U.S. iTunes store as well with Polydor as the credited label.)
The EP opens with the duo's second single "Never Gonna Change," which pairs light but snappy, hip-hop flavored beats and stuttering additional percussion with Georgia's angelic vocals during the verses, adding heavier beats during the especially contagious chorus. "And I hate that I can't say your name / Without feeling like I'm part of the blame," Georgia sings, her clever lyrics introspective.
Caleb duets with Georgia during the nearly whispered verses of new song "Pretty Thing." "Lost in love with you is a pretty thing / Lost in love with me could be what you need," goes the particularly lively chorus, which packs rather militant but anxious-sounding percussion.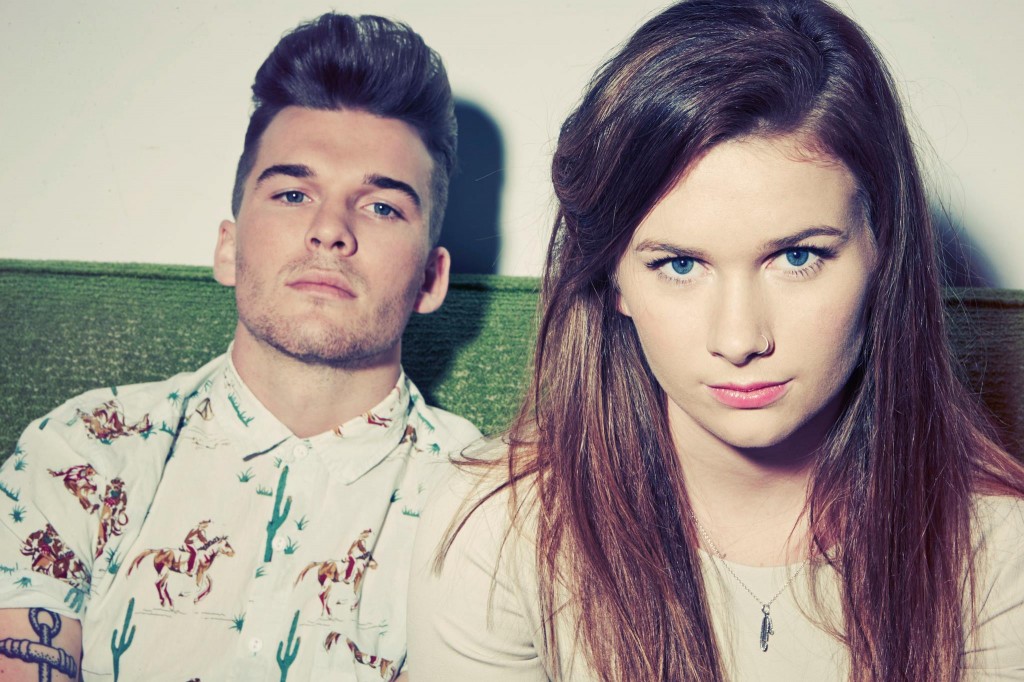 "The beauty of this mess is that it brings me close to you," Georgia sings during "Sleep Baby Sleep," a mid-tempo ballad that blends R&B-flavored vocals with hip-hop beats. It's arguably the EP's strongest track, though the impressive acoustic guitar-driven "Taking You There" comes close.
If there's one song on the EP that seems poised to become a radio breakout it's the final track, "Coattails," which finds Georgia singing more emphatically and Caleb's beats especially sonorous. "I don't hear the church bells chime anymore / 'Cause I'm in love with this," Georgia sings during the vigorous chorus. Broods just might achieve the kind of world domination Lorde achieved with "Royals" with this cut.