Sylvan Esso's "Play It Right" is one of those magical songs you listen to and wonder if it was made on another planet because it sounds so very original.  But, yes, it was made here on earth (obviously), using lots of little organic sounds looped around thunderous beats and loud, blaring synth courtesy of the duo's Nick Sanborn, along angelic vocals via the duo's other half, Amelia Meath.  As for who we'd compare it to, this isn't an easy one to pin down.  The song's quirkiness and nuances reminds us of Cocorosie while the beats and organic sounds also call to mind Björk's Volta album.  Meanwhile, the vocals are like a hybrid of Austra and La Roux.  Suffice to say, all of the artists we've compared them to are geniuses, and this apple did not fall far from the tree, "Play It Right" being brilliant in every sense of the word, shiny as a diamond  in the sun.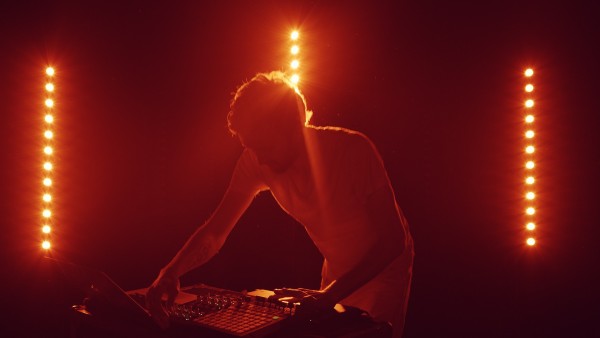 Here's the press release about the song's background:
"First penned for her band Mountain Man, when Amelia Meath asked producer Nick Sanborn to remix her track 'Play It Right' he did the job, but instantly sensed there was something more important happening.  Swirling within their new-found partnership was more than a one-off remix… Amelia felt it, too. Schedules aligned. Moves were made. And as 2012 slipped into 2013, Sanborn and Meath reconvened in the unlikely artistic hub of Durham, N.C. From the dizzy, crisscrossed harmonies of 'Play It Right' a self-titled debut has grown, a burst of essential late night pop encapsulated in a ten track collection of songs.  Each a vivid addiction concerning suffering, love, darkness and deliverance.    Debut album 'Sylvan Esso is released on Partisan Records on June 2nd."
As the press release indicates, Sylvan Esso's album will be released on June 2nd.  "Play It Right" will be released as a single shortly before on May 26th.
SYLVAN ESSO TOUR DATES WITH THE TUNE-YARDS:
12th May, GB, London – Village Underground with tUnE-yArDs,
14th May, DT, Berlin, Berghain with tUnE-yArDs
15th May, DT, Hamburg, Nochtspeicher with tUnE-yArDs
18th May, NL, Amsterdam, Bitterzoet with tUnE-yArDs
19th May, FR, Paris, Café Paris de la Danse with tUnE-yArDs
Youtube info:
Published on Apr 28, 2014