Chrissie Hynde, otherwise known as The Pretenders, has teamed up with none other than The Black Key's Dan Aurerbach for a new album coming soon — see press release below — and the lead single, "Holy Commotion!" is fantastic.  It kicks off with some serious beats before chugging bass guitar and synth drop into the picture followed by a ridiculously catchy guitar riff.  But what truly makes the song are Chrissie's vocals, which feel like a homecoming when you hear her unique voice enter the picture.  It's been years since we've heard her singing and I didn't realize how much I missed it until I heard this song.  Then I was like, oh yeah, love her voice.  I suppose the big question is does it sound more like The Pretenders or The Black Keys?  Well, with Dan producing it definitely sounds like The Black Key's musically, albeit a slightly more pop version, but Chrissie's unforgettable voice give it The Pretenders' stamp, making it her own.  In other words, I'd say it sounds about 50/50.  Listen and decide for yourself.  Just don't blame me if you can't stop listening to it.  I'm playing it for the 5th time in a row as I write this!
PRESS RELEASE:
THE PRETENDERS RETURN WITH NEW ALBUM, ALONE, ON OCTOBER 21 
CHRISSIE HYNDE TEAMS WITH DAN AUERBACH
FOR FIRST NEW PRETENDERS ALBUM IN MORE THAN HALF A DECADE
FIRST SINGLE, "HOLY COMMOTION," AVAILABLE NOW
MILESTONE COLLECTION SEES HYNDE JOINED BY MEMBERS OF THE ARCS,
 NASHVILLE SESSION GIANTS AND THE GREAT DUANE EDDY
 ALBUM AVAILABLE FOR PRE-ORDER NOW
 NORTH AMERICAN TOUR DATES CONFIRMED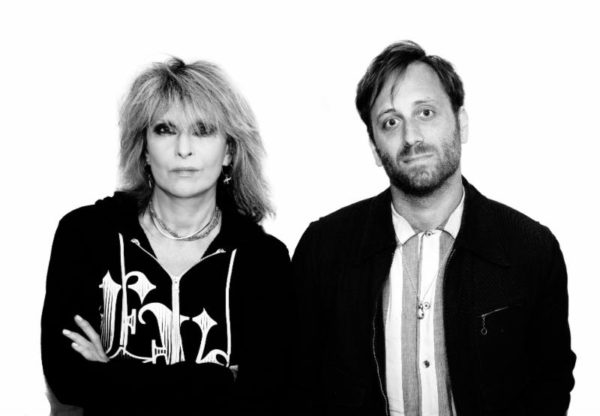 The Pretenders has announced the release of its long-awaited new album. ALONE (BMG) arrives everywhere on October 21 and is available for pre-order now, with all orders joined by an instant grat download of the album's electrifying first single, "Holy Commotion." The complete album tracklisting is below.
ALONE sees the one and only Hynde backed by a team of what she proudly calls "real people playing real instruments," helmed by the multi-talented Auerbach and featuring Nashville session luminaries including bassist Dave Roe (Johnny Cash, Loretta Lynn, Sturgill Simpson), pedal steel pioneer Russ Pahl (Blake Shelton, Don Williams, Luke Bryan), and guitarist Kenny Vaughan (Marty Stuart & His Fabulous Superlatives, Lana Del Rey, Ray LaMontagne), as well as keyboardist Leon Michels and drummer Richard Swift – both charter members of Auerbach's adventurous garage rock combo The Arcs.
Hynde and Auerbach made for ideal foils, two idiosyncratic songwriter/musicians each possessing a deep knowledge and even deeper love of rock 'n' roll, both of course hailing from the City of Invention itself, Akron, Ohio. Though neither remain, Akron continues to inform both artists' work, the Rubber City's long history of progressivism and ingenuity, hard work and musical experimentation, are all very much present in their first full-length collaboration.   
ALONE indeed bears all the trademarks of the Pretenders' legendary canon – raw and rollicking riffs, poignant balladry, taut hooks and indelible melodies, all in service of Hynde's heartworn, ever-unsentimental songcraft. Nearly four decades on from The Pretenders' epochal 1980 debut album, Hynde's instantly identifiable voice is perhaps more emotional, more aggressive than at any other time in her career as all the vocals were recorded in 48 hours. That extra bit of edge only serves to add fire to new Pretenders classics like the brutally candid "I Hate Myself" and the defiant title track, a spiky rocker that sees Hynde extolling the joys and virtues of solitude.
"We were in the studio hanging out," Hynde says, "and the guys were talking about their families and their wives and I said, 'Well, I do everything alone. I go to the cinema alone. I go to restaurants alone. I live alone. I pretty much do everything on my own. I don't mind.' Dan says, 'Write a song about it.'
"The more I thought about it," she continues, "I thought, I've heard 1,000 songs in my life, they're all about, I am so tired of being alone. I can't live without you. Since you've left my world has fallen apart. When am I going to see you again? Marry me and be with me for the rest of my life. I have never heard anyone celebrate being alone in a song. I couldn't think of one." 
Other highlights include "Roadie Man," a softly sung paean to the hard working touring crew that has been kicking around Hynde's unrecorded songbook for more than 25 years, the seductive "Let's Get Lost" (co-written with songwriting superstars Amanda Ghost and Dave McCracken), and "Never Be Together," featuring an inimitable contribution from legendary twang bar hero Duane Eddy.
"As soon as you hear one note you know who it is," says Hynde. 'I don't get real excited about vintage guitars and stuff, but I do if someone else is playing them that brilliantly."
ALONE marks Hynde's first musical effort since her extraordinary 2015 memoir, RECKLESS: MY LIFE AS A PRETENDER, hailed by the New York Times upon its release as "honest and distinctive…first and foremost, a love letter to rock and roll." "RECKLESS is more than a well-written, thoughtful memoir," raved the Huffington Post. "It's a cultural history of the rock scene in the 60s and early 70s, told by an astute observer who, perhaps unwittingly, reminds readers that improbable dreams can come true." Hynde "(writes) with the sort of candor and humor rarely found in bookss," declared the Boston Globe, noting, "Bad girls sometimes finish first." "(Hynde] writes just like she lives," wrote the Daily Beast, "and just like she makes music. She does it her way, which is an inimitable multiplicity of things: impulsive, untamed, ragged, proud."
The Pretenders begin a North American tour with Stevie Nicks on October 25 at Phoenix, AZ's Talking Stick Arena and ending December 18 at The Forum in Inglewood, CA. The complete tour dates are below. An AMEX pre-order begins today at 10am ET. VIP tickets will be available. All tickets can be purchased via ticketmaster.com.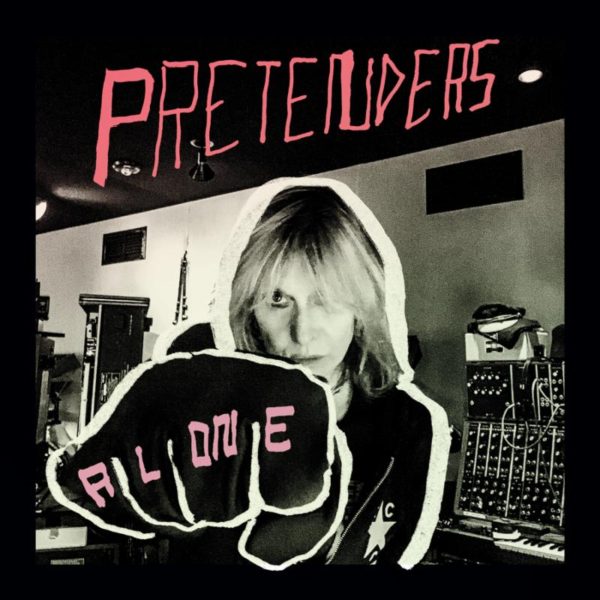 Tracklisting:
1. Alone Song
2. Roadie Man
3. Gotta Wait
4. Never Be Together
5. Let's Get Lost
6. Chord Lord
7. Blue Eyed Sky
8. Be The Man That You Are
9. One More Day
10. I Hate Myself
11. Death Is Not Enough
12. Holy Commotion
# # # 
THE PRETENDERS NORTH AMERICAN TOUR WITH STEVE NICKS
OCTOBER
25 – Phoenix AZ – Talking Stick Arena
27 – Denver, CO – Pepsi Center
29 – Houston, TX – Toyota Center
30 – Dallas, TX – American Airlines Center 
NOVEMBER
2 – Tampa, FL – Amalie Arena
4 – Fort Lauderdale, FL – BB&T Center
6 – Atlanta, GA – Phillips Arena
7 – Nashville, TN – Bridgestone Arena
10 – Charlotte, NC – Time Warner Cable Arena
12 – Columbia, SC – Colonial Life Arena
14 – Washington, DC – Verizon Center
15 – Boston, MA – TD Garden
19 – Bethlehem, PA – Sands Bethlehem Event Center
20 – Philadelphia, PA – Wells Fargo Center
23 – Grand Rapids, MI – Van Andel Arena
25 – Uncasville, CT – Mohegan Sun Arena
27 – Detroit, MI – The Palace of Auburn Hills
29 – Toronto, ONT – Air Canada Centre 
DECEMBER
1 – New York, NY – Madison Square Garden
3 – Chicago, IL – United Center
5 – Lincoln, NE – Pinnacle Bank Arena
6 – St. Paul, MN – Xcel Energy Center
9 – Vancouver, BC – Pepsi Live at Rogers Center
11 – Seattle, WA – Key Arena
13 – Sacramento, CA – Golden 1 Center
14 – San Jose, CA – SAP Center
18 – Inglewood, CA – The Forum