Shiraz Lane are 100% pure bred classic metal.  If they were around during the days when hair bands were the hippest thing around, they would have sold millions of records.  But, no bother, that classic heavy metal sound has been making quite the comeback lately and for the scene to thrive it needs new bands (in addition to new music from the veterans) and that's where Shiraz Lane will score big points for wearing their influences — like Skid Row and Guns 'N Roses — on their sleeves.  As for their new single, "Wake Up," it's pure metal rebellion, beginning with the lyric "fight the power."  But it's not not a call for anarchy so much as a wake up call for people to realize that "history repeats itself" and that "we're all part of the human race."  So, it might incite you to damn the establishment, but not without delivering a positive, anti-racism message in the process, which is pretty cool in our book.
From the press release:
Guitarist Miki Kalske commented on the video:
"The 'Wake Up' music video is a pretty straight forward, epileptic, at-your-face band video which goes along well with the message and feeling of the song. The video was filmed on a theatre type stage, set up to a gloomy atmosphere illuminated by a net of LED lights on the background, which makes our high-energy pouncing around look almost ghostlike. The whole process was a lot of fun, plus it serves as an intensive cardio workout to jump around on stage like a maniac for a whole working day."
Vocalist Hannes Kett added:
"As the song title suggests, we want everyone to wake up and find the courage to read between the lines, to open our eyes to everything happening behind the scenes, to see that life is not all sunshine & rainbows. If we choose to be blind to all the mistakes we've made, we'll never learn and find ourselves living in a world filled with hatred, lies & confusion. We're all part of the cycle of life, for better or for worse; the hands of time will have us all eventually. Let us not be afraid of breaking the box we live in, let us find peace of mind in our every day lives. Let us Wake Up."
Formed in 2011, SHIRAZ LANE is a young, energetic, ambitious, authentic hard rock group from Vantaa, Finland. Although wearing inspiration from big masters like Aerosmith, Skid Row and Guns N' Roses on their sleeves, the band has a sound and style all their own. Members of some of the biggest bands in Scandinavia – The 69 Eyes, Amorphis, Children Of Bodom, Lordi and Sonic Syndicate among others – have all described SHIRAZ LANE as being one of the most entertaining bands they have ever seen in the underground music scene, bringing something new to the table in terms of both music and live performance! Notwithstanding their young age (the band members are all in their 20's), the guys are already veterans of the underground circuit in their homeland and have developed a reputation for being uncompromising, loud and genuine. "For Crying Out Loud", proves that the band has learned all the tricks in the book and they're now ready to take on the world.
 "For Crying Out Loud" track listing includes: Wake Up; Momma's Boy; House Of Cards; Begging For Mercy; Same Ol' Blues; Mental Slavery; Behind The 8-Ball; For Crying Out Loud; Bleeding; M.L.N.W. – Kill Me (With Your Love) (Bonus track digital version)
SHIRAZ LANE
Hannes Kett – Lead Vocals 
Miki Kalske – Rhythm Guitar
For More Info Visit: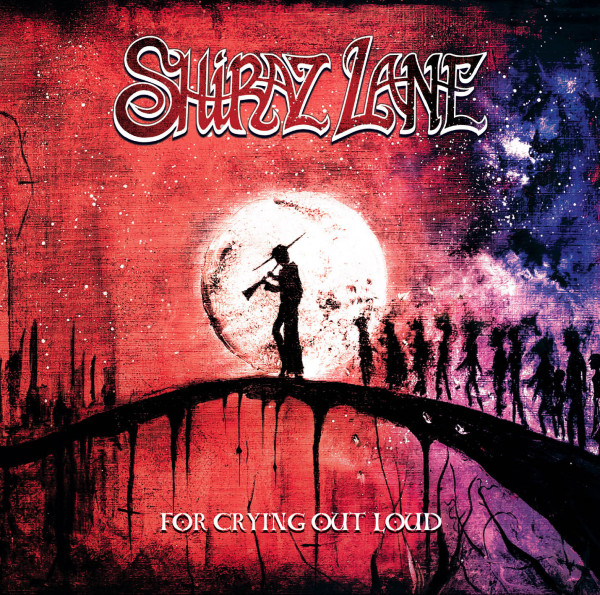 Youtube info:
Published on Feb 12, 2016