Owen Franklin is a very talented fellow who makes wonderful independent music and movies.   "The Lover I Left Behind," a truly touching piano ballad if ever we've heard one, is the theme song from his debut feature film, She Moved Through The Fair.  Franklin recruited classical singer Lauren Gilmour to provide the vocals on the track , which was inspired by traditional Celtic music, and they clearly turned out to be both beautiful and spell-binding.  Speaking about the song, Franklin has said, "'The Lover I Left Behind' is inspired by traditional Celtic and folk music and its common themes of love and loss; the production may be contemporary, but the story is timeless."
The endearing video for "The Lover I Left Behind" was shot at key locations from She Moved Through The Fair, including Bristol Central Library, Averys Wine Cellars and Berrow Beach.  Additionally, the video features actual footage from the movie.
Franklin is currently writing his third album, which he hopes to release during the first half of 2016.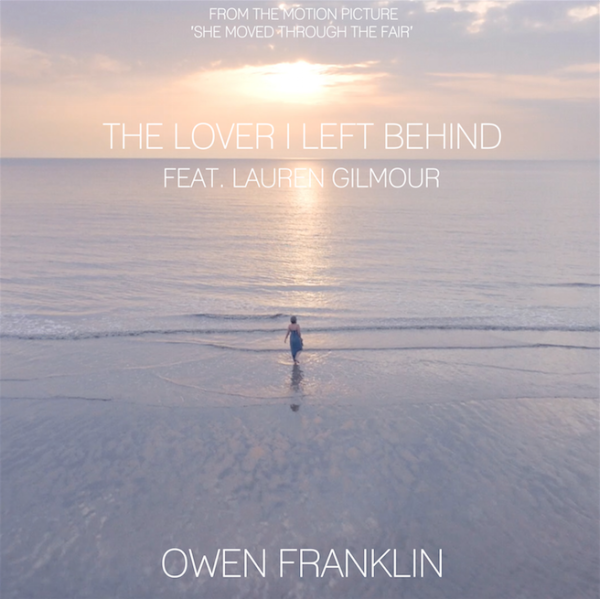 YT link – https://www.youtube.com/watch?v=O7uMsph3aEU
SMTTF websites – https://www.shemovedthroughthefair.com https://www.facebook.com/shemovedthroughthefair
OF Music – https://www.owenfranklinmusic.com  https://www.facebook.com/owenfranklinmusic