Today's #songoftheday is "Our Time," a brand-new tune by Lily Allen, which we've already listened to a half dozen times.  The adorable video features Lily playing four unique characters, all of which we assume are different sides of her personality.  Well, maybe not the one where she's dressed up like a hot dog, but at least the other three would seem to be different versions of Lily.  Regardless, it's a super cute video and the song is even cuter.  "Tonight we're gonna dance the night away / We don't give a damn what people say," begins the sugary sweet and entirely uplifting chorus.  To some degree, it reminds us of Miley's "We Can't Stop," but only in terms of the theme.  Otherwise, they're two totally different songs and we'd have to say Lily's is the more infectious one — and we actually quite like Miley's "We Can't Stop" these days, so that's high praise.
In terms of the beats, "Our Time" almost has something of a trap style rap beat, but not quite.  Still, it definitely has hip-hop-flavored beats,  splitting the difference between Lana Del Rey and Lorde.  (Now, that's bouncy!)  And we're sure she was aiming for hip-hop style beats because she actually mentions having everything on Def Jam during the lyrics, which are lovely all around.  Our favorite is from one of the verses when she sings, "I'll get high but I ain't doing benzos."  Only Lily can make a line like that sound like the sweetest thing in the world.  (If we had to compare it to another one of Lily's songs, it would definitely be "Fuck You.")
Although it's not as immediately catchy as "Hard Out Here," which is still our favorite of Lily's new tunes, "Our Time" is easily as catchy as "Air Balloon" — if not a bit more so — and we're sure any longtime fan of Lily's will love it.  And it might even earn her some new fans.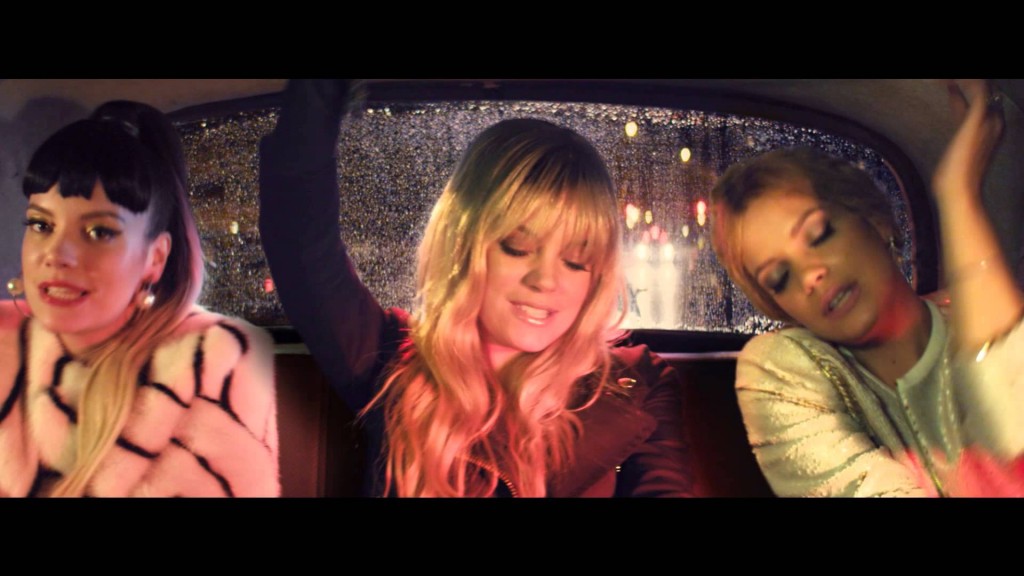 Youtube info:
Published on Mar 10, 2014