"This is the apocalypse," sings Garbage frontwoman Shirley Manson as their new single "No Horses" comes to its chilling conclusion.  It starts off sounding like it's going to be a synth pop song, albeit a dark one, with Shirley singing, "They'll love you, too," but as it goes on it grows progressively darker.  One of the best things about it is the bass guitar.  It's prominent in the mix and a seductive groove at that.  One you'll be hearing long after the song is gone.  To my ears, it starts off sounding like something from their most recent album, Strange Little Birds, but once the violent guitars join in it shifts into something more menacing, not unlike "Vow" from their first album.  It's not on either of those albums though — it's actually a one-off charity single.  To that end, all of Garbage's profits from sales and streaming of the single will be donated to the International Committee of the Red Cross through the end of 2018.
From the press release:
"'No Horses' is basically a dream fueled anxiety attack. A dark imagining of the future in which a presiding regime values only profit and success leaving no room for tiny beautiful things, small gestures and great beasts," shared Garbage singer Shirley Manson on the song.
Garbage recently kicked off their U.S. co-headline "Rage & Rapture tour" with Blondie. The band will also be visiting a select number of indie record stores and bookstores across the country to sign copies of their recently-released autobiographical coffee table book "This Is The Noise That Keeps Me Awake".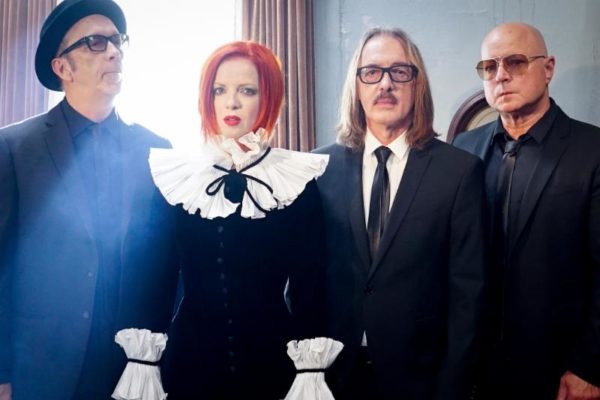 Don't ask me why the following text fades in like it does.  It just appeared that way when I pasted it here and I wasn't able to correct it without destroying the links, which I didn't want to do because I know you're going to want to see Blondie and Garbage on this co-headling tour, which they're calling the Rage and Rapture Tour. To view the text at the top of the posts, simply select the text and it will all appear in white, perfectly readable.
*Not part of Rage & Rapture Tour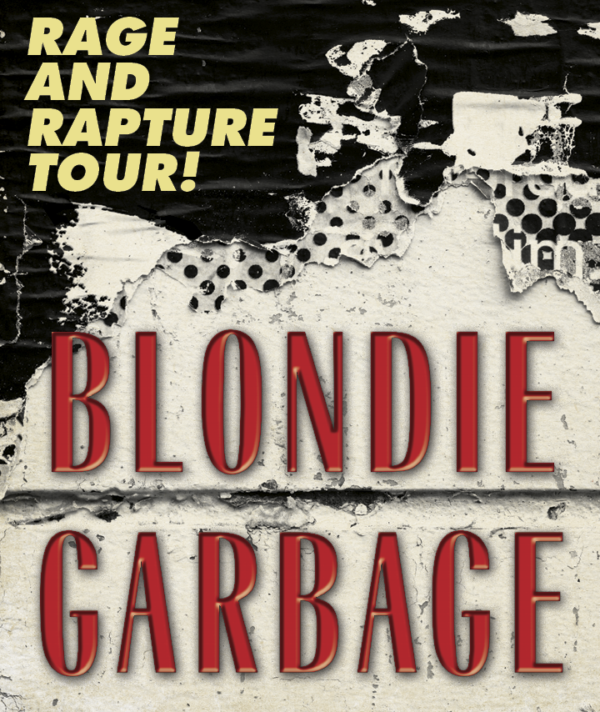 Upcoming Book Signing Dates: