Meital Dohan is sure to go viral in the not so distant future. And not just because her forthcoming video for her new single "Give Us Back Love" is incredibly raunchy (and fun). No, Meital is sure to get people's attention for the simple fact that "Give Us Back Love" is one of the catchiest, most irresistible pop songs of the year.
First of all, its stomping, propulsive beat is enough to make Dr. Luke jealous. It's downright massive, to say the least. It's like Katy Perry's "Roar" on steroids. And, yes, it's plenty danceable. In fact, if I had to compare it to the work of one producer, it'd be Calvin Harris, and it ranks right up there with his recent hits with Rihanna, Florence Welch and Ellie Goulding. Beats aside, it has an absolutely gorgeous melody, which is perfectly executed by Meital's sublime, breathy vocals. "I showed you love / I gave you everything I could," she sings during the infectious chorus. "Now give us back." Then you have the highly potent backing vocals, which include an uplifting refrain that you won't be able to get out of your head for days. Oh, and there's plenty of glorious synth to make things sparkle and shine, too.
Meital Dohan's "Give Us Back Love" (Midi Mafia Remix) FREE DOWNLOAD!

And if remixes are more your thing, Meital already has two very hot ones. First, you have Midi Mafia's slick version, which starts off subtle, its beats more tender than the album version, then once it hits the chorus it explodes into something entirely fierce. But my favorite is the so-good-it's-astounding Disco Fries remix, which constantly morphs into something different, keeping you on your toes from start to finish as it adds all sorts of thick bass, funky electro-bleeps, shimmering synth and layers of loops that you'll likely only notice with multiple listens. It's definitely a contender for remix of the year.
Meital Dohan's "Give Us Back Love" (Disco Fries Remix) FREE DOWNLOAD!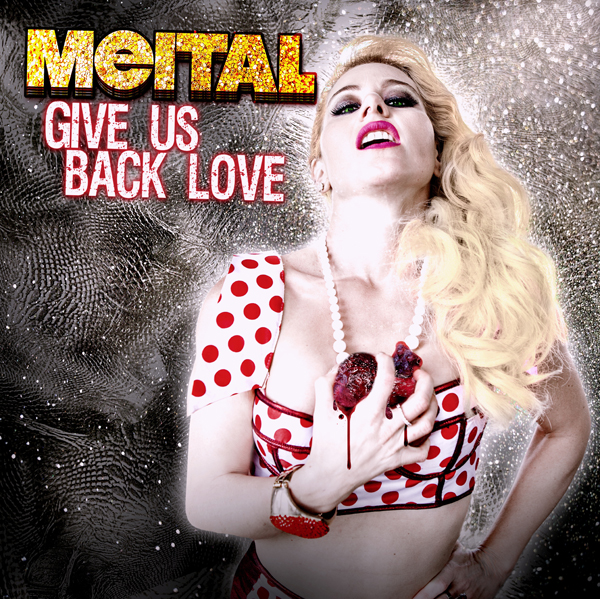 And don't miss "Give Us Back Love" Teasers from Meital Dohan's Upcoming Video: