Lukas Nelson and Promise of the Real will release their much hyped third album on March 11th and if the lead track, "Something Real," is any indication then it's going to be one hell of a country rock party.  Here's hoping it's not so self-serious as Neil Young's album with Promise of the Real, The Monsanto Years.  Don't get me wrong — I'm glad someone made an album  revealing Monsanto's wicked ways; they certainly deserved it.  But Lukas excels at writing about the human condition.  So, let's hope the blood, sweat and tears on the new album aren't all caused by Monsanto.  I'd much rather they be caused by the human heart.
PRESS RELEASE:
Lukas Nelson & Promise of the Real
Announce New Album For March 11
Single and Video "Something Real"
Already Rockin' and Reelin' in Digital Realm
Historic Neil Young + Promise of the Real's Rebel Content Tour
Launched In Support Of Current Album, The Monsanto Years'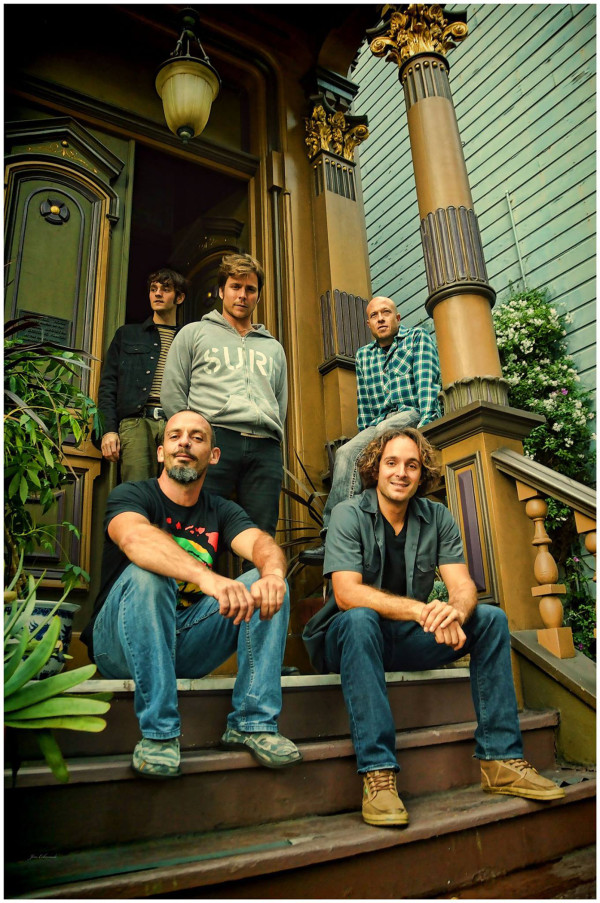 Something Real is about to come your way.
On March 11, 2016, Lukas Nelson & Promise of the Real will deliver its heavily-anticipated third album, Something Real, on the Royal Potato Family imprint.
Something Real documents the trail blazed by this hard-driving ensemble in its recent past. Most of all, it captures them in all their current glory as songwriters, performers and progenitors of the style they characterize as "cowboy hippie surf rock."
The title track launches ahead of the full-length album release. Its slamming groove shifts in and out of double-time, jams on the brakes and takes off again as Nelson burns through a fiery guitar solo and demands, "I want to see you get mad / I want to see you crying for me. Give me something real!"
Like all the songs on Something Real, the video for "Something Real" was recorded at San Francisco's William Westerfeld Mansion, whose previous residents included Janis Joplin, jazz saxophonist John Handy and a group of exiled royalists in the wake of the Russian Revolution.
With all the music on the album being performed at the Westerfeld Mansion, Something Real offers songs recorded in late 2014 but withheld until after the band's historic session with Neil Young,
The Monsanto Years, was released in 2015. That album was followed by the launch of Neil Young + Promise of the Real's Rebel Content Tour, which included performances at Farm Aid 30 in Chicago last September and at the 29th Annual Bridge School Benefit Concert event in San Francisco earlier in October.
Lukas Nelson & Promise of the Real consists of Nelson and his brother Micah Nelson on vocals and guitar, bassist/assistant engineer Corey McCormick, percussionist Tato Melgar and drummer Anthony LoGerfo. Production was by Promise of the Real and Stevie Chadie, whose many studio credits include session with Ray Benson, Merle Haggard, Jamey Johnson and Willie Nelson. Jerry Tub reprises his mastering role from the band's previous album, Wasted.
Neil Young also makes a guest vocal appearance on the track "San Francisco." "I love all the bands I have played with," the Rock and Roll Hall of Fame member says. "But this band (and the multi-generational thing) is epic!"
Reviewing a "sizzling three-hour set" in Portland on Oct. 7, The Oregonian lauded the "mind-meld" and "transcendent connection" achieved by Young, Lukas Nelson and bassist Corey McCormick. And OnMilwaukee focused specifically on the band, noting its "vocal harmonies, pliant rhythms and dynamics that moved from sensitive folk to raging rock and roll" and concluding "they may very well be the most sympathetic and versatile band Young has ever shared a stage with."
Check www.promiseofthereal.com for more information and news updates on POTR.