Vicious Brazilian death metal trio Krisiun's new album — their twelfth — was produced by Erik Rutan, the mastermind behind Hate Eternal and former guitarist of Morbid Angel. His previous production credits include Cannibal Corpse, Six Feet Under, Malevolent Creation and Agnostic Front, among others, though this isn't exactly his first rodeo with Krisiun — he co-produced their Conquerors of Armageddon album way back in 1999.
The album blasts off with all the fire and fury of a space shuttle launching as the guitars wail during the opening of "Scars Of The Hatred." It's a deliciously brutal track driven by Max Kolesne's exquisite drum work. He hits those bass drums like a maniac, clearly the fury the title refers to, and he continues to do so throughout the album, especially impressive on early tracks like the combative "Ways Of Barbarism" and the aggressive as hell "Dogma Of Submission." (Speaking of hell, dig the album cover by Joe Petagno!) It's one blast after another after another, like the Energizer Bunny after doing crystal meth while pumped up on steroids. Intense!
Rutan makes sure all three members of Krisiun sound fantastic and Moyses Kolesne's guitars sound as heavy and punishing as ever, coming on strong like a swarm of angry bees during "Soulless Empaler." Meanwhile, he reinvents the art of the pulverising riff on "Burning Of The Heretic." He gets to play a wide assortment of styles on this album and nails them all whether he's shredding like fuck, thrashing away or delivering a crisp, clean solo.
Which brings us to vocalist and bassist Alex Camargo, who's at the top of his game here as well. He growls his way through this album like a starved dog chews a fresh, meaty bone. On some of these tracks, like "Scars Of The Hatred" and "The Isolated Truth," he practically sounds like he actually is chewing on a bone. That's not an insult though. It just means he's fierce, attacking the songs as if he's at war and his voice is his only weapon. But, of course, he does have a weapon and that's his bass guitar, which sounds exceptionally well on this album, often pushed to the front of the mix so we can marvel at it. It rattles like a pissed off snake during "Strength Forged Fury" and "Timeless Starvation" especially.
The album closes with a 53 second acoustic guitar instrumental called "Milonga de la Muerte," which seems to come from out of nowhere. Perhaps if the album also opened with a similar solo it wouldn't seem like such an unusual ending for the record, but as it is it'll probably leave you feeling baffled. It's too bad they didn't insert this in the middle of one of the songs, that would have been interesting and more creative. But you know a record is fan-fucking-tastic when all you can complain about is an out of place instrumental.
KRISIUN live in Europe 2015:
Aug. 7, 2015 – Josevof, CZ – Brutal Assault
Aug. 8, 2015 – Schlotheim, DE – Party San Open Air
Aug. 9, 2015 – Saint Maurice de Gourdans, FR – Sylak
Aug. 10, 2015 – Montepellier, FR – Secret Place
Aug. 11, 2015 – St-Maurice, CH – Manoir
Aug. 13, 2015 – Rasnov, RO – Rockstad Extreme
Aug. 15, 2015 – Falun, SE – Rockstad
Aug. 16, 2015 – Saint-Nolff, FR – Motocultor
Aug. 17, 2015 – Tillburg, NL – Little Devil
Aug. 18, 2015 – Siegen, DE – Vortex
Aug. 19, 2015 – Weinheim, DE – Cafe Zentral
Aug. 20, 2015 – München, DE – Backstage
Aug. 21, 2015 – Spital am Semmering, AT – Kaltenbach OA
Aug. 22, 2015 – Mean, BE – Metal Mean Festival
Aug. 23, 2015 – Rotterdam, NL – Baroeg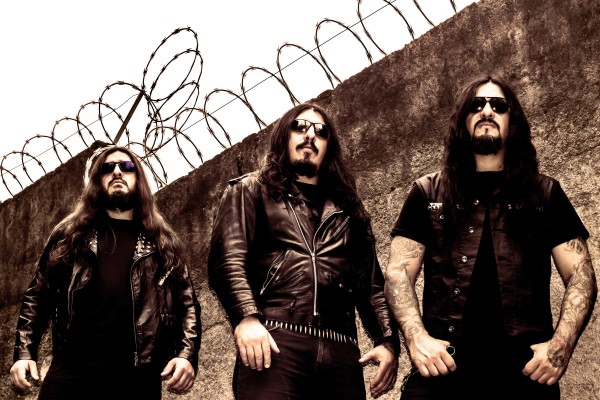 "Devastation on the Nation" tour dates feat. KRISIUN & ORIGIN with AEON, ALTERBEAST, SOREPTION, INGESTED
Sept. 4, 2015 – Joliet, IL – Mojoes
Sept. 5, 2015 – Madison, WI – High Noon Saloon
Sept. 6, 2015 – Winnipeg, MB – Zoo Cabaret
Sept. 7, 2015 – Calgary, AB – Dickens
Sept. 8, 2015 – Edmonton, AB – Pawnshop
Sept. 9, 2015 – Vancouver, BC – Rickshaw Theater
Sept. 10, 2015 – Seattle, WA – Studio Seven
Sept. 11, 2015 – Spokane, WA – The Pin!
Sept. 12, 2015 – Salem, OR – Duffy's Hangar
Sept. 13, 2015 – Oakland, CA – Oakland Metro
Sept. 14, 2015 – Upland, CA – The Grizzly Den
Sept. 15, 2015 – San Diego, CA – Brick By Brick
Sept. 16, 2015 – Phoenix, AZ – Joe's Grotto
Sept. 17, 2015 – Las Vegas, NV – LVCS
Sept. 18, 2015 – Salt Lake City, UT – Metro Bar
Sept. 19, 2015 – Denver, CO – Roxy Theater
Sept. 20, 2015 – Albuquerque, NM – Blu Phoenix Venue
Sept. 22, 2015 – Dallas, TX – Gas Monkey B&G
Sept. 23, 2015 – Austin, TX – Dirty Dog Bar
Sept. 24, 2015 – Houston, TX – Scout Bar
Sept. 26, 2015 – Atlanta, GA – The Masquerade
Sept. 27, 2015 – Durham, NC – Motorco Music Hall
Sept. 28, 2015 – Louisville, KY – Diamonds Pub
Sept. 29, 2015 – Baltimore, MD – Ottobar
Sept. 30, 2015 – Reading, PA – Reverb
Oct. 1, 2015 – Brooklyn, NY – Saint Vitus Bar
Oct. 2, 2015 – Buffalo, NY – Broadway Joe's
Oct. 3, 2015 – Toronto, ON – Mod Club
Oct. 4, 2015 – Lakewood, OH – The Foundry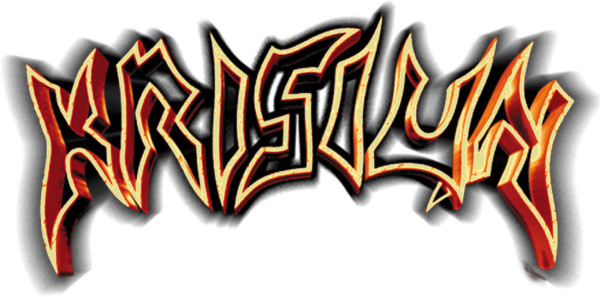 Alex talks about the album:
"'Forged in Fury' marks our return to the studio after 3 years of constantly touring all over the globe. Things were working well as we were always satisfied with the results of the previous records, but we thought that it was time for a change.
Erik Rutan was the chosen one to be the producer, at Mana Recording Studios in Florida.
This album could be described as a 'more natural' sounding album; the songs came out with more ambience and more low-end, making it sound even more brutal and straight-forward. It took us a lot of hard work and dedication, no fashions or tendencies were followed, this is a true relentless metal album to the bone, with a huge, natural sound.
The song writing captures all the experience and feelings we gathered thru all the years of touring and recording, it has more variation and dynamics, but is still 100% KRISIUN.
Erik has a huge participation within the whole process, especially with regards to the band's performance. He was able to get the best out of each one of us, as we have been friends for a long time, so it was a pleasure working with him.
This album was made with a lot of heart and passion for metal music.
Hopefully you metal maniacs enjoy it as much as we did working it out.
See you on the road.
–Alex and KRISIUN."