Kiss Me Once is Kylie Minogue's twelfth studio album. It's her first album since she parted ways with her long-term manager Terry Blamey and signed a management deal with Jay-Z's Roc Nation imprint. Considering that the album has over 20 writers and at least a half dozen producers, it's amazing that it sounds cohesive. You'd swear one person wrote the whole album. Well, most of it anyway. And it generally sounds as though one person produced the whole thing. Sure, there are a couple of standouts with a slightly different vibe, but it's all undeniably Kylie and the songs fit together perfectly like pieces of a puzzle. The only thing that disappoints this fan is that Kylie only co-wrote ONE song on the standard edition and one of the special edition bonus tracks. Kylie usually co-writes several songs on her albums, so it's a bit frustrating to know that this album is just another album like Britney Spears' Femme Fatale or any Rihanna record. In other words, an album that just compiles a bunch of songs by various hit-makers that really could have been done by anybody. OK, to be fair, most if not all of these songs were written specifically for Kylie, but I still don't understand why she didn't work with these writers and contribute to the songwriting. It's her album, so you'd think she'd want to give some input, come up with the occasional lyric or melody herself. But, now that I've gotten that out of my system, I must reiterate that the album does function as one mostly impressive body of work, the songs meshing together quite well. But let's take a look at them individually…
01. "INTO THE BLUE"
I reviewed this single when it was first released. While my memory issues prevent me from remembering what I wrote, I do recall that it was very positive. And I still feel very positive about this invigorating, up-tempo dance pop number. The beats are fresh, the production is rich, and Kylie sounds as amazing as ever, her vocals way up front in the mix where they should be. "I'm still here holding on too tight / To everything that I left behind / I don't care if the world is mine / This is all I know," goes the entirely positive bridge. And the chorus features some of Kylie's most precious vocals to date. My heart kind of flutters every time I hear her sing "into the blue," her voice going surprisingly high as she stretches out the word blue ever-so-beautifully.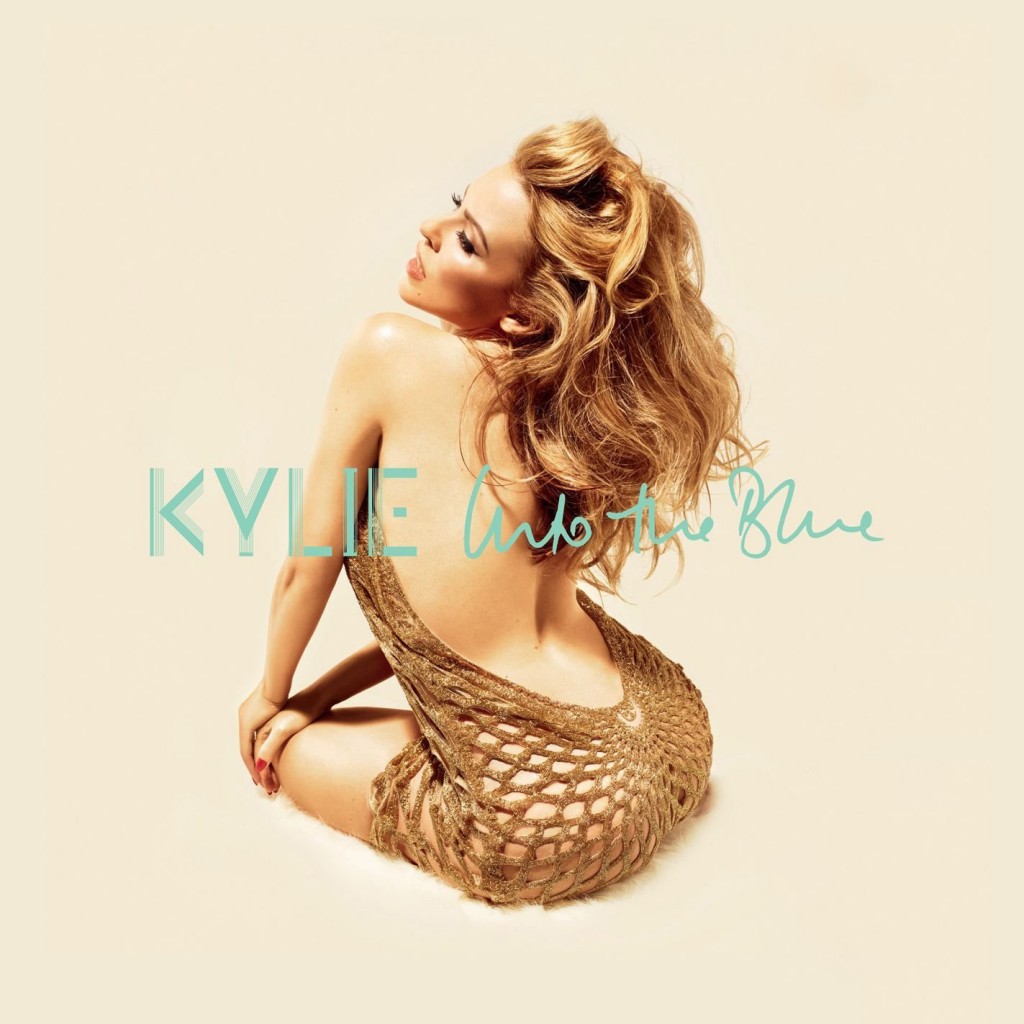 02. "MILLION MILES"
This is a beautiful dance ballad with a lush arrangement including light guitars, mellow synth and all sorts of hard, throbbing beats. It reminds me of the sound of Kylie's Fever album, which it definitely would have been at home on. To that end, many of the songs on this album have the vibe of the Fever album, which could very well be deliberate, since that was Kylie's biggest hit album in the States to date. The ironic thing about this song is that it sounds like a *happy* dance ballad but it's actually a bit depressing if you pay attention to the lyrics, which are about liking someone who doesn't even notice you're there.
03. "I WAS GONNA CANCEL"
This one was written and produced by Pharrell Williams. My understanding is that he did two tracks with Kylie but it seems this is the only one that made the cut. It's interesting that Pharrell produced it though, as it has some super funky guitar playing reminiscent of Pharrell's buddy Nile Rodgers. The lush production also includes disco bells and a woman singing some sort of operatic note over and over again way off in the background throughout much of the track. The first few times I listened to it, the opera action really irked me but now it's one of the reasons why I'm completely in love with it. If I had to compare it to another Kylie song, it would definitely be Fever's "Love At First Sight," which is easily one of my top 5 Kylie songs of all-time. Musically, it also sounds like it could have been on Daft Punk's Random Access Memories. And I have to say this: it seems like Pharrell's best songs are always the ones he does for other artists. Because this is far superior to anything on his G I R L album. Just sayin'.
04. "SEXY LOVE"
"Sexy Love" is even funkier than "I Was Gonna Cancel," though it's the thick bass guitar — more than the regular guitar — that is all about the funk here. While the song does ultimately have a modern vibe, it also very much sounds like something that would have been a huge smash in the disco clubs back in disco's heyday. It's an entirely upbeat — and dare I say, enticing — song and the synth parts especially lift it up to pop heaven.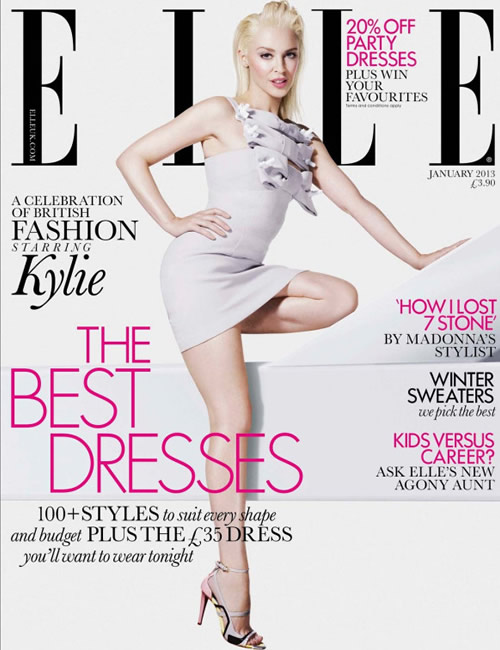 05. "SEXERCISE"
Sia Furler is one of the five writers credited for this song, which was produced by The Monsters & The Strangerz. There are moments here that almost sound like dubstep, but you never quite get that wub wub sound going. It's more so just the way the humming electro-bass sounds. On another note, it seems weird to have two songs in a row with sex in the title, but they're both highly addictive earworms, so that's really not much of a complaint.
06. "FEELS SO GOOD"
This number was written by Tom Aspaul and produced by MNEK. Wiki doesn't have a page on Aspaul, but MNEK's page states that he's recently worked with Far East Movement, Duke Dumont, Rudimental and Little Mix, among others. Of all the songs on the album, this is definitely the weakest. The lyrics are really generic and the beats aren't terribly original either. If this song wasn't on the album and it leaked, I'd probably think it's great. But when a song is forever going to be on a Kylie album I guess I just have high standards and this one falls short of reaching them. But what do you expect from a producer whose client roster includes Little Mix, the most generic girl group of all-time?
07. "IF ONLY"
This track was written and produced by Justin Louis Raisen and Ariel Rechtshaid, who co-wrote and produced Sky Ferreira's amazing album Night Time, My Time. (A third writer is also credited here, Daniel Nigro.) It's not as immediately catchy as the songs on the first half of the album, but once you've heard it a few times it really sinks its claws into you and becomes a favorite. At least that's what it did to me. While most of the songs on the album are straightforward pop or disco, there's something of a rock vibe to this one. "Only, if only," Kylie sings, her voice dreamy and radiant.
08. "LES SEX"
This song was written by five writers I'd never heard of before. Or so I thought. But it turns out that two of them, Amanda Warner and Peter Wade Keusch, are the electro-pop duo MNDR, which made sense when I read that because this is an uber-synthy, delicious slice of cherry pop pie, just like MNDR's music tends to be. It also has a sense of urgency about it that makes it stand out here and in a good way. A very, very good way. Easily one of the best songs on the album and certainly the best of the three tracks with sex in the title.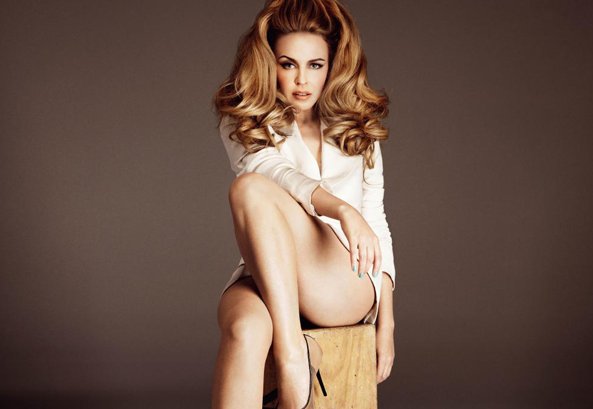 09. "KISS ME ONCE"
This title track was written by Sia Furler and Jesse Shatkin with Shatkin producing. To be perfectly honest, I'm on the fence about this one. It reminds me of Kylie's first four albums, back when SAW were writing and producing all of her songs, and I'm not sure that's a Kylie period I want to be reminded of. Oh, there are songs from that era that I enjoy hearing at her concerts, but those albums are all kind of flat in my opinion. And flat is what I'd probably call this song. For one thing, the beats are quite generic and sound a bit out-dated. And the lyrics are very old school Kylie, too. I'm not saying the lyrics on the rest of Kiss Me Once are brilliant, but they're much more original than this number.
10. "BEAUTIFUL (WITH ENRIQUE IGLESIAS)"
I expected to hate this one. I just don't like Enrique's music at all. And since he co-wrote this one, I figured it would sound just like his usual material. But it doesn't. It actually has more in common with Imogen Heap's "Hide & Seek" than anything on Enrique's resume, which is fantastic. To that end, it's a gorgeous ballad with swoon-worthy harmonies. A resounding triumph, really.
11. "FINE"
The final track on the standard edition of the album is the one track on said edition that was co-written by Kylie herself, along with Karen Poole and Chris Loco. Like "Beautiful," this track has a lot of distortion on Kylie's vocals, but it's not auto-tuned. The vocals are just processed for effect. "Sometimes this world can leave you in the cold / But everything will be fi-i-ine," Kylie sings, her energy and optimism here truly infectious. And the way the chorus soars makes it all the more inspiring.
BONUS TRACKS:
12. "MR. PRESIDENT"
This delicious bonus track was written by Kelly Sheehan and the famous Australian DJ/producer Tommy Trash. It's not surprising that it wasn't included on the standard edition of the album because it has a different vibe, which is very electro-pop with lots of blips and electro-thumping. It's even a bit glitchy. It could have been on Body Language or X. (It's sparse enough that it would have worked on Body Language but electro enough to have fit on X.) Kylie seems to be channeling Marilyn Monroe here, teasing JFK.
13. "SLEEPING WITH THE ENEMY"
"Sleeping With The Enemy" is a super dreamy track written by Kylie, Greg Kurstin and Claude Kelly with Kurstin producing it. And I must say, it's my favorite track on the album. It does sound slightly like a demo, but I'm sure Kurstin could have beefed it up if they were going to include it on the album proper and not just use it as a bonus track. All it really needs to be single-worthy is for the bass to be louder in the mix and some backing vocals on the chorus. Otherwise, it's fantastic. I really don't know why they didn't include it on the standard edition of the album because it's certainly superior to some of the tracks on the second half of the record.
14. "SPARKS" (JAPAN SPECIAL EDITION BONUS TRACK)
"Sparks" is further evidence that sometimes the bonus tracks are truly the best tracks. While I appreciate that the album has to flow and all that jazz, I just have to say that these Kiss Me Once bonus tracks are all spectacular and "Sparks" could very well be the best of them. For starters, its beats are a refreshing blend of Caribbean-flavored music and modern disco. In other words, it's a lush, certifiable banger. And it's pretty different than your average banger due to that Caribbean vibe, which layers the song with softer beats, adding precious details. You could probably even say it has shades of reggaeton, I suppose. In any case, it's a smash. Also, Kylie does some of her finest vocal acrobatics *ever* here, the entire chorus being way, way up there. We knew she could hit some pretty impressive high notes, but this one is in Christina Aguilera's ballpark. Kylie doesn't necessarily have that massive power Aguilera has when she hits the highest note, but that's kind of what makes it so special and beautiful. You might think her voice is going to crack, but, sorry haters, it never does. So, it has an air of sweet vulnerability. And, hey, for all I know, maybe it took longer to record than any of the tracks on Kiss Me Once — that would be my guess — but, so what? Whether it took 3 takes or 30, all that matters is that the final product sparkles and shines and packs some mighty danceable beats. 'Tis a pity that it's only being released in Japan.
12. "INTO THE BLUE (Nakata Yasutaka Remix)" (JAPAN STANDARD EDITION BONUS TRACK)
Even the standard edition of the Japanese CD gets a track that isn't being released outside of Japan! So, whether Japanese fans buy the regular edition or the special edition, they're all getting something we're apparently not worthy of in the rest of the world. I know there are reasons for this though. For one thing, Japanese CDs cost the equivalent of 35 U.S. dollars, so labels have been giving Japanese fans something extra special for their money since as far back as I can remember. This actually started in the '80's, if not earlier. And there's a related reason why Japanese fans get something extra: copies from the States and elsewhere get smuggled in and sold all over the place for around $20 bucks. So, there has to be extra incentive to get the Japanese fans to do the right thing or whatever and buy the Japanese releases. (I have no idea if it's legal to sell imports from the States and elsewhere in Japan, but the vibe I've gotten from musicians I've interviewed over the years is that it's not. Or that legit CD shops wouldn't carry the imports even if it is legal. Who knows though. I find it hard to believe that Virgin Records doesn't have an import department in Tokyo. If anyone knows, drop us a line because we'd love to know.) Anyway, onto the review…
Nakata Yasutaka is the producer of the duo Capsule, which are kind of like the Daft Punk of Japan. They don't hide their identities, mind you, but their music often has a Daft Punk vibe and I do believe they've been doing that sort of thing as long as Daft Punk have — if not longer — so, no, they're definitely not copycats. On the contrary, they're considered super modern and innovative. (Their sound varies a lot, too. While it always somehow sounds like Capsule, they've done tracks that could even be called jazz.) Other artists are forever trying to copy their sound, so Nakata is a highly sought after producer. Aside from Capsule, he's the sole producer of the huge Japanese pop star Kyary Pamyu Pamyu, whose many singles — something like a dozen now — have all been major hits. Suffice to say he was the perfect producer for Kylie's peeps to ask to do a special remix. I'm still surprised that he said yes, since it's so busy with Capsule and Kyary and whatever else he's up to right now. I'm so glad that he did though, as this remix, well, rules. It's six minutes and thirty six seconds of sonic bliss. Much of it pounds away like a banger, but there are parts, especially during the verses, where he slows it down and it sounds less like a remix and more like an alternate take on the song. But, all throughout, it sounds rich, with lots of attention paid to intricate details. My favorite parts are the ones with thick, throbbing, synthesized bass. It's potent enough to have dubstep fans rejoicing, but it ultimately isn't dubstep. Which didn't surprise me because Nakata is too talented for dubstep. Don't get me wrong, I do like some dubstep, especially Kill The Noise and Noisia, but's pretty formulaic stuff. The whole wub-wub thing sounds pretty much the same regardless of who's doing it. So, I'm glad there's no wub-wub here, just a glorious electro-pop arrangement that's just as inclined to appeal to Capsule fans as it is to appeal to Kylie fans. And since many people are surely fans of both, you could say it's kismet.