Amazing, amazing, amazing.  Yes, Garbage's new single, "Empty," is so amazing that it deserves it being said three times.  Well, OK, I've just used it four times.  Do I need to say it again?  Seriously though, Garbage's pop sensibilities remain in tact as do their massive guitar hooks and Shirley Manson's ever intoxicating voice.  The best song I've heard so far this year.  So in your face and heavy but uber-catchy at the same time.  Bravo, Garbage, bravo!
PRESS RELEASE:
LOS ANGELES, CA – APRIL 20, 2016 – Garbage (Shirley Manson, Steve Marker, Duke Erikson and Butch Vig) have unveiled their new single "Empty" from their forthcoming album Strange Little Birds, due out on June 10th on the band's own label STUNVOLUME. The song was world-premiered this morning on the Kevin & Bean show on KROQ in Los Angeles and is now available to stream and share HERE.
"Empty is just exactly what it says it is. A song about emptiness,"said the band's Shirley Manson. 
Strange Little Birds, Garbage's sixth studio album, was recorded and produced by the band in Los Angeles and is the follow up to 2012's heralded Not Your Kind of People. The album is available for pre-order beginning today with several different bundle and format options available HERE. All fans who pre-order the album on iTunes will receive an instant download of the new single "Empty".
To celebrate the release of Strange Little Birds, the band invites fans to join them for a special listening party at the historic East West Studios in Los Angeles on May 17th. Those in attendance will have the chance to be among the first to hear the new album in full and will be treated to a three-song performance, a Q&A detailing the making of the album, and much more. For tickets and additional information, visit the Adventures in Wonderland site HERE. 
STRANGE LITTLE BIRDS TRACKLISTING
1. Sometimes
2. Empty
3. Blackout
4. If I Lost You
5. Night Drive Loneliness
6. Even Though Our Love Is Doomed
7. Magnetized
8. We Never Tell
9. So We Can Stay Alive
10. Teaching Little Fingers To Play
11. Amends
LIVE DATES
May 24 – La Cartonnerie – Reims, France
May 26 – Rock im Revier Festival – Dortmund, Germany
May 27 – Women Of The World Festival – Frankfurt, Germany
May 28 – Rockavaria Festival – Munich, Germany
May 30 – The Paradiso – Amsterdam, Holland
May 31 – Den Atelier – Luxembourg, Luxembourg
June 1 – Caribana Festival – Nyon, Switzerland
June 3 – Le Radiant – Lyon, France
June 4 – Montereau Confluence Festival – Montereau, France
June 5 – La Belle Electrique – Grenoble, France
June 7 – Center Urbane Kulture Kino Siska – Ljubljana, Slovenia
June 8 – Fabrique – Milan, Italy
June 10 – Nova Rock Festival – Nickelsdorf, Austria
June 13 – Troxy – London, UK
June 14 – Rock City – Nottingham, UK
June 16 – Mad Cool Festival – Madrid, Spain
June 18 – 101WKQX PIQNIQ – Chicago, Illinois
July 6 – Summerfest – Milwaukee, WI
August 8 – Lokerse Festival – Lokeren, Belgium
August 10 – A Summer's Tale – Luhmühlen, Germany
August 12 – Fête du Bruit, Landerneau, France
August 14 – Kubana Festival, Riga, Latvia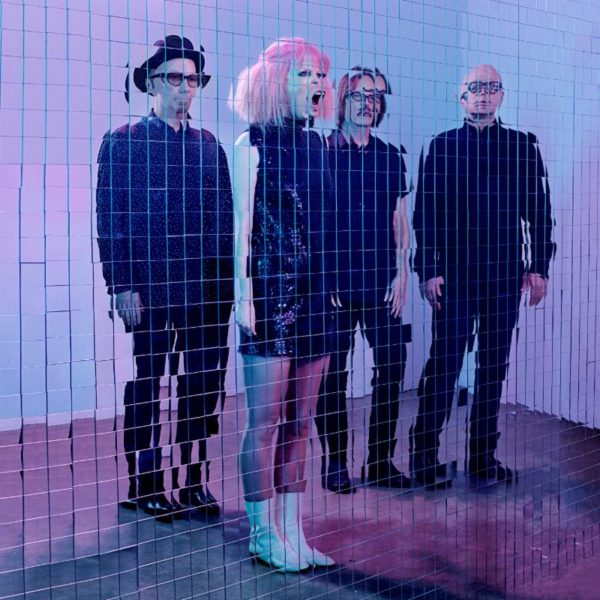 ABOUT GARBAGE
Garbage is Shirley Manson, Duke Erikson, Steve Marker and Butch Vig. After forming in Madison, WI, Garbage released their self-titled debut album in 1995. The band's unique sound and provocative visual aesthetic, inspired massive worldwide attention and success. Their follow up album, Version 2.0, released in 1998, topped charts all over the world and garnered multiple Grammy Award nominations including Album Of The Year. Garbage went on to release two more albums: 2001's Beautiful Garbage and 2005's Bleed Like Me, the latter of which earned the band its highest chart position with a No. 4 on the Billboard Top 200 Album Chart. After a 7-year hiatus, the band released their fifth studio album Not Your Kind of People in 2012 on their independent record label, STUNVOLUME. The album was named one of Rolling Stone magazine's Top 50 Albums of 2012 and was hailed as the "alternative to everything," by Pitchfork. Garbage has sold over 12 million albums worldwide and performed in over thirty-five countries. Last year the band celebrated its 20th anniversary with their SOLD OUT '20 Years Queer' world tour and the release of a special 20th anniversary edition of their debut album, re-mastered and featuring previously unreleased material.
Youtube info:
Published on Apr 20, 2016
Listen to the first single "Empty" off of Garbage's sixth studio album Strange Little Birds, out June 10th 2016. The album is available for pre-order with several different bundle and format options. All fans who pre-order the album on iTunes will receive an instant download of the new single.
Pre-order now:
From iTunes: http://smarturl.it/StrangeLittleBirds
From the Garbage webstore: http://smarturl.it/GarbageStore