Kill Devil Hill really caught me by surprise. Especially since they're on Century Media Records. You see, I honestly thought this type of melodic metal was dead. At least aside from Frontiers Records, who've ignored all of my E-mails requesting to be added to their press list, which is really a shame because I love many of their artists and would happily cover them. But, yes, Kill Devil Hill are a melodic metal band at their core. There are times when — and I actually mean this as a compliment — you could mistake them for what people would now call a hair band (a label I happen to hate; the genre is called HEAVY METAL). That being said, Kill Devil Hill would definitely be on your heavier end of the hair metal spectrum. One of the bands they remind me of is Dokken, and I'm not just saying that because Jeff Pilson — Dokken's bassist during their prime — produced this album, which is their second. They also remind me of heyday Dokken guitarist George Lynch's band Lynch Mob, particularly the first Lynch Mob album, Wicked Sensation, which had a talented cat named Oni Logan on vocals. (Later, the Mob had an equally talented cat named Robert Mason on vocals.) Kill Devil Hill's vocalist Dewey Bragg quite reminds me of Oni, which, again, I mean as a compliment. But Kill Devil Hill are actually a genre-bending outfit with elements of doom metal, stoner rock and grunge mixed in with their old school heavy metal influences. Their bassist is Rex Brown from Pantera and, formerly, of Down and you can definitely hear shades of those bands in the gutsy riffs and hard-driving rhythm here. Likewise, you can hear the influence of legendary drummer Vinny Appice's work with Dio and Black Sabbath as he delivers monstrous beats.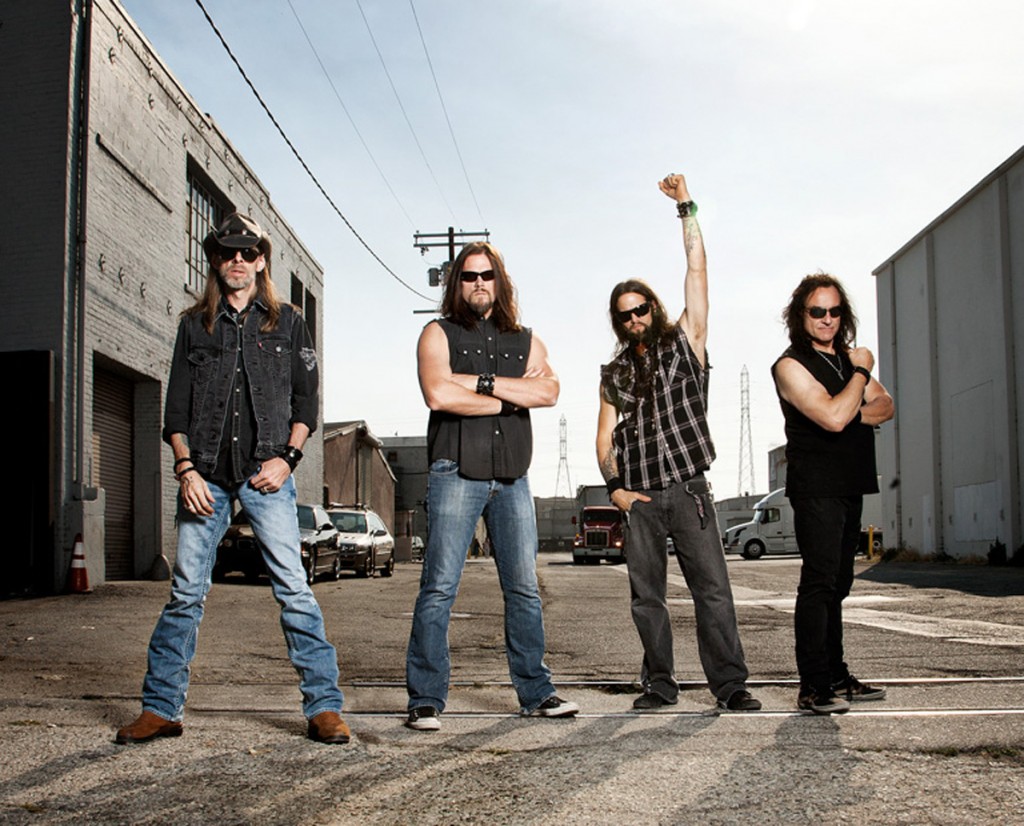 The album opens with an aggressive track called "No Way Out," which sets the atmosphere from the off and finds the band singing about traitors getting away with murder and things of that nature. "There's no way out / You can't be saved," Dewey sings during the swirling, almost psychedelic chorus. The sizzling number features a guest appearance by the great Zakk Wylde of Black Label Society and Ozzy fame, who delivers a killer guitar solo that you'll wish was longer.
The hammer-to-the-face that is "Crown of Thorns" erupts triumphantly, particularly during the chorus. "I bare this cross alone / Just doing my time / Under a crown of thorns / 'Til I die," Dewey sings with a passion channeling Skid Row's Sebastian Bach. Guitarist Mark Zavon lays down a blistering solo here.
Elsewhere, the slow, grinding "Wake Up The Dead" has Alice In Chains written all over it. Oddly enough, the vocals remind me of Chain's original vocalist, the late Layne Staley, while the music reminds me of recent Alice In Chains, which is more doom metal than grunge in my opinion.
Other highlights include the groove-heavy "Stained Glass Sadness," the trippy, ballad-esque "Long Way From Home" and the early Stone Temple Pilots-flavored "Why."
Like the best contemporary metal bands, Kill Devil Hill are influenced by several genres of music and they aren't afraid to wear their influences on their collective sleeve.
With their innate understanding of so many genres of music and their ability to fuse them into something wholly their own, I would bet on Kill Devil Hill being around for quite some time and would be disappointed if they weren't.