Earlier this year Justin Timberlake made his very welcomed return to the music world with The 20/20 Experience, an album chock full of lengthy, rather progressive gems, which I reviewed here: https://loveispop.com/reviews/pop/review-justin-timberlake-the-2020-experience/. So far, it's the year's best-selling album and it's also one of the year's best-reviewed. At the time it was released, Justin said nothing about its impending second volume, which he's simply dubbed The 20/20 Experience: 2 of 2. When he did finally get around to announcing it — after the first volume had already been out for a few months and sold roughly a million copies — he teased that it would be volume one's "hotter, evil twin."
While the vast majority of fans were immediately excited by the news about 2 of 2, critics were skeptical. As impressive as the first volume was, many remarked that it over-stayed its welcome, both in terms of the album's overall length — over an hour — and the length of most of its individual songs, many of which were over seven minutes long.
So, how does 2 of 2 measure up?
First of all, 2 of 2 is also over an hour in length and crammed with songs that often hit the seven minute mark. That said, many of its songs are — if only barely — under six minutes, which might give one the impression that Timberlake used more self-restraint on this volume. That would be incorrect, however, as 2 of 2 starts off feeling overly self-indulgent and tumefied.
Opener "Gimme What I Don't Know (I Want)" starts things off on a promising note. Like many of the tracks on 2 of 2, the funky banger sounds like it would have been right at home on Timberlake's first two records, especially FutureSex/LoveSounds. Unfortunately, it's followed by the abyssmal disaster that is "True Blood." Production-wise, the song is in the vein of "SexyBack" and it's immediately infectious. Trouble is, Timberlake stretches it out to nearly 10 minutes and somewhere around the middle mark it starts to get boring. There's a part where he delivers a dull spoken word bit then he says guitar and a little guitar noodling enters the picture. But it's completely unnecessary and drags the song down instead of elevating it to the epic level that many of the longer tracks on the first 20/20 album reached. Then it gets even worse during a pointless part where he sing-speaks "c'mon momma, show me what you're working it" a few times then cackles. In fact, most of the second half of the song simply consists of him carrying on with the "show me what you're working with" line while the background vocals recite the words "true blood" over and over again. I'd expect that crap from Robin Thicke but I expect better from JT.
One of the album's strongest songs follows. It's called "Cabaret" and it features a rapid-fire, spot on rap part by Drake. The first time I heard the song, I was dreading it, thinking about how Drake's slow codeine drawl wasn't going to mesh with the caffeinated beats that populate the 20/20 albums, but Drake more than rises to the task, spitting out his words faster than I've ever heard him rap previously. When this one ends after four and a half minutes, you're inclined to actually wish that it was longer. Personally, I think it would have been brilliant if Drake dropped another verse. But, there's something to be said for leaving the listener wanting more. This becomes obvious during the next track, "TKO," which carries on pointlessly for seven minutes. There's a four and a half minute radio edit of the song and that's fantastic, but the rambling that comes after that point on the album version is just plain dull. Did we really need to hear producer Timbaland say "she kill me with the coo coochie coochie coo" over and over again? I should think not.
The album's first single, "Take Back The Night," finds JT once again channeling his musical muse, the late Michael Jackson, the song calling to mind Jackson's Off The Wall album in particular. With sweeping strings, glorious horns and a whole lot of '70's style funk, it's easily one of Timberlake's best singles to date. It's followed by the massive stomper that is "Murder," which also packs some delightful horns, along with jittery bits of guitar and an appearance by Timberlake's pal Jay-Z. It's far from being the best cameo Jay-Z has ever done, but the tune is like a Commodores song re-envisioned with hip-hop beats, so he fits in perfectly. I just wish he didn't mention Yoko Ono, which never fails to make me cringe. Granted, some would say she murdered The Beatles, which does fit with the murder theme, but that's not something we need to be reminded of every time we listen to Timberlake's album.
The album's final third has a couple of songs that don't work at all, not even for a few minutes. First is "Drink You Away," which can't decide if it wants to be a twangy country song, a punchy rock number or a soulful gospel tune. The organ part and the melody aren't horrible, but the whole concept of drinking someone away feels like it would be better left to third rate country singers and the song suffers from trying to do too many different things at once. Then things get entirely boring with the mid-tempo R&B ballad "You Got It On," which allows Timberlake to flash his falsetto but otherwise doesn't do much of anything except test the listener's nerves.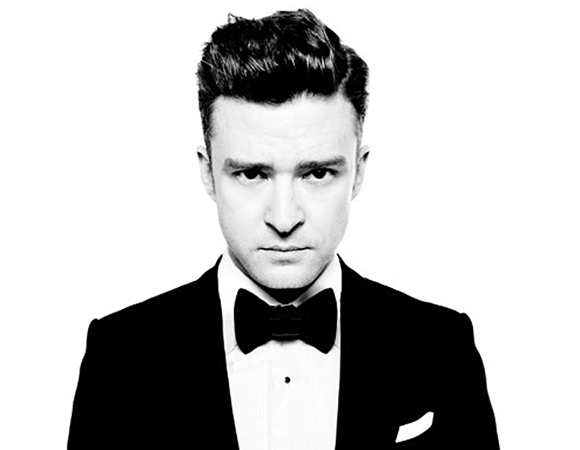 The break up ballad "Amnesia" opens with some soaring strings in the vein of a James Bond theme, getting things back on track. With perfectly harmonious layers of backing vocals, monster beats and subtle but catchy electric guitar, it almost evokes Mutt Lange-era Def Leppard. Granted, Timberlake's silky crooning is totally different from Joe Elliot's singing, so nobody is going to mistake it for a Def Leppard song, but those elements in particular are there and it certainly sounds like what one would expect an R&B ballad produced by Mutt Lange to sound like, which I consider a positive thing The final third of the song feels awkward, though. It just kind of breaks away and dissolves while JT sings the words "fucking amnesia" as many times as he can.
"Only When I Walk Away" finds Timberlake flirting with rock again with its cranky electric guitar and slamming beats. Fortunately, this time the rock guitars work entirely in his favor, helping to crystallize the addictive meth of a song. It's rather hypnotic, too, and you're sure to hear him singing the line "only when I walk away" over and over again in your head for the rest of the day after you listen to it. Not that you'll mind. It's one of 20/20's most pleasurable experiences. Even as it meanders during the final third of the song, you won't find yourself tempted to skip to the next track, although it happens to be a wonderful tune. It's the album's last listed song — there's a hidden track after — and it's an inspired, uplifting song about how it's not a bad thing to fall in love, something listeners really need to hear after all of JT's break-up material. (You'd think there would be less break-up stuff, considering that he's happily married to the gorgeous Jessica Biel, but perhaps he's still not over Britney because he sure does a good job of pretending to miss someone.) "You might fuck around and find your dreams come true with me," he sings joyfully. As for that hidden track, well, it's plenty worth sticking around for. Entitled "Pair of Wings," it's a beautiful, glorious acoustic ballad sans percussion and it'll certainly have you wishing he'd done more songs like it on the album. It's such a tender delight. In fact, it's probably this listener's favorite song on 2 of 2.
Ultimately, the good songs on 2 of 2 are superb enough that they outweigh the clutter and bloat of the songs that either overstay their welcome or just don't quite go anywhere to begin with. And when you look at The Complete 20/20 Experience, it's easily one of the most adventurous and accomplished double albums ever. Suffice to say that Timberlake has inherited Michael Jackson's position as King of Pop.