You may remember April Kae from season 10 of American Idol. The gorgeous blonde singer auditioned in San Francisco and impressed the judges with her potent voice and star quality, successfully moving on to "Hollywood Week." But her musical journey began many years earlier when she took vocal lessons and studied classical piano as a child. She went on to participate in many local and national talent shows, winning her first singing competition when she was just 16 years old.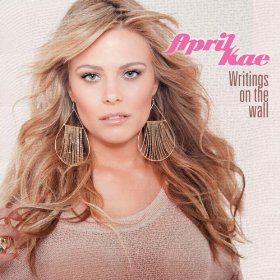 While her American Idol journey ended with "Hollywood Week," April wasn't the least bit discouraged. She took the invaluable advice she received from the Idol team, which she found very supportive, and headed into the studio to record her first solo single, "The Writings on the Wall."
Listening to "The Writings on the Wall," which was released during September of 2012, it's obvious that April is living up to the high standards set by her influences. Her voice shows the power of Whitney Houston, the soulfulness of Alicia Keys, the emotion of Aretha Franklin and the control of Mariah Carey. The soulful pop tune finds her confidently singing about moving on from a failed relationship. "You went from head over heels to a heart without a beat," she sings during the biting first verse. At times the emotive tune shows her expressing anger, but during other moments her voice beams with the enthusiasm of a truly liberated woman. "There's nothing you can say or do / I'm totally over you," she declares during the infectious chorus. "Now I'm good to go," the song ends and one assumes the clever lyric is meant literally and figuratively.
April wasted no time following up "The Writings on the Wall," releasing her second single, "Runnin' (Let Me Go Away)," during December of 2012. The powerful dance number was helmed by Grammy award-winning producer Bob Brockman (Christina Aguilera, Toni Braxton) and Paulette McWilliams (background vocalist, Michael Jackson, Marvin Gaye). A truly irresistible song, it begins with a slick, throbbing bassline and proves to be entirely trance-inducing with its heavy, insistent beat. "Let me go away / let me leave today / cause I'm determined to walk out that door / not to somebody new / I'm just running from what you say and the things that you do," she belts during the addictive chorus, her voice ripe with emotion. During the verses, there's an air of melancholy and a precious vulnerability to the way she sings it, but during the chorus she's fierce, projecting remarkable strength.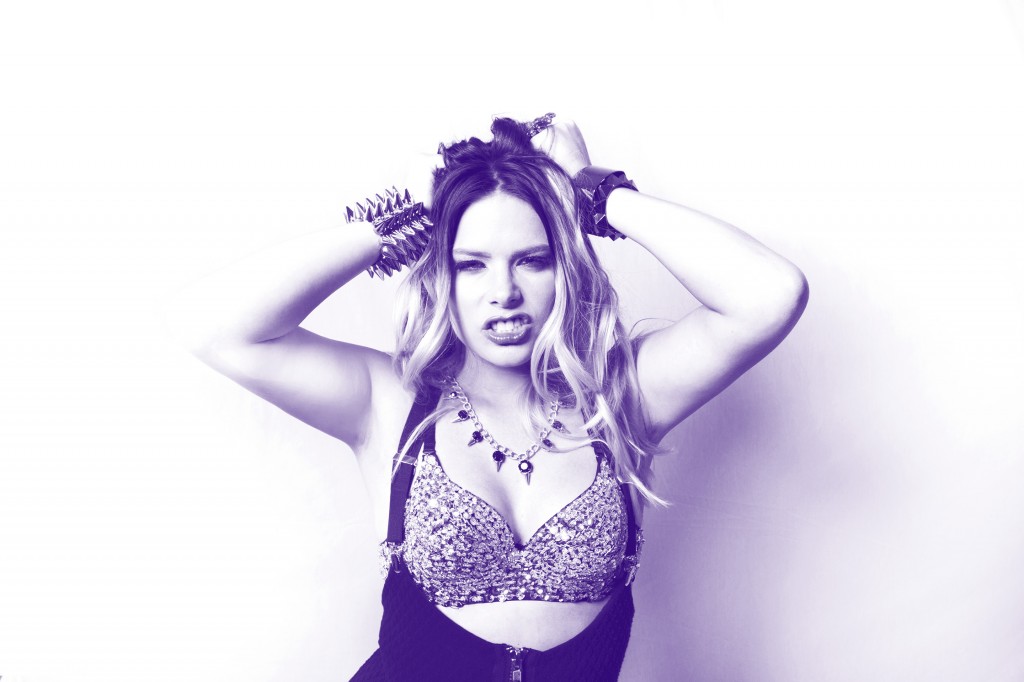 Released last month, April's new single, "Love Bomb," is a vibrant mix of tasty pop and sultry R&B that continues with her theme of exploring failed relationships and break-ups. April co-wrote the song with Justin J, who also produced the stunning track. "You fooled me once / but twice it's shame on me / and I've had enough / the fuse is lit," she sings, her voice overflowing with sugary sweetness one moment and dripping with venom the next. The song is centered around a punchy kick drum beat and a subtle but slick guitar lick. "Another love bomb / ready 'bout to blow / would you look at me / look at you / who's gonna say it first," begs the second half of the contagious chorus, which features some lovely, synthesized bass to give your subwoofers a proper workout. Her vocals here possess the prowess of Rihanna and the depth of newcomer Skylar Grey.
April Kae is clearly as smart and skillful as she is pretty and charismatic. Having now tackled pop, dance and R&B, she's quickly proving that she can do anything she sets her mind to and I can hardly wait to hear what she does next. Here's hoping it's her full-length debut.