Smoke Season was formed during early 2013 and combines the diverse talents of Gabrielle Wortman and Jason Rosen. Their music is quite the hybrid, combining elements of Americana, folk, rock and electronica. They've recently garnered attention with their successful August residency at the Los Angeles venue The Echoplex. Hot Coals Cold Souls is their self-produced sophomore EP and was released on July 29, 2014, following March 2013's EP Signals.
The EP opens with "Badlands," which blends a wicked bass guitar line with booming beats and sparkling electric guitar, including a short but sweet guitar solo. Summing it up isn't easy, being that it's been crafted using elements of so many genres. To put it simply, it's like a rock drummer sitting in with a folk band with the skins nearly as audible as Gabrielle's vocals, which are quite beautiful — very charismatic — and sound both delicate and powerful all at once. "I never hurt a fly 'til you told me to put down the gun," she sings boldly. In addition to layering her voice luxuriantly, Jason contributes some additional vocals, especially during the chorus. His voice isn't as prominent as hers but I can't imagine the song without it.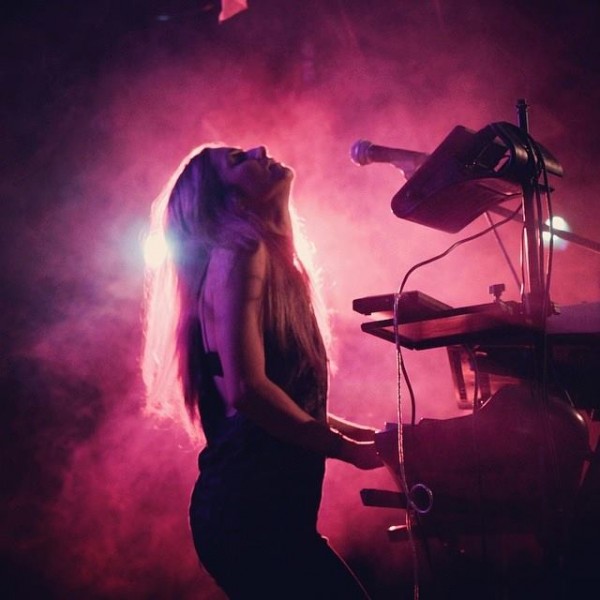 The exuberant "Simmer Down" follows and would seem to sport a looped electronic beat during the verses and live, sonorous drums during the chorus. In addition to plucked-sounding guitars — très Americana — it features flourishes of slick quote unquote normal electric guitar playing. "Simmer down, simmer down," Gabrielle sings, her voice syrupy sweet. But at the very end her voice grows especially intense, erupting with emotion, almost channeling Janis Joplin. To some degree this one reminds me of Grace Potter and The Nocturnals.
"Opaque" begins like subtle, electronic chill-out music but soon explodes into a grandiose rock song for the chorus, essentially taking things from one extreme to another. But turning genres on and off like switches is clearly what Smoke Season excels at. "You ain't getting me / You ain't getting me," Gabrielle sings with a sense of urgency, like she's fighting for her very life. Her voice always conveys emotion, but it's especially potent here.
Finally, the instrumental outro track "Fool's Gold" begins with electro-tinkering and sparse piano notes and continues with layers of electronic sounds, like bursts of synthesizer with a lot of reverb. Or at least that's what it sounds like to me. There are so many things going on during this abstract track that it's hard to say what's what. It's rather interesting but I'm not quite sure that I'd call it a song. But the first three tracks are songs. Damn fine songs.