Review and all photos by Maia Kennedy
When the news broke 7 months ago that the Foo Fighters were coming to Boston, tickets sold out instantly. Several months later, an audible gasp went out worldwide when Foo lead singer Dave Grohl broke his leg on tour in Sweden. It looked likely that they would have to cancel the rest of the tour. But Grohl wouldn't be held back and immediately made alterations so he could continue with the rest of the tour. This of course made their visit to Fenway all the more special. Boston welcomed the Foos with an almost rabid excitement. Everyone wanted to see Dave, cast and all, on his Throne of Guitars!
Night #2 at Fenway started with the British rock duo Royal Blood. Amazing that with just two instruments these guys filled the park with such a rich sound! Bassist/singer Mike Kerr and drummer Ben Thatcher captivated the audience; every song sounded like a hit single. They have been likened to the White Stripes and Black Keys, but the comparisons don't do them justice. They seem to employ the Pixies theory of "Loud Quiet Loud" but their sound is truly unique. Royal Blood are hard to categorize: a trippy, bluesy, alternative rock with a hard base that just knocks you off your feet!
This was a huge sellout crowd, about 40,000 people, filling every space in Fenway Park. Kerr interacted comfortably with everyone in the audience, as if he were playing in a small club, but this was no small club. This large crowd sang along, their voices resonating through the park as he raised his hands conducting them.
Royal Blood finished their set with a wave of energy as Thatcher threw a drumstick at Kerr who joined him on the drums. Their last song seemed to still be bouncing off the walls even as they exited the stage.
Hometown favorites, the Dropkick Murphys, filled the stage next starting with "The Boys are Back." They continued with a whole line of Boston-themed songs, from State of Massachusetts to Shipping Up to Boston and more. These guys really define "Boston Strong" for everyone here; they've forged a bond with so many people in their audience over the years. Last night they dedicated "The Rose Tattoo" to the five fallen US Marines in Chattanooga, TN. One of the marines, Thomas Sullivan, was not only a Massachusetts-native but also a Dropkick Murphys fan. This seemed to make the tragedy more personal, even for those who didn't know him. All the songs had people dancing in the aisles and raising their fists to the band in solidarity. It was awesome to hear the Red Sox anthem "Tessie" being performed live while we were actually there, standing in historic Fenway Park!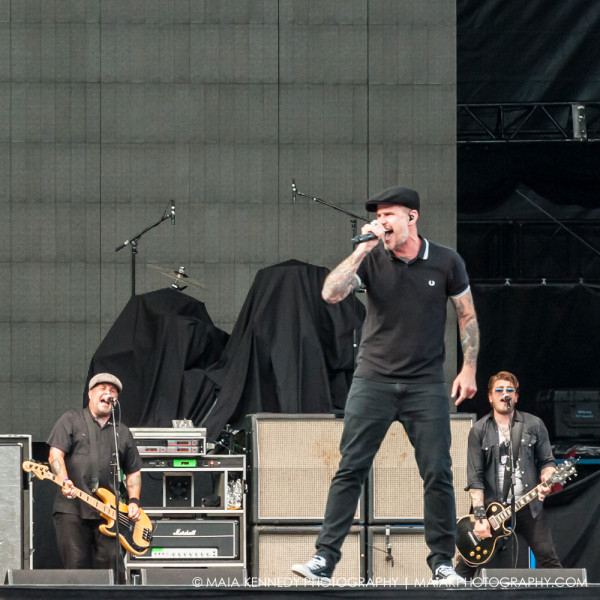 The lights of the park were out for sometime while the stage was prepared for the Foo Fighters. When the lights first came up on stage there was a lot of excitement and you could see a wave of cell phones light up as people held them high over their heads in eager anticipation.
The Foo Fighters came to impress, their non-stop energy lasting over 2 ½ hours! With their large anthology of music, they easily filled the time with one audience favorite after another. Dave interacted comfortably with the audience. It was just like hanging out in your best friend's basement, shooting the shit after school. After many songs he'd shake his head laughing and remark that it freaked him out to hear everyone yelling FOOOO, which sounded a lot like a BOOOOO.
The night was filled with one surprise after another. We finally got to see the actual video of Dave taking a header when he broke his leg. I don't know how that footage was kept off the internet! He even invited his orthopedic surgeon, Dr. Lew Schon, onstage to sing lead covering the White Stripes', "Seven Nation Army." The audience was thrilled, instead of yelling FOOOO they were now yelling LEWWWW.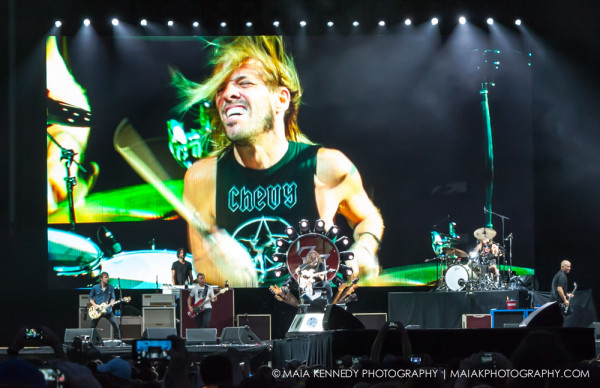 This weekend was filled with many Boston favorites. First, the shows were held at the beloved Fenway Park. Well-known local bands Mission of Burma and the Mighty Mighty Bosstones kicked it off Saturday night and the Dropkick Murphys opened on Sunday night. Sully Erna, lead singer for the Boston-based Godsmack, was another surprise guest Sunday night. Strutting onstage, proudly wearing a Boston Strong shirt, he joined the Foos for a hard ass cover of Alice Cooper's, "School's Out." The weekend was filled with many landmarks of the Boston music scene; maybe Dave is planning a Boston show for an upcoming episode of Sonic Highways? Lets hope!
Royal Blood Setlist:
More Royal Blood Photos: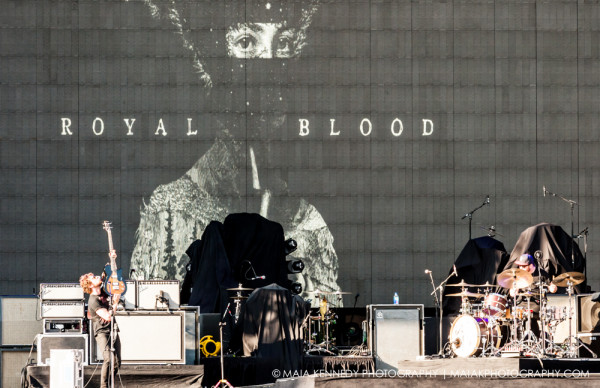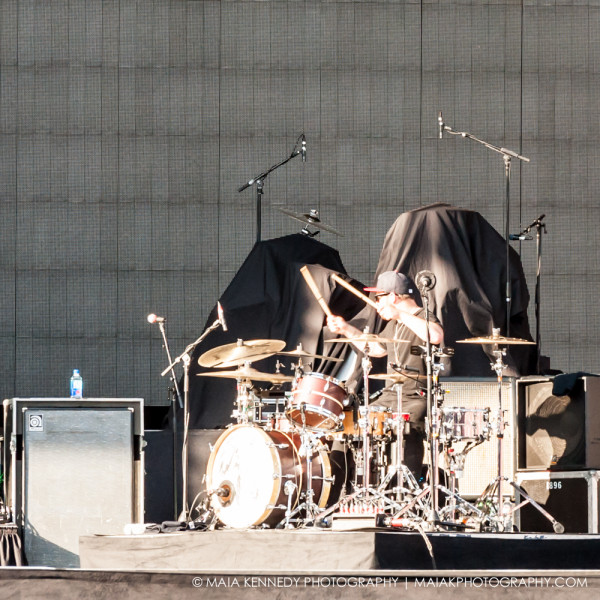 Dropkick Murphys Setlist:
The Fields Of Athenry 
(Pete St. John cover)
Rose Tattoo 
(Dedicated to the 5 fallen US Marines killed in Chattanooga)
Dirty Water 
(The Standells cover)
More Dropkick Murphy's Photos:
Foo Fighters Setlist:
Let's Go 
(The Cars cover) (Snippet during band introduction)
I'm the One 
(Van Halen cover) (Snippet during band introduction)
Seven Nation Army 
(The White Stripes cover) (With Dave Grohl's orthopedist, Dr. Lew Schon)
My Hero 
(Acoustic)
Times Like These 
(Acoustic)
Under Pressure 
(Queen & David Bowie cover)
School's Out 
(Alice Cooper cover with Sully Erna from Godsmack)
More Foo Fighters Photos: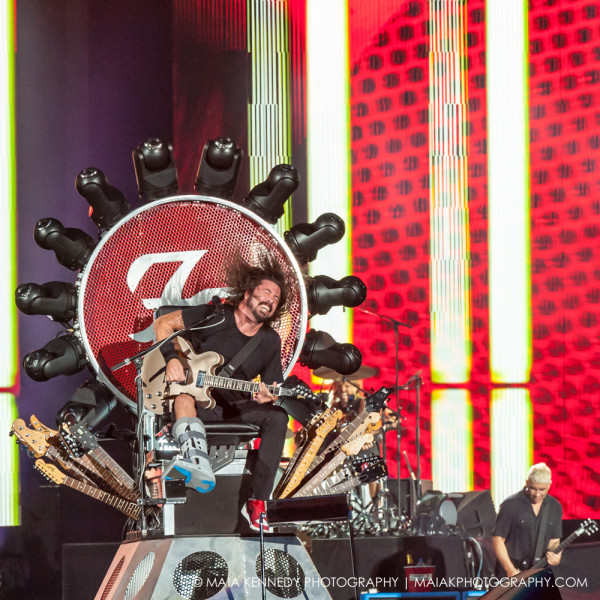 Review and all photos by the immensely talented Maia Kennedy.  Ignore the "written by" below — Mike only posted this one.  Maia wrote it.  Special thanks and cheers to her!