by Michael McCarthy, editor/publisher
As I mentioned in my letter from the editor, my focus at this point is on interviews, something I think I'm much better at than writing reviews anyway. When I'm not doing interviews I'll be hard at work writing books; being an author of fiction and non-fiction has always been my big career goal. I've certainly never aspired to do album reviews for Pitchfork or Rolling Stone, both of which I like; I just feel like I'd never be a good enough critic and I don't enjoy writing reviews enough to try. So, don't expect many #albumoftheday posts anytime soon. Also, I'm only going to do #songoftheday posts when I find songs that I truly believe are worth mentioning. I'm not going to hype mediocre tracks just for the sake of having a #songoftheday every Monday through Friday anymore. This column, Catching Up, is where I'll be covering albums and other entertainment-related things I feel strongly about.
The first album that comes to mind is Róisín Murphy's Take Her Up To Monto, which was just released on 7/8/16. It consists of nine songs, many of which I believe to be among her best to date. From the synthy opener "Mastermind" to the melancholic "Thoughts Wasted" to the edgy "Ten Miles High," these are not cookie cutter, molded pop songs. No, they're what Lady Gaga would call "art pop," as it is obvious that Róisín was more concerned with making surreal songs than she was about making "accessible" music. Don't get me wrong, many of the songs here are ultimately accessible. It just might take a few spins for you to truly get absorbed in them.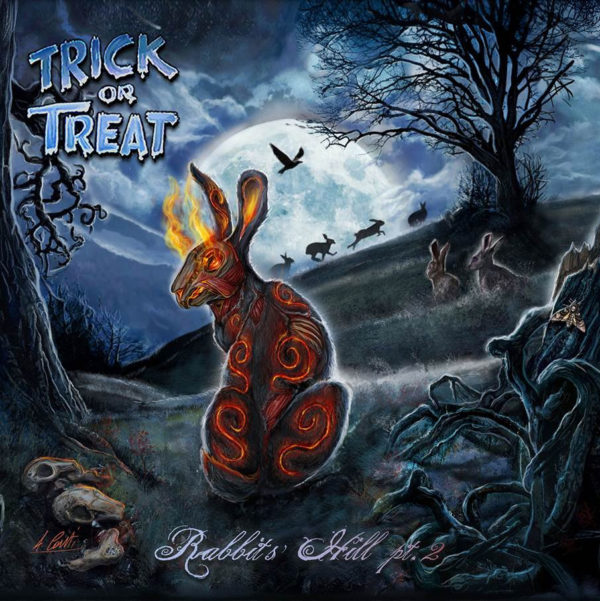 Another just released album I'm really digging is metal outfit Trick or Treat's Rabbit's Hill Pt. 2, which is out not on the first rate Frontiers Records label. Trick or Treat got their start as a Helloween cover band and the great pumpkin band's influence is felt all over the album. Rabbits Hill Pt. 2 follows, you guessed it, Rabbit's Hill Pt. 1. Both albums are concept albums based on Richard Adams' novel Watership Down, which just so happens to be one of my favorite books of all-time. It's equal parts suspenseful and heartbreaking, everything you want from a good novel, and superior to at least two-thirds of the novels being published these days.   My favorite song on this album is "Never Say Goodbye," a classic metal ballad featuring Sara Squadrani.  "01.Inle' (The Black Rabbit of Death)"  and "They Must Die" are excellent, too!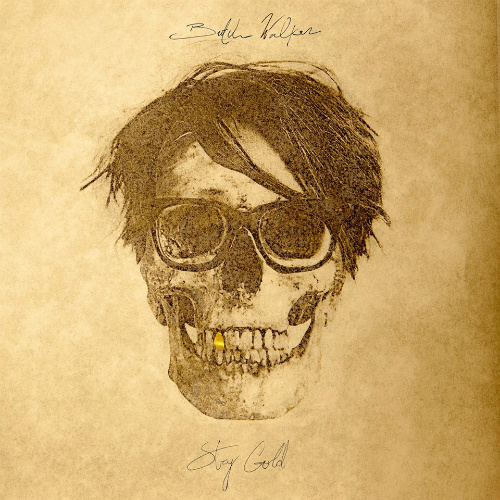 One song I can't get out of my head is Butch Walker's "Descending," an exquisite, country-flavored ballad that finds Walker dueting with country singer/songwriter Ashley Monroe. The track is streaming exclusively on Wall Street Journal, which I think is pretty lame, but if they're paying him for it then I guess it's cool because the guy is a superstar in my eyes and deserves to be richly rewarded for the many spectacular albums he's graced us with, my favorites being Letters and Sycamore Meadows. The only album he's ever done that I didn't absolutely love was The Spade. I think that one rubbed me the wrong way because there was a lack of ballads, ballads being what I've always felt Butch does best. Anyway, "Descending" hails from his new album, Stay Gold, which will be out on August 26th.
I've also fallen in love with an album I found at random – on Spotify, I think. The artist is called T.O.L.D and the album is called It's Not About The Witches. The songs are very, very eclectic. Opener "The Fool" is largely instrumental, albeit an intriguing if slightly ominous one. "Lucifer's Eyes" almost has a slight reggae vibe and then there's "Live & Let Go," the song the labum's title hails from, which is downright mesmerizing. It might not be about the witches, but it incites people to "gather around the witches," and makes me think of a coven dancing in the moonlight," which is great. I'm all about the witches right now, my new novel being about a trio of 14 year old witches, who have to cope with the ramifications of their spells along with the usual high school bullshit; parties, bullies, crushes, etc. It's called Book of Shadows, which is what a witch usually calls their book of spells, notes, etc.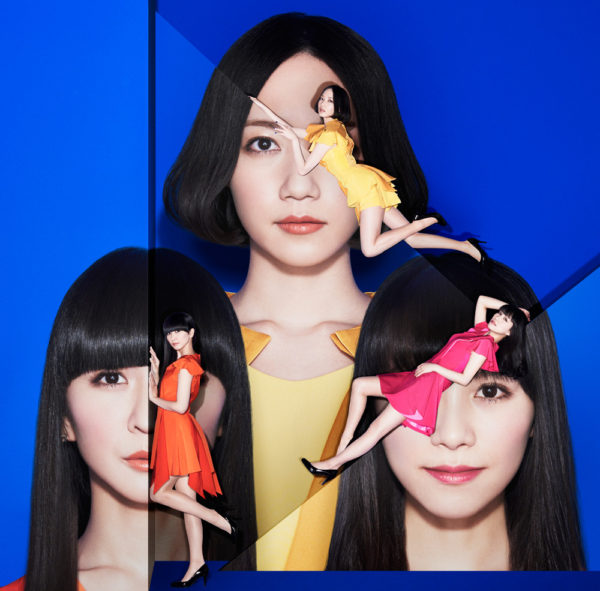 In the J-Pop department, I'm in love with Perfume's latest album, Cosmic Explorer. Once again, it's produced by Yasutaka Nakata from CAPSULE, who also produces Kyary Pamyu Pamyu, who recently dropped a killer Greatest Hits package with all of her stellar singles, new songs, fan favorites, and – if you buy the 3 disc version – some wonderful extended mixes of her songs, many of which I believe were previously unreleased. Getting back to Perfume, I've found Cosmic Explorer to be their most powerful album to date, the songs packing a lot more emotion this time around – or so it seems to me – which compliments the production brilliantly, whereas I felt some of their previous work relied too heavily on dazzling the listener with their sharp electro-pop production. All and all, Cosmic Explorer finds them at their very best and I'd consider it mandatory listening for J-Pop fans, especially those who, like me, have grown bored with the sound of most J-Pop, which has gotten way too formulaic during recent years.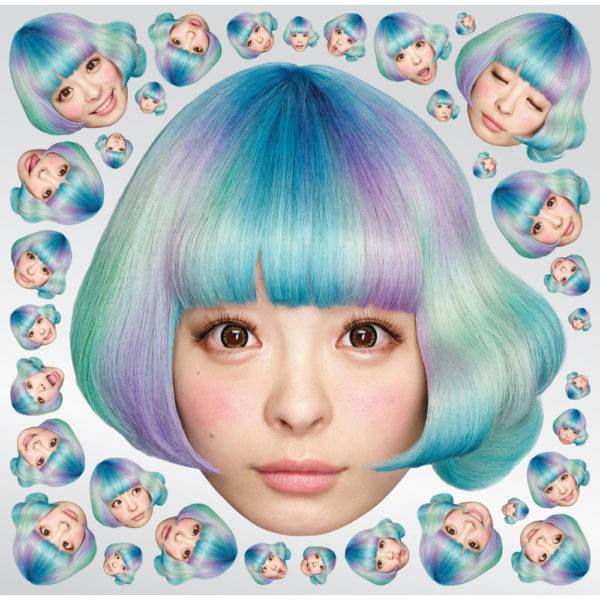 Also, I am surprised to find myself really loving Ayumi Hamasaki's Made In Japan. For the past few years, I felt like everything she was doing was just a tired attempt to copy what she'd done in the past. The real trouble with this was that the albums often lacked a unique feel whereas all her albums up to and including Rainbow all had their own vibe, their own sound. Instead of continuing to do different things she became something of a parody of herself. With Made in Japan, her songs are all amazing and each has its own feel, giving the album as a whole a cool and eclectic vibe that's more forward-thinking than anything. Even a song called "Flower" sounds dark and furious, complete with a monstrous heavy metal drums and a scorching guitar solo, which many of her past songs had but it's still a good one, if short but sweet. Ayu is truly back with this one and she's on fire.
Lastly, I have to praise Hitomi Yaida's excellent Time Clip. It's classic Yaiko, as her fans affectionately call her, while also sounding new and invigorating. It's not as mold-smashing as Ayu's Made in Japan but it is just as much of an instant classic. Besides, Yaiko has one of the most different voices in J-Pop/J-Rock. When you hear her, you immediately know it's her. I can't say that about very many J-Pop artists I listen to. I'm sure the language barrier is a factor, but there are certain voices that stand out, like Yaiko, Ayu, Namie Amuro, Utada Hikaru, etc. Speaking of Utada, those two songs she gave us earlier this year were beautiful, but a whole album of new material is long overdue and would be greatly appreciated.