Today I went to order Melanie Martinez's killer art pop album Crybaby on Amazon and it was 18 and change. Noticed that it's also available on cassette for 24 and change. This is ridiculous. I know some people feel nostalgic about cassettes and I actually ordered a new cassette deck today, so I kind of get it, but cassettes sound inferior to CDs and vinyl so I don't get why you'd want something on cassette when it costs more than vinyl. Now, if cassettes were 9 bucks, which they should be, as they were always lower than CDs, then I might buy something I already have on vinyl on cassette just for the novelty of it, but it would have to be an all-time favorite album. Anyway, I'm so bummed that my cassette died, especially because I was told that it was just because I didn't use it for years. My parents' one is likely dead, too, because they haven't used it in longer. I wish someone would have told me that you need to use it periodically or the elastics or whatever end up getting hard and breaking or whatever it is that happens to them. Would have been nice to have a warning. I've got a VCR that still worked great a few years ago that I'm going to try soon. Hopefully, that's not dead, too. That said, my worldwide VCR that I paid a thousand dollars to decided to die on me. First, after I shipped it to California it stopped playing PAL and SECAM. It would only play NTSC, which is the VHS format here in the states. So, it was downgraded to being a plain old VCR that cost me 1000 dollars. Then, after I shipped it back to Massachusetts when I moved back after 3 years, it just wouldn't work at all. I might open it up and see if I can fix it, but I know jack shit about fixing stuff. Besides, the actual computer thing that converts the foreign videos so you can watch them must be busted for that feature to have stopped working after it was shipped to Cali. Now, let's talk about some music…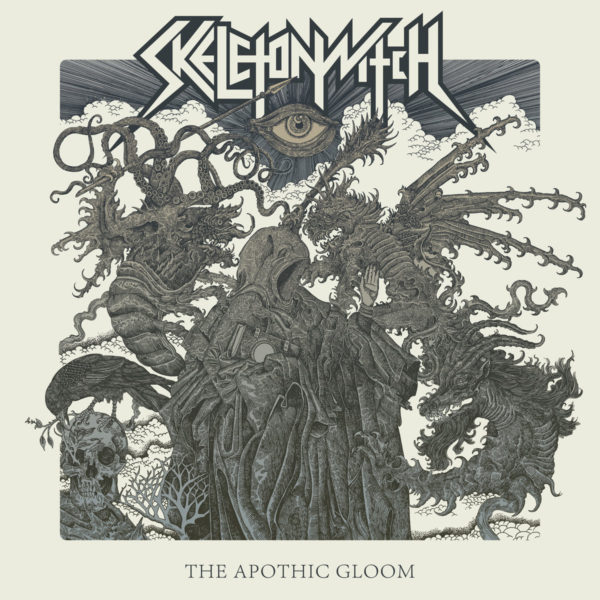 First, in the metal department, Skeletonwitch's brutal new EP The Apothic Gloom is out today and it's so in your face it's liable to rip your face off. I know some fans are bummed that they have a new singer (Adam Clemans of Wolvhammer fame), but these things happen and the band is still killer so they should get over it. Although it's only four songs, this EP just might be the best thing they've ever done, actually. I love all of their albums and some of them are veritable classics, but they expand their palate nicely here, doing a couple of epic songs with different guitar styles adding some color. Meanwhile, they deliver what is possibly the catchiest death metal song of all time with "Well of Despair." You can buy it directly from the fine folks at Prosthetic Records here: http://store.prostheticrecords.com/b/skeletonwitch
There are a few pop EPs that I'm really into at the moment. Olivia Holt's gorgeous Olivia, Hailee Steinfeld's mighty Haze and Daniella Mason's vivid Technicolour. All three of them are pop music and they're all kind of in the same vein, as they're exquisitely produced with loud beats and pretty voices. They're also singer/songwriter type pop songs, to the best of my knowledge. I don't think Doctor Luke or Max Martin has anything to do with them and thank your deity of choice for that. Now go make a playlist on Spotify with all three of these EPs on it and let them blow you away. Or listen to the playlist I've made below. (I've added Lyra's powerful W.I.L.D as a bonus; she's the next Florence and the Machine. Amazing talent.)
One single I'm in love with at the moment is Placebo's "Jesus' Son." It's like a cross between Meds-era Placebo and The Killers first album with it's luscious synth providing a nice contrast to the raw guitars over it's seductive  melody.
Suicide Squad: The Album is generating a lot of hit singles, but for the most part I found it to be rather lackluster. Skrillex and Rick Ross' "Purple Lamborghini" is top notch, to be fair, but did we really need a Panic! At The Disco cover of "Bohemian Rhapsody"? I guess Brandon Urie – and whoever his hired guns are at the moment – didn't exactly butcher it, but they also didn't put their own spin on it. It's all so very paint-by-numbers. Granted, people would cry blasphemy if you tried outright reinventing that one, but it just sounds so dull to me. Also, Grimes' "Medieval Warfare" failed to impress me. I wanted to vomit when I heard it begin with heavy metal guitars. This is coming from someone who loved her Art Angels, too, so it's not like I think she should be remaking Visions. I just don't think heavy metal is her style. The production also sounded pretty bad there. Then you've got Lil Wayne, Wiz Khalifa & Imagine Dragons with Logic, Ty Dolla $ign & X Ambassadors on "Sucker For Pain," which is far from being a trainwreck but still feels like it's a case of too many cooks in the kitchen. It definitely made me wish the trios would have each done their own song instead of having six talented artists crammed into one.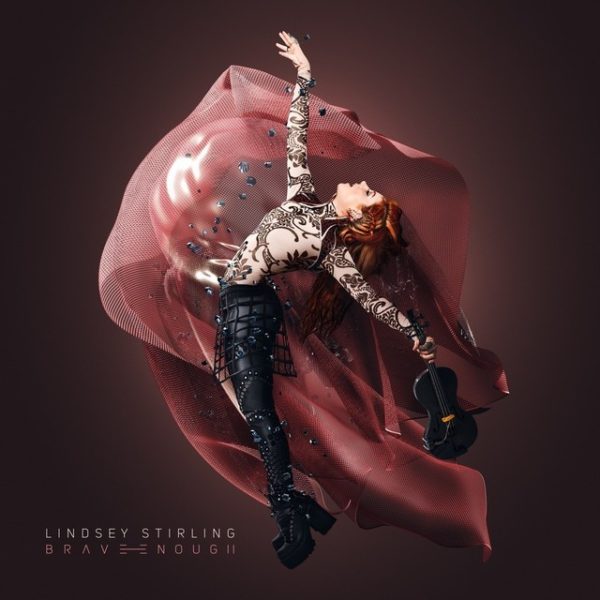 I'm just listening to Lindsey Stirling's "Brave Enough" for the first time as I write this, but I can already tell you that it's superb. The things she can do with a violin are mind-blowing and I love how she does them over hip-hop and pop beats. She has more songs with vocals this time, which is fine by me because I feel like they only add something to her songs, unlike those who think they take something away from them. I can see why classical violin fans would prefer the songs without them, but if you're just an all-around music fan I think you'd really enjoy them. The title track featuring Christina Perri is especially beautiful. "Hold My Heart" featuring ZZ Ward is another that's really impressed me.