Capsule reviews — mini reviews — are something new here at Love is Pop.  Not only are they shorter, they're written in a more personal, almost spontaneous, blogging style.  If you prefer shorter reviews like this, let me know.  My reason for doing this is so that we can cover more albums by not always writing a huge, in depth critique of them.  And we're looking for writers, so if you think you could write some capsule reviews for us, send us a couple of samples.  This site is a labor of love and nobody gets paid here, but we can deliver your work to our readers and you'll have something else to list in your CV.  And if you prefer our long, in-depth, feature reviews, fear not, they're not going away.  There might be slightly fewer of them but you shouldn't notice a huge difference.
ROBIN THICKE: PAULA
The "problem" with this album is that it's nothing like his previous album whatsoever. There are no pop beats here at all. It's all mellow, R&B-flavored tunes done acoustically. Some of them, like "You're My Fantasy," are fairly good. They're just not what Robin Thicke's fans would have ever expected from him. These are like John Mayer songs. And it does seem like he's trying too hard. Apparently, the album is just one big tribute to his wife Paula, hence the title. But he really should have included at least a few songs with pop or R&B beats that pop radio could play. He had the opportunity to have another "Blurred Lines" style hit here but he didn't even try to do that. I'm all for artists not wanting to rehash their old music, but to completely flee the genre is just odd and you can't blame pop and R&B fans if they don't like this.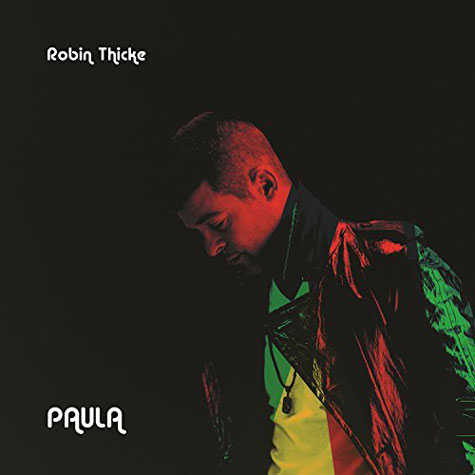 JOHN BARROWMAN: YOU RAISE ME UP
If Robin Thicke doing acoustic, almost folk-style fare is surprising, this album from John Barrowman of Torchwood and Arrow fame is a shocker. It seems he went the Pledge Music route for this project, so his fans must have liked the idea and I'm sure they're quite pleased with it. Me, I'm on the fence. It seems the album is all covers and it feels odd that someone we've never heard an album from before would release such an album, as opposed to an album of original material. That said, he certainly does these songs justice. And he does put his own spin on some of them. The album opens with a riveting cover of Christina Perri's "A Thousand Years," which he makes quite epic by adding a whole chorus of gospel singers at the end of the song, a move that makes his version rival the original. And his take on the Demi Lovato staple "Skyscraper," which was written by one of my favorite artists, Kerli, is like hearing Barry Mannilow cover the song, which actually isn't a bad thing. But some of the older songs he covers like "Listen to the Music" and "Bridge Over Troubled Water" just feel like karaoke.
BORGORE: #NEWGOREORDER
Perhaps giving your album a title with a hashtag in it is a little silly, but Israeli electronic dance music producer and DJ. Borgore probably means for it to be. He clearly has a good sense of humor, as evidenced on the intro title track where he has actor Malcolm McDowell tell listeners to imagine a world as glorious as a Victoria's Secret fashion show, a world where people look like their profile pictures. Clearly it's meant jokingly when McDowell says, "Imagine a world as perfect as Kate Upton's breasts." This sense of humor actually runs throughout the album, like during "Syrup," where he has a girl say that she wants the syrup in her mouth, that she's feeling thirsty. You can't take that seriously. It's as ridiculous as The Chainsmokers' "#SELFIE." And then there's "HATE" where he states that he wants to fuck a girl like she's a certain famous Taylor, that he's going to fuck her like he hates her. But, questionable lyrics aside, Borgore knows how to produce and what he has here is a solid dance pop/dubstep album that's sure to please music junkies who still think that dubstep is the best thing since drum 'n' bass. And there are infectious songs with actual singing, like "Decisions" featuring Miley Cyrus and "Kill Them All" featuring Love is Pop favorite Adi Ulmansky.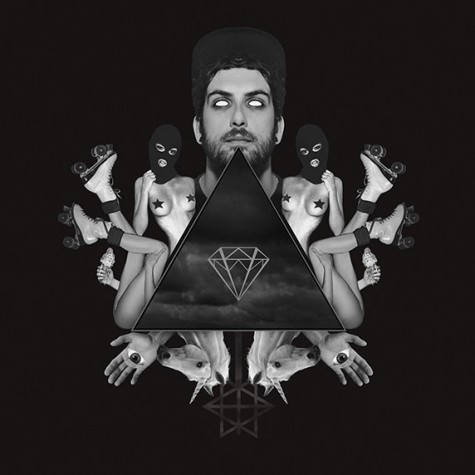 CHRISTINE AND THE QUEENS: CHALEUR HUMAINE
The translation of this album's title is "warmth human," but I believe she means it as "Body Heat." Regardless, it definitely lives up to it, this whole record emitting warmth throughout its 11 wonderful tracks. Christine is a French artist, and France is where this album was released, but many of the songs are in English and are worthy of your attention even if you normally hate French pop. Besides, this album doesn't have your typical French pop sound that you probably imagine when you hear someone say "French pop." That traditional sound still exists, but it's mostly done by older artists. Christine's songs — even the French ones — just sound like synth pop and electropop and sometimes dance pop. And this is all art pop written entirely by Christine and the Queens (except for the Kanye West interpolation I'm about to talk about), not pre-fab pop written by a bunch of hit-makers. My favorite track is "Paradis Perdus," which is mostly in French but partially in English, the English parts being interpolations of Kanye West's "Heartless." I loved when Dia Frampton sang that song — as opposed to rapping it — on The Voice and Christine's interpretation is equally marvelous. I love how Christine worked the chorus, and even a verse, into her own song and made it fit so perfectly even though the rest of the song is in French. If you like artsy pop with electronic beats you simply must check out this album. If you can't find it on Spotify or the like yet then check out her EP Nuit 17 à 52, which I believe is on Spotify throughout North America and Europe.