review by Barnaby Thornton
Reviewing this album was no easy task. I tried to be smart. I tried to be a "music journalist". I tried every analogy under the pale green sun; sick with responsibility as I wrote my way through reawakened volcanoes and uncaptured Polaroid with too much sweetener in my veins, yet not a single ounce of coherency. At one point I even tried consulting my cats for a little creative enlightenment, asking: how do you write so favourably about one of your best-loved bands without sounding like a complete arse? Sure, I was just as stumped by the end of their schooling but at least I'd never felt so clean (talk about a 'bum steer'.)
What is obvious however, is that even if I hadn't foolishly agreed to sum up my feelings for Ghost Notes, its fourteen tracks would have been playing loudly through my head – repeatedly – these past 48hrs, regardless. Why? Well a.) Quite simply it rocks and b.) My name is Barnaby and I'm a Veruca Salt addict…
Listening to an entirely new album by the original group line-up can only be compared to finding your initials in the heart-shaped bark of a tree you'd long thought was sawdust.
[For those that might not recall, once upon a thigh, the Veruca Salt we see and hear today became a very different beast. There were public fall-outs circa 1998 and subsequently, the salt-squad saw a fair change of faces. After far too long apart, Nina, Louise, Jim and Steve have now reunited for the greater cause of humankind…to once again rock n' LOL as the gods of holy noise intended.]

For me personally, it doesn't matter how they got back to this point of making music together again. Once those guitars fire up and pedal kicks skin – all those little details of the past – the shavings and the splinters – they all burn under the magnetospheric beauty of Nina and Louise's perfectly honed harmonies. And in an instant, their twisted vocal symmetry etches twenty-two years of ringed history into my cranium with love and long-yearned for familiarity.
Although long-time Veruca Salt fans will find fiery fractions of this 2015 offering familiar, the Brad Wood-produced Ghost Notes plays to evolve as much as it does haunt. 'Eyes on You', 'Love You Less' and 'I'm Telling You Now' recall the infectious and unapologetic pop panache of their '97 album Eight Arms To Hold You in far gravellier fashion.  Whereas tracks like 'Come Clean, Dark Thing', 'Triage' and 'Lost To Me' use past grievances to push their sound further forward. Burrowing deeper into the pink squishy darkroom between our ears, the band cleanse themselves of the chemicals that once bleached their beloved image from our sights – wringing their long-developed demons dry from paper to pedal with more seething power than ever!
Like the stinging glint of sunlight in a rear-view mirror, 'Prince of Wales' blinds with its quiet-to-loud reminiscences and breezy rolling bassline. Post's vocals quiver and uncoil ('Resolver' style) over an emotional highway, before the song's blisteringly raw choruses come crashing towards us in clouds of liquid metal. Can you feel your heart crush under the weight of its sweet debris? …Do you remember that day?
On 'Black and Blonde' Gordon enters the ring like a bulletproof boxer. Her Golden Girl cape and proverbial punches swinging through the air with Chicagoan swagger. Originally a demo from her solo career, the song has now been armored with a new and irresistibly anthemic chorus which sees both singers raising their sonic fists high "…What's that sound?" Why, it's Veruca Salt – kicking your ass!
The 2-minite lead single 'Laughing in the Sugar Bowl' is sure to slaughter any skeptics with its turbocharged saccharine and spite. Has the band's exuberance ever sounded so relevant? Forget the stale and banal, this is the hit rock music's been missing.
Then there's the searing sincerity of album standout 'Empty Bottle', which was almost too difficult to put into words – just whispering ellipses and screaming exclamation points.
It tugs at your every organ over 4 exhilarating minutes then releases you into a reverie of aching marbled acoustics. Nina sings "Love is over, it's over and you can't go back…" and its significance is chilling. Quickly rewind to 2006 and the similar sentiments of her song 'The Time Comes' and you'll soon piece together just how important this album is to those who agonized and rejoiced in creating it.
Album closer 'Alternica' hears the whole band breaking into chorus as though a stage curtain were about to drop over their heads (so be sure to watch those swaying lighters!) However, it's no epilogue. Sounding unlike any other song the band has previously recorded (or any other song – period) its originality and poignancy proves to be more of a prelude to the possibilities hereafter. As the grandeur of its Disney-esque (yeah, I went there) strings and wedding bells begins to fade, Ghost Notes leaves you feeling part of a heavily celebrated fairy tale that's hopefully far from any end.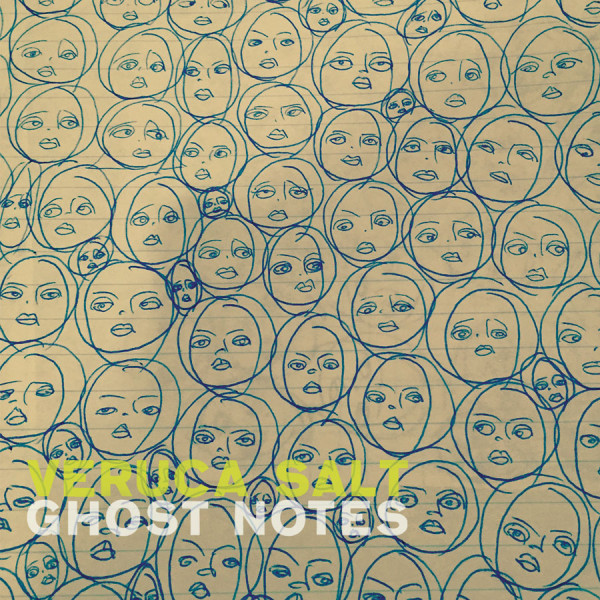 Ghost Notes is now available via El Camino Records.
This review was written by Barnaby Thornton.  (Mike just posted it; disregard the credit below)