As the story goes, Sylvan Esso weren't intended to be a band. Singer/songwriter Amelia Meath had written a tune called "Play It Right" and recorded it with her trio Mountain Man. She then asked electronic producer Nick Sanborn — aka Made of Oak — to remix it in his style. He completed the remix but had a hunch that there could be something more than a solitary remix there. Unlike previous remixes he'd done, he hadn't scrambled "Play It Right" so much as adding to it. Meanwhile, Amelia also sensed that the collaboration could be something greater than the one track. And so Amelia and Nick reconvened in the artistic hub of Durham, N.C. in 2013 accordingly; Sylvan Esso had become a band. Now, after months of recording in Nick's bedroom studio, we have their self-titled debut album.
"Hey mami, I know what you want, Mami" sings Amelia dozens of times during the record's seductive opening track "Hey Mami," which spins a yarn about guys hollering at women who, eventually, find the chivalry to stop. She starts off singing it at a low volume at the beginning, perfectly harmonizing with herself, but that track is cleverly looped throughout the song, which uses handclaps as an instrument, rather than just for embellishment as most artists would use them. But there's more to the track than handclaps and harmonizing, as it packs some major electronic action that's sure to have your head nodding along with the punchy beats. Like many of the songs on the album, it has a distinct quirky vibe, calling to mind the likes of CocoRosie and Cibo Matto.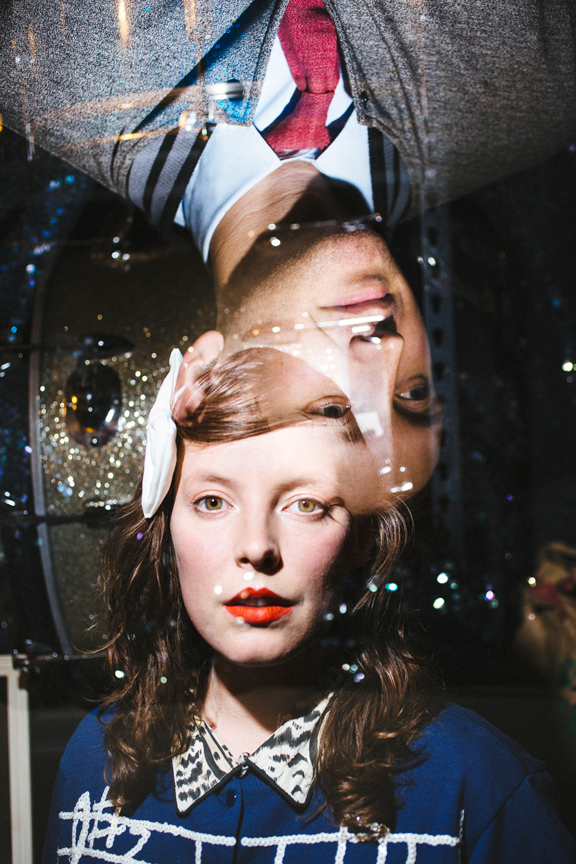 "Dreamy Bruises" follows, immediately beginning with synthesized bass gently bouncing about while we hear the sound of a clock ticking in the background. (It could be something else, but it sounds an awful lot like a clock to my ears.) Where "Hey Mami" uses the call out vocal sample throughout the track, here the clock keeps on ticking and ticking, only occasionally pausing here and there. As a result, it creates a certain level of tension, as one expects to hear an alarm going off — or a bomb exploding — at some point following such ticking. But even if you just view the ticking as light percussion clicking on and on, you must admit that it adds a suspenseful element to the song.
Later, "Coffee" is one of the most exquisitely-produced songs on the album with layers and layers of electronic sounds glimmering and shimmering away, sometimes below the thumping beats and sometimes high above them. "Get up, get down," Amelia instructs and you will, in fact, want to move your body to this gem, which is sure to get heavy rotations in cafes all over the world. This one is somewhat reminiscent of the work of singer/songwriter Caroline.
One of the most danceable songs on the record is the harmonious "Play It Right," Amelia and Nick's first collaboration, although it's possible that it was re-recorded or remixed — if not rewritten — for the album. Here, massive beats slam along while synthesizers hum away gloriously and harmonies intersect with each other in a most fascinating way. If you're dying for La Roux to release a new album, this one should pacify you until that day comes. But, the thing about Sylvan Esso is that their music sounds wholly original. Otherworldly, even. One only compares them to other artists to at least give you, the reader, some sort of idea of what they sound like.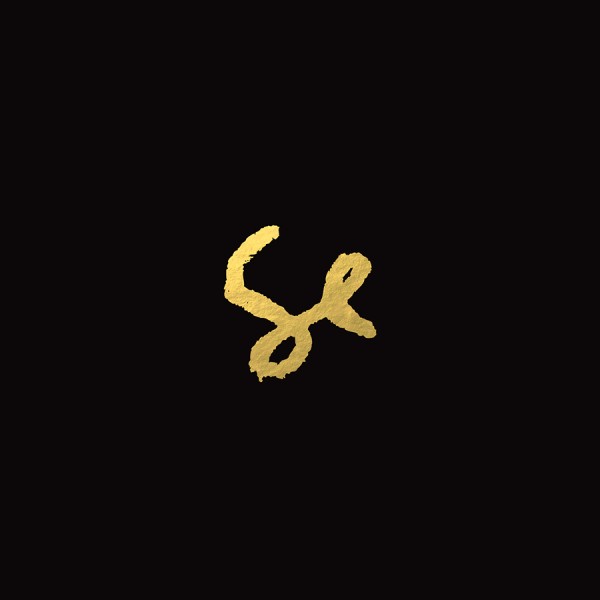 Amelia sings what sounds slightly like a wild animal howling during the light-hearted "Wolf." ("Ah-ooo-ooo–ooo"…) That said, her howling is actually quite adorable, as is the song in general. It's easily one of the album's brightest tunes, even if it's about a martyr. The deep bass and shiny synth create a dazzling number here. Meanwhile, Amelia's voice has never sounded so gentle and pretty.
Sylvan Esso's debut album is one of those rare records that you never forget listening to. You'll probably even remember where you were the first time you heard it, as one might recall when they first encountered the worlds of Björk or Massive Attack. I realize that most people listen to so much music that they rarely fall in love with an album and listen to it dozens of times these days. Something that surely has to do with Spotify and similar services offering up countless albums that you can listen to for free. But, as we comb through all sorts of music, some good and some bad, I think we all hope to find something that's so original and amazing that we can actually stop searching and just get fully absorbed in it, listening to it over and over again. Sylvan Esso's album is one of those records that will make you take pause and take the time to get really *into* it. Their work is on par with all of the artists I've compared them to in this review, if not even better. Check them out now so you can be a taste-maker and tell your friends about them. Otherwise, they'll be telling you about them, as there's certainly going to be a buzz about them sooner than later.