Hailing from Brooklyn, New York, the much buzzed-about indie rock darlings known as Stone Cold Fox consist of members from California to Maine. And when you hear how well they play together on their debut full-length, Memory Palace, you can't help but think it was fate herself that brought them together.
The album opens with a lively number called "Sold," which, of course, would seem to be strategically designed to sell you on the band. Then again, they could have opened the album with just about any of its other nine tracks and they would have sold you just as well. My point being that there really isn't a bad song on this record. As for "Sold," it begins with a slamming drum beat courtesy of David Tedeschi and soon adds an irresistible little guitar riff via guitarist Graham Stone. This is followed by the simultaneous entrance of the super cool, indie-style vocals by singer/guitarist Kevin Olken Henthorn along with some solid bass guitar noodling via Justin Bright and a more than healthy dose of synth by Ariel Loh. "I know the truth you're searching for / But you won't find it in that hall," Kevin sings. "And I know the world has been explored / But you haven't seen it all." By the time the song is over you'll buy any truth the band wants to sell you, eagerly following them down the many halls of their memory palace.

"Come back I can't remember all the things you said," Kevin sings as "Seventeen" opens and reminds us what it was like to be young and fragile and heartbroken. This one has a cool, fresh air of pop rock about it, but the lyrics certainly run deeper than your average pop rock song. Take the final verse, for example: "I was a happy kid when I was seventeen / I had no love to lose I pictured it in dreams / You had no thoughts for me and I had none for you / I was a boy back then but now I'm broke in two." Takes you back, doesn't it?
The band has a fondness for electro-pop and they express it cleverly with bubbling electro-beats during "Times Up." Its blend of electro and rock calls to mind The Killers' album Day & Age, especially songs like "Human" and "Spaceman." But if I had to compare the sound of Memory Palace to that of one particular album by The Killers it would definitely be their debut, Hot Fuss, the production here very much in that vein with the sharp guitars, warming synth and slightly rough around the edges vocal sound. Aside from The Killers, the bands I would have to compare Stone Cold Fox to would be Interpol, Franz Ferdinand and Rock Kills Kid.
One of the album's most immediately addictive tunes is "Darling, Darling," an uppity tune that calls to mind The Cure's classic "It's Friday I'm In Love," The Cure being another band that's clearly influenced Stone Cold Fox. "I got you on my mind / It's a youthful inclination, it's a feeling all the time," Kevin sings. "I want you on my lips / It's a wordless constitution babe, you can sign it with your hips." When it comes to witty lyrics, Stone Cold Fox deliver, seemingly with ease.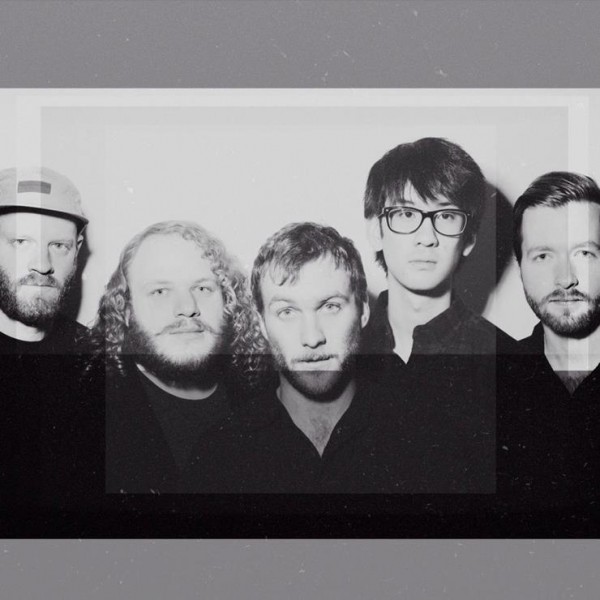 There's a slightly ominous sound to the keyboard part that opens "Graduation," perhaps because most people secretly dread graduation days. Although it's one of their most ambitious tracks and has a wonderful cinematic vibe, it's ultimately a song without any major hooks, yet it more than grabs you and is sure to be one of the songs you remember when the album is over. Of course, mostly what you'll remember will be how happy and nostalgic the record made you feel, which is sure to have you spinning it again and again.
They say a proper debut encompasses everything the artists have experienced up until making said albums. Yet so many debuts are largely about what the artists are thinking and feeling in the present, ignoring the wealth of material from their past. This is clearly not a mistake that Stone Cold Fox has made. On the contrary, they've done an exemplary job of mining their memories about youth and pouring them into these 10 heartfelt songs, reciting relatable stories you won't soon forget.