A few months ago I caught Scott Weiland and his band, The Wildabouts, when they performed in the Wolf Den at Mohegan Sun Casino. And he was at the top of his game. He sounded fantastic, seemed to be enjoying himself and was full of energy. All of these things are also true about his new album, Blaster, which I find myself enjoying more than the last couple of albums he did with Stone Temple Pilots. To that end, there are shades of STP on a few songs here, but for the most part Blaster is more in the vein of Velvet Revolver.
The album opens "Modzilla," which sounds like it could've actually been a Velvet Revolver song with its roaring riffs, aggressive drums and smooth chorus. And a killer guitar solo. (Sadly, 34 year-old lead guitarist Jeremy Brown died upon the album's release.)
"Way She Moves" follows and is one of the songs that call to mind STP with its lighter guitars and a chorus that sounds like it could've been from an unused STP song. Still, it also sounds current, a fine addition to Weiland's body of work. Later, "Amethyst" sounds even more like STP, but at the same time it has roaring hard rock guitars, not grunge or alternative. Only "Blue Eyes" would seem to follow the STP template exactly, calling to mind "Vasoline" and "Big Bang Baby" in particular. But, hey, Weiland was the front man and a songwriter in STP, so I don't see any reason why he shouldn't be able to do songs in that vein. That would be like saying Robert Plant couldn't make a rock album today because that's Led Zeppelin's sound. If you helped make it, you might as well use it. And I'm sure longtime STP fans will be quite pleased with these songs.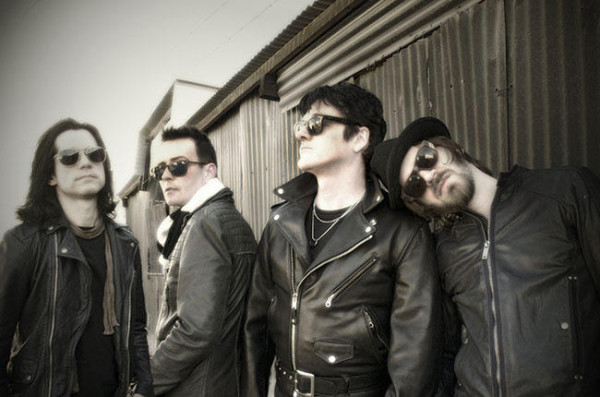 You could accuse Weiland of living in the past on Blaster but you'd have to go further back than grunge to '70's rock, particularly glam rock. Blaster is mostly hard rock meets glam rock and in the best way possible. This is especially evident in the stomper "White Lightning," which evokes David Bowie, whose influence is felt throughout the album. I also hear old Aerosmith here and the Rolling Stones there. "Bleed Out" is VR meets glam tune and has a killer bass line.
If you think Weiland is only influenced by the past you'd be incorrect. "Youth Quake" is clearly informed by The Killers. Hell, the way Weiland sings "hold on, hold on" is lifted straight out of The Killers' "All These Things That I've Done." And Hotel Rio is like Franz Ferdinand covering The Eagles.
Regardless of what side of Weiland you've liked in the past, Blaster has something for you. (There's even a cover of T. Rex's "20th Century Boy.) You'll probably even find yourself liking the whole album after just a couple of listens. And if you've never gotten into anything Weiland has done, you should still consider checking this out if you're into either the gritty or the glam '70's rock. (If you're into both, you're in for a real treat here.) Hands down, this is Weiland's best solo album.