Singer/songwriter/guitarist Matt Skiba has been the co-lead vocalist/guitarist of Alkaline Trio for roughly 20 years now and they're one of the most successful punk rock bands of all-time. You don't have to like them, but you have to give them that. They've put out eight albums and for the most part they have only grown more popular with each release. Currently, Skiba is even filling in as guitarist for another huge punk rock band: Blink-182. Suffice to say he's a busy guy. But in 2012 he released something of a solo album (his second), a project called Matt Skiba and the Sekrets. And that performed well, so, guess what? They're releasing a second album on June 2nd of this.
Skiba's band, the Sekrets, consists of Hunter Burgan on bass and Jarrod Alexander on drums. Burgan is AFI's bassist and Alexander is a member of A Static Lullaby and was a touring drummer for My Chemical Romance. So, you've got three talented guys, who've all got experience, making music for fun. Yes, it's true that Kuts is being considered Skiba's new solo album, but it sounds far from being one of those solo albums a singer makes for vanity's sake. It sounds like an album a guy made because he wanted to produce art with a couple of friends. To that end, Skiba is a very creative guy, having recently stated that he's working on two other projects, a screenplay and a children's punk rock album with Mark Hoppus.
For this album with the Sekrets, Skiba more or less decided to boycott the music he makes in Alkaline Trio, instead allowing his other influences to help him create. Influences like The Cure, The Damned, David Lynch and Nirvana. Maybe even a bit of David Bowie and Alice Cooper. Because, yes, there's always going to be a hint of punk rock in Skiba's voice. But if you put that aside, opening track "Lonely and Kold" sounds like a collaboration between The Cure and Bowie, something they would have come up with after a long night of sex, drugs, booze and lengthy conversations about the meaning of life and such.
"She Wolf" follows and is also a mix of influences and ideas. Lyrically, it's rather goth, full of melancholy, but there are parts that sound like power pop and others that sound like synthy new wave. It's almost like an out-take by Depeche Mode circa "People Are People." "Now I'm restless here in pieces / And I'm waiting for relief / That just won't come anytime soon for this vampire / Twisting in the Fire," he sings gloomily during the chorus, these particular lyrics closing out the song on a depressing note.
Later, "She Said" starts off sounding like "Walk Like An Egyptian" by The Bangles, particularly in terms of the bass guitar part. But it's obviously not a "Walk Like An Egyptian" remake. I should think Skiba wouldn't be a fan of The Bangles, though it's difficult to discern just who he was influenced by when writing these tracks. Hell, you could say "I Just Killed To Say I Love You" is a love letter to Marilyn Manson. Or by Marilyn Manson. Skiba's voice doesn't quite have the anger you usually hear in Manson's voice, but the stinging bass and crushing guitars sound like something he would have done on Mechanical Animals. And the lyrics are certainly in Manson's ballpark. If I didn't know better, I'd swear this was an album made by someone suffering from clinical depression who desperately needs help. But that's not the case, Skiba is doing just fine, even practicing Transcendental Meditation. He just, apparently, has a dark side. Something a little twisted in his mind. But that's what makes the album interesting. The lyrics are often very poetic and clever. Even when they're not, his gothy vocals still make them sound intriguing. As I write this, I find myself thinking about how cool it would be if Skiba and William Control did an album of eerie duets.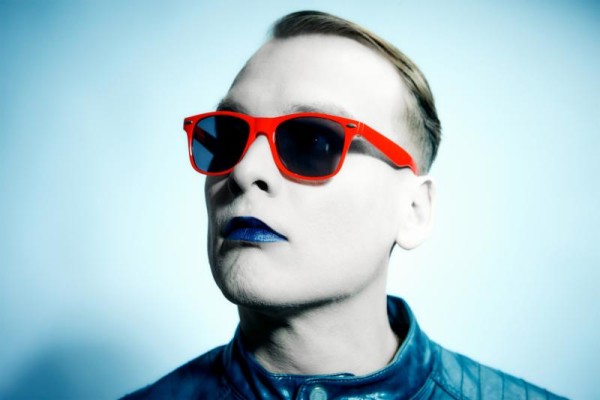 Speaking of thinking, I can't help but believe that Skiba is a big Duran Duran fan when I listen to "Hemophiliak," a song about a terrible, life-threatening blood disorder. "It's a crime, such a shame," he sings, sounding like someone who's truly been beaten down by such a disorder. Or someone who's undergoing treatment for cancer, wondering if chemo is really worth it, if there's a point to anything, etc. What Skiba is ultimately doing here is acting, putting himself in the shoes of a hemophiliac. And he's a very convincing actor. It kind of makes you wonder if that's the point to this album, Skiba trying out his acting chops, doing songs where he has to play a wide variety of characters. Granted, most vocalists have to do that at some point or another. (Even Jon Bon Jovi had to think of what it's like to be Tommy and Gina.) I just suspect that Skiba made this album so he could play characters he might never be able to play and pull off in his other projects. And, hey, why not? Maybe he felt like an actor who was being typecast, so he decided to do something out of character here. Yes, it might be out of character. But there are plenty of characters, and he plays them all well. Very well.
I have a feeling he wants to act in the movie he's writing. Just a hunch.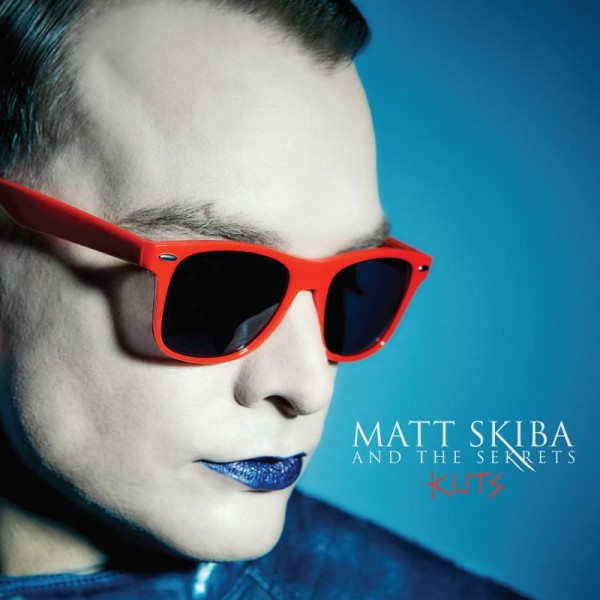 Matt Skiba and the Sekrets online: www.facebook.com/mattskibaandthesekrets