Sometimes when two artists get together and collaborate it's a labor of love that's largely enjoyable only to the two of them. That is not the case with Gary Lucas and Jann Klose's just released album Stereopticon; their songs are not only accessible but a whole lot of fun. This is what you get when the magic happens.
Although I was familiar with eclectic singer/songwriter Jann Klose before discovering this album, I must admit that I was unfamiliar with Gary Lucas. Turns out he's quite the prolific artist, having over twenty five solo albums under his belt. In addition to being a renowned guitarist, he's a critically acclaimed singer/songwriter and soundtrack composer. Some of the artists he's written songs with include Captain Beefheart, Joan Osborne and Jeff Buckley. He even co-wrote Jeff Buckley's "Grace" and "Mojo Pin," two of the most praised songs from the singer's double platinum album Grace.
Regarding the title of the album, Jann explains, "A Stereopticon is a classic slide projector that combines two images to create a three-dimensional effect. The title fit since there are the two of us and the album was recorded live on two-inch tape, the classic analog recording technique."
The record is certainly what you'd call an "acoustic album," being that many of the songs simply consist of Gary's vibrant acoustic guitars and Jann's warm vocals. To be honest, I tend to get bored with percussion-less albums, but the two manage to create plenty wonderful rhythms here without bass or drums. This is evident from the start of the record, which opens with "Fair Weather," a catchy, finger-snapping, mid-tempo tune about two-faced people. "You're my fair weathered friend / Go our own way in the end," Jann sings, channeling Paul McCartney, whose influence is all over Stereopticon. "Fair-weather follows / Follows tomorrow / Cool come rain or shine."
A few of the songs were written by Gary and Jann with Dan Beck, who has worked with Dion DiMucci, the Iron Cityhouse Rockers, and the Rascals' Felix Cavaliere. (The three also co-produced the record under the moniker Dr. Tre.) One of those songs is "Let No One Come Between Us," an uppity love song that finds Jann singing, "Ain't this some strange attraction? / A slave for your reaction / Obsessed, don't let me be denied." The trio also co-wrote is "Jewel Julia," which overflows with kinetic energy, and starts off sounding classic-country influenced but soon has a delightful air of Billy Joel
While most of the songs on the album sport blues, jazz and folk influences, "Well of Loneliness" — another track written by the trio — has pop written all over it with its grand melody and the most infectious chorus on hand. It's one of those songs that simply demands you sing along to it. It also features a glorious tenor sax solo by Jason Candler (Queen Esther), who co-engineered Stereopticon with Jack McKeever. Candler also plays soprano sax on "Nobody's Talking," which cooly splits the difference between Lou Reed and Iggy Pop, particularly during the verses.
Whether you're fond of guitar-oriented albums or songs with endearing melodies, this album is sure to please. Each of its songs is a sweet candy to be sampled; it's not unlike a box of chocolates in that respect. To that end, it would make an excellent Valentine's Day gift. Or, you know, you could just treat yourself. Bottom line? If you need a new fix of upbeat songs to freshen up your life, you can't go wrong with Stereopticon.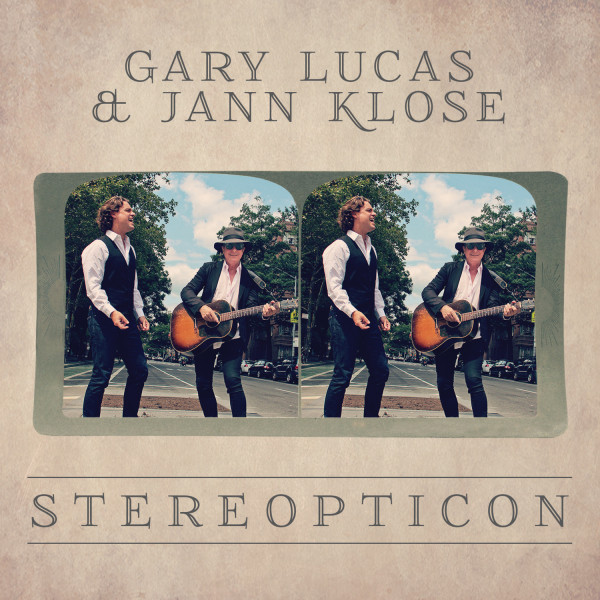 Stereopticon is out now via Cosmic Trigger Records/The Orchard.