If you like trip-hop and/or electronic music in general then chances are you've already heard the music of Davidge (full name: Neil Davidge), being that he has collaborated with none other than trip-hop pioneers Massive Attack for well over a decade now.  Working closely with Massive Attack's Robert Del Naja (3D) in both a co-writing and production capacity, Davidge was crucial in shaping the group's 1998 Q Award-winning breakthrough album Mezzanine – one of this writer's top 10 albums of all-time – including the massive hit "Teardrop," an instrumental version of which would ultimately become the popular theme song to the beloved television series House M.D.  But Davidge's collaboration with Massive Attack did not end with Mezzanine.  The group's mesmerizing fourth album, 100th Window, also found Davidge working alongside Robert Del Naja as a co-writer and co-producer.  More recently, Davidge co-wrote eight tracks and played keyboards, bass and guitar on the group's latest album, the criminally under-rated Heligoland, his production credits on which include the hit "Paradise Circus," which also mixed.
In 2004 Davidge composed the score for the Luc Besson film Danny the Dog — renamed Unleashed in the States — alongside Del Naja. He went on to score several other movies solo, including Push, Bullet Boy, Battle in Seattle and Trouble the Water.  His score for Trouble the Water even earned him an Oscar nomination.  He also scored the music for In Prison My Whole Life, working with Snoop Dogg on the end title track.  Furthermore, he provided additional music for the blockbuster Clash of the Titans.
In 2012 Davidge composed, arranged and produced the soundtrack for Halo 4, which ultimately became the highest-charting video game soundtrack of all-time, reaching  #50 on the main Billboard Chart as well as #10 in the Independent Album chart and #3 on the National Soundtrack Chart.
Now Davidge is set to break even more records in 2014 with the release of his debut solo album, Slo Light, which finds him working with several different vocalist friends.
The album opens with the highly intoxicating title track, "Slo Light," featuring the wonderful vocal talents of Stephonik Youth.  Of all the tracks on the album, this is the one that most resembles Davidge's work with Massive Attack.  To my ears, it actually sounds like something of a re-interpretation of "Teardrop" with it's hypnotic beats paired exquisitely with gentle if not entirely dreamy vocals that seem to swirl in and out of the music.  That said, it's hardly a "Teardrop" clone, as it features dramatic, soaring strings and rather intense moments that are more like other, darker Massive Attack songs, such as the monstrous "Angel," which is probably my all-time favorite Massive Attack song.  But, having read the above, I think you're wise enough to realize that this isn't some guy trying to copy Massive Attack's sound.  It actually *is* his sound, as he's been instrumental in writing and producing Massive Attack since 1998.  To that end, this sound truly is Davidge's as much as it is Massive Attack's.  That said, there's really little need to compare the sound on Slo Light to Massive Attack beyond this title track, as the rest of the album finds Davidge veering off in several different directions, doing various things that he might not have had the freedom to do with Massive Attack.
Up next is "Gallant Foxes" featuring Cate Le Bon, who delivers a haunting vocal turn.  It starts off sounding somewhat minimalist by relying largely on what you could call a simple, lo-fi electronica beat and eerie flourishes of guitars. But as the 5+ minute song progresses, it grows more and more intense, expanding its scope by adding dramatic strings and especially emotive keyboards.
"How Was Your Day," featuring the impressive, high-pitched vocal talents of Karima Francis, starts off with a droning keyboard note that reminds one of the Goblin-composed scores for various Dario Argento films.  The song continues to use droning keyboard notes in an insistent if not disturbing way that's clearly meant to be stirring while hyped up beats bounce around in an anxious manner as Francis sings.  The song might ask how your day was, but it's a moody piece that almost seems to be striving to ruin your day.  It's one of my favorite tracks that Davidge has ever had a hand in, but I would have to say that it's meant to be *experienced,* rather than enjoyed.  Unless, of course, you enjoy jittery, unnerving music that leaves one feeling as though you're sitting in a dentist's chair about to be shot up full of novocaine.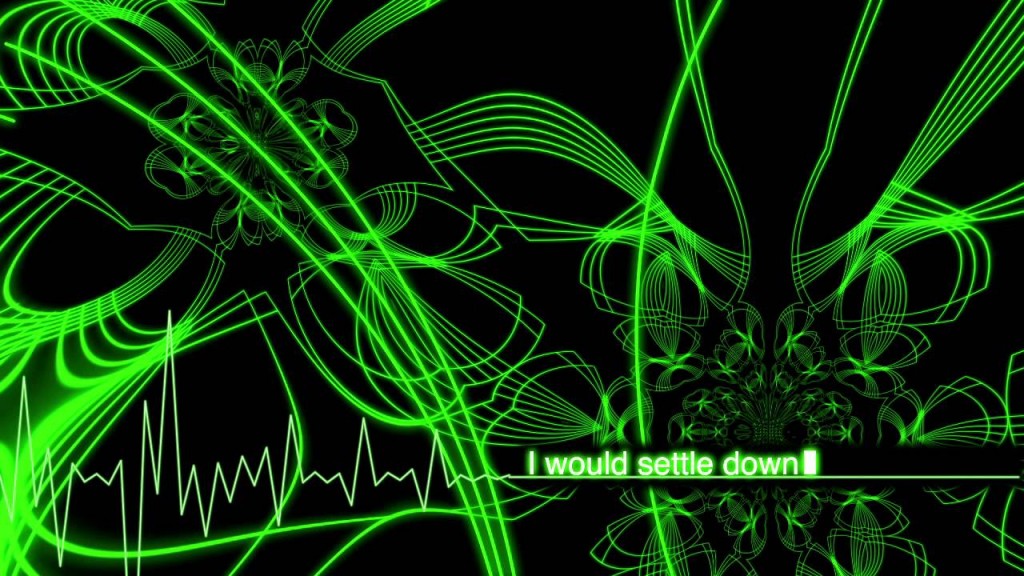 The album slows down with the deeply affecting ballad "Home From Home" featuring Low Roar's melancholic vocals.  While the piano provides the backbone of the song and sets its mood, there are menacing, Portishead-like beats that remind one that Davidge is partially responsible for what critics and music junkies like to call "the Bristol sound."
Stephonik Youth returns for the jumpy, drum 'n' bass-style track "They Won't Know."  "Told them there is love / Tell them what they want to know / Tell me there is love / I'll show me what I want to know," Youth sings, channeling The Cure's Robert Smith's most emotional performances, like his contribution to Crystal Castles' stirring tune "Not In Love."  To that end, several of the songs on Slo Light share the psychological impact of Crystal Castles' most  narcotic songs.
All of the above being said, Slo Light does have the occasional tune that's simply meant to sound beautiful without any troubling sounds thrown into the mix.  "That Fever" featuring Claire Tchaikowski is an especially gorgeous, slow burning tune that has its moody moments without startling the listener. "Sleepwalking" featuring Emi Green is a lovely ballad that's as beautiful as it is evocative.  And there's even an entirely upbeat, up-tempo tune called "Anyone Laughing," which is practically an anthem and also features the vocal talents of Tchaikowski.
The most traditional sort of song on the album is probably "Riot Pictures" featuring Sandie Shaw.  While it does paint the sort of cinematic soundscape one comes to expect from Slo Light, especially in the way it grows in intensity as it progresses, the verse chorus verse structure is there and wholly noticeable nevertheless.  To be fair, many of the albums' other songs have both verses and choruses, it's just that there's so much going on musically that the vocals rarely seem like the centerpieces of the songs.  Rather, the songs are like vivid paintings where the vocals simply represent one of the many colors used.  Sometimes they're deep red.  Sometimes they're icy blue.  Sometimes they're pitch black.  You get the idea.  Suffice to say that each of the songs on Slo Light has its own set of colors and each is unmistakably the craftmanship of Davidge regardless of whatever color the vocals might be.  Besides, as the songwriter and the person who matched up each of the songs with its vocalist, even the colors of the vocals are inevitably Davidge's choices.  And they're brilliant choices at that.
Speaking of the songs each being paintings composed of various colors, each track on Slo Light has its own inner sleeve/cover art designed by Stephen Kitchen.  Each of these are aesthetic interpretations of the individual songs.  Meanwhile, the album's main cover art is a phosphorescent design of a similar nature. So, go now and experience this wonderful album for yourself.
Tomorrow we will bring you an exclusive interview with Davidge!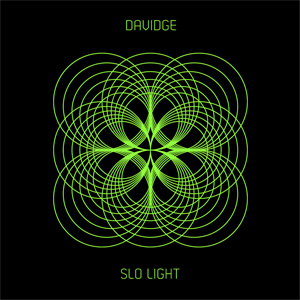 'Slo Light' full track listing:
1. Slo Light featuring Stephonik Youth
2. Gallant Foxes featuring Cate Le Bon
3. How Was Your Day featuring Karima Francis
4. Home From Home featuring Low Roar
5. They Won't Know featuring Stephonik Youth
6. That Fever featuring Claire Tchaikowski
7. Riot Pictures featuring Sandie Shaw
8. Zero One Zero featuring Stephonik Youth
9. Sleepwalking featuring Emi Green
10. Anyone Laughing featuring Claire Tchaikowski
11. Hummingbird featuring Patrick Duff  (Itunes bonus track)
12. Sensor featuring Jhelisa Anderson (Digipak bonus track)
13. Forty Days In The Wilderness featuring Patrick Duff (12" Vinyl bonus track)
14. Slo Light Davidge vs. Rob Smith Lovas Remix (12" Vinyl bonus track)
15. Sensor Davidge vs. Quadrant, Kid Hops and Iris Remix (12" Vinyl bonus track)
16. Sleepwalking Davidge vs. Michael Mortlock Remix (12" Vinyl bonus track)
The album will be released on February 25th in the following formats:
•         11 track Digipak
•         Itunes exclusive version
•         Double coloured heavyweight 12" vinyl with exclusive tracks, special bundle DJ slip mat and poster and further exclusive remixes from Rob Smith (Smith & Mighty), US based Quadrant, Kid Hops and Iris and German-based Michael Mortlock.
PRE-ORDER SLO-LIGHT: http://ml.theendrecords.com/dada/mail.cgi/r/TERPR/433155444949
In related news, Davidge is currently running a remix contest.  Here's the press release:
New York, NY (February 4, 2014)– Starting today, acclaimed Massive Attack co-writer/producer and Halo 4 composer Neil Davidge will be offering a unique opportunity to remix the track 'Sensor' from his forthcoming album 'Slo Light' which will be released on February 25th via The End Records. This is the very first time he has allowed the public complete access to the full audio stems of his work and he and US based remixers 'Quadrant / Kid Hops & Iris" will be personally choosing the winner whose remix will feature as an additional track on his next digital single and the limited 7" vinyl. The winner be notified via Soundcloud on 24th March or shortly thereafter.
To find details on the full prize breakdown and to enter visit: http://remix.slolight.com/
The rules and legal terms can be found here: http://smarturl.it/DavidgeContestRules