Chungking released their much-praised debut album We Travel Fast way back in 2003. Their 2007 album Stay Up Forever is a veritable electronica-meets-trip-hop masterpiece. During more recent years the Brighton-based trio — Jessie Banks, Sean Hennessy and Ben Townsend — have worked with Richard X and WARP Records' Jamie Lidell. Perhaps more impressive is the fact that Jessie has done live and recorded vocals for two of electronic music's pioneers, Air and Royksopp.
Chungking began recording Defender in 2012 after taking a period of years off to write primarily for television series and advertisements, their music appearing on such shows as Grey's Anatomy, Ugly Betty and Nip/Tuck. And it's about time because Defender is one of the most exquisite, well-produced albums to come along in years.
Defender opens with "The Odyssey Part 1," which begins with acoustic guitars and what would seem to be harmonica, two things you might not expect to hear on a Chungking album. But it's only a matter of seconds before Jessie starts singing and her familiar voice sucks you right in, her gorgeous vocals splitting the difference between those of Alison Goldfrapp and Róisín Murphy. (If you're a fan of either then you'd surely fall in love with Chungking.) As the song progresses, layers and layers of luxurious sounds are added to the mix and it eventually sizzles with synthesizers and organ over snappy electronic beats. "Give me your love," Jessie sings, but with music as ripe as this she need not ask.
The mid-tempo ballad "Can I Get Your Love" follows with Jessie singing in her upper register, sounding like a bit like Kylie Minogue and it wouldn't have been terribly out of place on Kylie's Fever album. The amazing thing about Jessie's voice is how she can sing in such a high-pitched fashion yet also sound like she's basically whispering at the same time. There aren't a whole lot of artists you can say that about. And there aren't many songs as glimmering and intoxicating as this.
"We were two little kids learning to run side by side / We were the only ones," begins the story Jessie recounts during the album's lead track, "Beautiful World," a dizzying number with gentle acoustic guitars and sharp electric guitar bursts as well. Ultimately, the song proves to be about someone throwing their life away with drugs, although one wonders why she would sing "it's a beautiful world" during such a song. Eventually, though, she sings "I hold the rhythm down" several times, so perhaps it's about the way it feels when one is on drugs? Or maybe it's one of those songs the listener isn't meant to understand? In any case, it's an even more beautiful song than the world it speaks of. One listen and you're sure to agree.
Musically, "Gold" calls to mind Michael Jackson's 'Billie Jean" in terms of the subtle but funky bass and the light percussion. "Everything I touch turns to gold," Jessie sings during the first part of the chorus. "I'll always get what I want," she sings during the second. Suffice to say that the person whose perspective she's singing from comes across as a bit conceited. But not necessarily in a bad way. More like a sexually confident manner.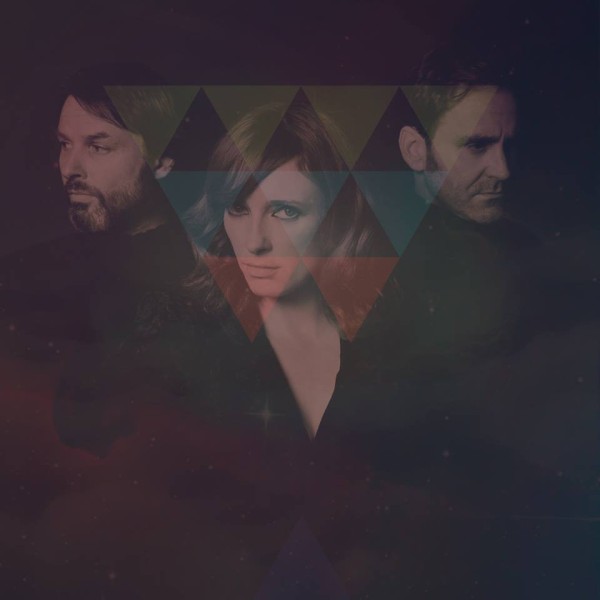 Later, the touching single "Sapphire" is one of the album's dreamiest tracks. Ben has stated that it was "written for a best friend who I traveled the world with, then lost. It took a year to finish and by the end it was a little bit about my girl too. It's all about loving someone but knowing that ultimately you never really know them…" It could be about almost anything, though, the lyrics being open to the interpretation of the listener. "Look to the stars, you're gonna find them sitting there," Jessie sings during the mostly acoustic song that would be perfect for your next chill out playlist.
The album closes with the touching piano ballad "Heaven." "When I miss you / I look up and talk to the trees / Just to tell you / How much you mean to me," Jessie sings. "I don't pray but I hope you're in heaven," she continues. It's a sentiment that many atheists can surely relate to, though believers would likely cherish it as well; it's so pretty you can't help fall in love with it. Besides, it's not as though it's anti-religion. It's simply from the perspective of someone who doesn't pray. And we can all relate to its underlying theme about missing someone we've lost.
Although Defender finds Chungking in more of a general — if dreamy — pop phase than a trip-hop one, longtime fans should welcome it with open arms. Fans of Goldfrapp's Seventh Tree in particular would adore it, as would Ladytron fans, especially those who've wondered what it might be like if they made a more organic-sounding record. The bottom line? Defender is a colorful and enchanting record that just about anyone could appreciate. Just stay away if you're looking for bubble gum music because this is the antithesis of that.