I like to believe that artists get better with each album they make. Of course, that's not always the case. But there are some who keep improving with each release and I would say that is true of Beach House, otherwise known as Victoria Legrand and Alex Scally. They were always amazing, but their new album, Depression Cherry, is out of this world brilliant. As you listen to it, going from one song to the next, you feel like you're checking out a debut by a talented new artist at a gallery. Each of the paintings are unique works of art in their own right, but there are similarities linking them all together and there's a certain euphoria you experience from viewing the entire collection in one evening. That's what listening to Depression Cherry is like. Each of its nine songs are moving and beautiful, but listening to them all consecutively, taking in the whole album, that's what sweeps you off your feet.
While there are certain colors used in all of the songs here, they ultimately have their own pallets. Opening number "Levitation" is a swirl of different color reds — from lipstick rouge to maraschino cherry — with some grays and a dash of black. "There's a place I want to take you," Legrand sings, her voice dreamy and calming as it washes over you with radiant synth that ultimately drowns out everything else as the epic song — it's roughly six minutes — reaches its conclusion.
I could tell you what colors each of the tracks on the album makes me "see," but I think I've taken the whole painting metaphor far enough.
"Sparks" follows and finds Beach House going grunge with blaring if not harsh guitars and loud, persistent drum beats. Legrand's vocals are buried in the mix on this one. I couldn't decipher enough of them to quote it if I tried. I think the point of it, especially where it's placed on the album, is to jolt one, to wake you up, or make you actively listen, just in case "Levitation" was giving you an out of body experience or vivid daydreams. But if "Sparks" is too aggressive for you, fear not, "Space Song" comes next and is bright and shiny with Legrand's ethereal vocals up front. "Who will dry your eyes when it falls apart," she sings, her voice reminding me of Alison Goldfrapp's, particularly the way Alison sings Goldfrapp's more trippy ballads.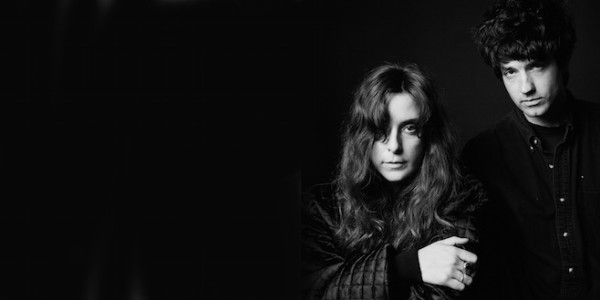 "Beyond Love" begins with funeral-esque organ and sparse guitars, sounding like it would be a perfect theme song for the Twin Peaks reboot. To that end, Legrand calls to mind the vocals of frequent Twin Peaks collaborator Julee Cruise as she sings about dreams, spiders and l'amour.
There's something of a Portishead vibe on "PPP." It's like a slightly happier Portishead with organ that glimmers and enchants the listener. Later, "Wildflower" would make perfect music for a Merry Go Round ride. I could describe each of the tracks for you, but writing about an album this beautiful and awe-inspiring is like talking about art. What can be said of it can never come close to the actual experience of viewing it.