We last heard from New Zealand's Pip Brown when she released her 2012 album Anxiety, which was a solid pop record that featured a lot more guitars and considerably less synth and electronic sounds than her self-titled 2008 debut.  Unfortunately, many fans — and critics — complained about the change of direction.  On her new album Wild Things, she essentially makes a compromise: there are still guitars, but the synthesizers are back. "I think I went even more synthy and poppy this time around," she says about Wild Things. "I feel good for the first time in 10 years. I actually have a clear mind! I have a wife. I feel stable. That is what I'm celebrating." 
Wild Things opens with the lead single, "A Love Song," which starts off nicely enough with lots of electronic beats and assorted percussion, but it's the bright, synthy chorus where it really springs to life, jumping right out of your speakers, taking hold of you, giving you energy and the inclination to get up and dance.
All but one of the songs on Wild Things are under four minutes.  They climb into your head, put your dopamine receptors on overdrive, inducing euphoria, and then they're gone, their business concluded.  Do they leave you wanting more?  Sure, some of them do.  That's the trick to pop music though: you always want to leave the listener wanting more, so they'll immediately play the song again, and keep on playing it again and again.  You never want to over-stay your welcome.  So, "The River" mentions drinking coffee on the run, and it's the sonic equivalent of a cup of joe with 1000 milligrams of caffeine in it, but it leaves you while your heart's still racing from its contagious energy, rather than waiting for you to burn out.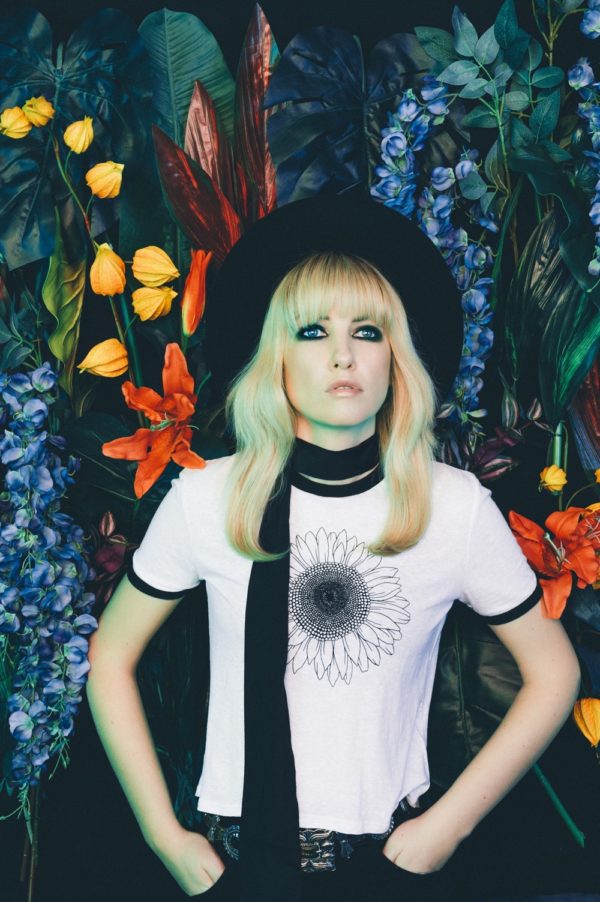 "Let it roll like a newborn soul," Pip sings on "Let it Roll," a bouncy number that you could probably call a banger.  It certainly has plenty of sonorous, snapping beats.  You feel like you're listening to someone play drums two feet in front of you when you listen to it with your stereo cranked up, which it surely will be because these songs command you to pump up the volume and let your sub-woofer go crazy.
One of the synthiest tracks is "Sweet Fascination," which glimmers as bright as anything on her first album.  If you liked songs like "My Delirium" and "Paris is Burning" from that record, you'll love this one.  Like those songs, this one is so synthy that it recalls the synth pop of the '80's, which has always been a big source of inspiration for Pip. In fact, there are times during "Sweet Fascination" where you're hearing layers of synth, all making beautiful sounds.  There's rhythm synth, lead synth, candy synth — it's a veritable synth festival.
There's more to Wild Things than its exquisite production and dazzling synthesizers though.  Pip wrote these songs about things she was experiencing.  She used these songs like therapy, to purge things from her mind.  "I got it out of my system, exorcised it from my soul," she says.  So, while the music almost always sounds upbeat and catchy, there's substance to be found in the lyrics and listening to Pip sing them is the real joy of Wild Things.  You could take away the synthesizers or subtract half of the beats and these songs would still be invigorating and interesting.  So, play them because they're fun, but make it a point to "hear" them, too.  They're as intellectually rewarding as they are infectious.
ON TOUR:
06/21 – Boston, MA @ Brighton Music Hall
06/24 – New York City, NY @ Rough Trade
06/25 – Washington D.C. @ U Street Music Hall
06/26 – Philadelphia, PA @ Boot & Saddle
07/01 – Portland, OR @ Doug Fir
07/03 – San Francisco, CA @ The Independent
07/07 – Los Angeles, CA @ The Roxy