I always find it interesting when a musician was trained in a certain style, or with a certain instrument, but then they go and take that knowledge and apply it to something totally different. Such is the case with Atlanta, Georgia's Joshua Worden, who was trained in jazz guitar but makes music that's a blend of R&B, electropop and ambient. That said, yes, you can hear the jazz influence scattered here and there throughout his debut album, Always This.
Some of the artists Joshua has been most inspired by include James Blake, Raphael Saadiq and Frank Ocean. While you can definitely hear the influence of all three of those artists, James Blake is the artist whose music Joshua's most resembles. Although, to tell you the truth, I'm actually not much of a fan of James Blake, as I find his music too minimalist. I always wish his beats were harder and that there was more going on. His music is just too airy for my tastes. So, to me, Joshua is a better James Blake. He's got that whole mellow, chill-out vibe going on but his sound is more profound and exuberant. The other artist Joshua reminds me of is R&B artist du jour, The Weeknd. Joshua's music isn't as dark or biting, but his R&B grooves are just as solemn and delicious.
Joshua produced Always This himself — he works as a producer in GA — and he plays keyboards, guitars and synthesizers in addition to programming, which involves utilizing samples. Joshua's drummer, who performs live with him and contributes some additional samples, is Will Montgomery.
"I finally found a song / From deep within a bone / Shot like an arrow / Come from an ageless place unknown," Joshua sings during the first verse of "Marrow," the opening track on his album, Always This.  The lyrics are fitting, considering that Joshua's music is deep — both lyrically and in terms of the production — and also feels ageless. The electro elements certainly feel very 2013, but at the same time you could take those away and you'd have solid, soulful R&B tunes with a timeless quality to them.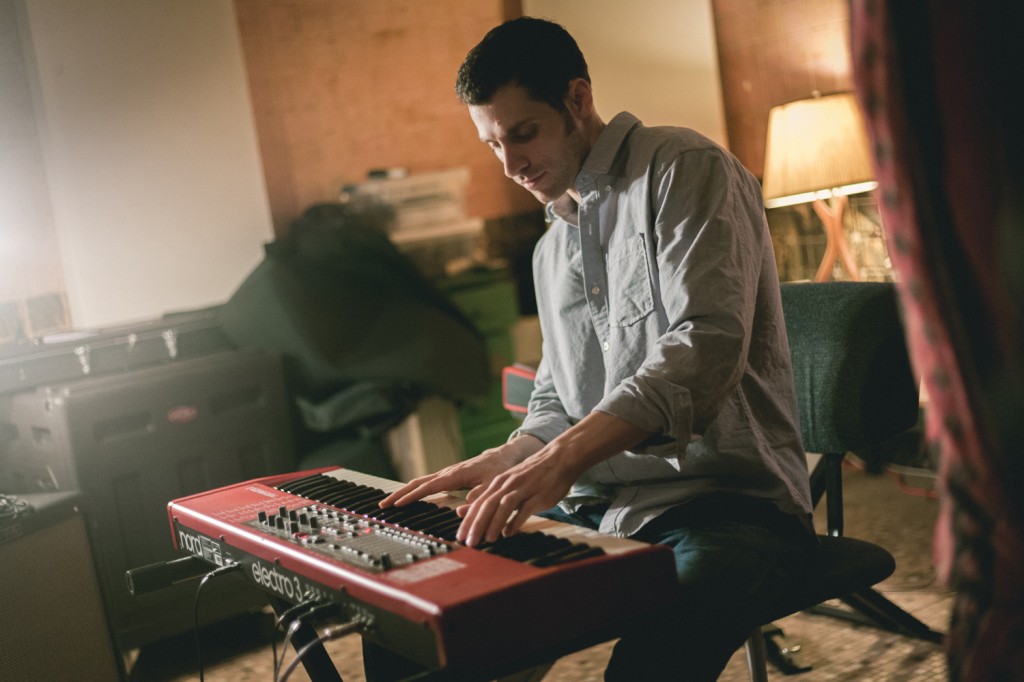 "The rhythm of your breathing was to see, nowhere to be / Is always bliss, always bliss / The movement of her body / Pulse and beat and shuffling feet is always bliss, always bliss," he croons during "Midnight," a silky smooth if not entirely sultry tune that finds him putting a special woman up on a pedestal and flattering her.
He's all about the ladies during "The Road" as well. "Let's go down this road and don't look back," he sings during the song that finds him trying to persuade a woman to go on a journey of sorts with him. "Come alive, baby, come with me," he tempts. He's every bit as sexy as Robin Thicke isn't, which is pretty darn sexy. It's a part Joshua plays well, oozing with cool as he waxes poetic about various women. Or maybe they're all about the same woman. Who knows? But I'll tell you what — his sensual and seductive music is perfect for getting down with your significant other.  Or smoking a little something. Or just chilling.