Girl Band is a four member Irish post-grunge, noise rock outfit from Dublin consisting of members Dara Kiely, Alan Duggan, Daniel Fox and Adam Faulkner. Their new single, "Lawman," is being released via Any Other City Records on a limited run of 300 7″ records, each screen-printed and hand stitched.
"Lawman" is just over six minutes long. It starts off with a simple drum beat then adds some chugging, distorted bass and flourishes of even more distorted guitars. This goes on for nearly a minute before the vocals kick in, though I couldn't really understand much of the vocals during this first portion of the song because they're so buried behind the music. Fortunately, the music sucks you right in and commands your attention, so you want to keep listening even if the low vocal level frustrates you. Also, the vocals grow louder as it progresses. The lyrics include unusual statements like: "I used to be good-looking" and "I know I'm not a racist boy." As the song continues, clashing symbols hammer away and more and more guitars screech and blare and the song almost takes on an industrial vibe. Around the four minute mark it gets really heavy for a long instrumental part that's like an audible assault, hammering away at your head. But, it's actually quite infectious. And when the vocals return, the song calls to mind Bleach era Nirvana in a big way.
The B-side, "Heckle The Frames," is a blaring, rattling punk song with crunchy if distorted guitars, super fast drumming and a hypnotic bass line that sucks you right in even if the sonorous guitars can be a bit off-putting. I couldn't understand 99% of the lyrics here, which are basically shouted, but that makes the minute and a half track like a true, old school punk song. Not that pop-ified stuff that passes for punk today. It also calls to mind hardcore bands like early Suicidal Tendencies and Dead Kennedys. Not a bad thing.
After listening to these tracks several times, I sincerely hope we don't have to wait very long for a full-length album by these guys.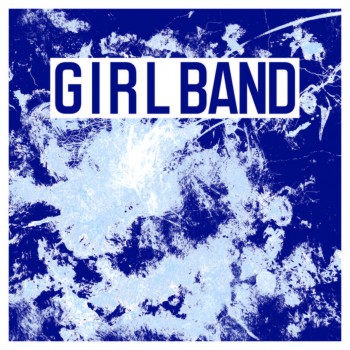 https://www.facebook.com/girlband
http://girlbanddublin.bandcamp.com/ (You can currently download this release for FREE here)