Little Boots has just unveiled her new video for Better in the Morning, which was premiered by Fader, as you can see above.  A lovely video to go with a lovely song, what more can I say?  Here's Little Boots herself on her tour and more:
"I'm honoured to have some incredible support acts confirmed for the upcoming Working Girl Tour, with the amazing Femme in London, Gems for west coast and Prinze George for east coast US. Tickets are selling fast so make sure you get yours for the ultimate office party now (Blazers not included).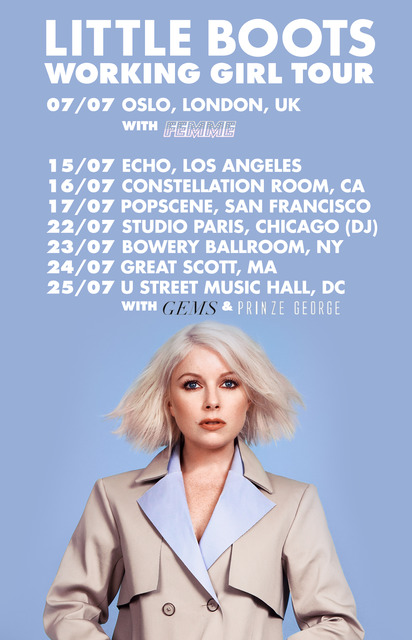 I am also extremely happy to confirm we will be returning to

Manchester Pride

this Summer. Check out all of the support acts and more of my favourite new acts on my

Spotify playlist

here.  
Finally now we can also share with you the physical formats for 'Working Girl' which is available to preorder now. The album will be available on CD digipack and vinyl, which is available on standard black and special limited edition white vinyl with a printed sleeve of lyrics typed up on something we call a "word processor". All formats will include the bonus track 'Desire' and a special acoustic version of the title track 'Working Girl'.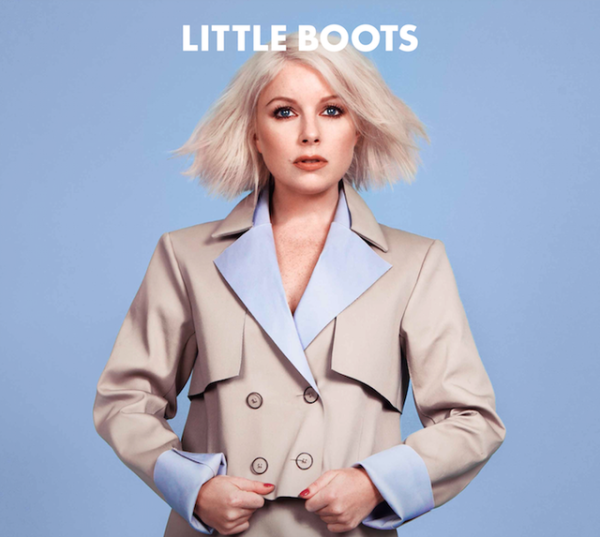 The stationary cupboard is currently being restocked and we will be offering a 'Working Girl Special' package of limited edition merchandise along with more business casual apparel on it's way very soon.
Finally, thanks to everyone who submitted questions to the #workinggirlboardroom. I responded to as many questions as possible in the allocated diary time, more to follow next session so please keep posting your queries with the hashtag on social media. Watch the answers direct from the boardroom here.
I hope you all have relaxing recreational weekends and use your time wisely. If you do not end up waking up tomorrow morning on someone else's sofa, then tottering down your local high street at 9am behind some very dark sunglasses in search of coffee and alkaseltzer, please follow the instructional video posted at the top of this message for the recommended steps to rectify the situation as soon as possible."
Sincerely,
Little Boots"