PRESS RELEASE:
Unique Kickstarter campaign reaches 32% of goal on first day
If you've ever wanted to walk in the footsteps of musical greats such as U2, Depeche Mode and David Bowie, then the Kickstarter campaign for [debut]'s new album "Postcards from Berlin" is designed just for you.
Los Angeles based songwriter producer Gareth Thomas invites his fans to be part of his "Berlin Choir" and go with him to the famous "Meistersaal" at Hansa studios. This is the classic wood paneled hall where U2 penned Achtung Baby, Depeche Mode recorded Black Celebration and David Bowie completed his Berlin Trilogy. There Thomas plans to record his fans' voices to give a unique and global touch to his latest work.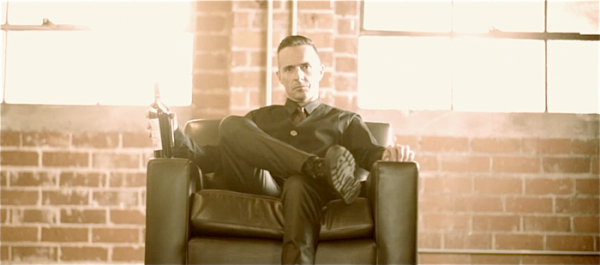 "I want the fans to truly be part of the album", says Thomas. "It's a rare chance for people to get their voice on a record, their name in the credits and be a part of something huge. [debut] has always been bigger than just me. It's a music and art collective with an ever-changing cast and for this album I want everyone to be a part of that cast".
Furthermore, Thomas is going to Berlin's hottest new studio, UFO Sound, where he'll descend into a converted World War II bunker to record drums and more voices in the eight meter high recording hall.
And this is how it works:
"I'm asking fans from all around the world to submit just a single note. Then I'll edit and tune them into a virtual choir and take them into these hallowed rooms. A couple of fans can even come with me and sing their note live in those rooms."
"The album is going to have a one-of-a-kind Berlin sound, full of soaring pianos and huge drums layered with electronic beats and cinematic soundscapes. It's going to be an incredible experience and is designed to have fans involved at every step of the way."
The campaign launched on kickstarter.com on Thursday May 1st 2014. It reached 32% of its goal within the first hours.
The release of Postcards From Berlin is planned for December 1st 2014.
Kickstarter URL : http://kck.st/R53tNo
Grab a free [debut] download: https://soundcloud.com/debutsounds/open-your-soul-la-version