interview by Michael McCarthy
Gigi Rowe is no stranger to us at Love is Pop. We previously made a few of her songs #songoftheday picks in 2016 and I actually interviewed her on December 2nd, 2016. It was one of the most fun interviews I've ever done, Gigi just gives off this contagious energy that makes you feel like you're talking to an old friend. It also doesn't hurt that she has a great sense of humor, never fails to be upbeat and doesn't take herself too seriously.
Well, in the time since that 2016 interview, Gigi has successfully placed another song, "Got That," in the just released, new edition of Just Dance, meaning she has songs in Just Dance 2017 and Just Dance 2018. There are a lot of A-list stars on those games, but it's not just any artist that's invited to appear on two back-to-back editions of the game. But we're actually more impressed by Gigi's excellent, new EP, Stardust Motel, which consists of four more upbeat, retro-fitted tunes that are ripe for dancing and filling your spirit with beaucoup feel-good vibes. If you're a fun-loving pop aficionado, you're about to strike gold.
MM:  So have you come up with the Gigi Rowe back-story on your own or did you have someone like a publicist help you with that?
GR:  I've come up with it on my own! And I'm lucky to work with an incredible team to bring it all to life. 
MM:  Why did you originally decide to create this persona and this world for Gigi to live in?
GR:  It was really just allowing myself to chase the inspiration I was feeling.  And the creativity.  So, I think that's really it.  There are so many different aspects of my creativity that I love exploring and this universe that I'm envisioning for Gigi Rowe gives me the chance to do that all at once.
MM:  So, when you're on stage, do you pretend you're the character Gigi Rowe or are you just being you on stage?
GR:  On stage, I'm always just immersed in the moment as much as possible.  Each song has its own character within it, so it becomes about living those stories.  
MM:  Have you ever done any acting?
GR:  When I was younger, yes. I absolutely love acting, and it's something that I definitely want to explore moving forward.  
MM:  Last time you said that Gigi was inspired partially by cartoons and superheroes.  Who are the cartoons and superheroes that inspired you?
GR:  I would say the classics, like Batman, Superman and Wonder Woman. In watching these movies I've always loved the idea that someone in everyday life can moonlight as a superhero.  
MM:  So, Gigi is like this superhero that you become like Clark Kent becomes Superman?  Does that sound right?
GR:  Yes, sort of, like my best self.  And that's what I want to inspire in my fans as well.  I feel like everyone has their inner Gigi Rowe.  The fearless, courageous, passionate, creative part of all of us.  I'm looking to challenge myself every day to live up to that part of me and then bring that out in my fans. 
MM:  You're obviously a dreamer and last time you mentioned envisioning life how you want it to be.  If you could change the world to make it fit your vision, what would you change?
GR:  Well, I would say more colorful.  And loving.  In my music video for "Got That," it's filled with vibrant pinks, yellows, blues – those colors – I would love to have the colors of the world reflect that type of palette.  I think there's something happy and positive about it.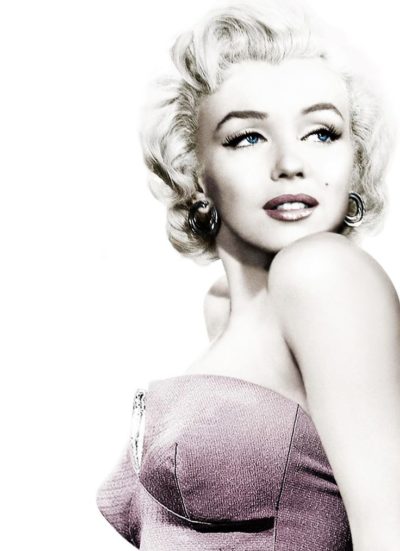 MM:  You've said that Gigi's mother was a famous Hollywood actress.  If she could be any actress, alive or dead, who would you want her mother to have been?
GR:  Marilyn Monroe!
MM:  You've said that the glamorous side of Gigi was inspired by movies.  Can you tell us some of the movies that inspired you?
GR:  I think it's just the overall vibe of the movies from the golden age of Hollywood. It's a feeling that's evoked. Very glamorous and glamorized. 
MM:  What are some of your favorite movies, just generally speaking?
GR:  I love romantic comedies.  I love classic films too, but I tend to watch a lot of modern-day romcoms. I think I've exhausted the genre!
MM:  Last time you mentioned that Gigi disappeared after a concert.  Has she reappeared yet?
GR:  I like the idea of Gigi Rowe having just made her reappearance in Just Dance 2018. I love the fusion of reality and fantasy that the video game world inherently creates. 
MM:  I must say I was looking at the list of artists featured in Just Dance 2018 and I was very impressed with the list of stars you're on there with.  
GR:  Thank you! I'm so excited about the other artists that are featured on the game. Beyonce, Lady Gaga, Katy Perry, Bruno Mars, Ed Sheeran, Dua Lipa and so many more all have songs on Just Dance 2018. It's incredible to be in their company.  
MM:  So, have you tried playing the game yet?
GR:  Yes! I love that the idea behind Just Dance is to make your living room your dance floor, or actually, to make the world your dance floor. 
MM:  On the song "Saturday Night" you use the word "holiday."  Was that a coy Madonna reference?
GR:  The lyric came out naturally but then I thought of the Madonna song and I liked the connection. She's an artist that I really admire.  
MM:  I know you're influenced by her and Cyndi Lauper.  If you could duet with one of them, who would you pick?
GR:  I would say why choose?  If I could work with either one of them, that would be absolutely amazing. I've been having fun reading the fan comments on the "Got That" video and someone wrote this beautiful complement saying the sound was like Madonna, the look like Cyndi Lauper, but with a touch that's all Gigi Rowe. I love it. 
MM:  Are you a fan of Kylie Minogue, by any chance?
GR:  I'm a Kylie fan! "Can't Get You Out Of My Head" is such a fun song. If you see the playlists that Spotify puts together for me the songs are all in that style. 
MM:  So, did you write all the tracks on Stardust Motel again with Ill Factor?
GR:  Yes, and ill Factor produced Stardust Motel too.  
MM:  When you work with Ill Factor, do you do demos at all or do you just start building the songs right away?
GR:  We just go right in for the song.  
MM:  I know Stardust Motel just came out, but do you have any idea when we might see a full-length album from you?
GR:  Hopefully, very soon.  I'm already working on new music.  
MM:  I notice that the new EP sounded more modern sounding compared to the first.  Was that something that just happened naturally or were you deliberately trying to widen your palette?
GR:  I would say it's just an evolution.  I feel like moving forward, the music will continue to go in a more modern direction. 
MM:  What instrument is the horn we hear at the end of "Got That"?
GR:  It's a saxophone.  
MM:  Is it a live saxophone or a synthesizer?
GR:  Ill Factor pieced that solo together.  
MM:  You previously did a mashup of The Chainsmokers and Calvin Harris.  Are you working on any other mashups?
GR:  At the moment I'm not working on one, but I'm thinking up ideas for possible mashups. That's something I'd like to revisit.  
MM:  Last time you told me you were also inspired by '90's singers and songwriters.  Who are some of those artists who inspire you?
GR:  Alanis Morissette and Joan Osbourne.  
MM:  I know you have a good relationship with Ubisoft, the company that makes Just Dance.  Have they approached you about using any of your songs in any of their other games?
GR:  The Just Dance game is such a perfect fit in sound and style.  It's been an incredible collaboration with the Ubisoft team. 
MM:  How good are you at dancing to your songs that are used in the Just Dance games?
GR:  I would say it's funnier than it should be to watch me do the dances.  [Both laugh]
MM:  Have you had any songs placed in TV shows or movies yet?
GR:  Not yet, but I'm working on it! I love that I've had such great opportunities in the video game world.
MM:  You had a remix contest of "Run The Night" from your previous EP, which not only resulted in some great remixes but helped boost your popularity.  Will you be doing something like that with one of the songs from the new EP?
GR:  Definitely going to be doing some competitions and they're in the works right now.  They're going to be unveiled very soon!
MM:  Have you done much live performing during the past year?
GR:  The highlight was getting to perform at Rock in Rio.  That was absolutely amazing. The festival was held on the grounds where they had the Rio Olympics. It felt really significant to perform there. 
MM:  Who else was on the line-up?  I know it's usually pretty eclectic.
GR:  It was an incredible line-up.  Justin Timberlake, Alicia Keys, Maroon 5, and so many more! I got to be apart of Game XP at Rock In Rio, which brings the world of video games to the festival. So exciting for me to be a part of the first-ever Game XP at Rock In Rio, and my performances all felt like live video game experiences. 
MM:  Would you like to do more festivals like that or would you rather do your own headlining club tour?
GR:  I would love to do it all.  [Laughs]  
MM:  Do you do any covers when you perform live?
GR:  Generally, I'm not in the habit of doing covers.  But anything's possible! If I'm inspired by something then I'll perform it.
MM:  I guess my question is where you've only released X amount of original songs so far, if you were headlining your own club show, what would you do to fill the set?  Do you have unreleased originals that you do live that aren't out yet?
GR:  The live show is something I'm really excited to delve more into.  And that's a major focus for me moving forward.  So, hopefully, next time we speak I'll have a lot more to say about all that!
MM:  Last time we talked about vinyl.  Now that you have the two EPs do you think you might put out a vinyl release with one on each side?
GR:  I'd like to build my story a bit more before I come out with vinyl.  But it's something I would love to do in the future.  
MM:  I know you've been to Paris several times, working with Ubisoft.  I've been there myself and it's my favorite place I've been so far.  So, I'm curious – what's your favorite area of Paris?
GR:  St. Germain! It's such a magical area, and one of my favorite things is meandering around the cobblestone streets and finding all the little side streets that eventually lead me out to where the Seine River is. Then I have fun walking up and down the Seine and all over the city. 
MM:  That's cool.  I usually stay on a side street that's within a five-minute walk of that and Boulevard St. Michel.  
GR:  Yes, it's amazing.  I just love Paris.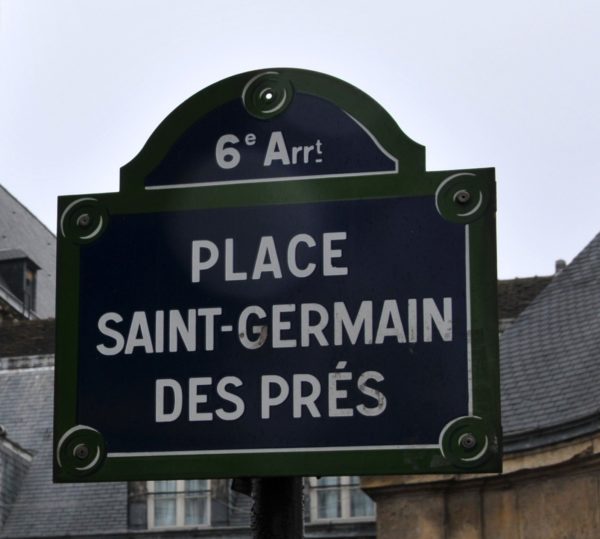 MM:  What are three of your favorite places to go there?
GR:  When I'm there, as much as I can, I walk the streets and kind of fall upon places. The tiny little restaurants and the cafes, the beautiful museums.  It's just sort of being there and seeing where the day takes me.
MM:  If you had to say something was your least favorite thing about Paris, what would it be?
GR:  When it's time to leave!  [Both laugh]  
MM: Good one.  Do you speak any French?
GR:  Je parle un peu de français.  
MM:  Moi aussi.  Are you familiar with the French singer Mylene Farmer, by any chance?
GR:  I'm not familiar with her, but I'm going to have to look her up.  Because from your description before it sounds like I would love her. [Note from MM: I'd described her as the French Madonna, but darker and even more mysterious and controversial.]
MM:  So, what other foreign cities are you a fan of?
GR:  I love Rome. I love Barcelona. Barcelona is where Gaudi created all that incredible architecture.  I had an amazing opportunity to visit Istanbul.  I've lived in London.  So, so many cities that I just love.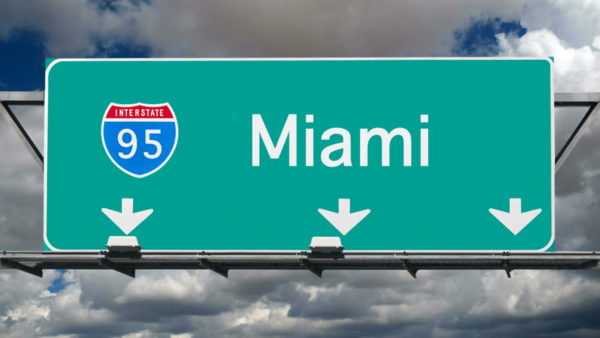 MM:  And what are your favorite cities in the U.S.?
GR:  Well, I love Miami.  I'm romancing Miami at the moment!  I just appreciate the cities for what they are.  I've been enjoying spending more time in New York City.  I'm looking forward to being in Los Angeles within the next couple of months.  And growing up I had the chance to spend time in Santa Fe, New Mexico, which is just incredible – this is an unbelievable country!
MM:  Have you been to Boston?  We're based out of the Boston area.
GR:  I love Boston.  I spent a lot of time growing up there.  It's just very unique and cool.  I'm remembering Faneuil Hall and Durgin Park.  Their famous Indian Pudding and prime rib.  
MM:  What about the seafood?  Everybody raves about the seafood.
GR:  Yes! I'm all about it!  
MM:  Do you have plans for Thanksgiving or Christmas yet?
GR:  I'll be surrounded by family which is the absolute best!
RANDOM QUESTIONS:
MM:  Name three artists that people would be surprised to know that you like.
GR:  Eminem.  Nine Inch Nails. Bruce Springsteen.  Actually, I don't know if any of those would really be surprising because they're all amazing artists and so iconic, but I just love them. 
MM:  Are you currently binge-watching anything?
GR:  This is Us.  Madame Secretary.  And Designated Survivor.  
MM:  What was the last album you bought and what format was it?
GR:  It was a Lana Del Rey album, and I bought it off of iTunes.
MM:  What was the last song you listened to aside from your own music?
GR:  Madonna "This Used to Be My Playground" 
MM:  Do you tend to listen to more singles or full-length albums?
GR:  Singles.
MM:  What are your top three singles that you've been listening to a lot lately?
GR:  Dua Lipa "New Rules."  Halsey "Now or Never". Lana Del Rey "Love". 
MM:  If you could resurrect any one musician from the dead, who would you bring back and why?
GR:  Kurt Cobain.  
MM:  Were you a big Nirvana fan growing up?
GR:  Yes, I am a Nirvana fan.  And I'm just a fan of his.  
MM:  He's definitely an iconic figure.  Did you ever read his book that they put out?  It's like copies of his notebook journals and stuff in it.
GR:  I haven't read it, but I would probably enjoy that.  
MM:  What are your pre-show and post-show rituals?
GR:  I would say I'm still figuring that out exactly.  I've done so many shows, but I think it really varies.  And I think this next year I'm really focusing on my show as Gigi Rowe.  I'll have a better idea of what those rituals are and what they'll become.
MM:  And how soon do you think we'll actually see you out on the road?
GR:  I think at the moment there will be a lot of promo performances. I love performances that are connected with the Just Dance world. This is all helping me build towards the concert experience that I'd love to be able to take on the road. 
MM:  So you're going to a Just Dance party this weekend. Will you be performing live? GR:  Anything is possible. [Laughs]  It's a bit casual, but I'm known for doing impromptu performances and I'm very spontaneous.  
MM:  Have you heard one of your songs on the radio yet?
GR:  I haven't heard a Gigi Rowe song on the radio.  So, that will be a really exciting moment for me. Something to look forward to!
MM:  How often do you write songs?
GR:  All the time.  I always have a song in the works in some form.  It could be a melody or some lyrics, or a title, or an idea, or something that's more complete, but I'm constantly writing.
MM:  Do you have a fake name that you use when checking into hotels?
GR:  [Laughs] Yes! (I can't give it away!) 
MM:  If you could have any one artist cover one of your songs, who would you like to cover you and what song would you like them to do?
GR:  That's a good question.  Hmm.  That would amazing.  I would love to sing "Time After Time" so it would be incredible for an icon like Cyndi Lauper to someday sing one of my songs.
MM:  Which one of your songs would you have her do if you got to pick which one?
GR: I would say maybe it hasn't even been written yet!
MM:  On that note, do you think that you and Ill Factor might write songs to shop to other artists, write songs for other people?
GR:  I'm totally open to that. Anything's possible!   
MM:  If you were going into the studio today to record a cover yourself, who would you cover and what song?
GR:  One of the artists that we mentioned earlier.  Taking a song from one of those artists and re-envisioning it in my own way. 
MM:  What are three things from your bucket list that you would like to do before you go.
GR:  Before I leave the earth?
MM:  Yes.
GR:  It would be great to see the Taj Mahal and The Great Wall of China.  I have so many travels that I want to do.  And my dream has always been to play a huge venue that's filled with fans who are singing the words to my songs. I feel like with the entire creative universe that I'm working on, it's with that goal in mind.  To bring everything to life for myself and the fans in the most epic way possible.
MM:  Have you gotten to tour in a tour bus yet?
GR:  I have – in sort of a former life, I would say – and I'm looking forward to being able to do that as Gigi Rowe.
MM:  What's the most useful piece of advice you've ever been given and who gave it to you?
GR:  Lionel Ritchie told me "just keep going". 
MM:  When did you meet him?
GR:  It was a few years ago at a Grammy after party.  
MM:  What is your favorite holiday and why?
GR:  My birthday! [Laughs] 
MM:  What is your biggest pet peeve?
GR:  I think it's when people are unkind.  I don't know if you'd really call that a pet peeve?
MM:  Like bullies or people like that?
GR:  I just like it when people are coming from a good place.  
MM:  Who's the coolest musician you ever met?
GR:  Bruce Springsteen. 
MM:  When did you meet him?
GR:  I've met him in New Jersey (which is the best state to meet The Boss in!) I really admire him as an artist and songwriter. I remember hearing him give a keynote address at SXSW. He said something that's really stayed with me. "Stay hard, stay hungry, stay alive. And when you walk on stage tonight to bring the noise, treat it like it's all we have … and then remember, it's only rock and roll." That pretty much says it all.
Follow Gigi Rowe
Website: http://hellogigirowe.com/
Instagram: http://smarturl.it/GigiRoweInstagram
Facebook: http://smarturl.it/GigiRoweFacebook
Twitter: http://smarturl.it/GigiRoweTwitter
Soundcloud: http://smarturl.it/GigiRoweSoundcloud
YouTube: http://smarturl.it/GigiRoweYouTube
Snapchat: hellogigirowe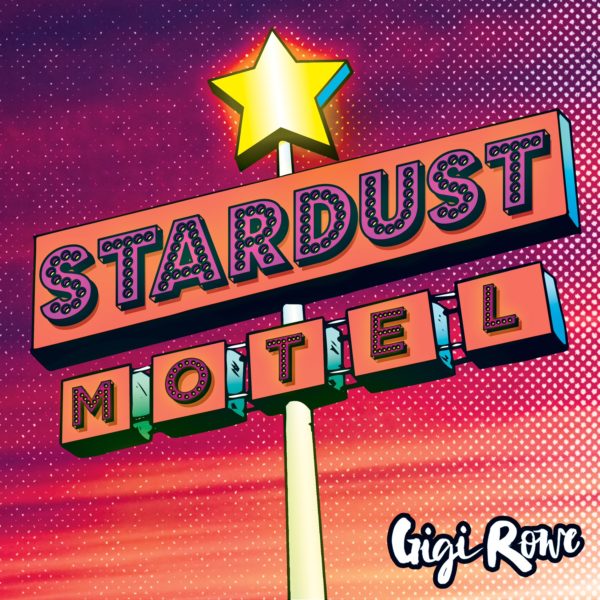 Special thanks to Renee Cotsis at Girlie Action for setting it up and to Gigi for taking the time to chat with me again!