interview by Michael McCarthy
I've been a fan of The Maine since they started out. I caught one of their early shows on a bill that included Good Charlotte, Boys Like Girls and Metro Station. I believe it was 2008. The tour was cleverly entitled The Soundtrack of Your Summer Tour. The reason I went to the concert was that I wanted to see Boys Like Girls, but I was very impressed by The Maine and Metro Station. And while I'd never been a fan of Good Charlotte, I was very impressed with their set as well. All the bands on the tour had this frenetic energy that was just contagious. As soon as I got home after the show I bought The Maine and Metro Station's debut albums on iTunes. I didn't get much sleep that night because I was still buzzing with that high you get from going to a great concert and because I couldn't wait for it to be morning so I could listen to The Maine. The album was Can't Stop, Won't Stop and it's become something of a mantra for the band, which has gone on to release five more albums during the past ten years in addition to touring almost non-stop. If ever there was a band that gives the fans what they want, it's definitely The Maine. In the following interview, I chat with frontman John O'Callaghan about why the band has been so active and many other things. I suggest listening to their latest album, Lovely Little Lonely, below while giving this in-depth chat a read.
MM: I know The Maine is based out of Arizona. Is that still where you call home?
JOC: That is exactly where I call home. Absolutely.
MM: What about the other guys in the band?
JOC: Yeah, fortunately, we're all still settled down here in Arizona. The five of us.
MM: Are you at home or on the road right now?
JOC: We're at home at the moment. We're gearing up here. It's about two weeks to take off. Maybe even less than that. Next week's rehearsal and then we shake from there.
MM: I know you're going to be doing the Modern Nostalgia tour. Have you had to re-learn any of the songs from the two albums?
JOC: Yeah, there's definitely a lot of learning to do. Some of the songs we haven't ever played live. It's fun to begin to tackle those. We just got back from Europe not too long ago. A couple weeks ago. And we started integrating some more songs. To help prepare for the next tour. So, it's definitely a challenge, but it's fun to be able to bust out some new songs live and for the first time. Definitely exciting.
MM: Aside from the band being successful, what are some of the major life events you've experienced during the past decade?
JOC: Oh, man. You know, being away from home, obviously, you miss out on a lot of things. Funerals, deaths, stuff like that. But also the happy stuff, too. When you sit down and think about why you're doing it and what are you still doing it for it obviously derives from a passion. An agreed-upon kind of almost unspoken goal. I don't know what that goal is, but it was birthed out of the idea that we want to be a band. We want to create music. We want to send a message of positivity. There's a lot of stuff. That period of somebody's life where you're supposed to grow up. We got to do it together on the road. I think that for everything we've missed back here at home we've also gained on the road. Gaining an appreciation for it all. Definitely another year of highs and lows and seeing another year through.
MM: Sure. Now, I read a recent interview with you guys on Pop Crush and they called Lovely Little Lonely your first indie album, but I thought all of your albums were indie since you ended up releasing Black and White yourselves. So, which ones are or aren't indie?
JOC: [Laughs] That's a good question. I think a lot of the labels that we use for society – not only for music but for things in general – they're all so relative. I understand why people find it necessary to have labels, but if you think about the term indie I guess for all intents it means independent, right? So, we've released four albums now independently. So, I think, if we're going by technicalities we've been an indie band for four records.
MM: Yeah, that's what I thought.
JOC: But I think for us we're just making the music that we feel comfortable making and kind of spreading the sonic vibe that we feel at that moment in time. I guess labels are for the beholder.
MM: You guys have been pumping out albums and touring like crazy for the past decade. Do you ever suffer from burn out?
JOC: You know, it's a catch-22. As soon as you start getting tired of being on the road it's like you're ready to get home and then as soon as you're home for long enough you're ready to get back out on the road and back in the studio. I think it really speaks to the collective drive. I think that we're too – what society would label as ADD – to sit still for too long. We just figure if we have people's attention right now why sit around? Why wait? If people are listening we kind of have a duty to make music on our end and deliver it. And we still love doing it. So, that's why we're so adamant about releasing stuff.
MM: That's great. I read in your press release that you're the driving songwriter in the band. Are you the only songwriter or how does it work?
JOC: I guess when it comes to initial thought I am the only one that really brings that to the table. Which isn't to say that the other guys don't have it in them. But it's just kind of been the way that it's shuffled out for us. I think when we come together that's when we all are collectively writing for the band. And I think that's when the song becomes The Maine song, not just my song. I'm a firm believer in the more brains, the better. You can get awfully biased when it comes to creating something on your own. There has to be a lot of give and take. You can't take things so personally when it comes to your songs. [Laughs] Or you can and just do it on your own. I don't want to do that right now. It's good to be in a band still.
MM: When you sit down and you're starting a song where do you usually start? Do you start with a chord or do you have a lyric in mind – how's the magic happen?
JOC: It varies. But I would say more often than not it's sitting down at the piano or the guitar and just kind of fumbling around. It's really like taking a walk in a city you've never been in and have no map. It's like, where am I going? And you just kind of walk and find things along the way that interest you. Some stuff is really great and some stuff isn't where you want to go. So, yeah, it always usually starts with a guitar. And just an empty mind.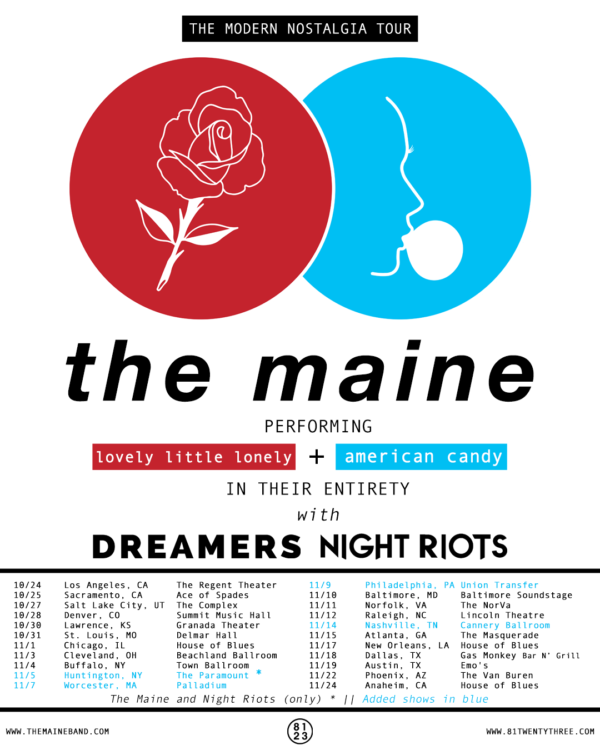 MM: I know you've played quite a few foreign countries during the past year or so. Have you learned any cultural dos and don'ts in your travels?
JOC: You know, there's obviously similarities and differences wherever you go. One thing I thought was odd was that in Singapore they frown upon you chewing gum. [Laughs] I remember the first time we went over there we were really nervous that we were gonna get in trouble for chewing gum. Like off the plane, helping your ears pop or whatever. Everyone's like, spit it out, spit it out! But I think the most rewarding part of traveling abroad is seeing the similarities. You'd like to think that everyone's so different everywhere around the world, but if you give pizza to somebody across the globe they're gonna dig it. Or if you give them music, they're gonna dig it. I think it really opens your eyes to the idea that we're all human beings. We're all worthy of love.
MM: What about how the audiences react? I've read that in Japan they just sit there quietly. Has that been your experience with Japan or any of the Asian countries?
JOC: You know, we've actually yet to visit Japan. And we'd love to but we've had friends who have told us that same exact kind of thing. When you're playing they're going kind of crazy and when you stop they stand completely still. I think, again, people obviously love music all over the world. I think how they express their love is a touch different in each different place. I think we've found the most in your face, kind of the most excitable and eccentric have been people in South America. Specifically Brazil. I'm not sure of the reasoning behind it. We love the energy. We love the way they make us feel. So, we keep going back. But we just had pretty gnarly shows in Germany, which, you know, Germany, Spain, Amsterdam was nuts. Things are kind of picking up across the board for us and it's really a special thing. Especially because we've been around for so long. We're just really embracing all the love right now for sure.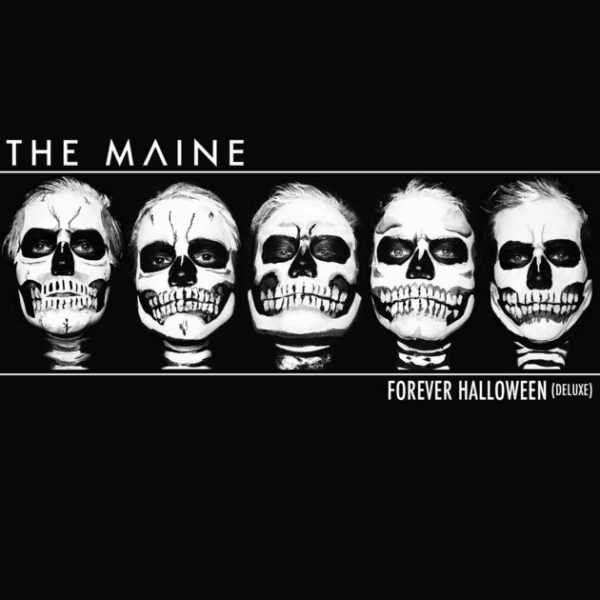 MM: Have you played Russia by any chance?
JOC: We have not. We've had friends, again, that have played there. There's a lot of territory we really feel like we're missing out on playing. It's just a matter of demand and funding. We'd love to go to China. We'd love to go to Japan. We'd love to go to a lot of places. And if we can keep making music and extend this thing on our own then hopefully one day we get to go to a lot of those places.
MM: What are your pre and post-show rituals?
JOC: Pre-show, usually, I would say an hour and a half or maybe two hours before it can be completely dead on the bus and then it starts to pick up closer to show time. People are drinking. The music gets turned up. To kind of get into that head-space. And post-show there's usually a lot of like heavy breathing. And the wind-down. You get such a high from being on stage and giving it your all that when you come off stage it's kind of like a comedown process. It can be tiresome and draining, but it's still so rewarding to do it. To still be doing it.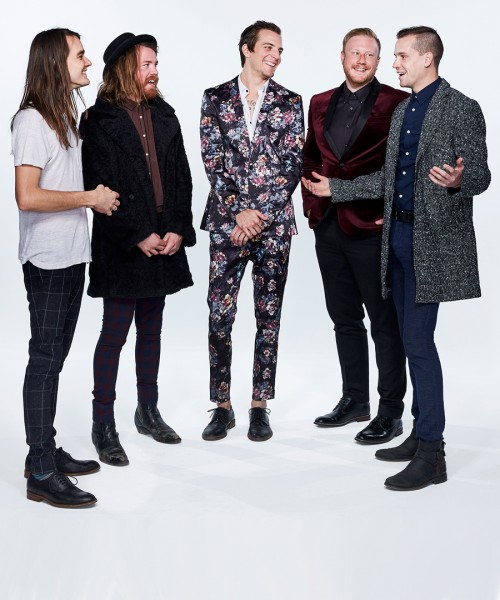 MM: Interestingly, you're going to be playing The Palladium in Worcester, Massachusetts on November 7th and that club is 99 percent of the time death metal and black metal. So, I thought it was really unusual when I heard you were playing there.
JOC: [Laughs] Yeah, yeah. Yeah, we've yet to play that room, too. So, I'm excited to see what it's all about.
MM: I know you play the Wolf Den at Mohegan Sun somewhat frequently. Are you going to be going there anytime soon?
JOC: You know, I'm not sure at this point. It's always a neat opportunity. It's definitely a challenge for us, especially being kind of under the radar so to speak. Not having a big song on the radio or something like that. We're not pulling people away from the slot machines necessarily. [Laughs] But it's always a fun challenge. And we get to gather some of our money and put it into the Wheel of Fortune machine and pray for the best. [Both laugh]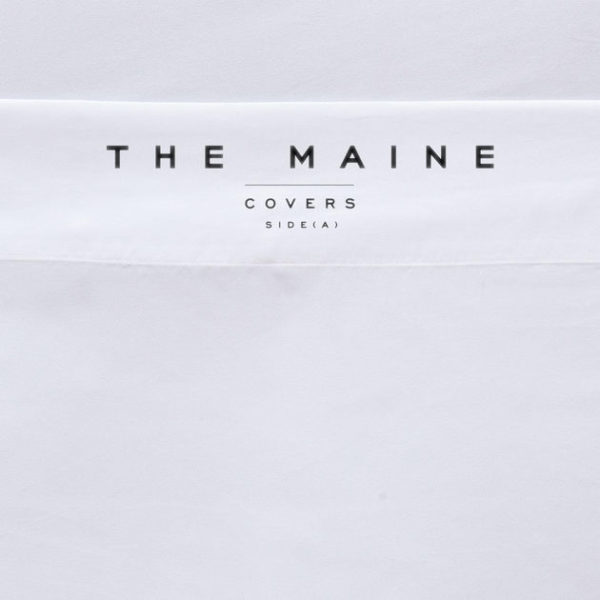 MM: Do you ever do anything from your cover EPs live?
JOC: Um, we've done a few. It's hard now that we have so many albums of our own. It's hard enough to incorporate some of the tracks that we've never played before. Those for us are a fun challenge as well. To make and adapt songs that people know and dig and make them sound like something we would do. So, it's more so a challenge on our end. We'll definitely try to incorporate some at some point, but it's definitely hard enough to mix in all of our songs.
MM: I was wondering why you don't do more ballads live. I've seen you a few times and I think at one show you did a ballad but at two shows you didn't. So, I was curious as to what the thought process is, if you are indeed omitting those from the set.
JOC: Yeah, I think it's not necessarily as conscious a decision as you'd think. I think the only thing that we like to factor in is the idea of going to a show and feeling the energy. If we're headlining we have a little more leeway. I guess we can take more liberties in playing some slower songs to give people a breather in a long set, but if we're supporting it's normally a 30 to 40 minute set and it's really important for us to get across that energy and kind of really pump for 30 to 45 minutes, as opposed to rolling with a ballad. There are a few on the last couple records so we'll be playing those in the next couple of months. It's definitely exciting.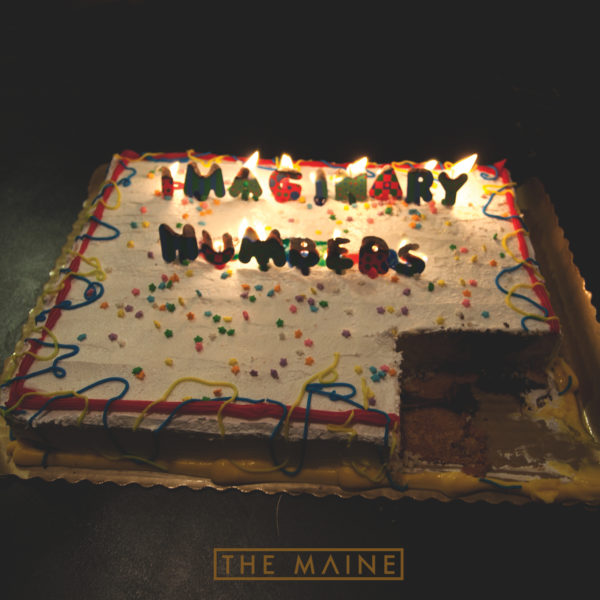 MM: I just have to say that my two favorite songs by you guys are "Raining in Paris" and "Birthday in Los Angeles."
JOC: Oh, right on, man.
MM: Are you doing the song "Forever Halloween" this month?
JOC: We won't be doing it this month – well, maybe. I take that back. We'll probably do it in St. Louis. We actually were talking about what we're gonna dress up as. There was talk about doing The Matrix kind of vibe. Having somebody be Neo and Trinity, etc.
MM: That sounds cool.
JOC: [Laughs] So, yeah, I think we'll probably play that tune.
MM: It's been years since you released your Christmas EP. Is there any chance we're going to get some new holiday music from you anytime soon?
JOC: It's actually funny that you say that. I'm staring at a Pro-Tools session of what could potentially be a song on a new Christmas holiday kind of EP that we're maybe gonna put out. So, yeah, we're certainly starting to toy with it, so…
RANDOM QUESTIONS:
MM: Do you remember where you were when you first heard one of your songs on the radio?
JOC: Oh, man. Funny enough, it was probably in the radio station that was playing it. Because when we started out we were doing the whole runaround. You go and visit stations when you're on the road in your off time. I think it was in Los Angeles and this would've been nine years ago. Yeah.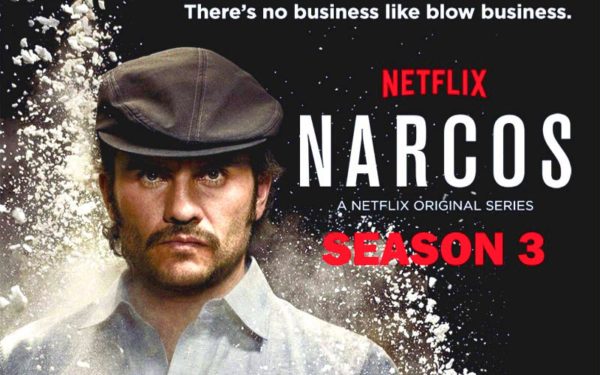 MM: Are you currently binge watching anything?
JOC: You know what, I just finished Narcos. Season 3.
MM: That's a good one. I love that one.
JOC: Yeah, now I'm desperate for something. So if you have any recommendations.
MM: There's so many good ones on Netflix.
JOC: [Laughs] Yeah, I know. You can get lost.
MM: You might like Thirteen Reasons Why. It's a very interesting show. It's about teenagers, but this girl commits suicide and she leaves behind these cassette tapes explaining the reason why she did it.
JOC: Oh, OK.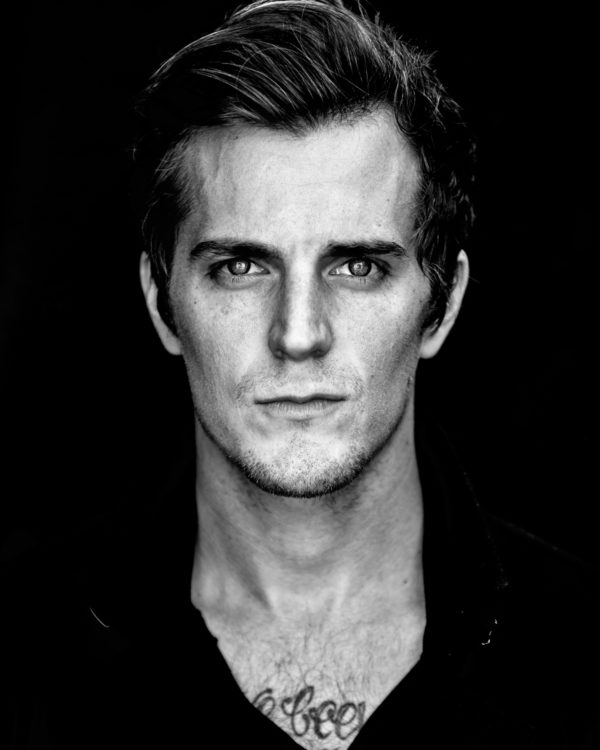 MM: This kid gets the tapes and he confronts some of the people and stuff like that and then eventually he finds out why he's on a tape. It's pretty interesting. Heavy stuff, too. So, I would highly recommend that.
JOC: Cool. I will have to give that a go.
MM: Vinyl has been making a bigger and bigger comeback over the last decade. What are your thoughts on that?
JOC: I love it. I'm the biggest proponent of it. I think that growing up even though obviously one of the highest points of audio quality is the compact disc, I think there's something so magical about vinyl. I think that it's a process. It's an experience. And it really helps you get into a different mindset when you listen to music. Almost like you're putting on a television show or watching a movie. You have to physically grab that wax. You have to physically put it on your turntable. Move the needle. You get full-sized artwork and pull outs and things like that. So, I think I'm all for it. 100 percent. I hope that if I ever have a kid that he's going to get a record player and vinyl. At an early age. It's such a neat thing. It's a dangerous hobby to have, collecting vinyl, because it's so expensive, but I think it's just tangible. It makes music that much more real to me. It's such a neat thing.
MM: I'm a vinyl junkie myself. My only complaint being that when it first started coming back ten years ago you could get new albums for 18.99.
JOC: Yeah, yeah.
MM: And now everything's basically 30 dollars.
JOC: Exactly.
MM: So, what are your thoughts about streaming services?
JOC: Um, I mean, I use Spotify. I think they're incredibly useful. And I think that as an artist I just want people to hear my music. So, if it means that they're streaming it, or however that sound is getting into their ears, doesn't really affect me. I would hope that it gets there. But if it doesn't, so be it. The only thing we try to fight against is getting lost in the single mania. We try to make records for the sake of making complete thoughts. So, I understand the attention spans and the way people digest music. But, for me, it goes back to the vinyl thing. I want to hear the entire album because that artist or that band made that entire album for a reason. It should be digested as such. But, again, we opened up for a couple bands not too long ago and there were people who were saying, I listened to your music on Spotify last night before the concert. To find out about you guys. So, there's an enormous upside to it. I think that the bands and artists that are griping about it still are gonna be left behind in the shuffle. Change is inevitable. And if you don't change with the times, you're gonna get left behind. It's important to be punctual and embrace it. Because you can't fight against it. This is the way it is. And it's gonna be different in ten years for sure, but this is how it's going now.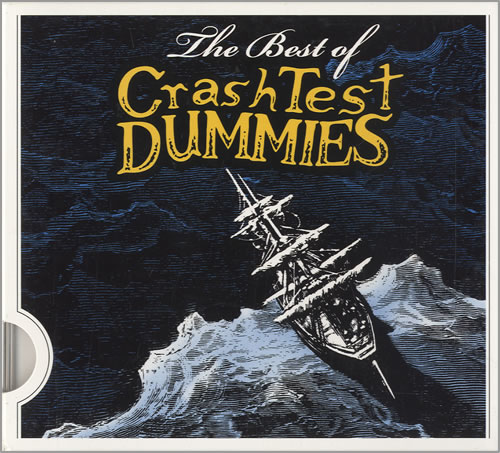 MM: Name three artists people would be surprised to know that you like?
JOC: I love Steely Dan. I've been on a huge Roy Orbison kick. And let's go way left field. Crash Test Dummies.
MM: I like them, too. What is a fake name you've used when checking into hotels?
JOC: Well, there's one generator that you can use your middle name and the first street that you lived on. So, mine would be Cornelius San Gabriel. But I just watched an episode of Curb Your Enthusiasm, the new season, and his fake name was Buck Dancer.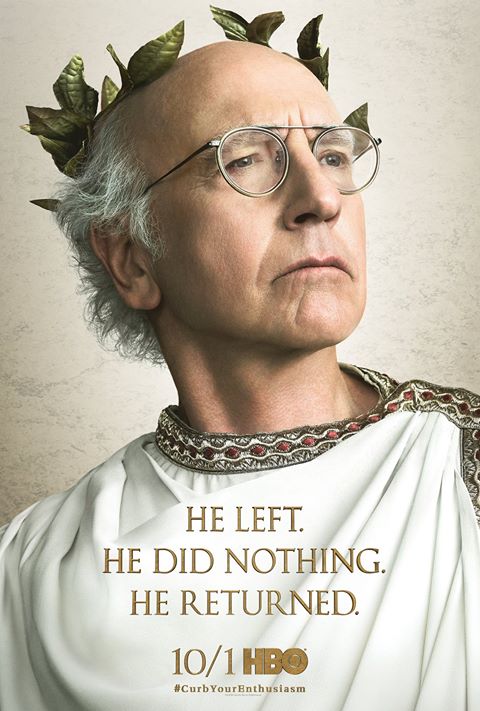 MM: If you had to go in the studio today and record a cover what would you do?
JOC: Oh, man. Actually, I'm looking for Christmas songs to cover. There's a song called "I Don't Intend To Spend Christmas Without You" by this girl Margo Guryan and, yeah, I was trying to look at alt Christmas songs. Like the deep cuts that don't get played everywhere. I got as far as The Ramones, their Christmas one. Then I kind of did some more digging and found this one. So, that might be in the works here.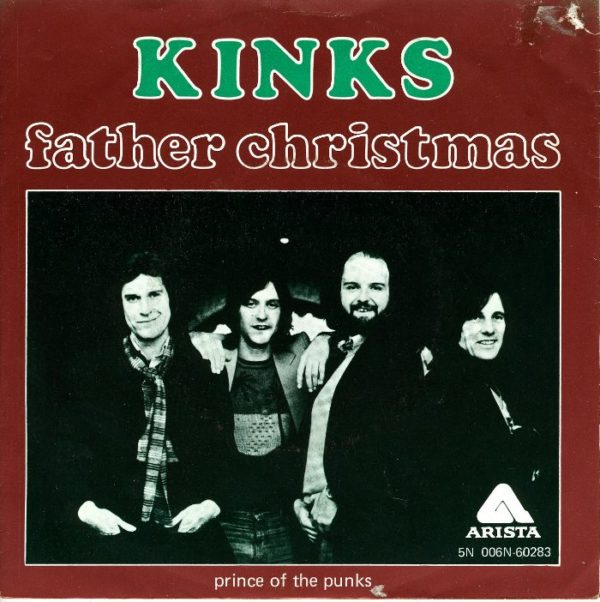 MM: Do you know the song "Father Christmas" by The Kinks?
JOC: No! Let me check that. I've got my Spotify pulled up right now. I'm gonna star that one.
MM: Cool. What was the last album you bought?
JOC: I've gotta see whatever is on top of my vinyl holder here. It might've been BadBadNotGood with Ghostface Killah. It was a really good collaboration. Basically, a bunch of instrumental music creators teamed up with Ghostface Killah and put out an album. I finally got it on vinyl
MM: If you could resurrect one musician from the dead, who would you bring back?
JOC: I'm gonna go ahead and say Tom Petty. It's on the nose but I had one of my greatest nights alive going to one of his concerts not too many years ago with a very good friend in San Francisco. Just to be able to experience that and feel the way I felt, just sharing that with strangers. If somebody else could experience that, that would be just pinnacle.
MM: The funny thing is everyone knows his singles and some of them I've heard so many times that I find them irritating. But since he died, though, I've been checking out some of his albums and, so far as deep cuts go, he has a lot of great songs that people just never hear.
JOC: Absolutely. An unbelievable songwriter. I'd say one of the best American songwriters of all-time.
Buy Lovely Little Lonely from Amazon.
Connect with The Maine:
http://www.facebook.com/themaine
http://www.twitter.com/themaine
http://www.instagram.com/themaineband
http://www.themaineband.tumblr.com
Extra special thanks to John for speaking with us and to Chelsea Dunstall of 81-23 Management for setting it up!