interview by Michael McCarthy
Doug Aldrich is what they call a musician's musician. A serious guitar player who's well-regarded by his peers and highly sought after. If you look at his discography on Wiki, you'll discover that he's played on 36 albums so far. I've been following his career since the very beginning when he started off with the band Lion. I remember buying a cassette of the soundtrack to the first Transformers movie back in 1986 and Lion performed the theme song and it just blew me away. The next thing I knew, Doug was in House of Lords circa their sophomore album Sahara. I'd already liked the band, but when Doug joined I became an even bigger fan. I remember going to see them open for Nelson at a club called Axis in Boston. I still remember how little room the band had on the stage. I don't think I've ever seen an opening act with such little room at any of the 150 or so concerts I've been to since. Of course, what I remember most is how much ass they kicked. They were on fire that night. In the years since, Doug has founded or co-founded several bands, such as Bad Moon Rising and Burning Rain. But perhaps you'll be more impressed to know that he spent years in both the late Ronnie James Dio's band and Whitesnake, two of heavy metal's all-time greats.
These days, Doug's primary focus is on The Dead Daisies, a fantastic band that also currently features one-time Motley Crue singer John Corabi on vocals. The two collaborated on the band's Make Some Noise album, which displays some serious hard rock chops. It's raw, edgy hard rock that calls to mind classic Guns 'N' Roses and L.A. Guns. Suffice to say, you'll want to listen to it nice and loud. I also highly recommend Light in the Dark, the stellar, sophomore album by Doug's other band, Revolution Saints, which will be released by Frontiers Records on October 13th. Interestingly, Revolution Saints is almost the exact opposite of The Dead Daisies. That's because Saints' brand of rock music is more akin to Journey, Tyketto and Hardline. In other words, polished, melodic rock. (It just goes to show you that Doug can playing anything.) The band's singer, Deen Castronovo, is a sought-after drummer with credits like Journey and Bad English. His smooth vocals will definitely remind you of Steve Perry and Danny Vaughn. The band also features none other than Jack Blades of Night Ranger and Damn Yankees fame and Alessandro Del Vecchio, the latter having produced and performed on countless Frontiers Records' releases. Go ahead and call them a supergroup. In the following interview, Doug and I chat about several of his bands, but the focus is on Revolution Saints and the exquisite Light in the Dark.
MM: I understand Revolution Saints was put together at the suggestion of Serafino over at Frontiers Records. Had you released anything on the label prior to that?
DA: Yeah. Prior to that I had done a couple of releases with Burning Rain. Also, with Whitesnake. We did the Forevermore record on Frontiers. David still works with Serafino today. [Revolution Saints] started off as Deen's solo project initially. I guess there was a video of Deen singing one of the Journey songs and Serafino was, of course, blown away by that and said, hey, we should make a record with this guy. So, they suggested that and Deen was into it. And they said, who do you want to have on the record? And Deen asked if I was able to do it and Jack and we were both very excited about it. So, we did the first record and it did really well. We got some offers to tour, but didn't because we weren't able to fulfill any of those offers. So, that's how it started.
MM: Have you been able to do any touring since?
DA: We haven't been able to tour. Who knows what the future holds? I would love to say that we could do some gigs. Maybe even some one-offs for charity or something. That would be really cool. But we did do our first gig, which was at the Frontiers Rock Fest. It went really well, considering it was our first gig. I've seen a lot of band's first gigs around and ours went off really well.
MM: That's awesome. Had any of you guys played together in the same bands in the past?
DA: I think possibly Jack and Deen have done some stuff together. I'm not sure. But I hadn't played with those guys. But I was friends with them. I knew Jack because they [Night Ranger] had supported Whitesnake on some tours and Journey also supported Whitesnake. And Whitesnake supported Journey on the last tour that I did with them. So, Deen and I just became friends.
MM: How did the writing process for the album work?
DA: This new record?
MM: Yeah.
DA: It's interesting you ask because the first album was put together as a project. Written by the producer Alessandro Del Vecchio and he did a great job. He asked me to change the guitars kind of in the style of Whitesnake or something like that, which is what I tried to do for this record. On this record, the Light in the Dark record, we wrote the majority of it ourselves. Me and Alessandro and Deen did the majority of it and we had a song that the guy from Mr. Mister brought to the project. But the majority of it we wrote together and then when we got together in Italy to record the record we kind of fine-tuned all the songs and arrangements and stuff.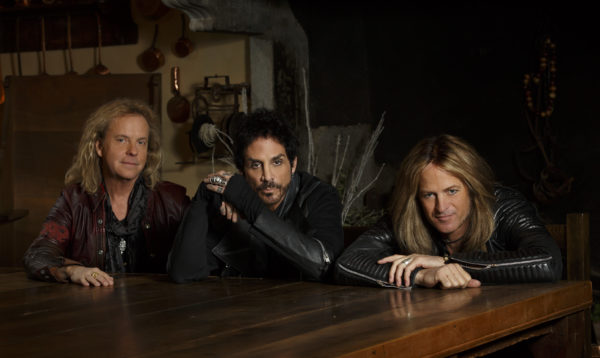 MM: From when to when was Light in the Dark written?
DA: The ideas were started at the end of last year. We started to accumulate ideas for the songs. We'd send demos and stuff back and forth. Alessandro sent me a bunch of stuff that he wanted me to get my hands on and I kind of sent it back to him and he'd arrange it. It wasn't until we all got together in Italy that we fine-tuned everything. And that was in April of this year.
MM: At this point, is Revolution Saints your main project? I know you're also in The Dead Daisies.
DA: At the moment and for the foreseeable future Dead Daisies is my main commitment that I have. Those are very important to be clear about it. You don't want to go around saying, oh, yeah, I'm in this band, this band and this band. I'm really in The Dead Daisies. That's my band. Revolution Saints is something that I'd love to have a situation where we could do some touring and stuff. We all have individual things that we do. Deen's actually doing all kinds of sessions and it's really exciting. And, of course, Jack's got Night Ranger. We're all pretty busy. But we got some really cool offers on the last record, so I'm hoping we'll get some offers and do some stuff. That we can actually tour. The cool thing about The Dead Daisies is we don't work full-time, all year long. Which is what I really love about it. That there's time for family and other things.
MM: So, are Revolution Saints signed for a third album with Frontiers?
DA: We'll see how this one does. It's definitely possible. It would definitely be more possible if we were to do some dates. And I think we will. I mean, we broke the cherry by doing this first date in Italy in April. So, we know we can do it. We know it's fun to play together.
MM: I know the video for "I Wouldn't Change A Thing" was filmed in Italy. How much time were you able to spend there?
DA: On the video or in Italy itself?
MM: In Italy itself.
DA: We were there for about three weeks. Doing the recording and doing the Frontiers Festival. But the video, it just came out a couple days ago. It's one of those songs – and I'll be honest with you – they're either gonna really love it or they're gonna hate it. It's funny – I was on Twitter or something and I saw some comments and all the comments were really good and then it was on Blabbermouth and I was like, that is not the kind of Blabbermouth song. They went more metal. But, for the fun of it, I went over and looked at the comments and it was like, what the fuck is this? [Laughs] This is fucking bullshit, man! We want to hear rock. And I was like, all right, I get it, it's not for everybody. But the people that get it really like it.
MM: I think it's great.
DA: I love it for a couple reasons. One, I didn't have to do any guitar playing for the first minute of the song. It was great just to hear piano and Deen's great vocal. Anybody who hears Deen, there's no denying that he's a great singer. He's got a killer voice. And very [Steve] Perry-esque, which is cool. Then the solo came. And it wasn't a song that I wrote, by the way, so basically my job was to play a good solo on it and I really liked it. It turned out good.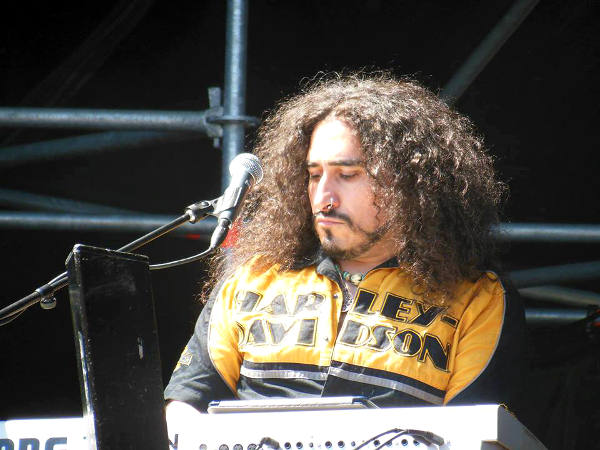 MM: How come they never show the keyboard player in the video? I know it must be Alessandro but they don't show him, just the hands on the piano.
DA: [Laughs] That's a good question. They should've shown him. He's such a huge part of this whole situation. I don't know. I think that's a question that goes to Serafino because it's his decision. I know that we shot him playing. I know that. But I wasn't around when the editor did it with Alessandro and the record label. So, Alessandro knew about it. But, yeah, that's a good question. We should've had him in it. We should've had somebody playing keyboards in it.
MM: So, how did the song go from being written by Richard Page of Mr. Mister into your hands?
DA: I don't know, actually. That's a good question. I was sent a demo that Alessandro played on and it had some basic rhythm parts and a basic melody solo. It was really cool. I just ended up finding something different to play on it. That's all I know. That Richard wrote it and we recorded it and put our spin on it, I guess. I never heard the original demo. But it's a really beautiful song. This whole record, really, has a lot of reflection and stuff. I like the video for the fact that, one, I'm not in it that much. If it's my hero that I'm watching, I want to see him play. But I don't want to watch myself. I'm not so into that. I like the story. I like watching the guy in the video and what he's doing. I'm trying to figure out what happened in the video. Did you notice that? It's not super clear. I guess they break up or whatever. I don't know why they broke up.
MM: I read that some of the footage for the video was too risque for your tastes and you helped them edit it or something like that. What's the story there?
DA: [Laughs] Not too risky for my tastes. I had nothing to do with the editing myself. I know Alessandro was doing it, editing it. And the record company was involved, of course. But, no, man, I would've put more love scenes in it if it was me.
MM: Oh, OK, that's weird that it said that.
DA: It said that I said that?
MM: Yeah, it attributed it to you, that you found it too racy or something. I think it was in one of the press releases.
DA: That's not true. That's funny, though. I like it. You can go with that if you want to. You can just say Doug decided that he wants to ban the video, that he doesn't condone that type of behavior. Maybe we'll get some more views, you know?
MM: At what point did you join The Dead Daisies? Were they already making Make Some Noise or when did you come into the picture?
DA: That was the whole thing. I really wasn't looking to join a new band or anything. I was just kind of enjoying what I was doing. I was doing a little touring. I was doing some stuff with Glenn Hughes as a trio together and I was just having fun. Spending time with my family, which is really important right now. My kids are at that age where I really need to be more present. The Dead Daisies called me and asked me to fill in for Richard Fortus because he was injured in a motorcycle accident. And I couldn't do that then because I was already committed to doing some dates with Glenn. But they called me about a month or two later and said would you be interested in joining the band and starting from scratch with a brand new record? We talked about it and it sounded like a lot of fun. Of course, all the guys in the band are friends of mine. I spoke to David who I hadn't met yet. We spent a lot of time talking about what kind of sound the band had and what they'd like to do with me and they decided they wanted to make it a little more guitar-oriented and I thought that sounded fun, too. I just decided to go for it. And I joined the band in January of 2016 and we wrote and recorded Make Some Noise together.
MM: How did the writing work for that one?
DA: That was a really old school kind of way we did that. We all brought in ideas. Some people brought in complete ideas and other people brought in partial ideas and what I do when I write is basically, for myself, I'll just kind of have a riff or a start of a song. Maybe it's a drum intro. Whatever it is. Then I'll make a verse and I'll have an idea of a melody and the phrasing in mind. Then I'll wrap it up with either a pre-chorus into a chorus and then repeat that whole thing to give it the flavor of my idea. I did turn in some stuff like that. But then I also came up with some riffs on the spot. So, everybody did that. We all had stuff in the pot. It was probably 30, maybe 40 song ideas that people threw in. And we basically, systematically went through all of them and tried to develop each one the best we could together, which was great. We sat there with acoustic guitars – all of us, including Brian Tichy – and we just banged through every idea trying to see what kind of potential it had. And then the producer Marti Frederiksen narrowed it down and we got to work on finishing the writing. But it was all an equal process of writing. Everybody was involved and we recorded it together.
MM: That's cool.
DA: And that's what was cool about the Revolution Saints record, like The Dead Daisies, we did record together and tracked together. So, me and Deen were in Italy and we were in Milan – outside of Milan, actually – and mainly when it came to tracking it was just me and Deen because it was easier to just kind of have guitars and drums and we'd blast through the songs and decide how we wanted to do it and then we'd cut it while it was fresh.
MM: So, how did the NFL team the Arizona Cardinals end up using "Make Some Noise" as their touchdown song?
DA: Well, for one, we wrote a song and The Dead Daisies has a new technique about promotion. A lot of cross-promotion with other things. And we had this song that was just a simple riff and it was kind of like a "We Will Rock You" type of song. And that's what we wanted to do. Or something like that, that Queen song. Once it was recorded and done we said this could be something to turn onto sporting events, just to see if it would help promote the band. And they offered the song up to a sporting agent and he offered the song to pretty much everybody. And it's used not only by the Cardinals but it's used by the Cowboys. It's used by Fox. I didn't get to see the game, but I'm a Philadelphia Eagles fan and Fox was breaking into a commercial and they played "Make Some Noise" on the Eagles game, which I was really excited about. And then baseball, the Yankees, the Mets and a few others. We went to the Yankees game when we were in New York and they played it three or four times. It's perfect for that kind of thing, you know?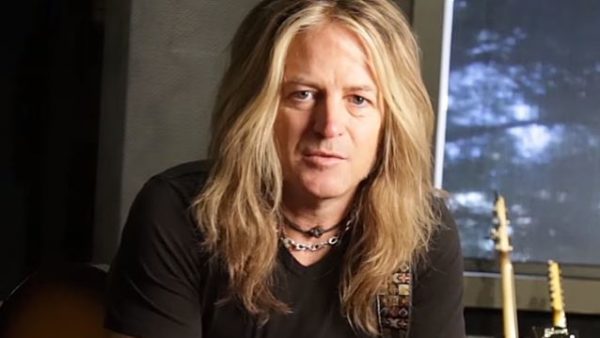 MM: Are The Dead Daisies going on tour anytime soon or are you on hiatus right now?
DA: No, it's hiatus right now because we've been on tour. We were on tour all year. That's why it was funny working on the Revolution Saints record. After we tracked the basic tracks I had to finish the guitars on the road because I was touring with The Dead Daisies at the time. We were going all over the place and no days off, really. Either we were traveling or we were playing or promoting or whatever and then we had the live record out, Live and Louder. So, then Serafino calls me and he's like, hey, dude, I need those guitar tracks to finish Revolution Saints. But I said, hey, I need a little bit more time. There's not that many days off. He was like, Doug, I've gotta have them. I said, Serafino, the record doesn't come out until October. And he was like, we're releasing the first single in two weeks. I was like, what? How come? And he goes, because that's how it's done these days. I had no idea that's how it's done these days. Nobody told me before. Serafino told me, get busy, man. So, I was doing guitars while I was on tour with The Dead Daisies. I was doing guitars on tour buses. In my room in between a shower and going to the gig. On a bullet train, I remember doing some editing. Wherever I could. On a plane. I'd be like, how long is this flight today? An hour and a half. I was like, OK, I could get in a good hour of editing or whatever. So, what I would do is I would just record a bunch of tracks and then I would go and listen to them and pick the best ones that would end up being solos or whatever. I would take those direct guitars and send them to Alessandro so he could re-amp them through proper amps or whatever.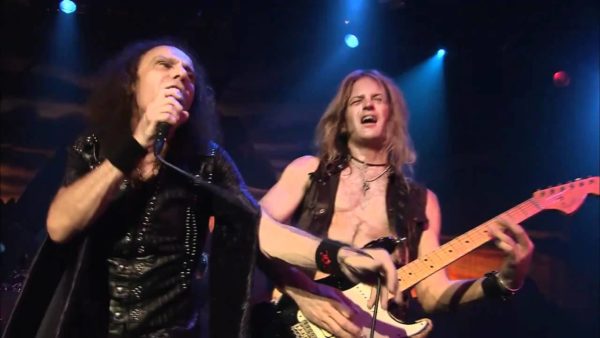 MM: What are some of your best memories of playing with Dio?
DA: Well, I have so many, man. Every night, he would just come out and own the stage. It was really fun. When I started with Dio he had kind of gotten through the whole grunge era. He had made it through and he was kind of remaking the Dio thing and he wanted to make an old-school rock record like his early stuff. And that's when I got involved. So we made the record, Killing the Dragon, and then Wendy [Dio's wife and manager] told us, hey, we've got a great tour for you guys. We're gonna go out on a triple bill where you guys are opening but you're gonna get an hour-long slot opening or supporting for Scorpions and Deep Purple. So, you could imagine, I was going, this is amazing. So, we did this tour. We rehearsed for like a month prior to the tour, which was great. Every day, going to rehearsal, playing guitar all day long, and Ronnie just pushing like, man, this sounds really good, let's keep going. He was way into it. We were on an upswing. We had a new record. We got a great tour. Then I got on stage with Ronnie and I realized what a real performer he is. He's one of those guys who just takes over. He owns the stage so hard. The way he used to go from side to side. Wherever he was, that's where the people watched. He owned it. So, I learned a lot about that. He said, you're my guitar player and you're gonna have to take over the stage and I want you to be the best Aldrich you can be.
DA (CONT'D): He helped me. He told me what he liked and what he didn't like. And I said with the Rainbow stuff, and the Sabbath stuff and the early Dio, how close do you need me to be on the solos? He said, do what you think. I trust you. I said, I'd like to play them pretty close because I think people would like to hear that. At the same time, I can't play like Richie Blackmore. I can't play like Iommi. I can't play like Vivian. I can hit the notes but I do it my way. He goes, that's fine, that's fine. I love how you play. In fact, he supported me a lot. He said he loved my playing and things like that. It was great. But the point I was gonna make was there's something in performers like Dio – I equate it to Stevie Ray Vaughan – people like that, they're fearless. And that's how Ronnie was. He was fearless, man. Especially when it came to recording. You get on stage and it's fun. You've got the audience there behind you and it's awesome. But when the recording light comes on a lot of times people get too inside themselves but Ronnie would just explode man. He was fearless and he was fierce. That's what I know about Stevie Ray Vaughan. That's why I bring up Stevie Ray Vaughan. Because some guys, they just flourish under that pressure when the red light comes on and that's how Ronnie was. I loved him.
MM: Were you his guitarist still at the time he passed?
DA: Well, I was his sub guitarist. He had been doing some stuff with Craig Goldy. They were kind of in between stuff because Ronnie had been doing Heaven and Hell at that time. Craig was busy with something and Ronnie asked me to do a tour with him in Europe that we never got to do because of his illness. We rehearsed for a couple of weeks and it was an amazing set. I would joke with Ronnie. I'd be in Whitesnake but then I'd come back to Ronnie for a tour or something if David said it was cool. And Ronnie would be like, can you do this run? I'd be like OK, but only if we play "Voodoo." This time he said, Doug, if you can still work it out with David, I'd love to play with you anytime. He goes, yeah, I just want to keep my band working. I want to get my vocal chops up because we've got this Heaven and Hell tour. And I said, OK, I'll do it, but you have to promise me we're gonna do "Sixteenth Century Greensleeves" and he was like, oh, man, I haven't done that for years and years. He goes, you got it, mate, we'll do it. And we were in rehearsal, but he was hurting and we were all encouraging him to go to the doctor because he was not the same Ronnie. He was in so much pain. And then we found out.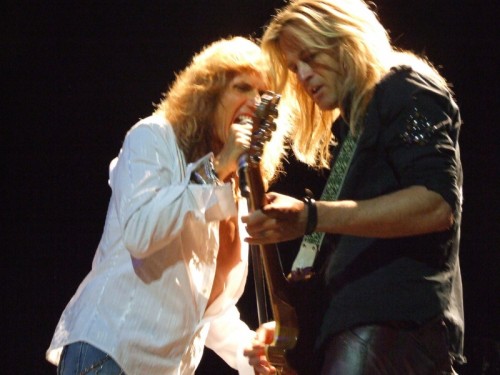 MM: So, why did you leave Whitesnake?
DA: I didn't want to leave Whitesnake. I felt it was the right thing for me and the right thing for David. He and I did some work that I was very proud of and I love what we did. What we accomplished together as a team and stuff. We didn't really have a plan for that particular year and all of a sudden he decided he wanted to do The Purple Record, which I was down for. I thought it was a great idea. And we started to do demos and stuff and it just became clear that he wanted me to be there 100 percent and I just felt like I wanted to be with my son. He's at that age where I just couldn't be full-time for David. And my son deserves for me to be there. And David deserves for his guitar player to be there. And I couldn't do both. So, it basically came down to that. But I felt like I was leaving on an up note because we care about each other. We don't really talk much because he's busy and I'm busy but he knows I love him like a big brother. I didn't want to let him down.
RANDOM QUESTIONS:
MM: Name three artists from your parents' record collection who you actually like or liked?
DA: [Laughs] That is funny. That is really funny because my parents didn't have a record collection. They listened to the radio and they would listen to classical music. My Mom used to really like opera stuff. She'd put on a channel that sounded like church music with choirs and stuff. I would love to say that I borrowed their Frank Sinatra collection or something. But my parents are older and their stuff would've been the '50's music. Even prior to guys like Elvis. Maybe Little Richard or some stuff like that. Whatever was on the radio. But, yeah, it was a lot of classical and opera and stuff. And then I'd listen to the radio and hear the pop stuff. I didn't have a record player for years.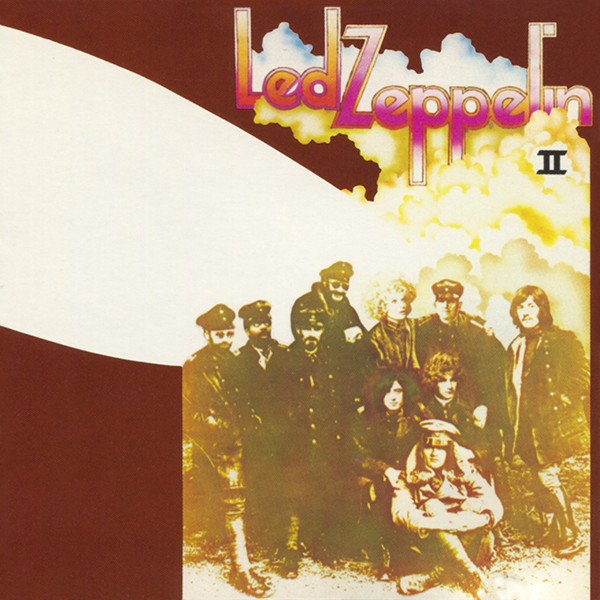 MM: What was the first album you bought with your own money?
DA: I think Led Zeppelin II. It had to be Zeppelin II. I always had that record. I got it a few years after it came out. Somebody played me "Whole Lotta Love" and I thought it was amazing. When I heard the rest of the record I was blown away. Then I found the first record and the third record later and got into all of it.
MM: Maybe the answer to this one is obvious, but if you could resurrect any one musician from the dead, who would you bring back?
DA: Man, that is a hard, hard, hard question. That… I can't pick one. There's too many.
MM: Who would you like to see live most out of all of them?
DA: Let me say this. I have a huge fondness for Randy Rhodes. He was a huge inspiration. I did get to see him play live. But I really wish he was back. But I really wish Gary Moore was still here. So many others. Guitar players. Hendrix, obviously, is one. But then I've gotta think about if John Bonham was still here then maybe I would've gotten the chance to see Zeppelin. It's too hard.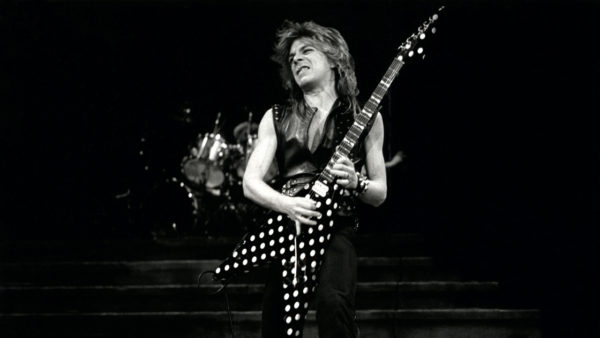 MM: What song is stuck in your head right now aside from your own music?
DA: The song that just popped into my head right when you said it is "Down By The Seaside" from Zeppelin. When I was thinking about John Bonham and all of a sudden [mimes drum beats]. It was such a cool groove. Bonham could play really heavy on a light song and it wouldn't sound over-done. It felt right. Heavy.
MM: What was the last album you bought?
DA: Last album I bought might have been Black Country – Afterglow. Or, I'm trying to remember… It was a couple years ago. I buy songs all the time. I even bought the Revolution Saints stuff because, I don't know why, I guess I was on the road and I didn't have a copy of the first record and I needed to start to think about songs for the second record so I bought the first record. You know what would've been funny to say is I only buy my own music and that's it. [Both laugh] But that's far from the truth. Actually, there's a lot of new bands I like. There's a guy named Nick Perri who plays in a band called Mount Holly. They're really cool. Kind of a Zeppelin-y thing. He's a great guitar player. And then there's another great guitar player, Jared James Nichols. He's a blues guitar player in the vein of Mountain or Pat Travers' band or something. I really love that. But I found recently this band by Rich Robinson called The Magpie Salute and I really like that stuff, too. Older guys. But they made a new band and it's kind of Black Crowes-ish. They recorded a live record in the studio and that was their first release. So, that's kind of cool that their first release was a live record. I guess they're deciding to do it differently. It's interesting.
Special thanks to Doug for taking the time to chat with us and to Amanda Cagan for setting it up!
Order Light in the Dark on Amazon.
Connect with Revolution Saints:
http://www.revolutionsaints.com/